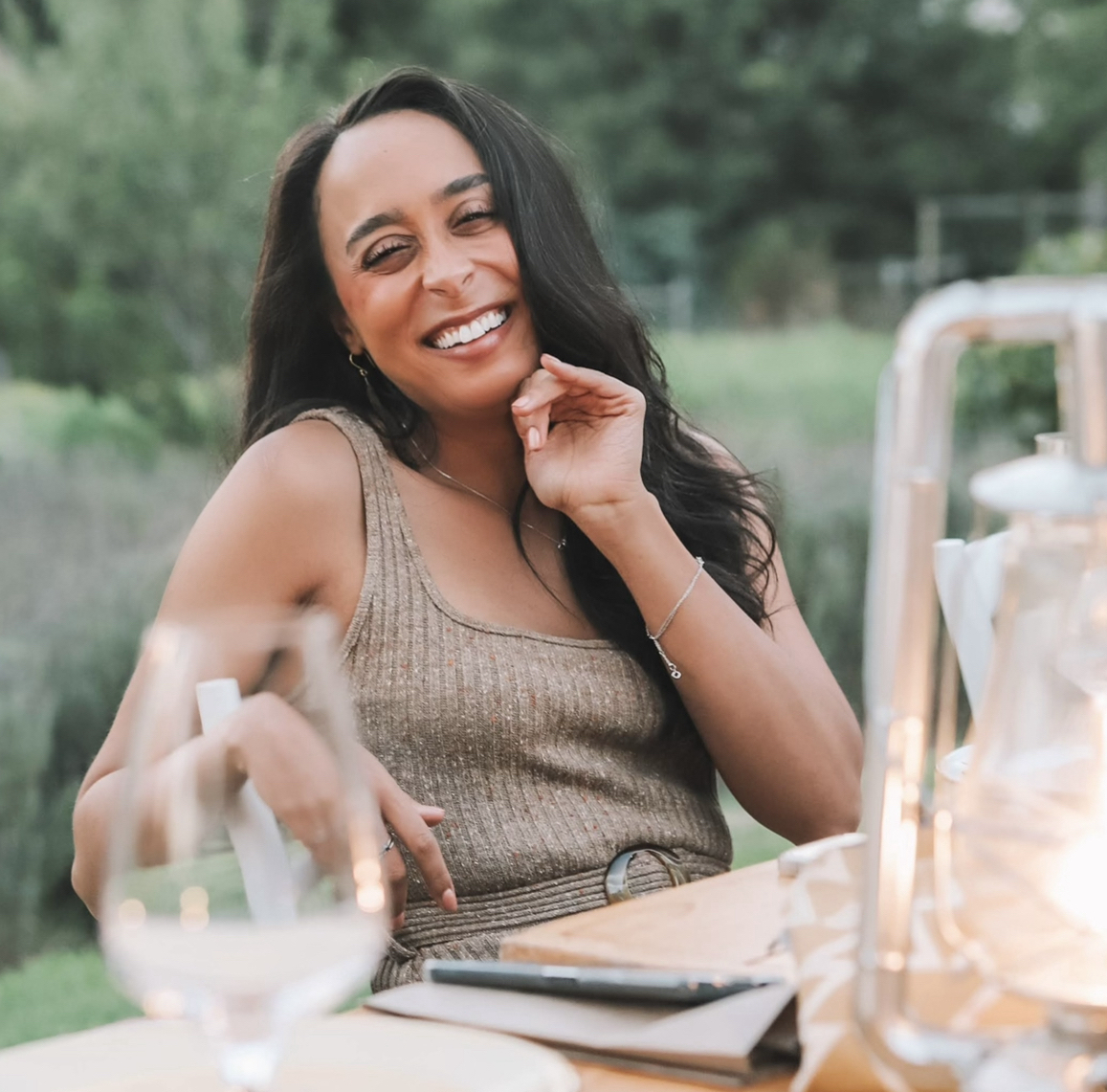 Logan R.
Tour:

South Africa Tour 2022

"This trip far exceeded my expectations – which is saying a lot! I mean the itinerary alone is enough to be excited about – a villa on the beach, game drives with luxe accommodations, amazing hikes, stellar food. Like, come on. Also, Caity and Charlene are literally the coolest women!! I felt like I was traveling with good friends that know all the cool spots to go. Not to mention all the wonderful new friends I made on the trip! All in all, this was an absolutely beautiful experience that I'll remember forever. Thank you, Caity and Charlene, for lending us all a bit of your coolness. :)"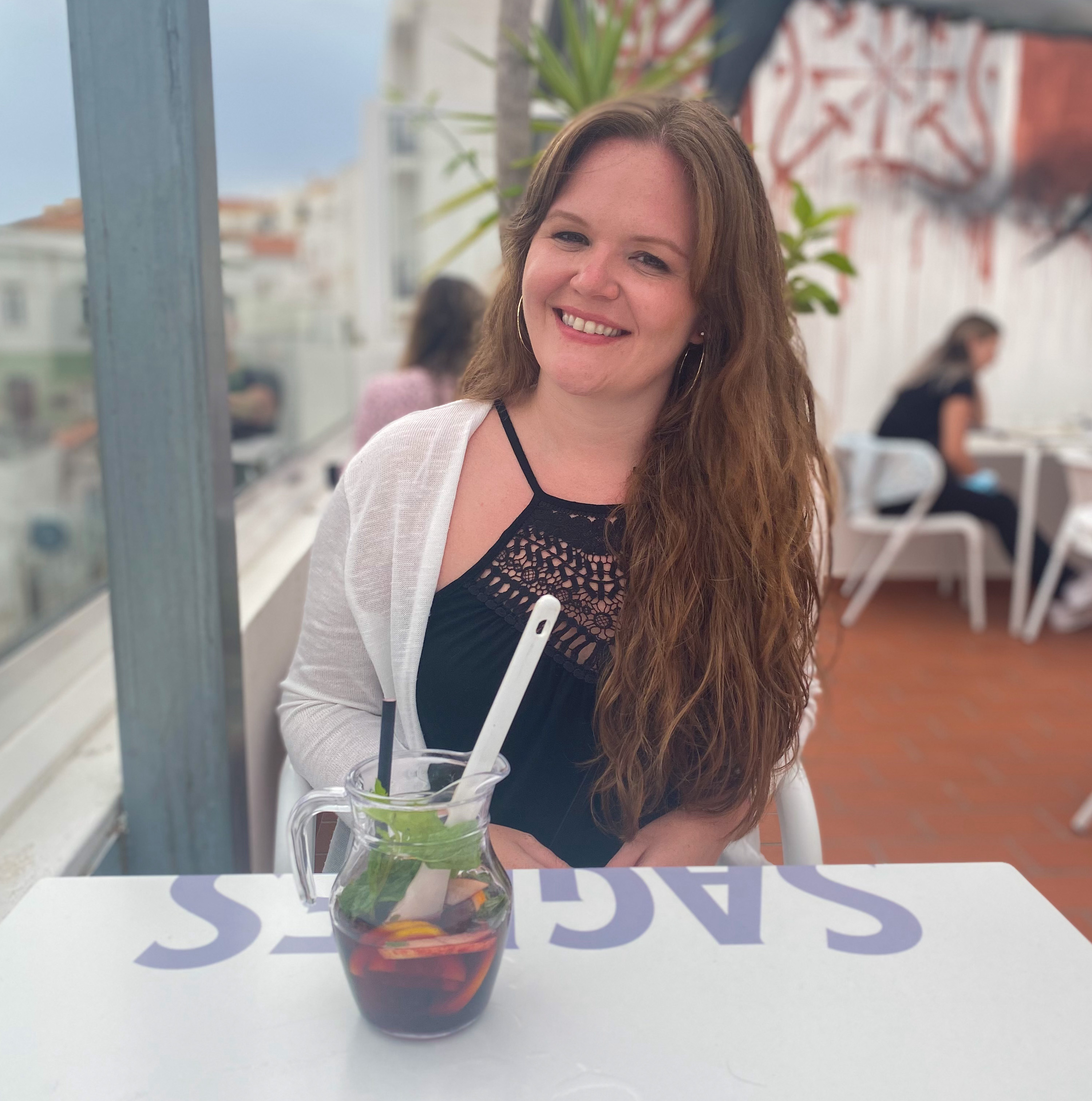 Tara P.
Tour:

South Africa Tour 2022

"This is my second tour with TBA Escapes and it won't be my last. Having done the Jordan tour, I was very excited to have my first time in Africa be with these ladies; and it did not disappoint. From the lively markets and energy of Cape Town, to the surreal experience of Safari, and a delicious discovery of South African wine, I would gladly recommend TBA Escapes. Every step is thoughtfully planned and artfully crafted."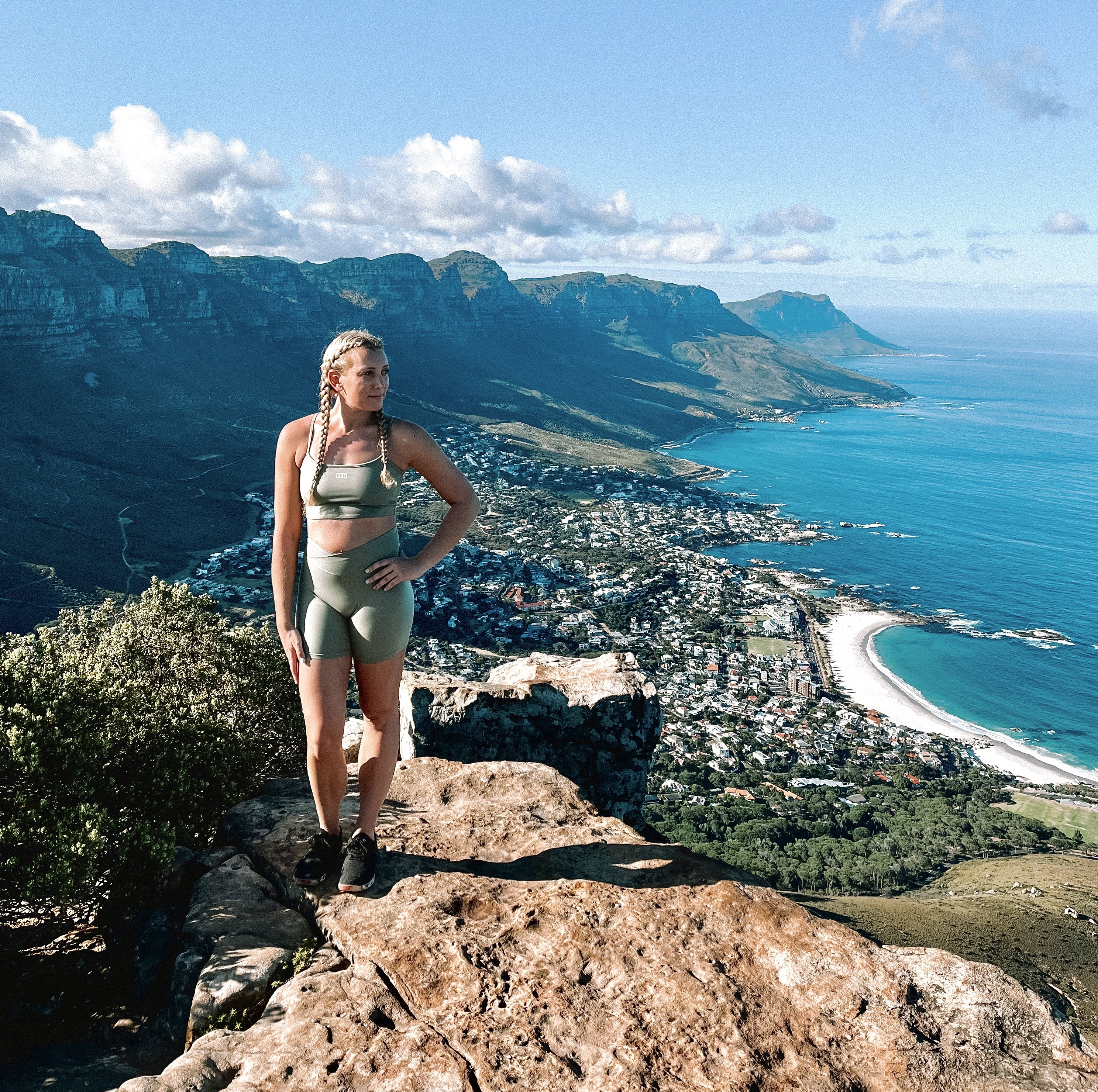 Ashley L.
Tour:

South Africa Tour 2022

"I had the most amazing and unforgettable time on my TBA escapes trip to South Africa! I was extremely nervous to be taking my first-ever solo trip, but felt immediately at ease as soon as I met my wonderful host Chenaye who was waiting for me at the airport. She and our guide Charlene went above and beyond to make sure everyone was comfortable, having fun and experiencing the best that South Africa has to offer. Everything we did was so eye-opening, but my favorite part was the safari, it was truly magical and something everyone should experience for themselves. I would highly recommend TBA Escapes and am already planning my next trip!"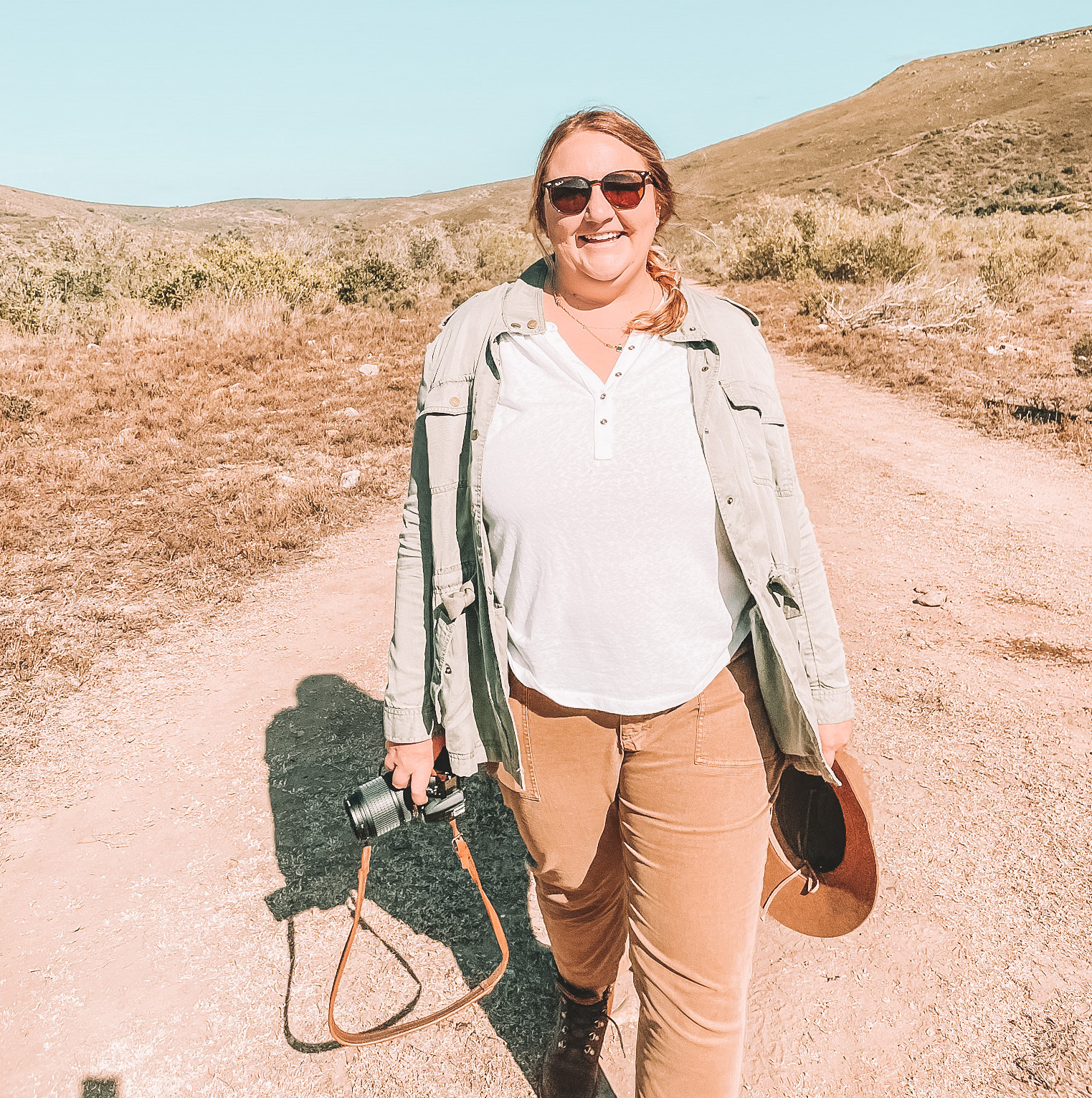 Libby P.
Tour:

South Africa Tour 2022

"The South Africa TBA tour was one of the most incredible trips I have ever taken. Every day of the trip was full of unforgettable adventures, hilarious conversations, and beautiful sites. Between the non-stop itinerary in Cape Town, the delicious wine and stunning views in the Winelands, and the unreal animal sightings in Gondwana, I could not imagine a better introduction to South Africa. In addition to the itinerary, the women I met on this trip were beyond extraordinary. From the other travelers to the trip's host and guide, I feel so lucky to have met these beautiful, inspiring, and brilliant women. I feel so lucky I got to have this experience, and would highly recommend this trip to anyone interested."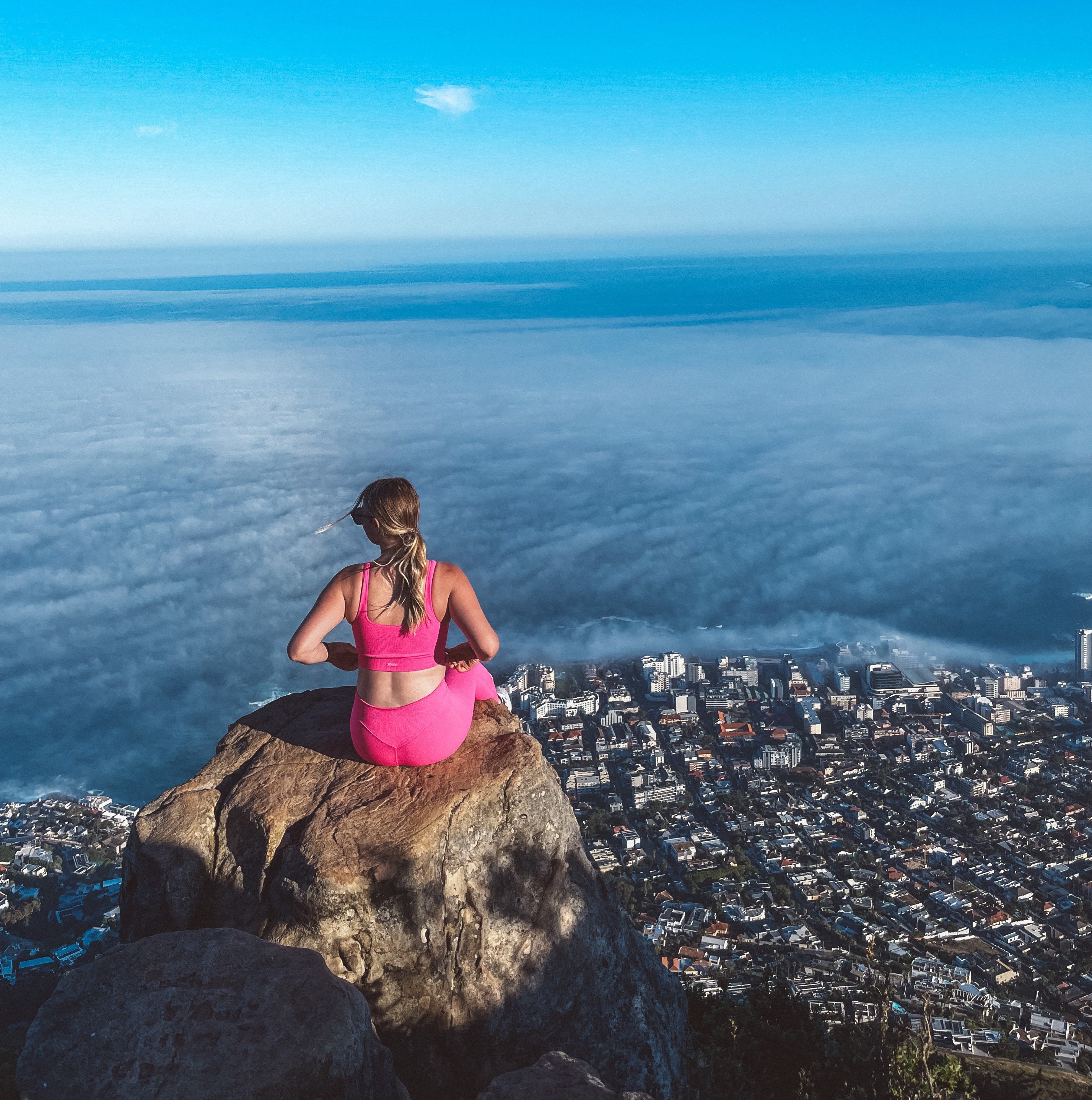 Brianna C.
Tour:

South Africa Tour 2022

"I was a little nervous to travel across the world with a bunch of strangers, but am so glad I did with TBA Escapes! Every part of South Africa we saw was beautiful and exceeded my expectations, including all of our amazing accommodations. Our itinerary was full of unforgettable experiences, the highlights for me were the penguins at Boulders Beach, learning the history of Bo Kaap, hiking Lion's Head, and obviously the game drives at Gondwana. I usually like to plan everything, so having every detail of the trip taken care of for once was so nice! The hosts and guides we had were all great and brought something different to the group and I am so happy to have met a group of like-minded women who love to travel and who I now call friends. I would definitely recommend it to others and would definitely go on another trip with TBA Escapes!"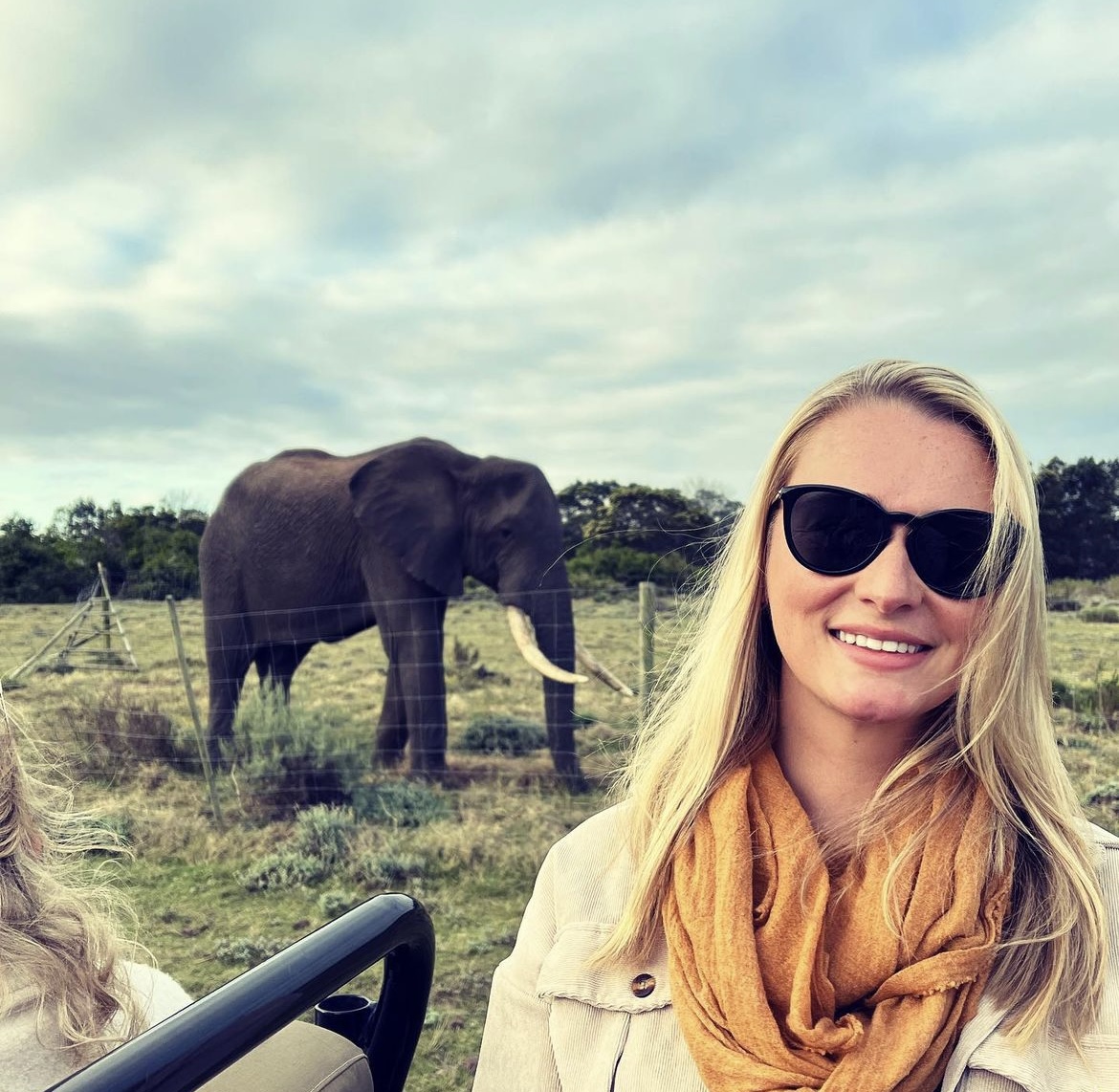 Chloe P.
Tour:

South Africa Tour 2022

"This tour is such a niche experience! I felt empowered to be able to travel with like-minded women. TBA Escapes has a good grasp on their clientele and knowing what we would want out of an experience!

In terms of my experience with the South Africa trip – it was a once and a lifetime experience! Cape Town is such a beautiful city and I got to see it from many different angles (helicopter, kayaking, cable car, and hike). It was also fun getting to know the locals and the culture of the city.

The safari will forever be memorable – from seeing elephants, lions, giraffes, cheetahs, etc. I saw so many more animals than I was expecting! The massage at Gondwanaa was a nice touch to add some relaxation.

The winelands were beautiful, and I got to taste SO many different South African wines. It gave a bit of a European feel, which showed how diverse South Africa is.

I recommend this trip!"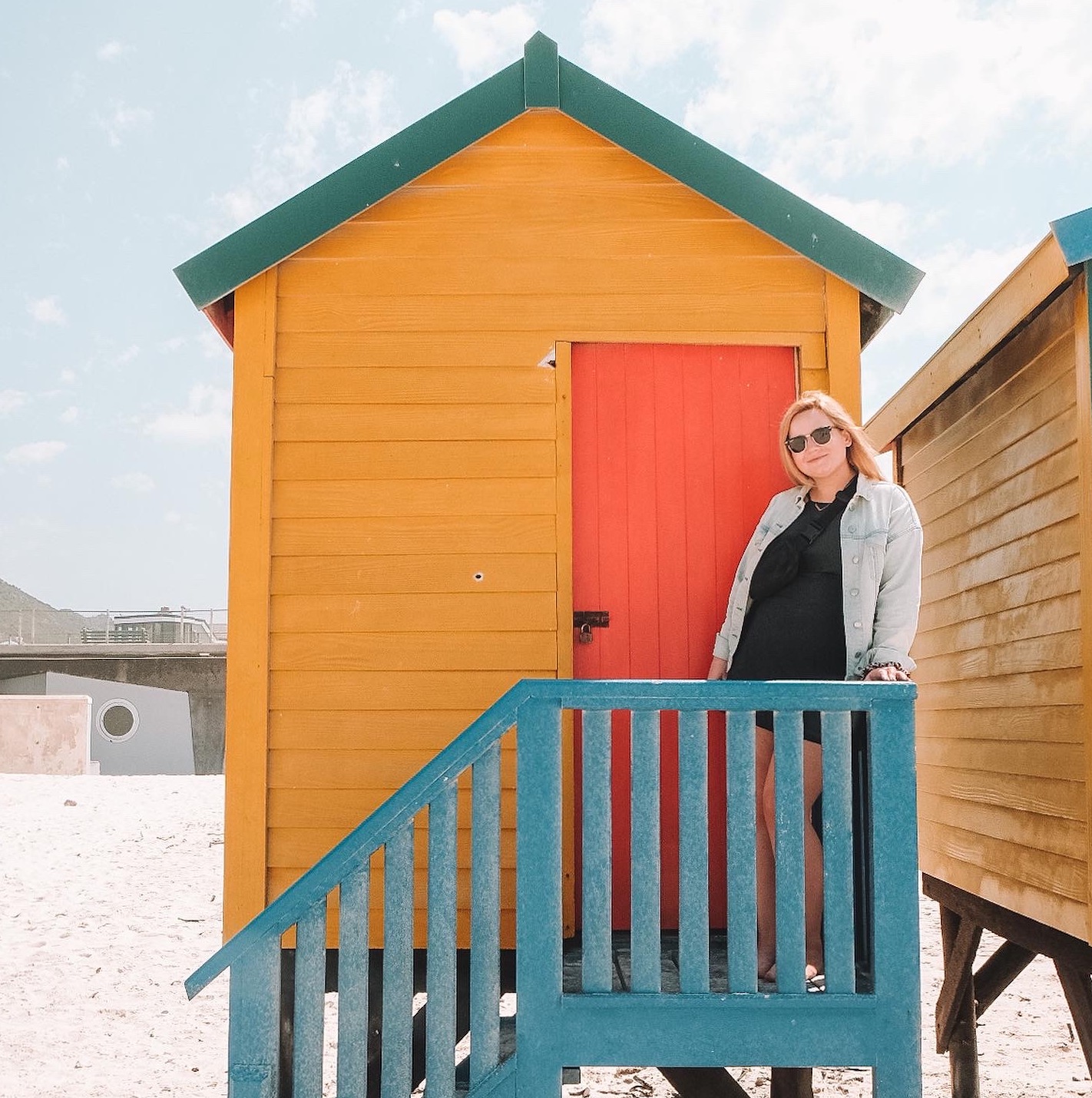 Catherine C.
Tour:

South Africa Tour 2022

"The TBA Escapes tour in South Africa was absolutely amazing. All the activities, restaurants, and accommodations were expertly curated. The entire trip felt luxurious. I felt very cared for by the hosts and guides and felt really safe during all the activities and excursions. There were so many amazing women on my tour and I will truly never forget this experience!"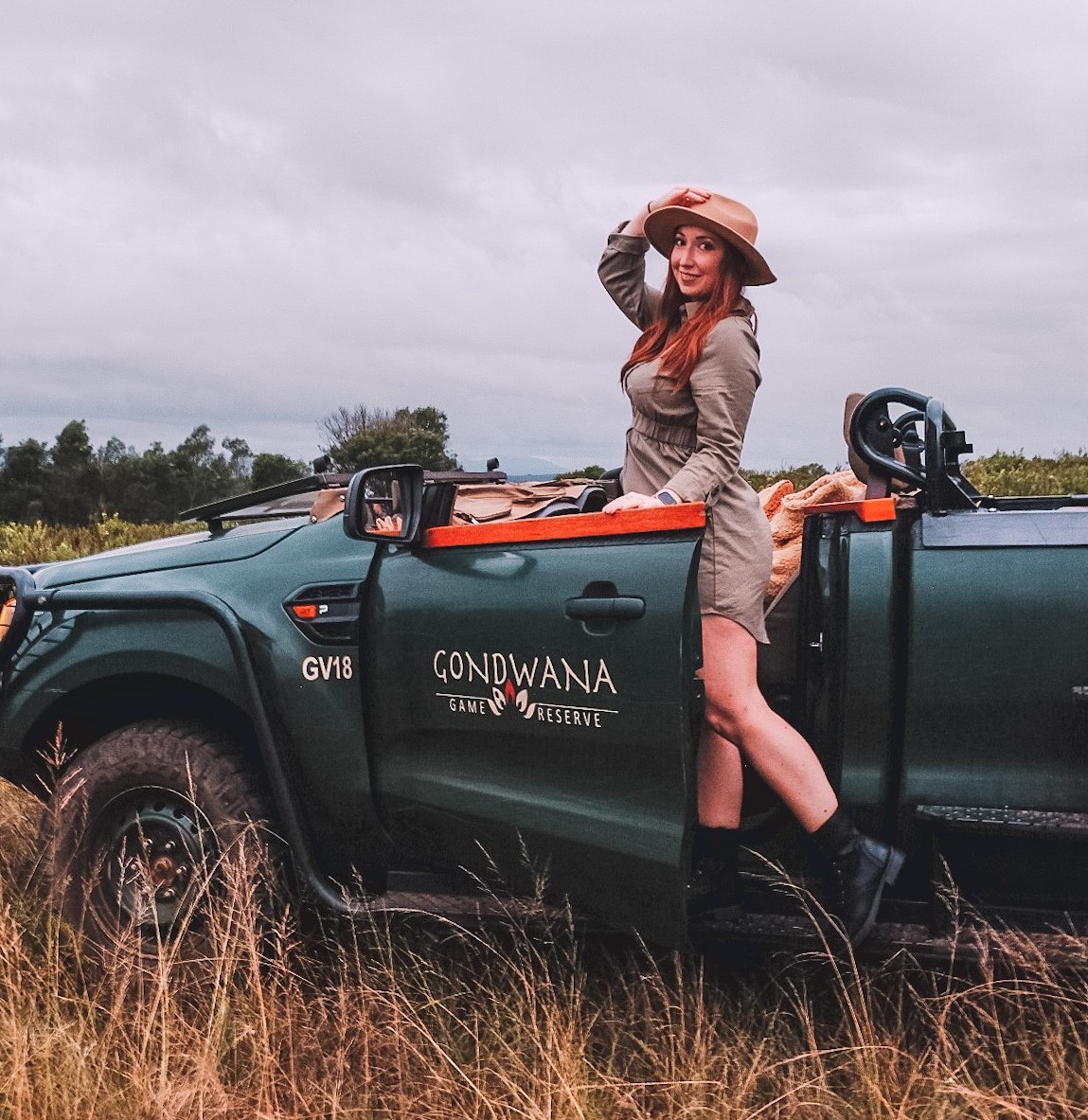 Megan M.
Tour:

South Africa Tour 2022

"I was a little nervous going on a trip to meet up with a group of ladies I had never met before but it ended up being one of the best decisions I've ever made! I am a pretty introverted person but I never felt out of place amongst the group. And now I can say I've happily made friends for life with these ladies! The trip itself was well organized and as someone who is pretty Type A/OCD, I was nervous about leaving the planning to someone else for such a big trip but it worked out great and I don't feel like anything was missed! The accommodations are first class and the food is great too. If you love to travel and are looking for new places to visit while also having the opportunity to meet new amazing people, I would definitely recommend booking one of the TBA Escapes trips ASAP!"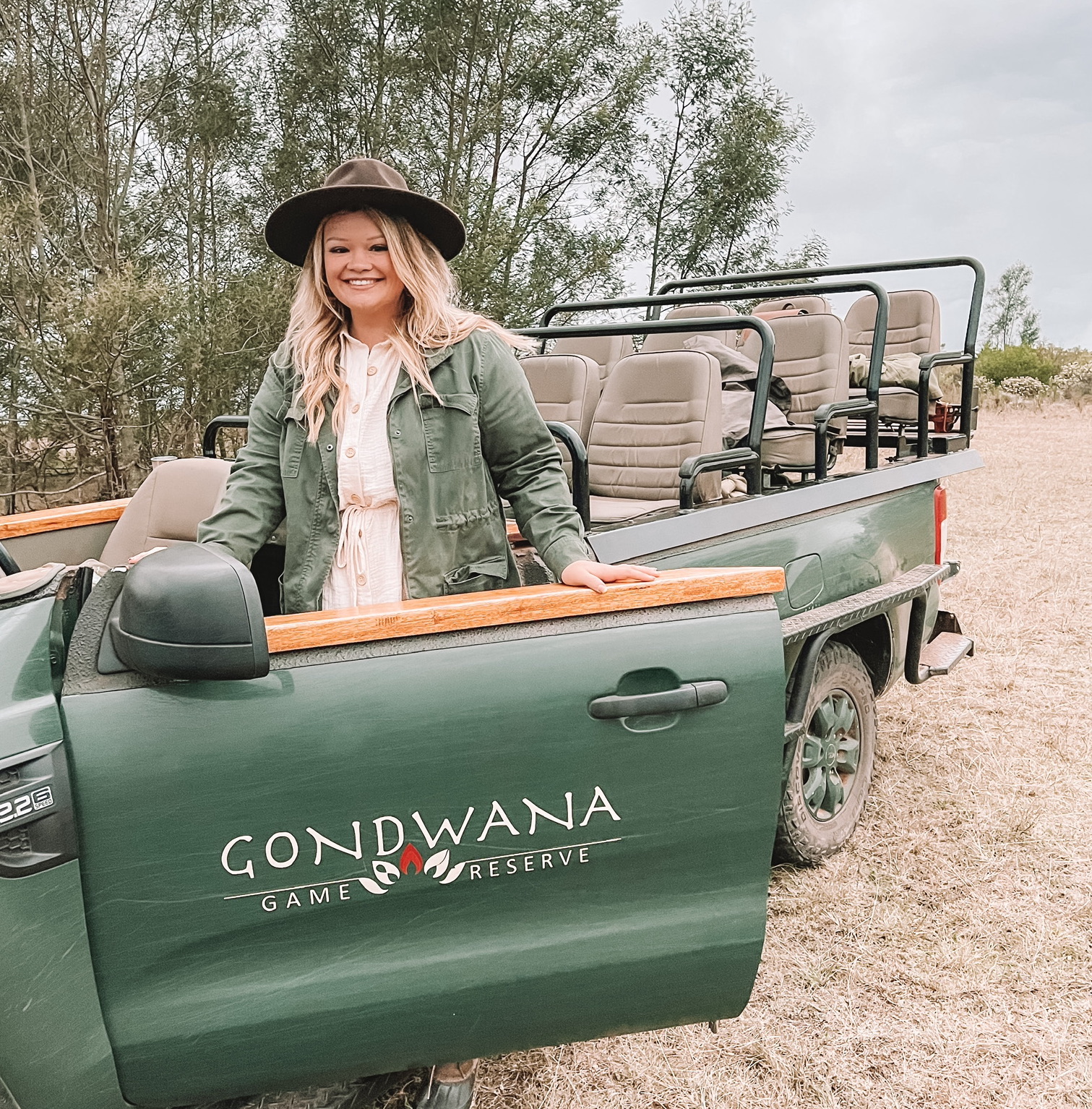 Tayler B.
Tour:

South Africa Tour 2022

"I went on this trip because I needed something to look forward to in my life. I needed something to breathe life into me again. I wanted to be surrounded by people who wanted to travel and be in a safe space. TBA Escapes provided me with all of that and more. We became a family from the very beginning. We cheered for each other, learned each other's stories, and built memories to last a lifetime. I didn't just leave this trip with memories of traveling abroad, I'm walking away with friendships and an experience that is so unique that only those of us who went would understand. We will always be bonded by this. I'm grateful for TBA Escapes for changing my life and giving me something precious that I will hold on to forever."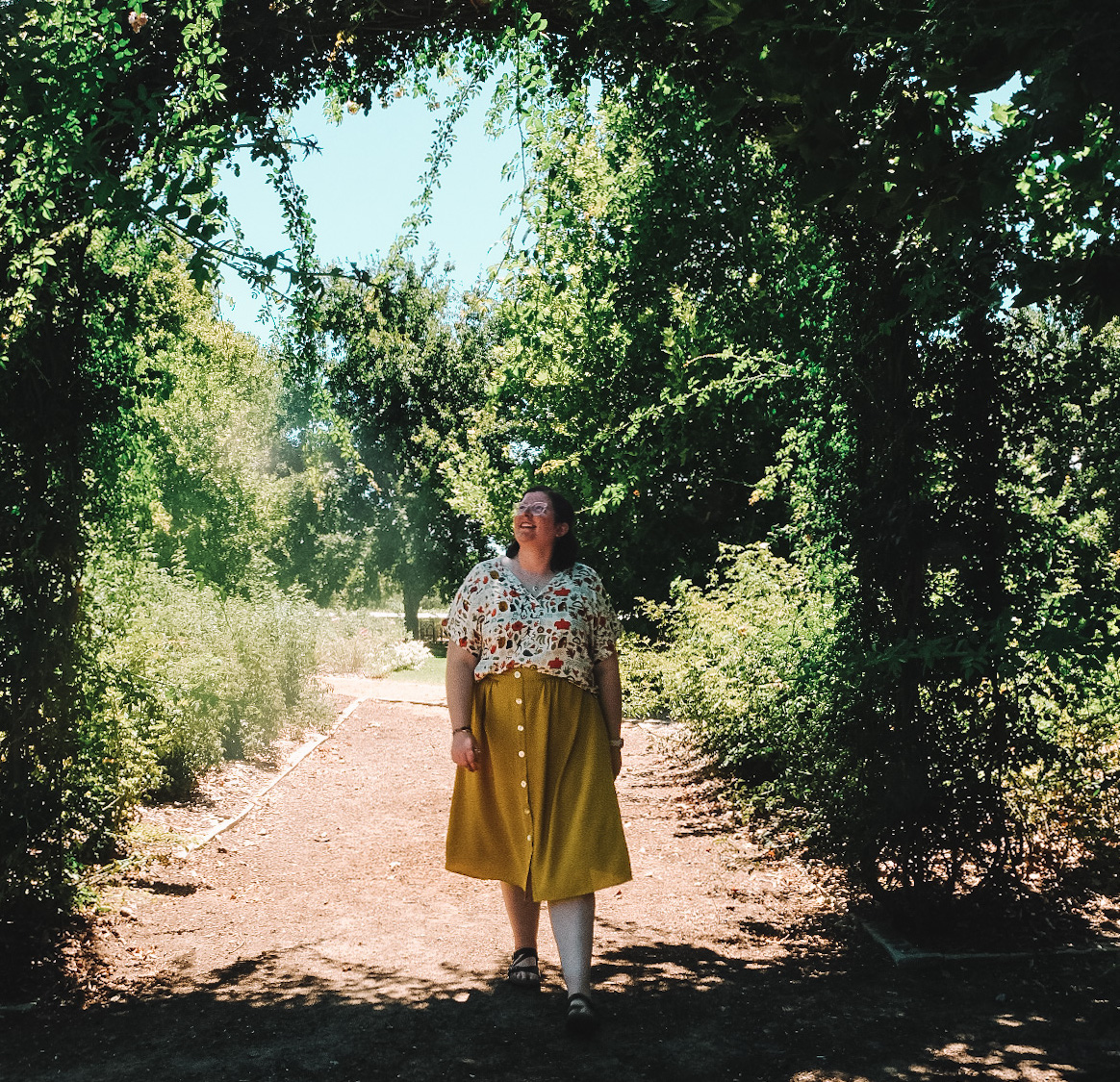 Mackenzie M.
Tour:

South Africa Tour 2022

"As a solo traveler, I was not sure what to expect from this trip. However, this was truly one of the most incredible experiences I have ever had. It was so amazing that I honestly thought to myself, how do I go back to my normal life after this? This trip exceeded all expectations I had. South Africa is the most beautiful country. The accommodation is great. The food is delicious. The tour hosts are amazing. But, another added benefit is to be around strong independent women who love to travel. It was truly a trip that will leave a lasting impact on my life."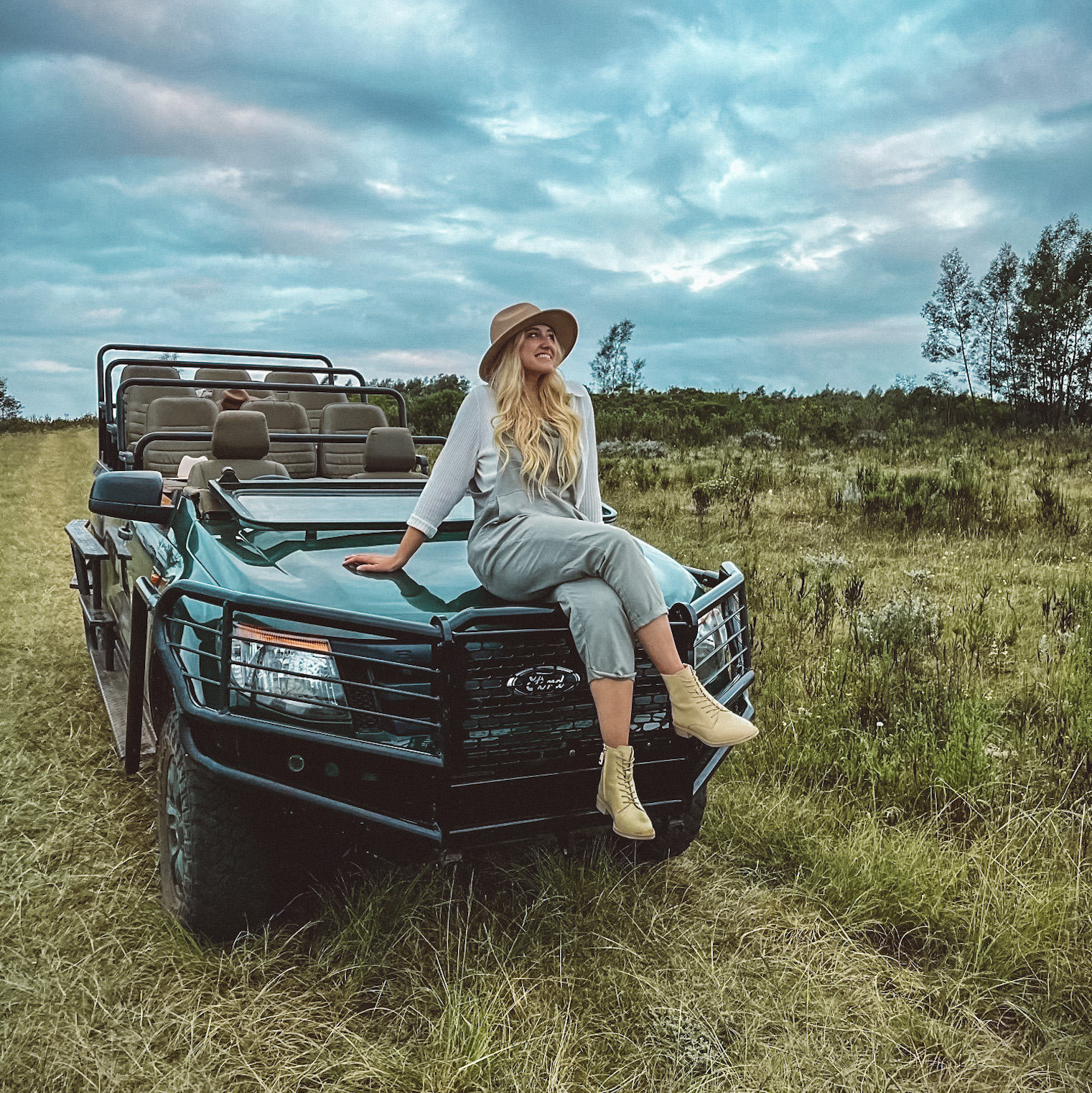 Allison B.
Tour:

South Africa Tour 2022

"I enjoyed my TBA Escapes experience so much that I applied for another tour just two weeks after I returned from South Africa. I loved being able to connect with others who have a passion for travel. As someone who normally plans everything, this was the first time I was able to just sit back and enjoy. The hosts were extremely kind and organized, I felt well-prepared and always knew what to expect for the day! If I come back to SA I will definitely be in touch with them. I would recommend TBA Escapes and have already shared other tours with friends."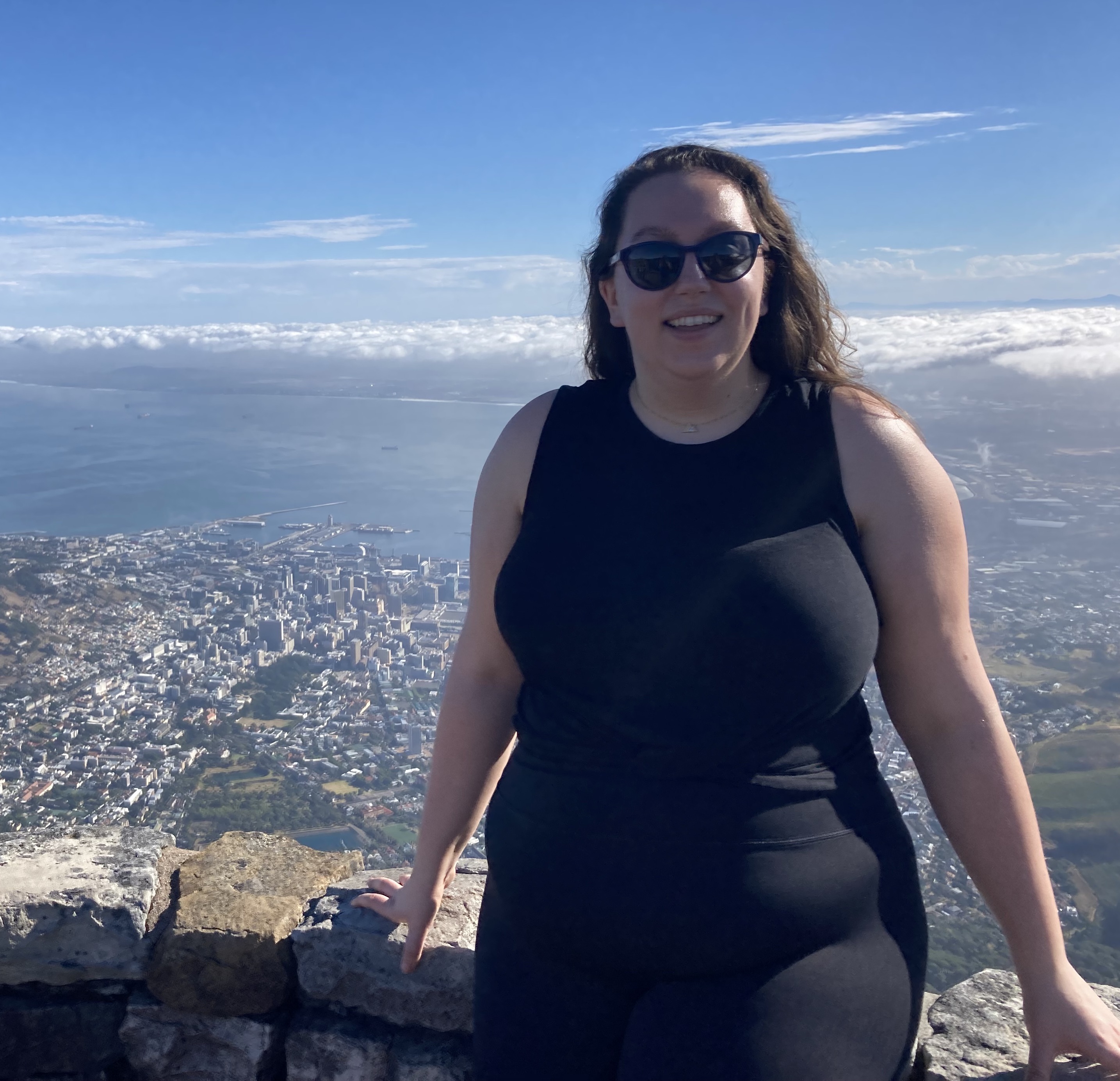 Camilla D.
Tour:

South Africa Tour 2022

"Each day with TBA Escapes, I woke up thinking, "there's no way today can be better than what we did yesterday" and every day I was proven wrong. The tour offers the absolute best of South Africa, and the insight and experience of the local tour guides make this trip unlike anything you could recreate as a solo traveler. I knew as part of the itinerary I would be amazed by the wildlife on the safari and blown away by the beauty of the winelands and swept up in the adventure of Cape Town. What I never expected was to come home as a changed person: more confident, more courageous, and with friends for life."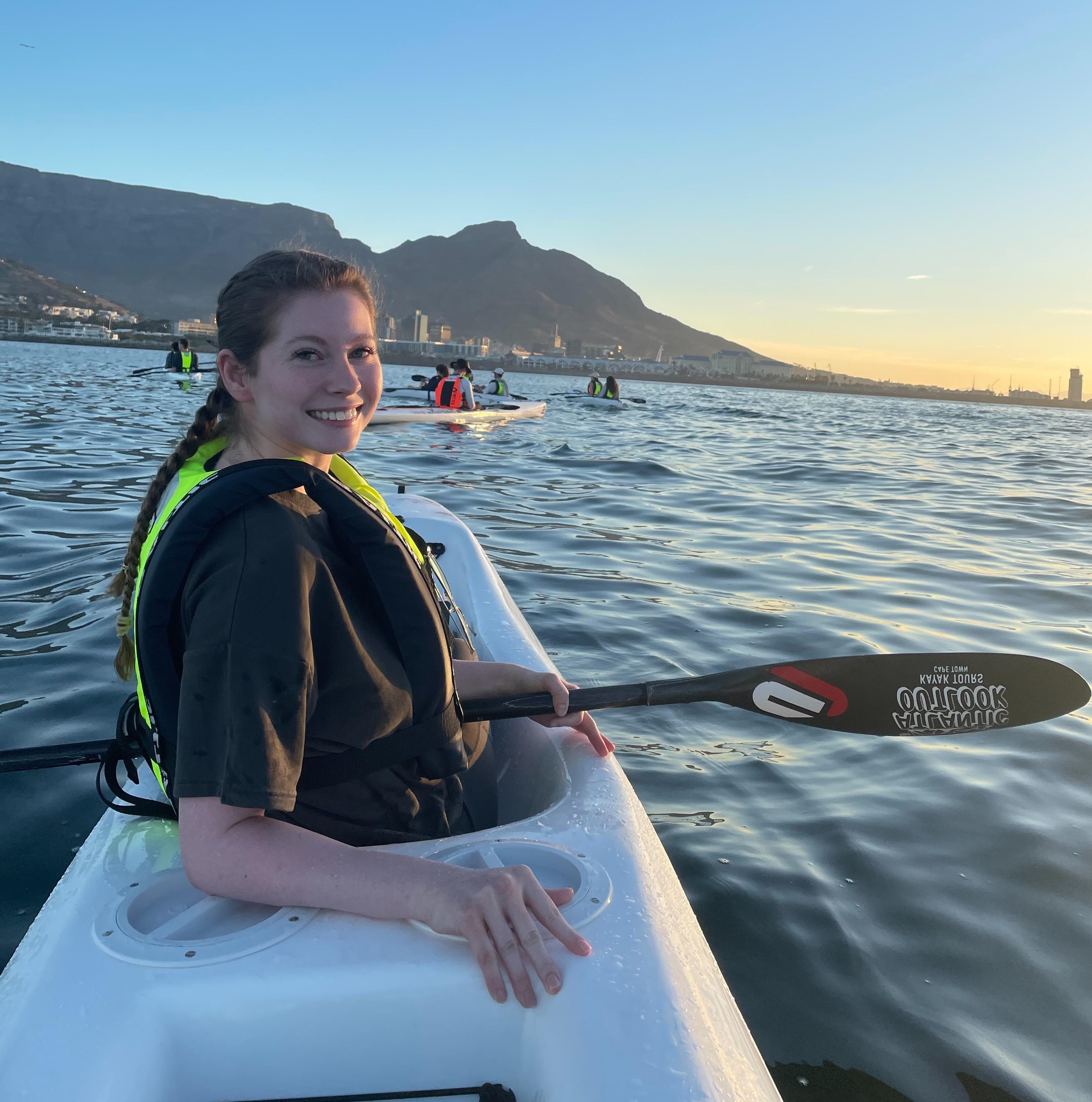 Abbey S.
Tour:

South Africa Tour 2022

"This was such an incredible trip. It exceeded my, already high, expectations. I knew it was going to be an amazing trip, but I couldn't have expected it to go above and beyond in the way that it did. It was so well planned and organized, the host and guides are one of a kind, and the ladies you'll meet are amazing. The trip is packed full of activities, and the food is unbelievable. I don't think there was a meal that I didn't love. You get to experience South Africa in every sense, from the ocean, air, mountain tops, bush, and the winelands. I couldn't recommend this trip enough. 10/10"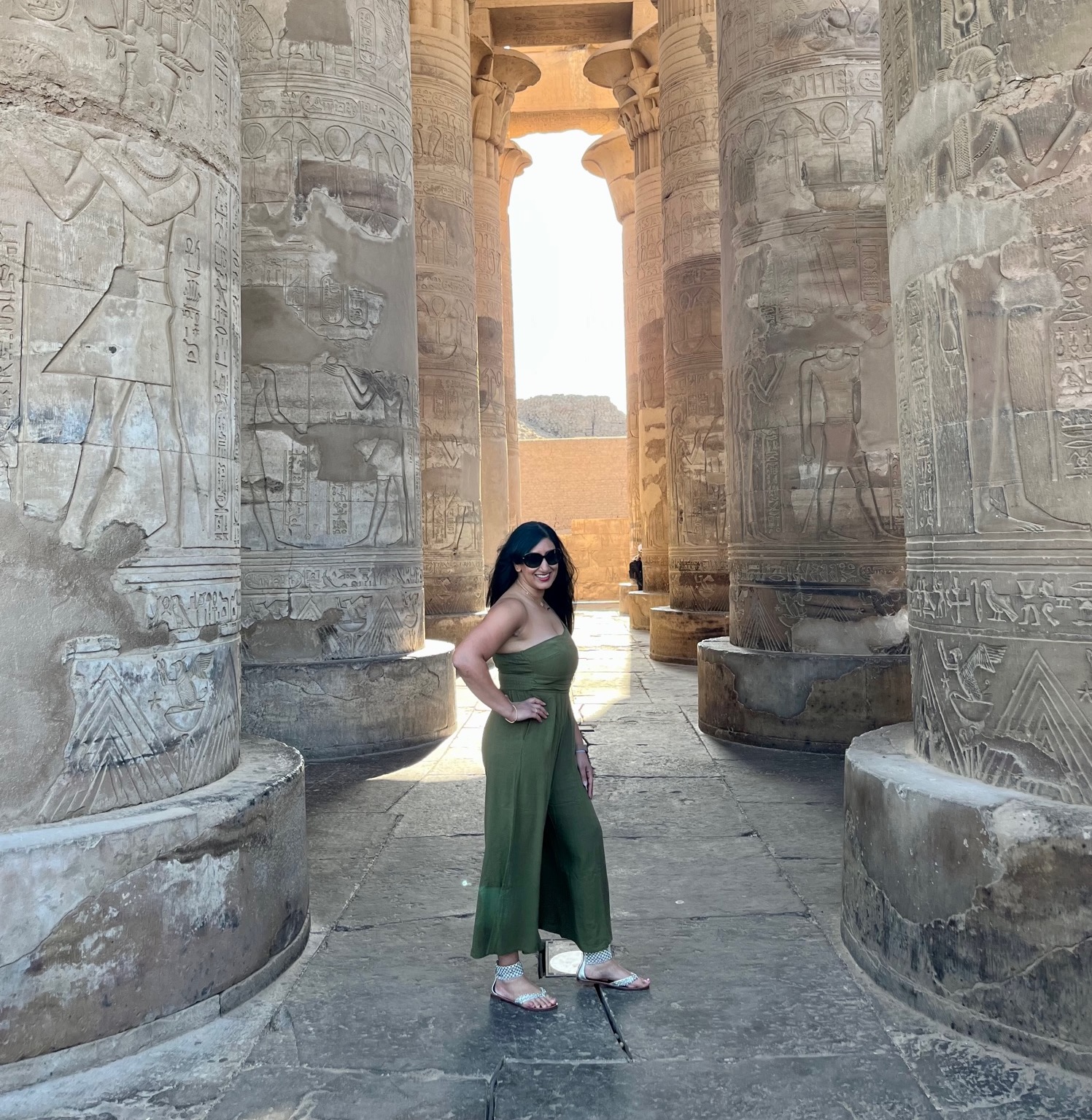 Dimpy M.
Tour:

Egypt Tour 2022

"I have been on 4 TBA Escapes tours (SA, Morocco, Jordan & Egypt) and they have all been amazing & exceptional experiences. I love how the tours are curated and offer a good mix of history and fun! Everything is so well planned from the accommodations, restaurants and tour activities. The tour host Caity and local guides have all been amazing and I'm grateful to have formed special bonds with each of them and to call them my friends. I have met some wonderful ladies on these tours who share my passion for travel and adventure. I look forward to seeing which tours will be offered in the future by TBA and can't wait!"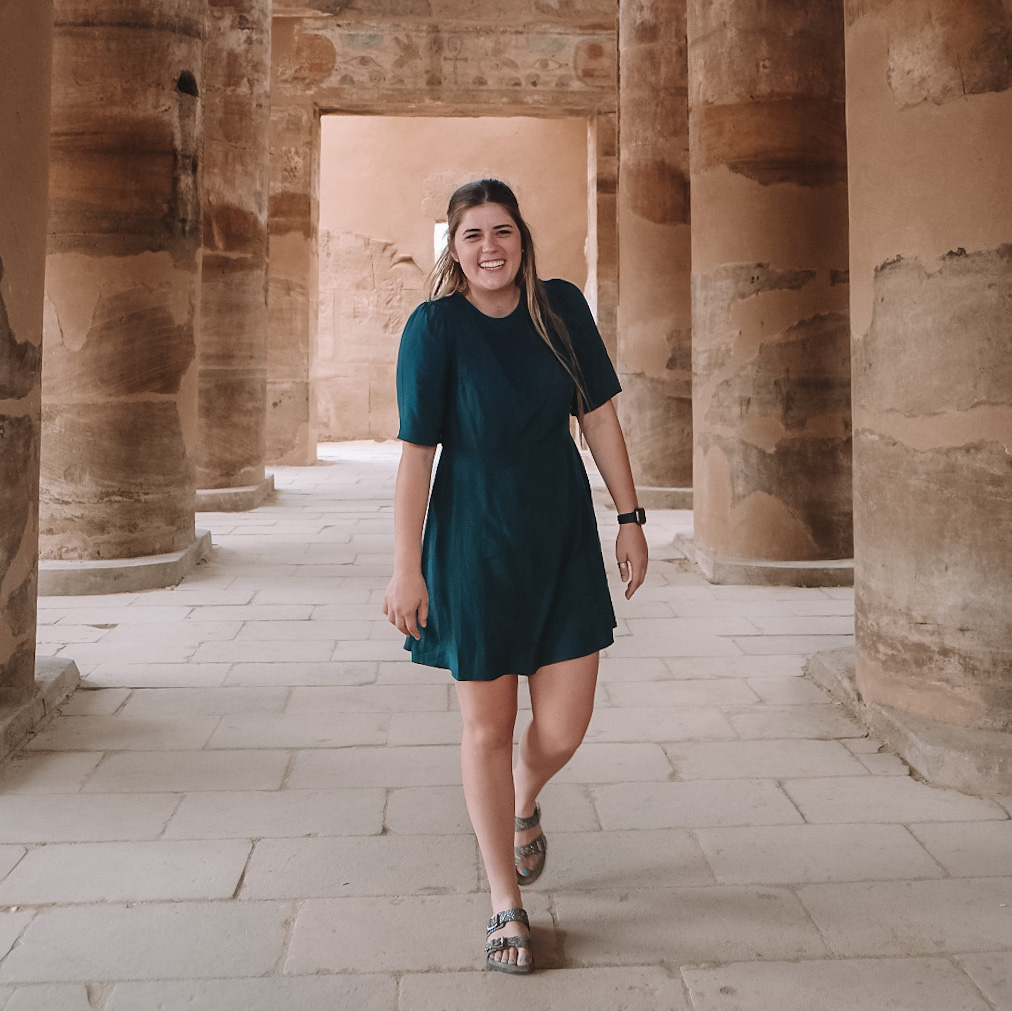 Sam B.
Tour:

Egypt Tour 2022

"Wow! Can't say that enough about TBA Escapes. What an experience to spend 10 days with 11 strangers and come home with a million different memories and 11 new friendships. What made the trip even more special was I got to do it with my mom and create such memorable moments with her on the trip. Definitely a tour group for all ages! TBA Escapes hit the nail on the head every time, no detail was overlooked. Can't wait to book another trip in the future!"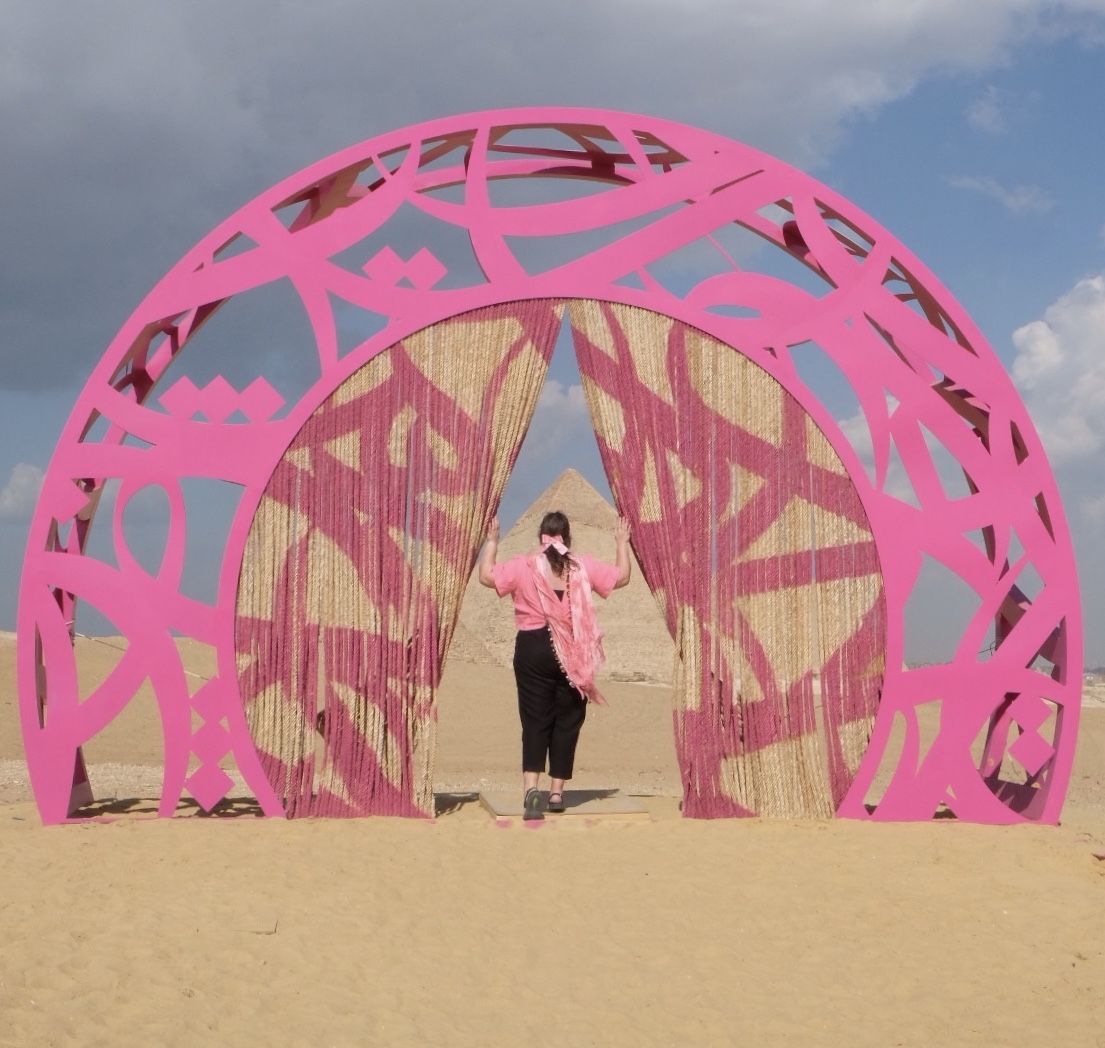 Courtney S.
Tour:

Egypt Tour 2022

"TBA Escapes tours are dream vacations and I highly recommend these tours to everyone! Egypt was my second tour with TBA Escapes and I'm already booked for my third. The ancient Egyptian history and architecture had this destination on my bucket list, and TBA Escapes added luxury details, unique photo opportunities, enthusiastic guides and security escorts, seamless transportation, and well-rounded activities that made this itinerary a once-in-a-lifetime experience. And on top of all that, the opportunity to meet many remarkable women over our shared passion for travel offers you new lifelong friendships!!"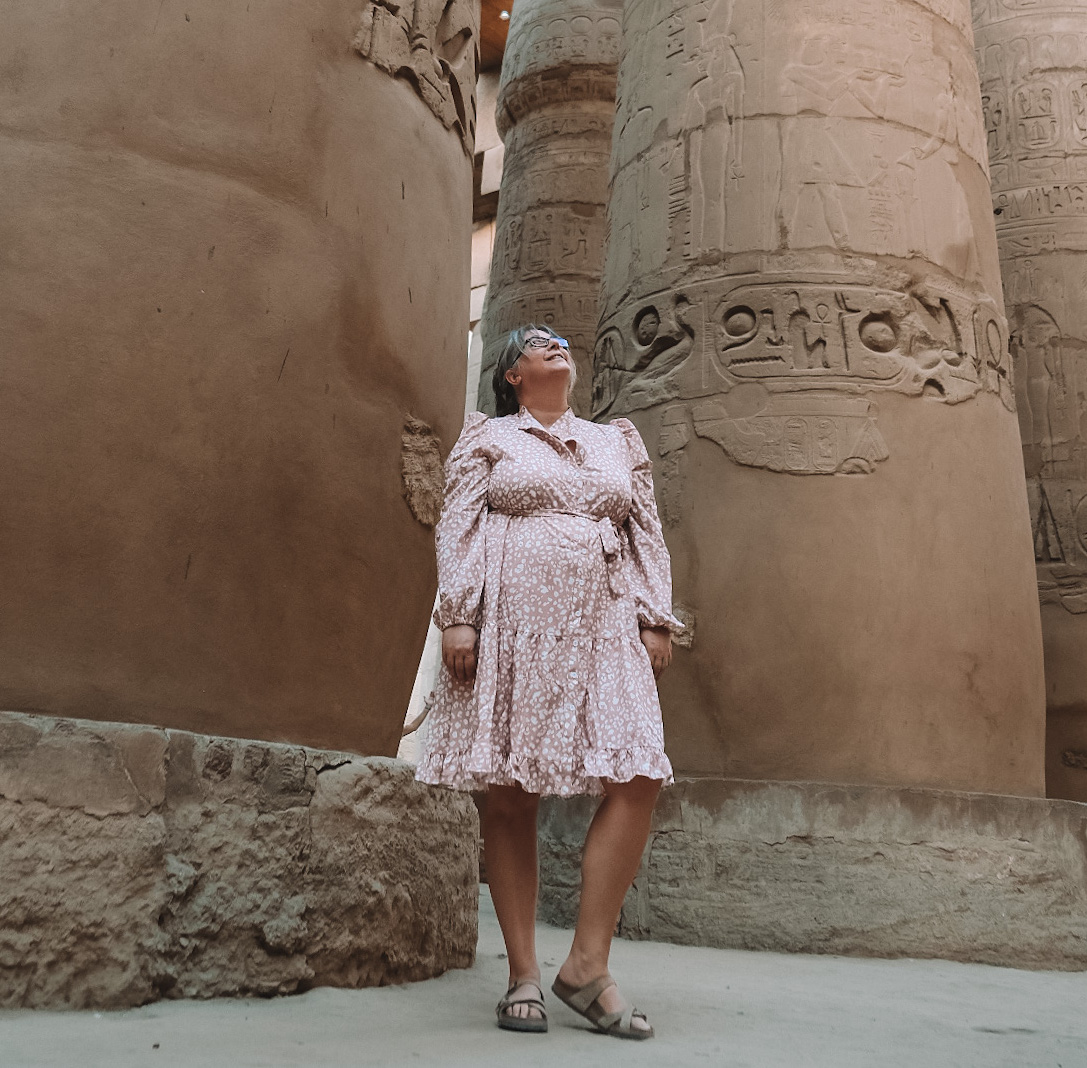 Amanda B.
Tour:

Egypt Tour 2022

"TBA Escapes makes your travel dreams become your reality! I have done two tours now, South Africa and Egypt, and I am still talking about them and both trips have forever changed me. I learn so much about the culture, I meet new people, and I feel cared for. I feel safe and excited! I love what is provided – the luxury accommodations and epic adventures. I've even gotten braver each time I join! Thank you to Caity, Nats, Sagy, and Kiki and all the rest of the team!"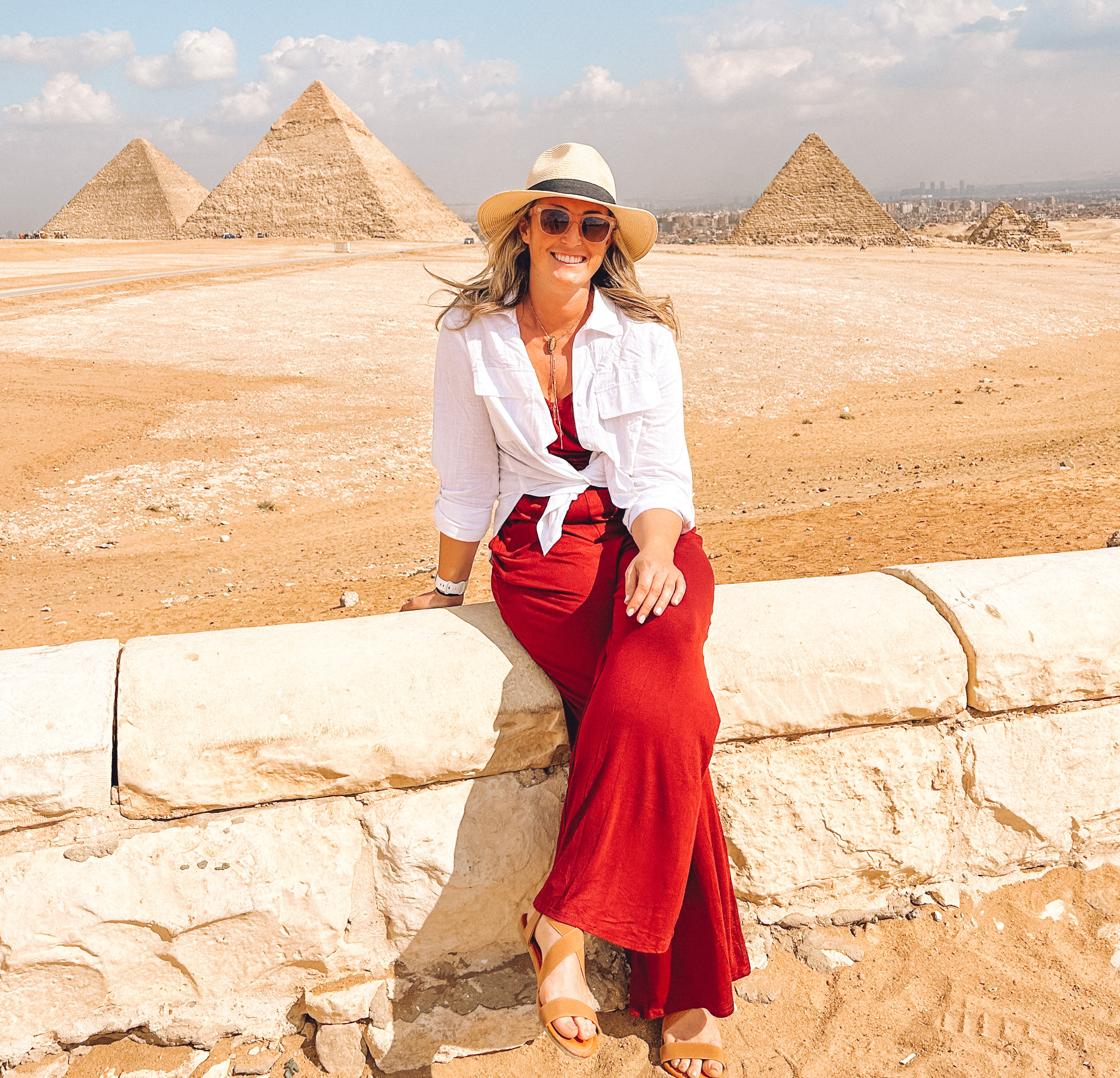 Scotty W.
Tour:

Egypt Tour 2022

"Egypt was my second TBA Escapes tour and, like the previous one, exceeded my expectations! The itinerary was comprehensive, with every moment thoughtfully planned. Every outing, activity, and meal was perfectly curated. Not only did we get to see everything in Egypt, but did so in comfort and style! Our fantastic guide, amazing hostess, and wonderful fellow women elevated the tour above and beyond. I can't wait for my next TBA Escapes tour!"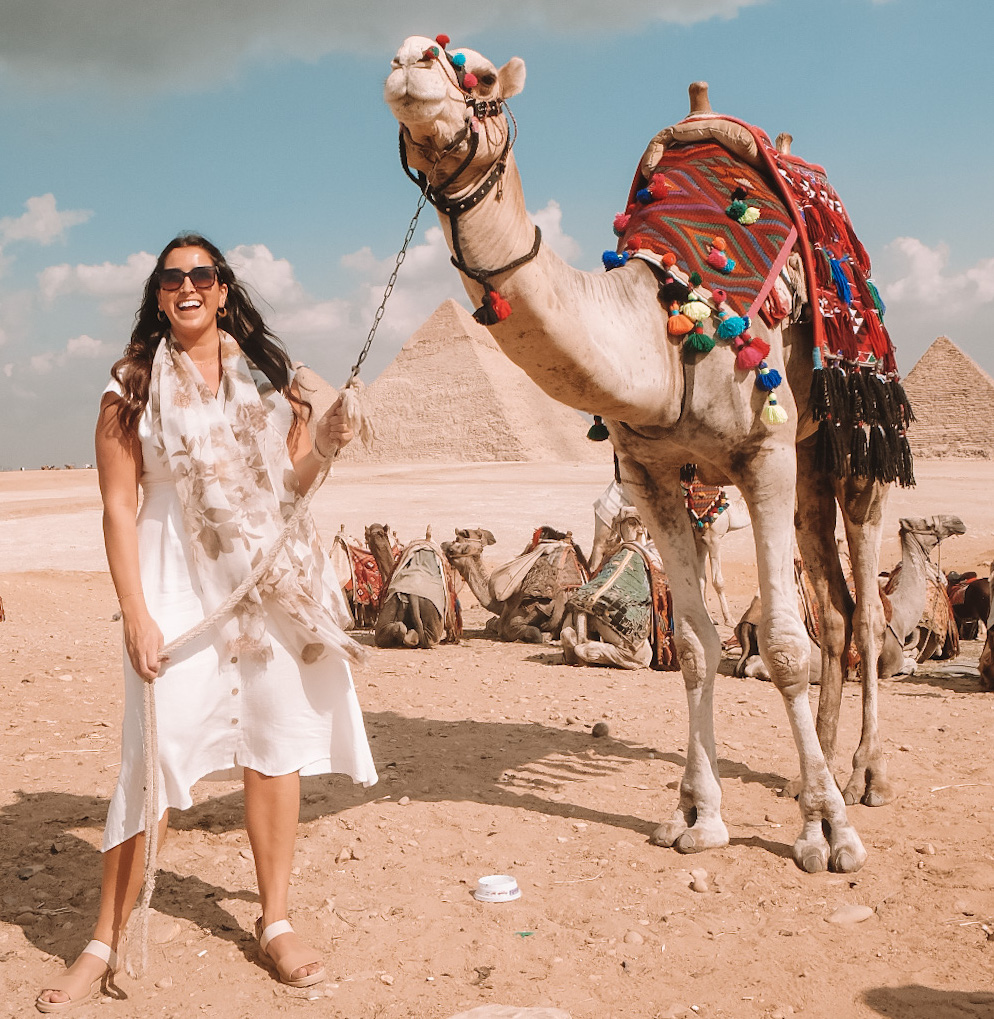 Rachael S.
Tour:

Egypt Tour 2022

"My first TBA trip is officially over and I'm ready for another one! TBA made everything so easy and had such great communication with our group the entire time, including the months leading up to it. Not only was the organization and detail amazing but once we arrived our host Caity was kind and warm-hearted and made you feel like you belonged instantly. The incredible group of women I traveled with made this trip even more interesting and fun. We had a lot of laughs along the way and made great memories. I felt safe and taken care of the entire time. Sagy, our Egyptian guide, was another ray of sunshine and made the massive history seem very understandable. We had a lot to see in a short time and these two women kept us energized and excited. The accommodations were beautiful and food was amazing. Who knew I'd have some of the best sushi in Egypt?! Highly recommend TBA!!!"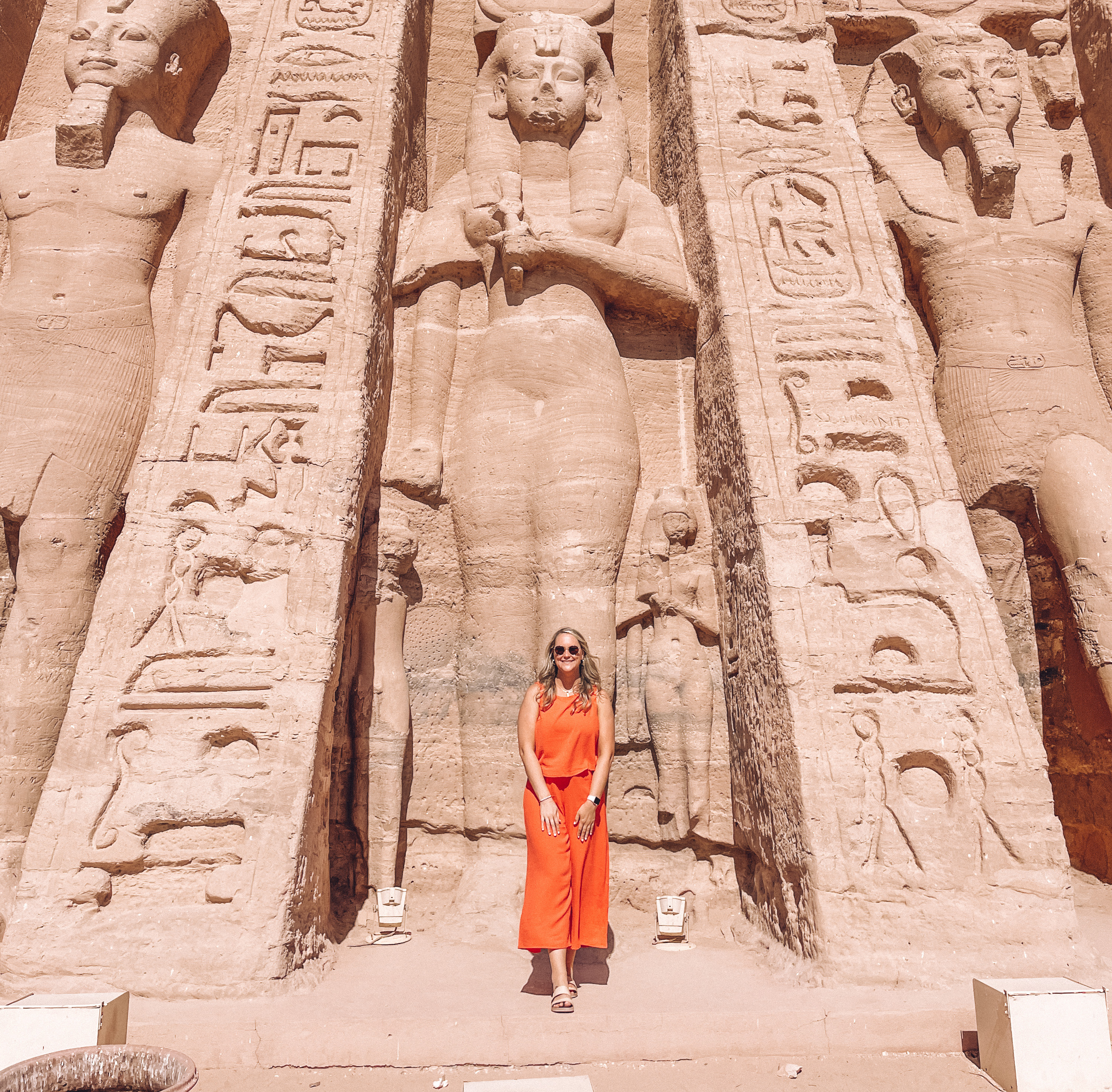 Abby R.
Tour:

Egypt Tour 2022

"Seeing Egypt with TBA Escapes was absolutely incredible. This is a country that seems impossible to visit without a tour and guide. TBA provided an itinerary that allowed us to see so much, VIP service, and a guide that expertly explained this vast period of history, which allowed us to appreciate the sites we saw so much more! All accommodations were incredible, as was the food. I can't imagine a more perfect way to visit this incredible country!"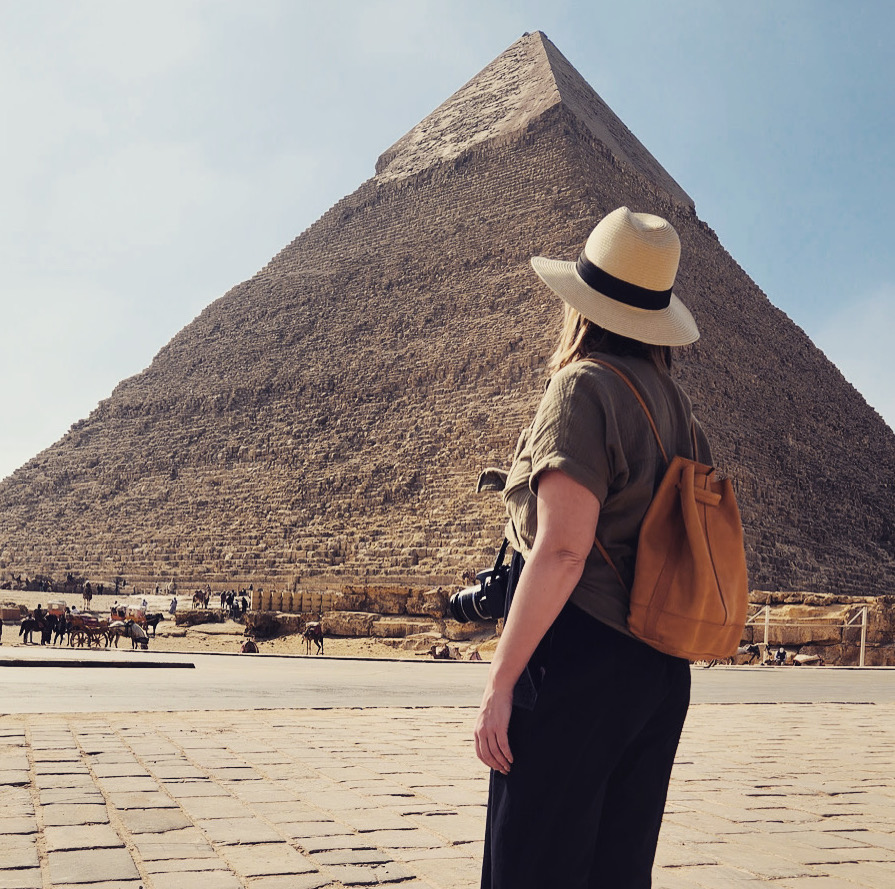 Candice H.
Tour:

Egypt Tour 2022

"My trip to Egypt with TBA Escapes far exceeded all expectations. It was truly the adventure of a lifetime and I'm beyond happy with the experience! Everything was perfectly planned and coordinated. I'm actually so spoiled now because of how well TBA managed all the logistics and activities. They took care of everything! I don't know how I will ever do a trip without TBA. Our guide Caity was incredible too! She was so fun and managed the trip beautifully!

I had dreamed about going to Egypt for years but thought it may never be a possibility. When I saw that TBA was going, I jumped on the opportunity… a little unsure about what I had just signed up for (to be honest). But I'm so happy I did it! Not only did I get to go to a dream destination but I got to do it with a great group of women who are now friends for life! I can't say enough good things about TBA. Do it! Take the trip!"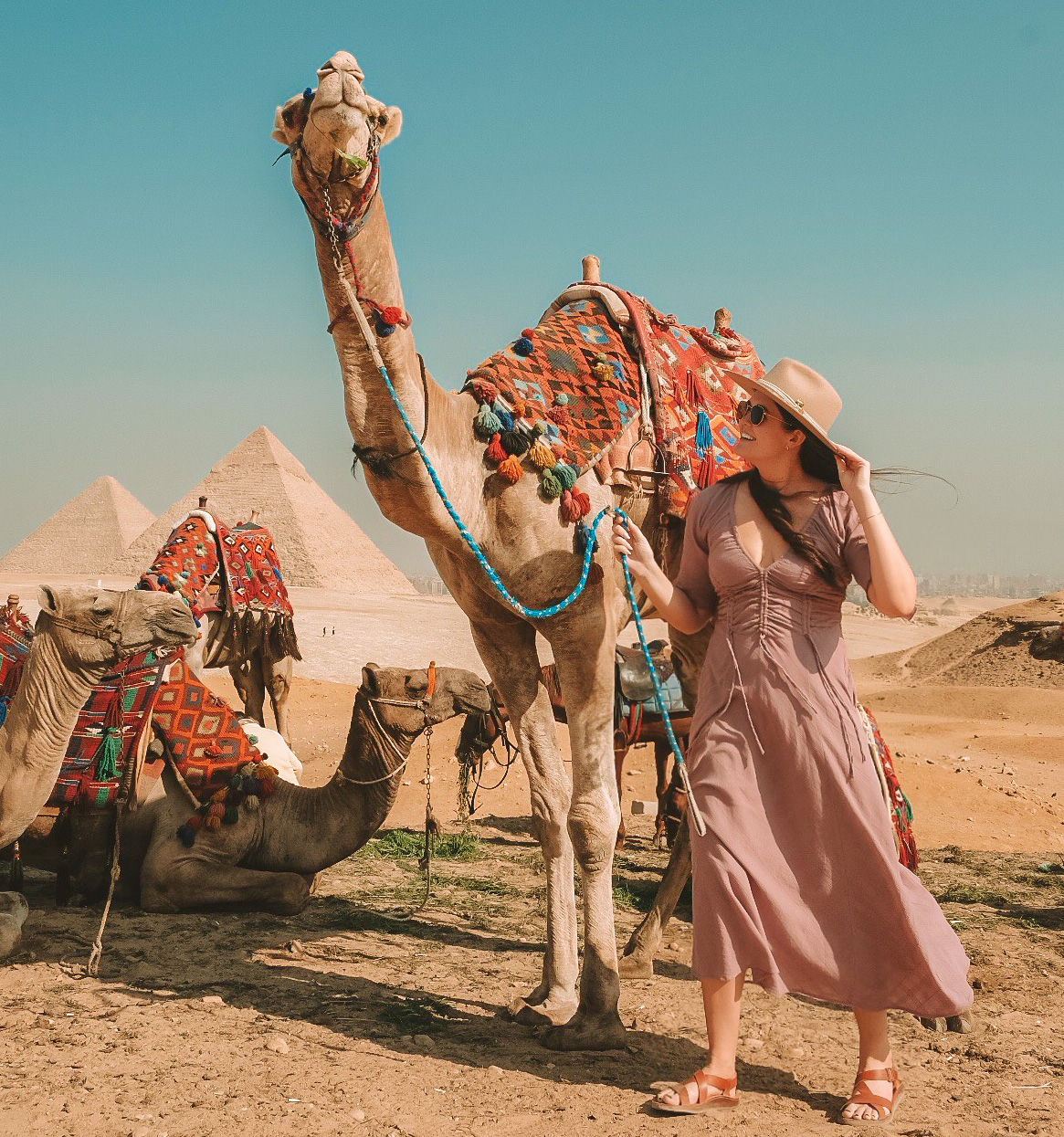 Elizabeth S.
Tour:

Egypt Tour 2022

"I don't typically book tours, preferring to have more of a local, fly-by-the-seat-of-my-pants experience when I travel, but Egypt has always been on my bucket list and having never been to the Middle East, I wasn't comfortable just winging it. Enter TBA Escapes. The Nefertiti to the Nile tour was the perfect way to experience Egypt. Between our host, Egyptologist, and ground team, everything was executed seamlessly and I didn't need to worry at all about logistics–which is helpful when your Arabic is limited to "hello, please, & thank you." The tour was the perfect blend of history, culture, adventure, and relaxation. Beyond the beautiful temples, luxury accommodations, and adventures, TBA also provided an amazing opportunity to connect with like-minded women and build lasting friendships. Trip of a lifetime–can't recommend TBA Escapes enough!"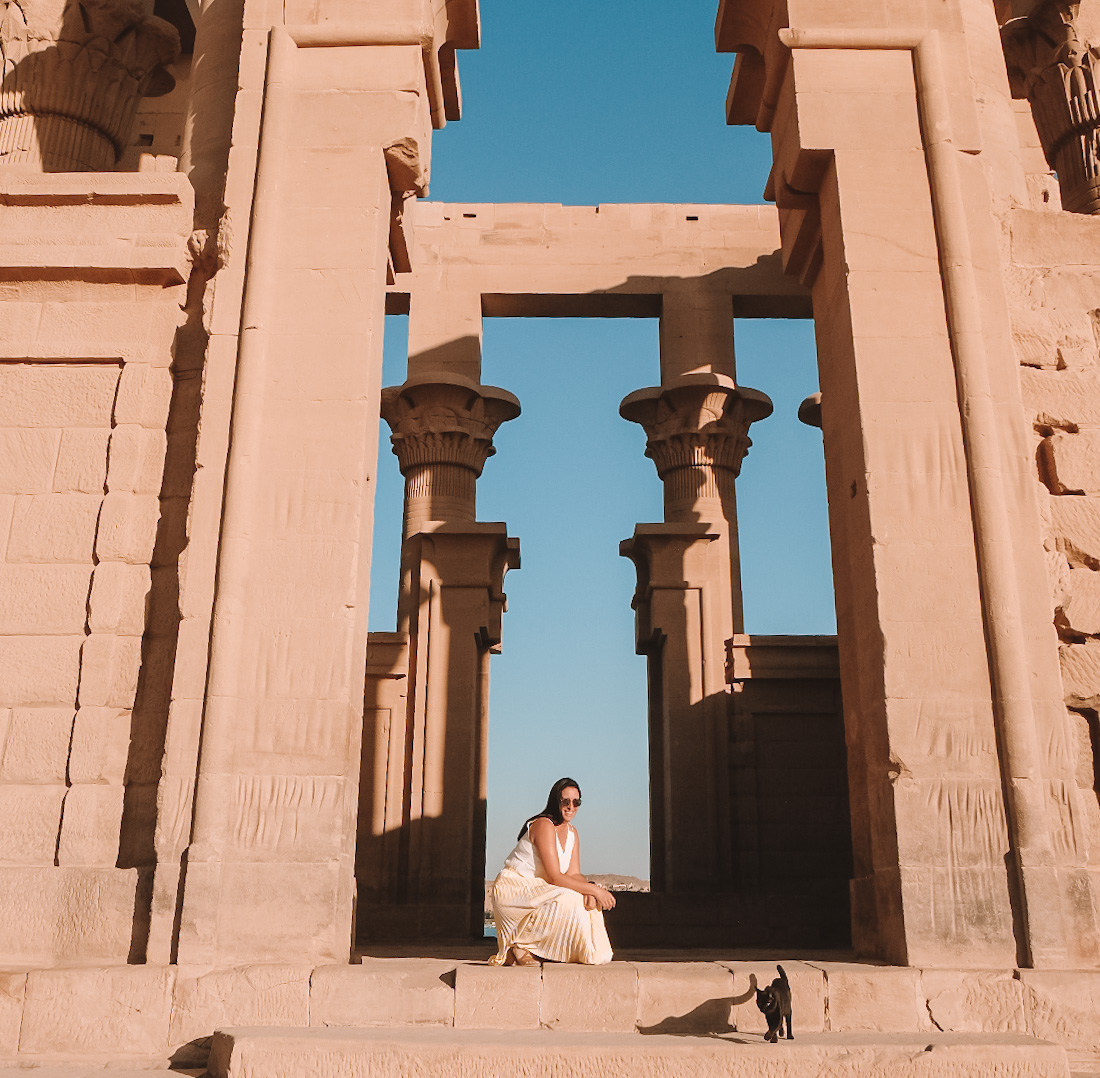 Julia L.
Tour:

Egypt Tour 2022

"This is the second trip I did with TBA and it did not disappoint. I loved the whole trip. The organization was flawless for this trip from the start with the pick up from the airport and drop off at the airport and everything in between. Thank you. Shaimaa was an exceptional guide. She is not only an amazing woman, but also has an immense knowledge of Egypt."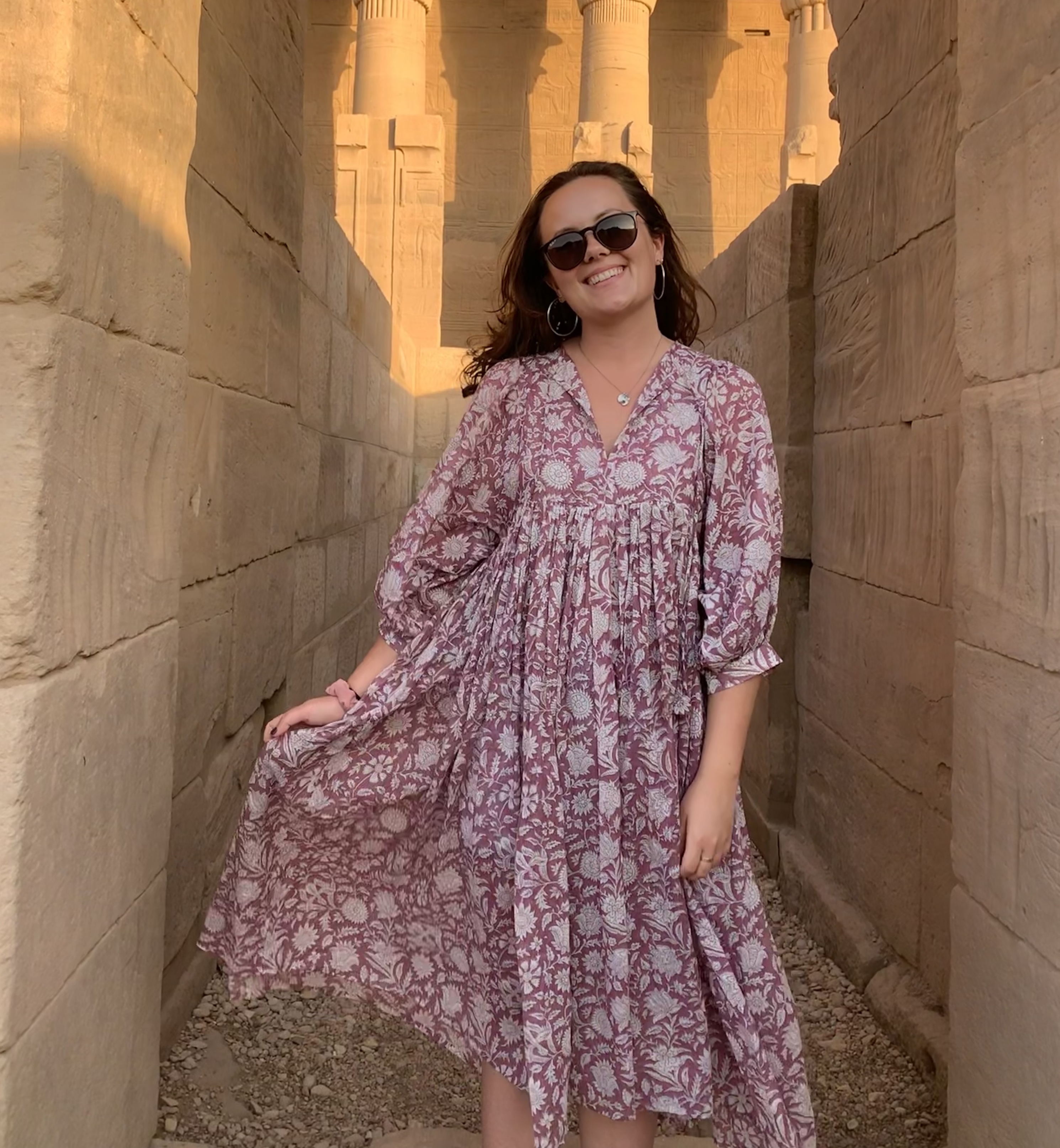 Lindy S.
Tour:

Egypt Tour 2022

"Just finished my first TBA trip and I'm already counting down to the next one! I couldn't have asked for a better way to see Egypt. Everything from the sites, to the food, to the local guide were outstanding! If you're considering signing up for a trip, you have to go!"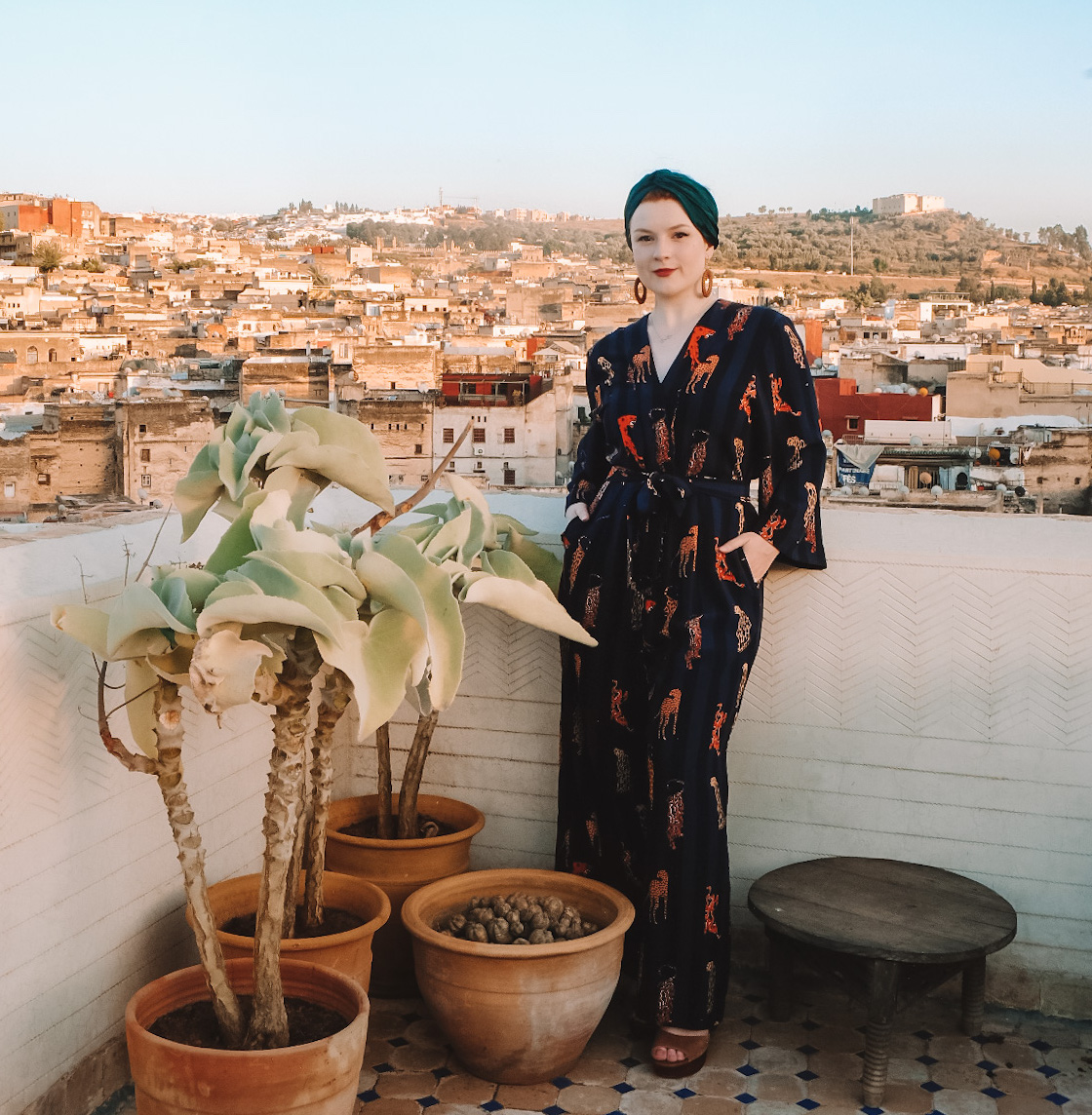 Danielle L.
Tour:

Morocco Tour 2022

"As a solo female traveler, it can be very intimidating to visit to certain countries. TBA Escapes does an amazing job with handling the logistics and planning the itinerary so that you don't have to worry about anything at all – they really make it incredibly easy. I've made so many great friends on the tours I've taken and we continue to travel together long after the tours are over. I'm so grateful to TBA Escapes for bringing us all together and giving us unforgettable memories!"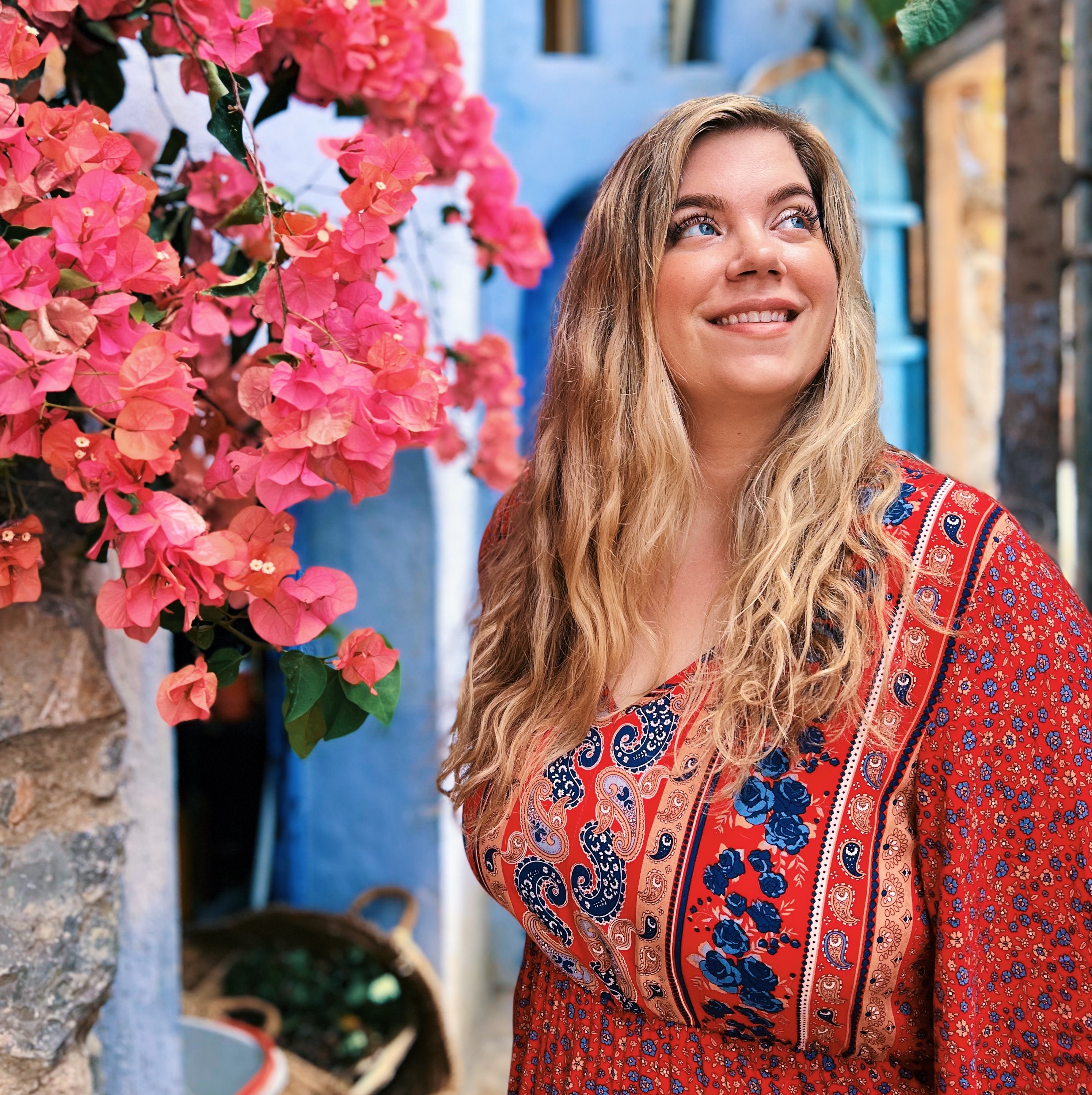 Laura B.
Tour:

Morocco Tour 2022

"Many of my travels have been solo. This was my first time trying a tour group & I was not disappointed! Morocco has been on my list & experiencing it alongside these girls was the best decision. We stayed at the most beautiful accommodations & had incredible photo opportunities. All of our guides were exceptionally knowledgeable & helped us take in Morocco's rich history and culture. This was the most stress-free trip I've ever taken because Caity works tirelessly to make sure you are well-informed & adequately prepared for the trip. The bonds you make with the girls on this trip are forever! We were already planning future adventures with each other at the end. I highly recommend TBA Escapes! They take good care of you!"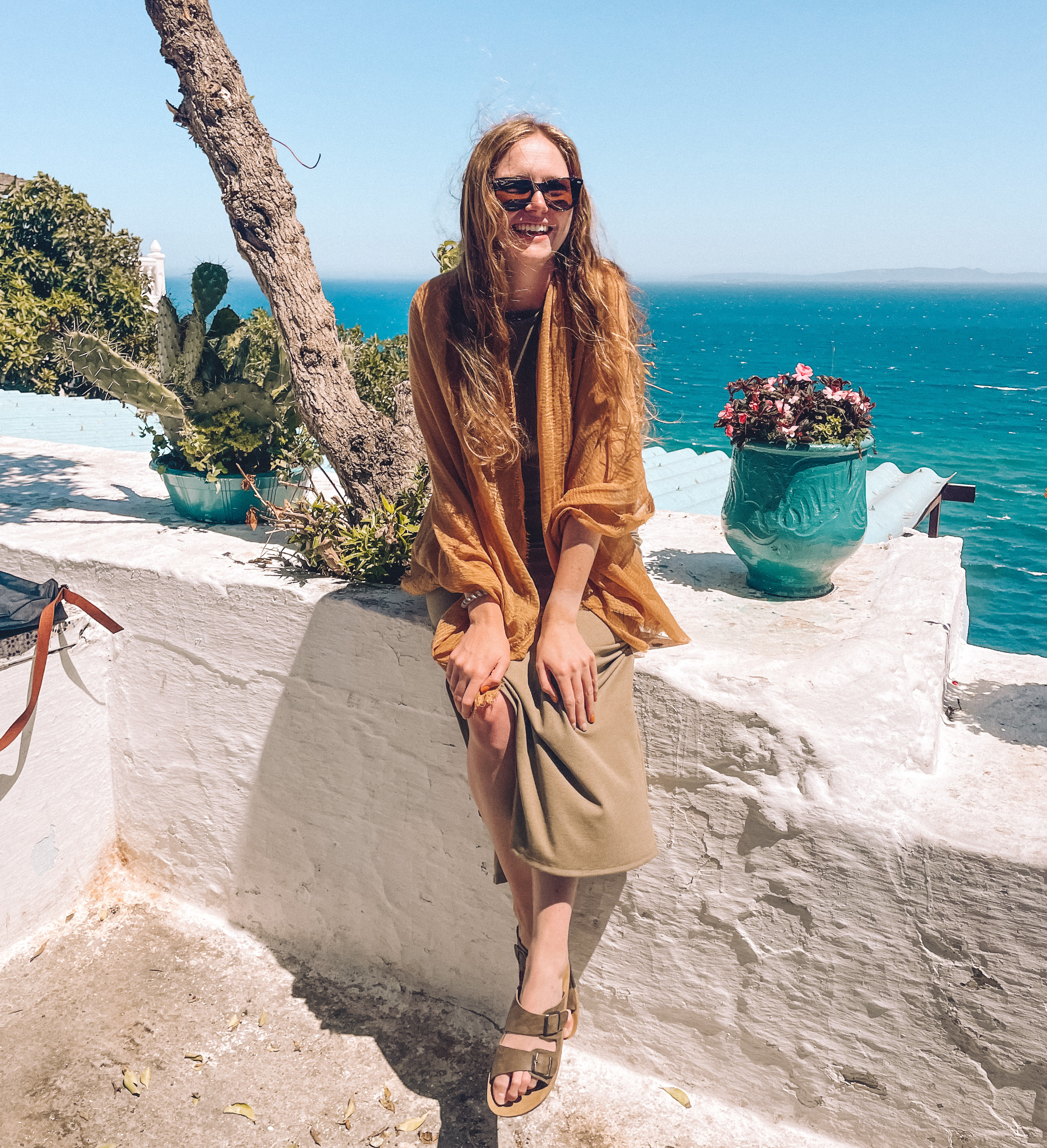 Natalie H.
Tour:

Morocco Tour 2022

"My TBA Escape tour was amazing. It went above and beyond my every expectation. The accommodations were beautiful and had amazing service. Everyone that I met was helpful and respectful. TBA did a wonderful job making sure that my dietary needs were met at every location. This tour did a great job at bringing together like-minded girls to experience an amazing country. It was truly a dream of a trip."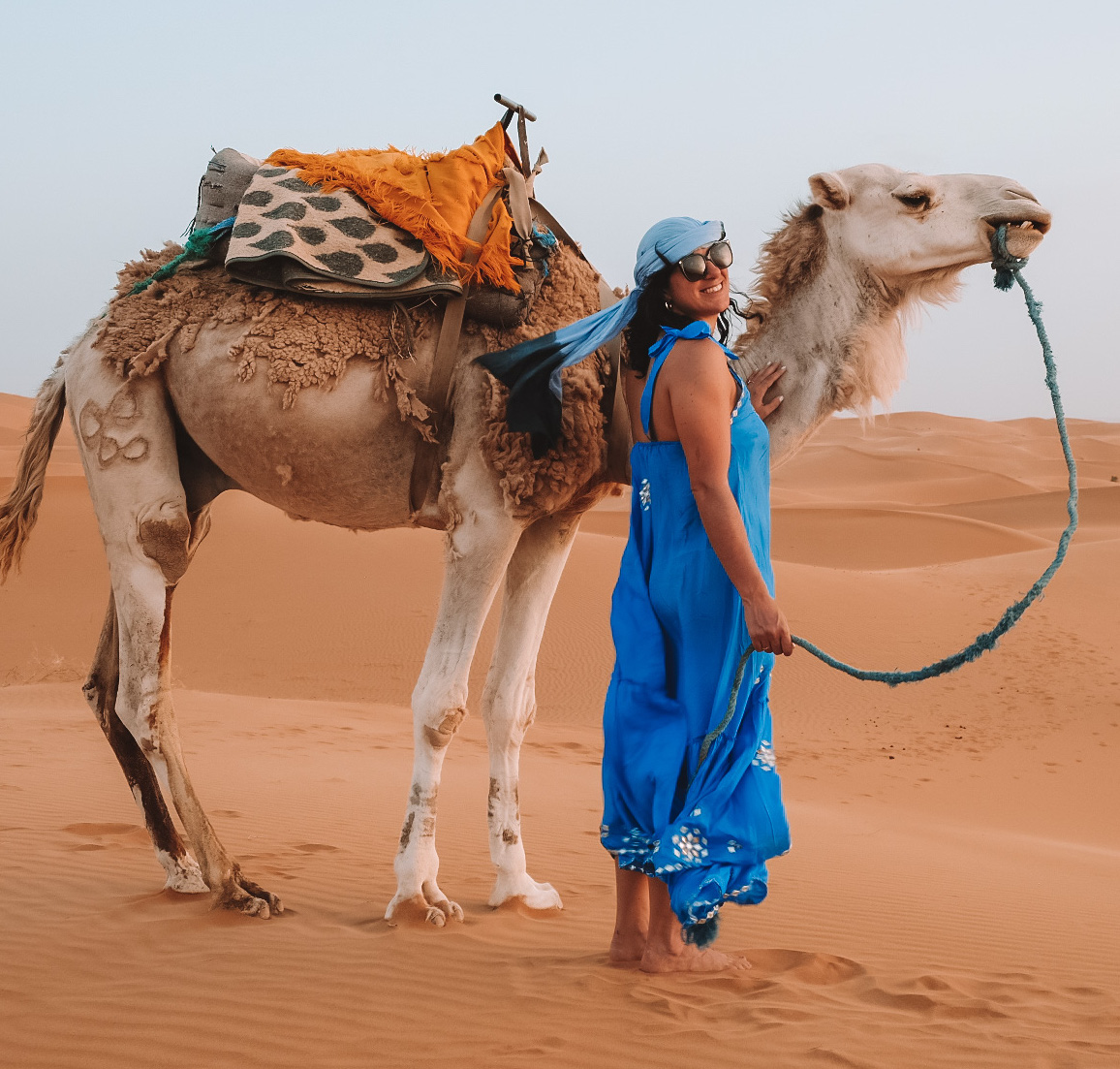 Nikki D.
Tour:

Morocco Tour 2022

"A huge thank you to TBA for such a wonderful, well-organized tour. From incredible accommodations and local immersions to fun activities and knowledgeable guides, this trip to Morocco was a standout trip that I won't soon forget. Our host + guide were incredible at navigating any outside challenges that popped up and handled everything from start to finish with professionalism and fun. I can't wait to take another tour with TBA – thank you for a phenomenal trip!!!"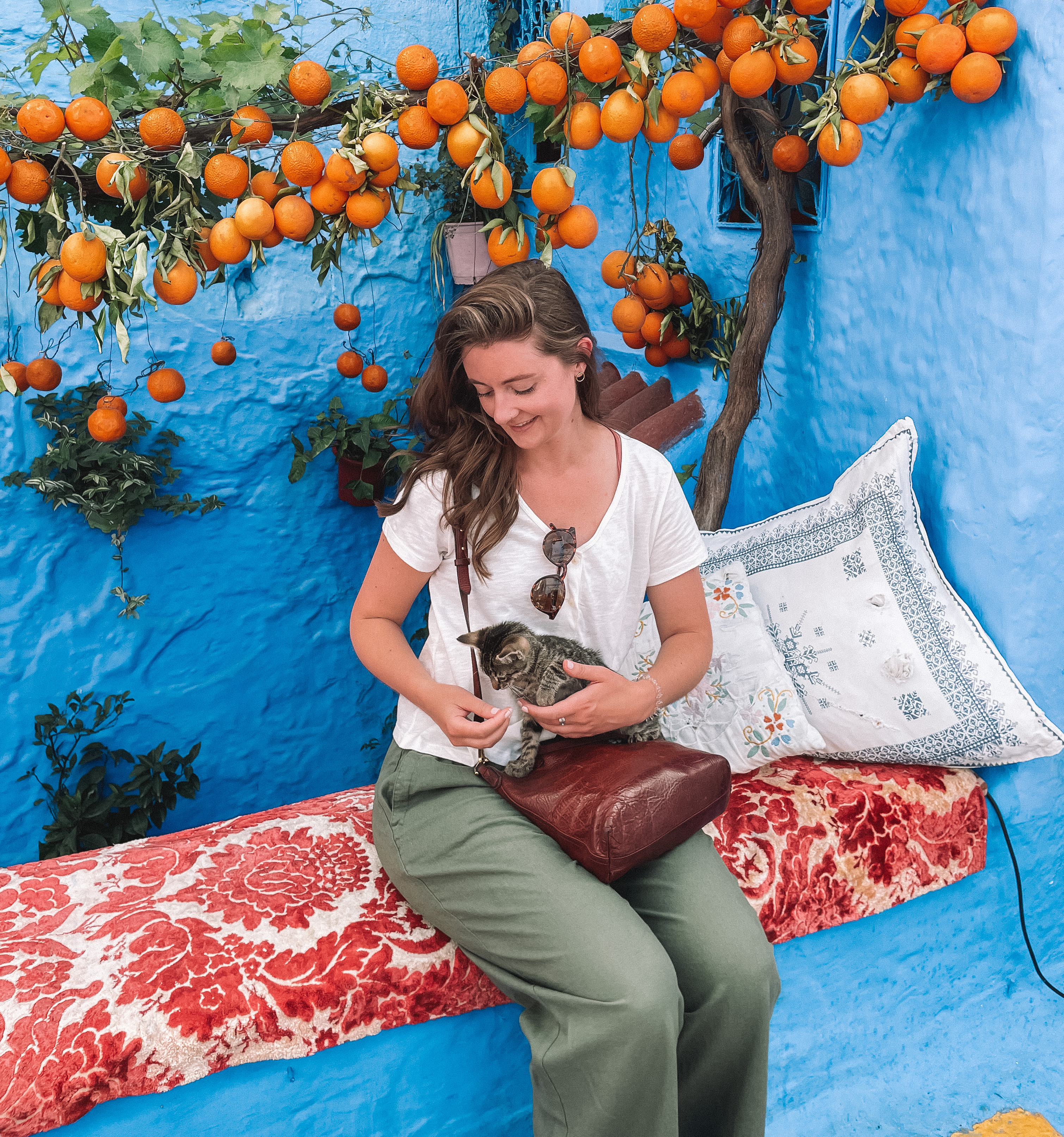 Alison M.
Tour:

Morocco Tour 2022

"I have wanted to go to Morocco for years, but wasn't sure how to make it work by myself. I am so glad I got to go on this TBA Escapes trip to Morocco, because the country is truly magical. From the souks, to the desert, to the winding, narrow streets, I completely fell in love with the country. Our host, Caity, is so warm and welcoming. She makes everyone feel comfortable with her humor and ability to advocate for the girls to have the best time possible. Meeting other women who love to travel as much as I do was inspiring and comforting. I would highly recommend the Morocco TBA tour to any woman who is up for an adventure and a bunch of tagines!"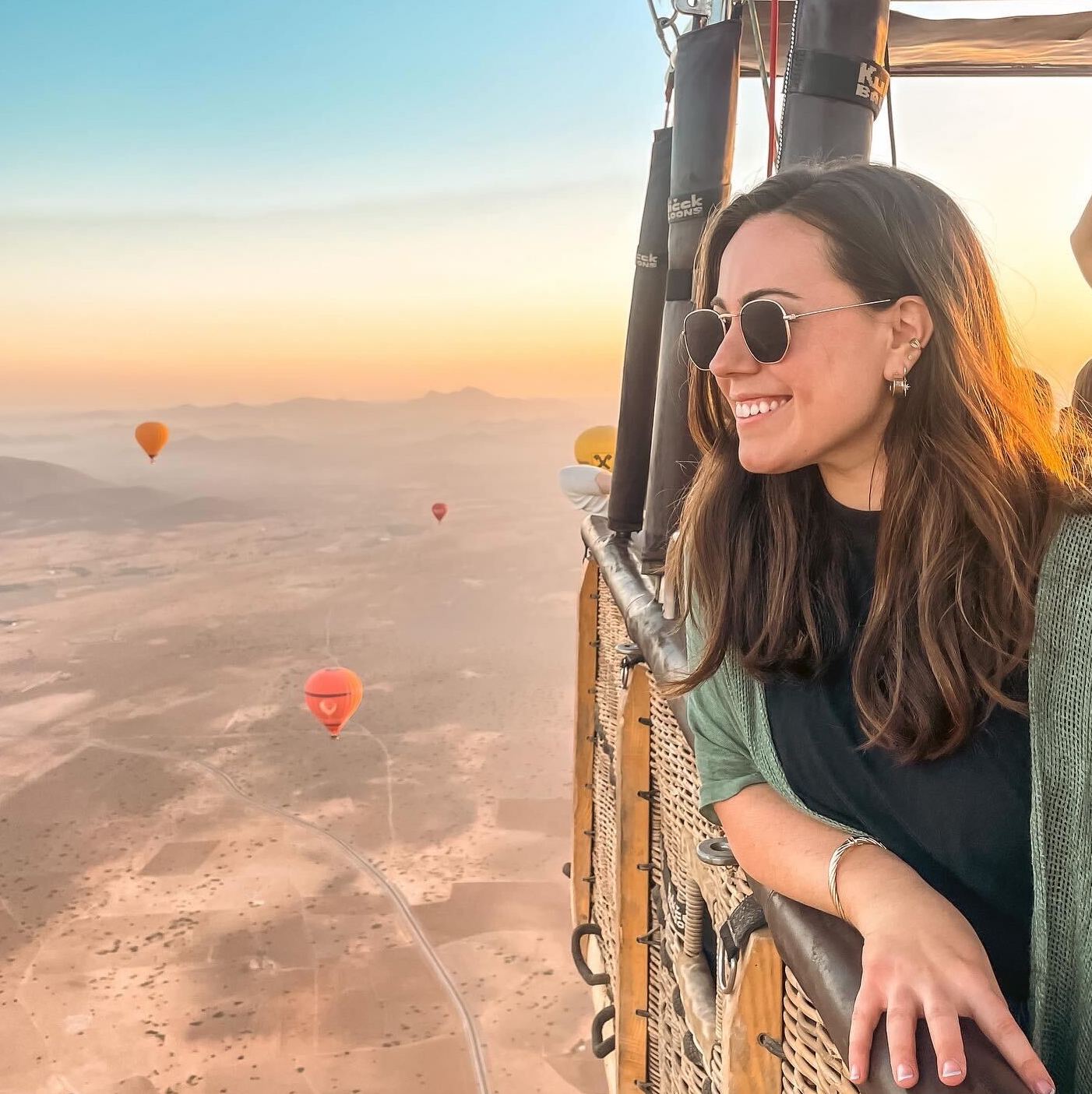 Kayla C.
Tour:

Morocco Tour 2022

"TBA does an incredible job of combining luxury itineraries with community building. Both trips I have gone on have raised the bar for my personal travel and gave me a travel tribe of ladies. From riding camels in the Sahara, a hot air balloon over the atlas mountains, a safari, or a helicopter over Cape Town, TBA trips will never disappoint!"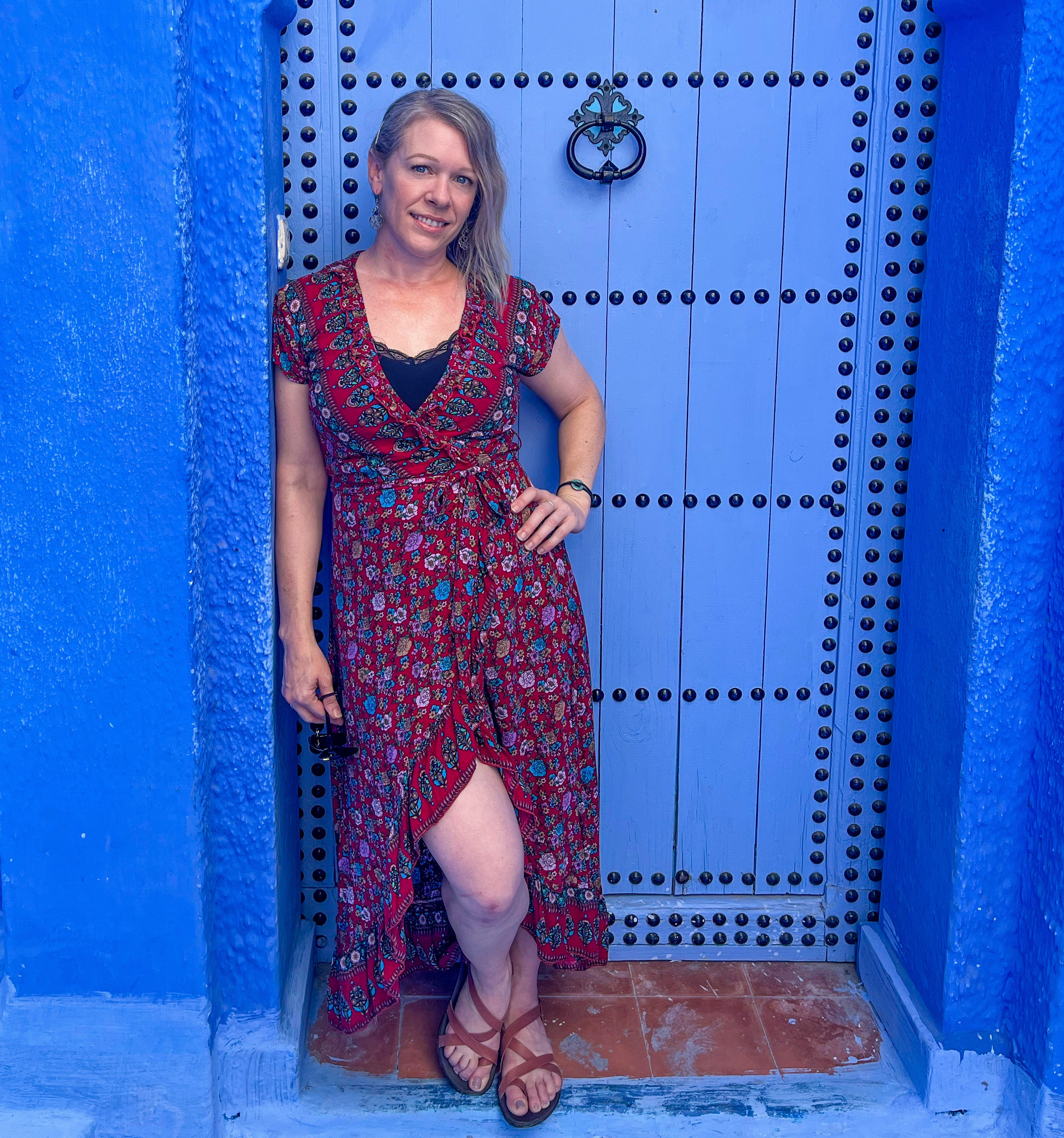 Jennifer U.
Tour:

Morocco Tour 2022

"I usually travel solo, and joining a tour was a first for me, but Caity and friends made it so easy. From before the tour began, when my airline rerouted me to a different city, Caity was there to help, and she never wavered from being the ultimate host. I could never decide where to start in Morocco, but this tour was like a little tapas tasting, allowing me to experience many places, and their unique cultures, and I can't wait to go back to my faves."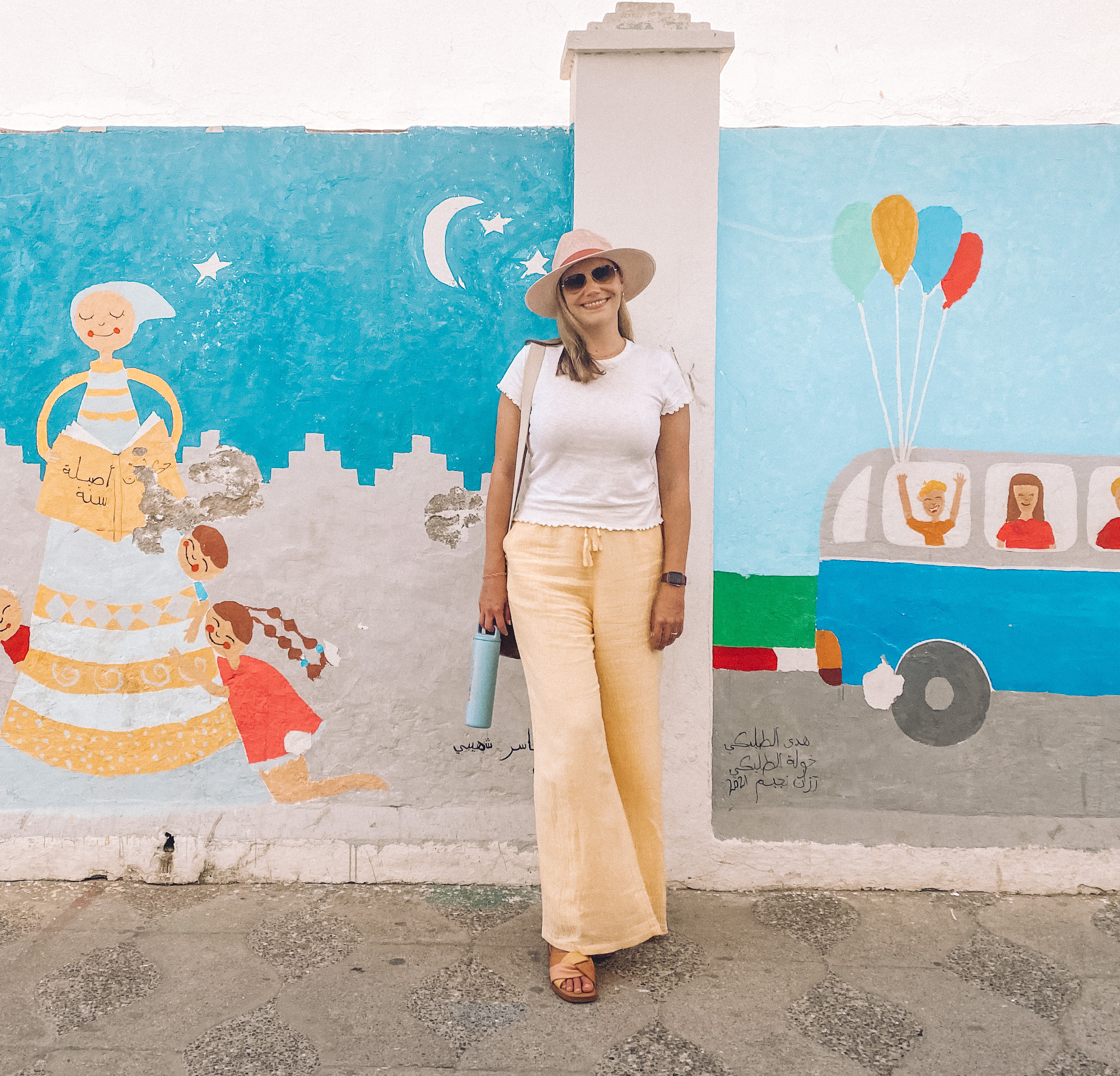 Michelle C.
Tour:

Morocco Tour 2022

"I have always been curious about Morocco and TBA Escapes provided the best possible experience for exploring the country in a safe, fun, and educational way. As this was my second trip with TBA Escapes, I knew I could expect a bespoke travel experience that would minimize stress and maximize living in the moment. This tour delivered on all levels and then some. I will cherish my new friendships and the memories made while on the Morocco tour!"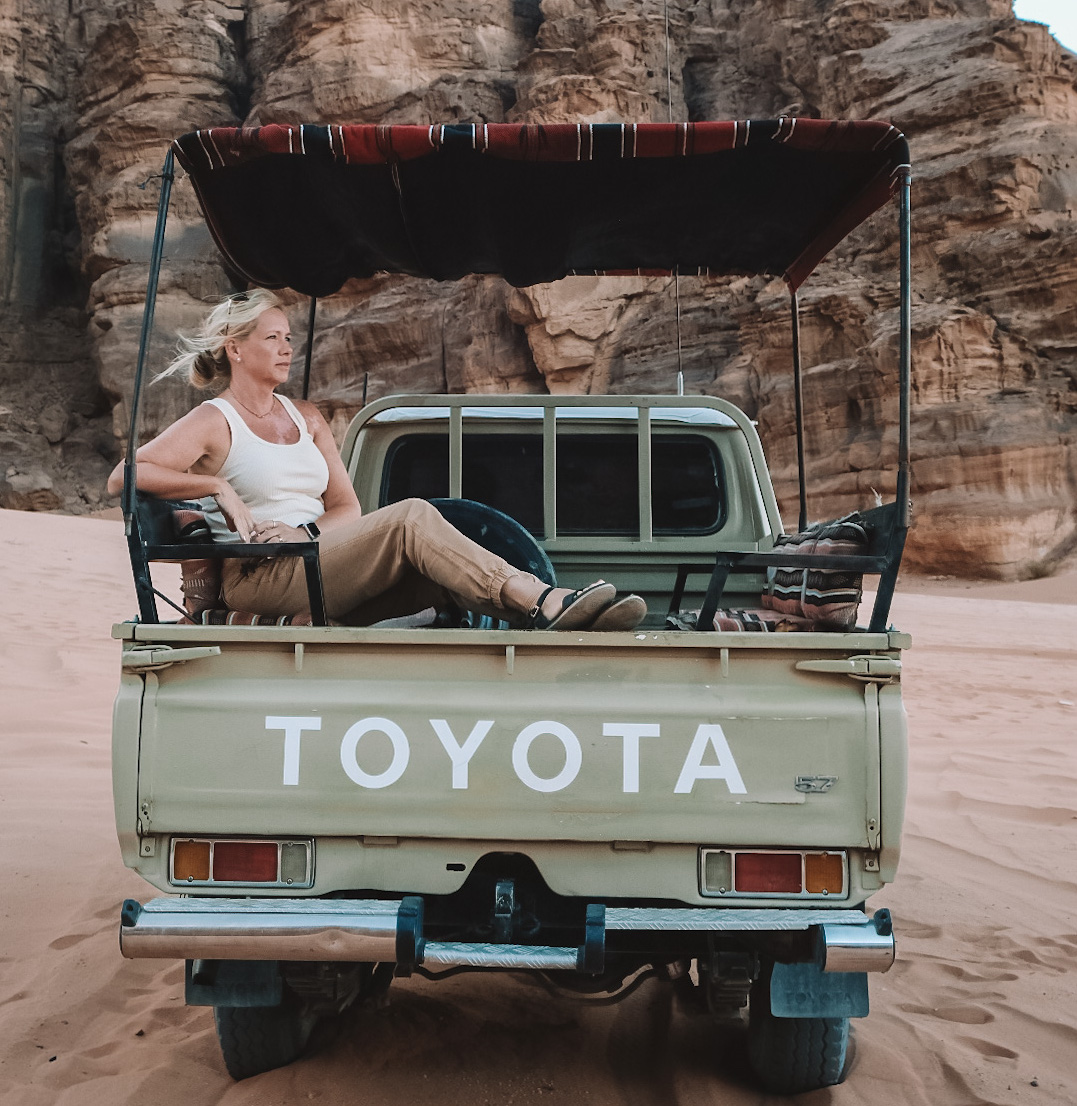 Michelle B.
Tour:

Jordan Tour 2022

"My TBA Escapes tour was absolutely amazing! From planning, packing, and preparing for Jordan TBA Escapes team was top-notch. I honestly never considered Jordan, but after looking over the adventurous itinerary I was sold. It was planned out so well to get an amazing touch of Joran. From Amman and Jerash to Wadi Mujib and floating in the Dead Sea. From Petra and Wadi Rum to snorkeling and diving in the Red Sea. And the amazing food and culture of Jordan! Meeting women who love to travel like I do and making a few lifelong friends. Truly an amazing experience that I would have never done without TBA Escapes! My family even said that they could tell I had the most amazing time by my face in all the pictures I sent to them. Words can't express how fun and adventurous this trip was, you just have to try it for yourself! You won't regret it!"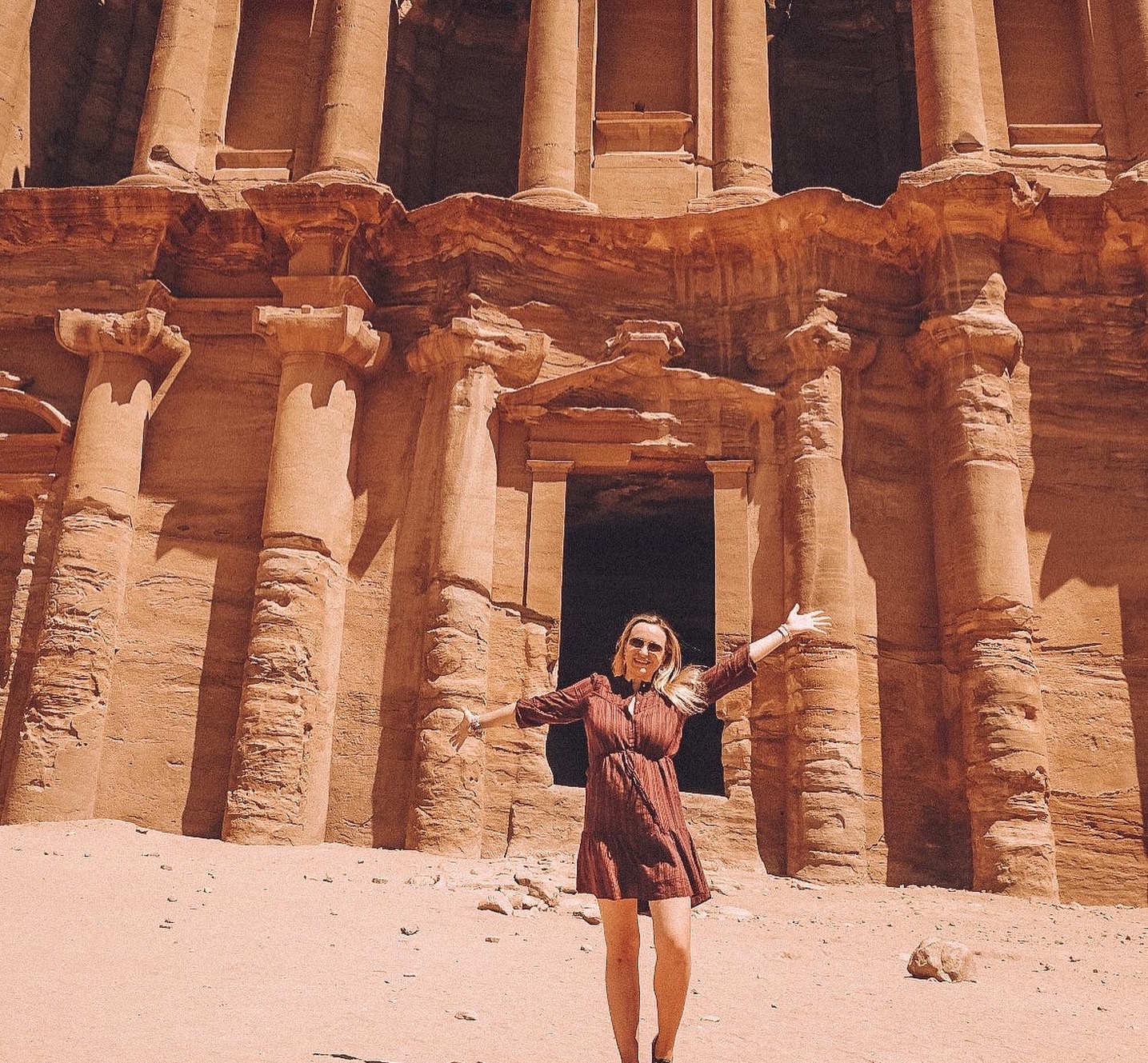 Katy W.
Tour:

Jordan Tour 2022

"I don't have much experience traveling abroad, and TBA Escapes made the process so easy and worry-free, even for a beginner! As soon as I signed up for the trip, I started receiving communications about everything ranging from the itinerary to buying trip insurance, and the staff was super helpful and responsive. Plus, the trip itself was absolutely incredible! Our host Caity and local guides made traveling through a Middle Eastern country so easy, and the accommodations were better than I could have imagined. I loved traveling with a truly amazing group of women and can't wait to sign up for my next TBA Escapes tour."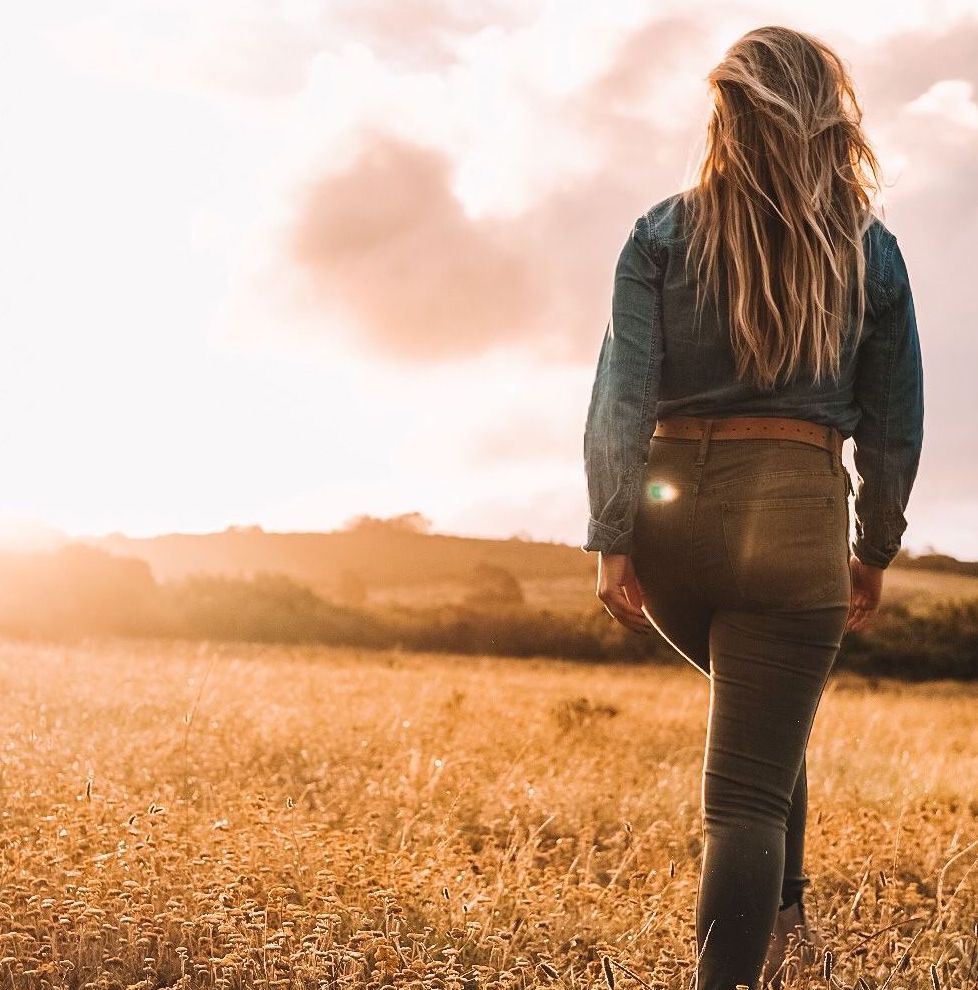 Haley B.
Tour:

South Africa Tour 2021

"This was the trip of a lifetime! From the helicopter ride over Cape Town, to the game drives at Gondwana, & bubbly tasting in the Winelands, every part of this trip was incredible. The itinerary is well planned out to allow for downtime & activities, while making sure you get to see everything Cape Town has to offer. I fostered amazing friendships with all the women on the trip, including our two hosts Caity & Nat! This was by far the most amazing experience I have ever had traveling. If you are considering signing up, do it!"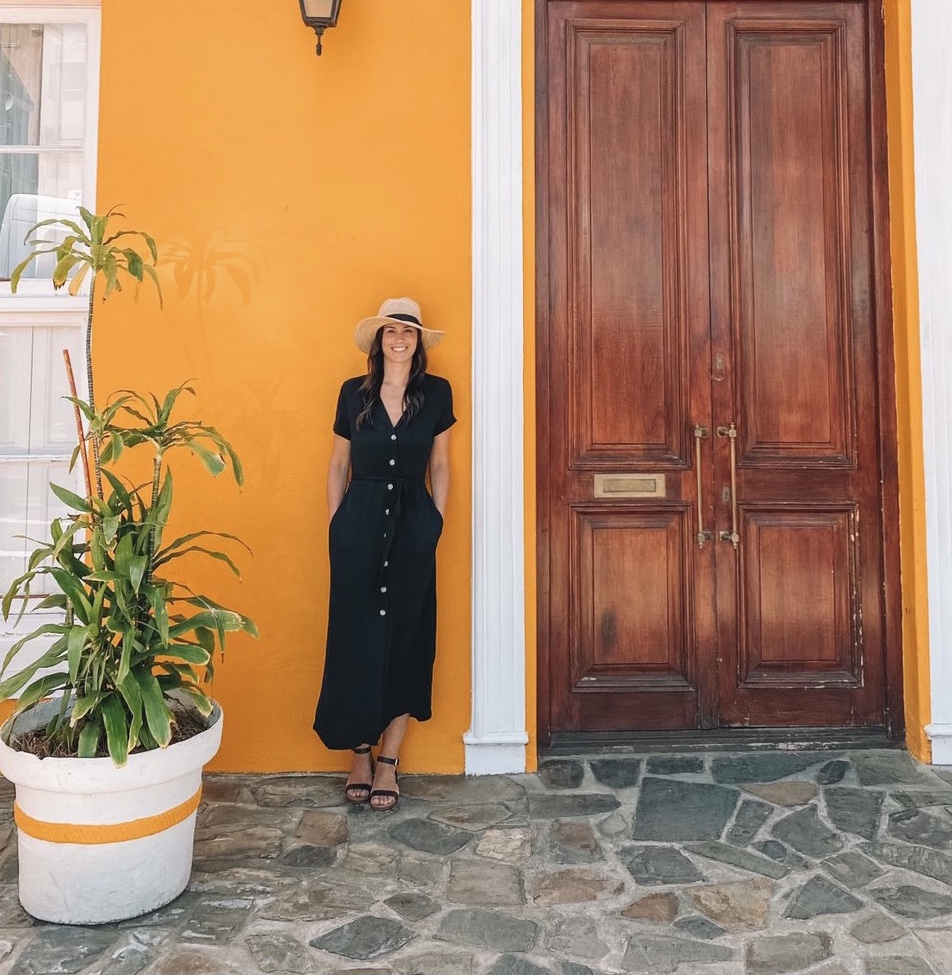 Lauren W.
Tour:

South Africa Tour 2021

"I've traveled to quite a few places in my life but nowhere compares to what I just experienced in South Africa with TBA Escapes. The itinerary, the girls, the weather, the food & drinks – it was all perfect and completely exceeded my expectations! I 10/10 recommend this tour and would hands down sign up for another one! Oh wait… I already did!

THANK YOU from the bottom of my heart. I had the time of my life and am so grateful for all the amazing memories and new friendships!"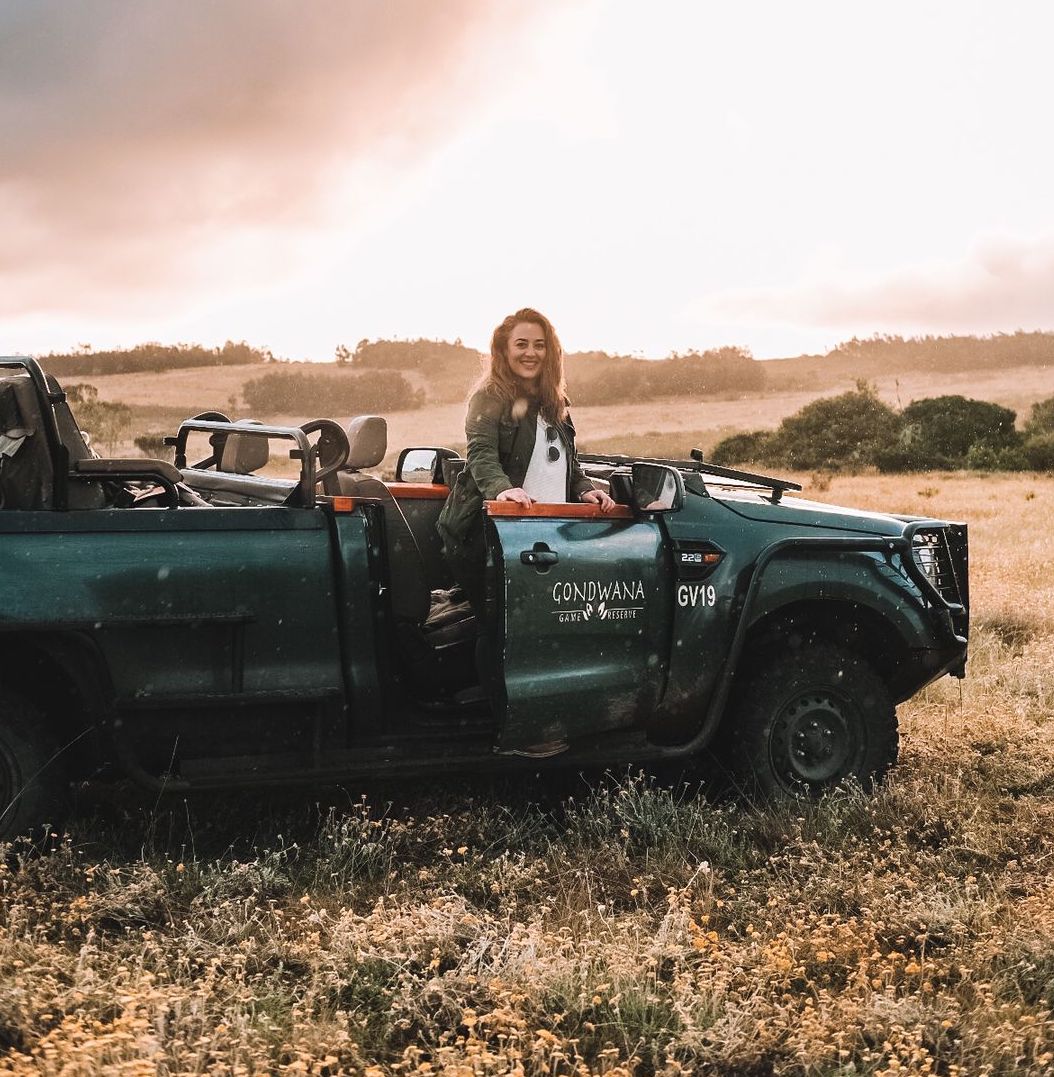 Nicki P.
Tour:

South Africa Tour 2021

"What a fantastic experience with TBA Escapes! Having never traveled to the continent before or been on a solo tour, I had no expectations and went in with an open mind. TBA Escapes set the bar quite high and it's one that I will use to measure every tour I go on. The diverse itinerary captured the essence of South Africa and I left with lasting memories, new friendships, and a bit of a crush on Cape Town. Every aspect of the tour – from the transfers, to the luxe accommodations, to the meals – were so well planned and had such a personal touch. I would recommend this tour to anyone and would happily go on another tour with TBA Escapes in a heartbeat!"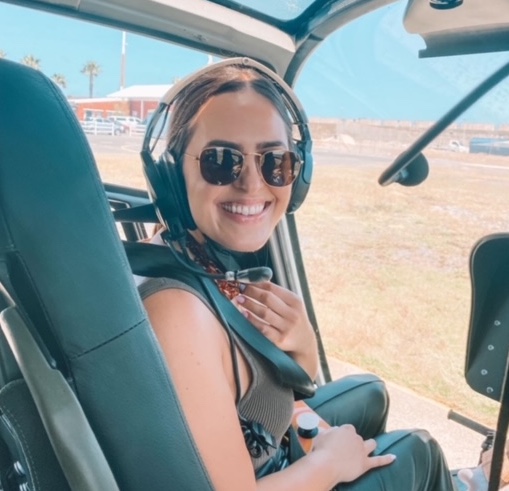 Alexandra W.
Tour:

South Africa Tour 2021

"This experience exceeded all expectations. Admittedly I was nervous to travel with a group of women after the isolation of covid (I also live alone). I usually travel solo, how I found the blonde abroad in the first place. This trip was a great balance of structured activities and free time. We got to experience SO MUCH each day. If I planned on my own I would have never been able to curate an itinerary like this. As someone with dietary restrictions, this is usually a pain point with traveling. They took out all the guesswork/communication struggle. I ate like a queen and didn't have any bad food experiences. Very grateful I went on this trip and walked away with new friends."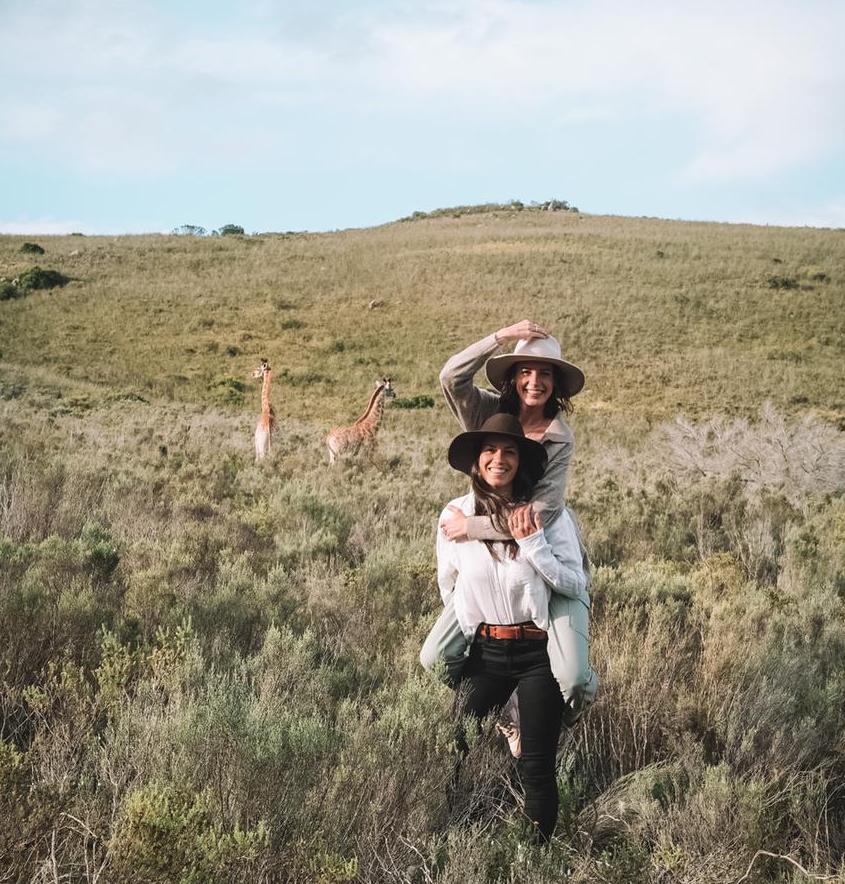 Shelby S.
Tour:

South Africa Tour 2021

"My first trip to South Africa with TBA Escapes went above and beyond anything I could've ever imagined! The tour was so well thought out from activities to meals and even pairing our roomies. Our guides Caity and Nat were absolutely wonderful humans who made our experience that much better. It can be intimidating to travel somewhere entirely new with a group of strangers but we instantly connected and felt like best friends! This trip was truly a life-changing experience for me and gave me amazing new friendships I will always cherish. I can't wait to do another tour!"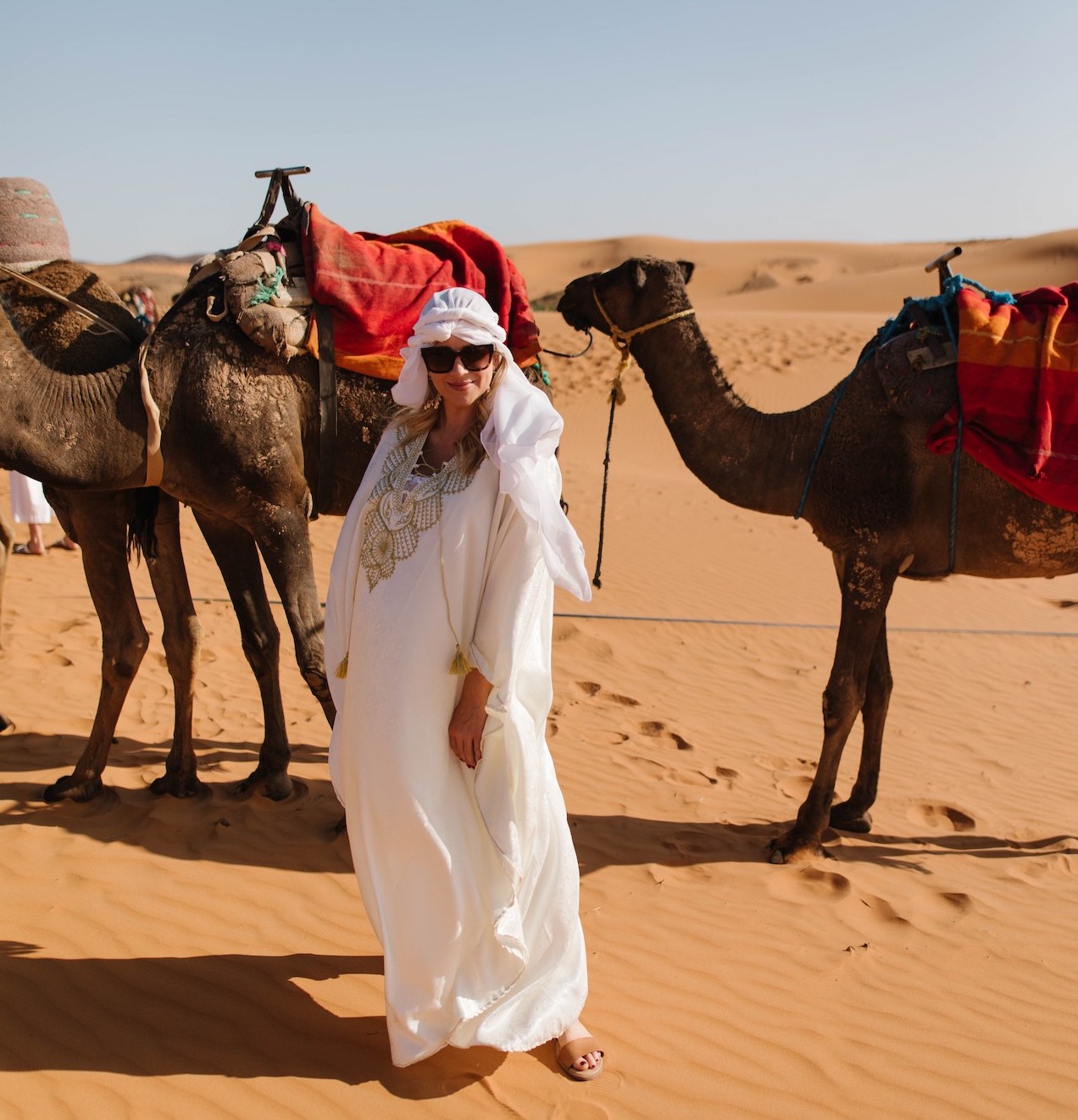 Maggie B.
Tour:

Morocco Tour 2019

"The TBA Escapes Ultimate Morocco Adventure truly exceeded my expectations! From the pre-trip communication to the last day of the excursion, everything was seamless and fun. Caity Shearer was so organized, calm and patient, and is who made this trip memorable for me. I had the pleasure of spending time with 12 other amazing women from all different cities and backgrounds. We bonded immediately over our love of traveling and had the best 14 days together exploring Morocco. Thank you TBA Escapes for the trip of a lifetime!!"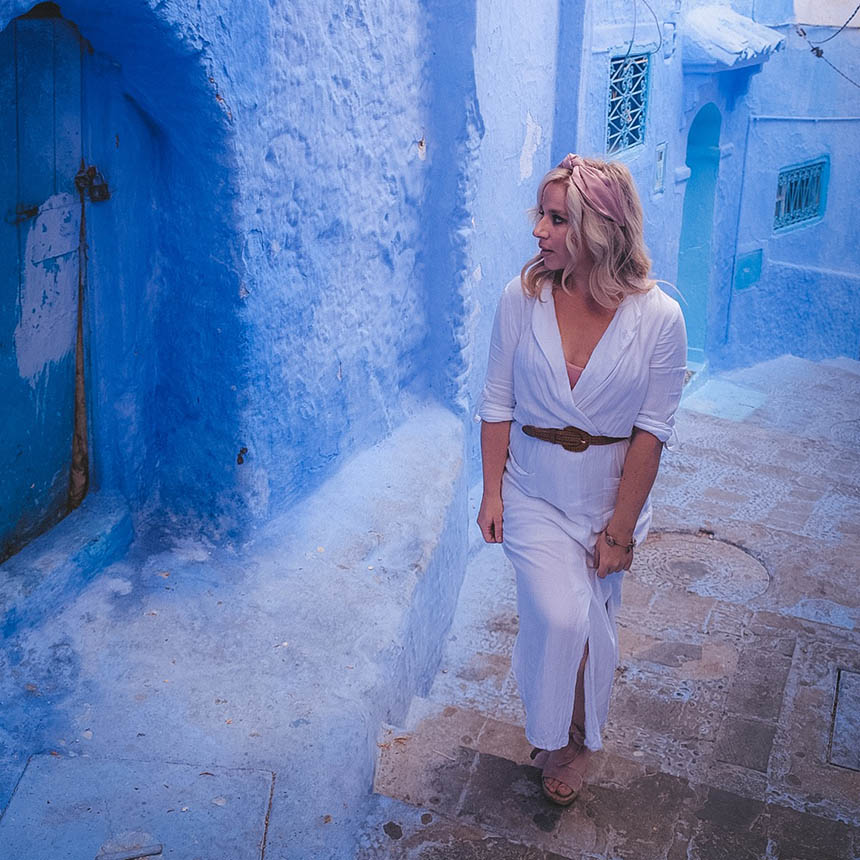 Caitlin F.
Tour:

Morocco Tour 2019

"I've been on two TBA Escapes tours and both have been exceptional. The Morocco trip was a dream come true. I've been dying to visit Morocco for years, but it always felt so intimidating…I didn't know where to start. When TBA Escapes announced their Morocco tour, I knew I couldn't miss it. I'm so glad I didn't. It was one of the best trips I have ever had. Every part on the tour was so intentional and mindful. The food was delicious, the accommodations were divine, and every stop felt special and magical. Caity, our guide, was incredible at leading us, but also making a connection with every single woman on the tour. Her light and positivity were contagious, and she made sure every one of us were taken care of. I cannot recommend this tour enough. Seeing the Sahara was beyond anything I could ever imagine, and seeing it with such an incredible group of women on such a well-planned adventure was the icing on the cake!"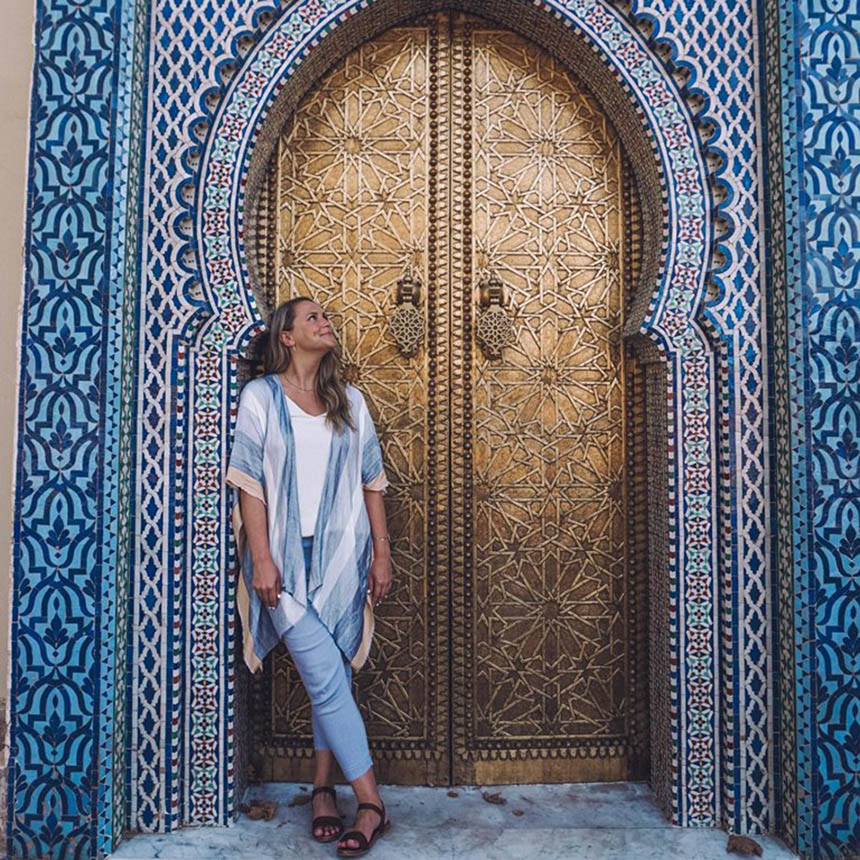 Abby R.
Tour:

Morocco Tour 2019

"TBA Escapes planned the perfect trip to Morocco! All transfers, accommodations, meals, and activities were expertly planned and executed and allowed us the opportunity to see so much of Morocco in two weeks. From the beautiful blue walls of Chefchaouen to the winding alleys and souks of Marrakech, we experienced it all! The excursion to the Sahara was a once-in-a-lifetime experience I will never forget. I could not recommend this, or any other TBA Escapes tour, more! I met such amazing women who share my passion for travel. Do not hesitate to join a TBA Escapes trip if you have the opportunity. I can't wait for the next one!"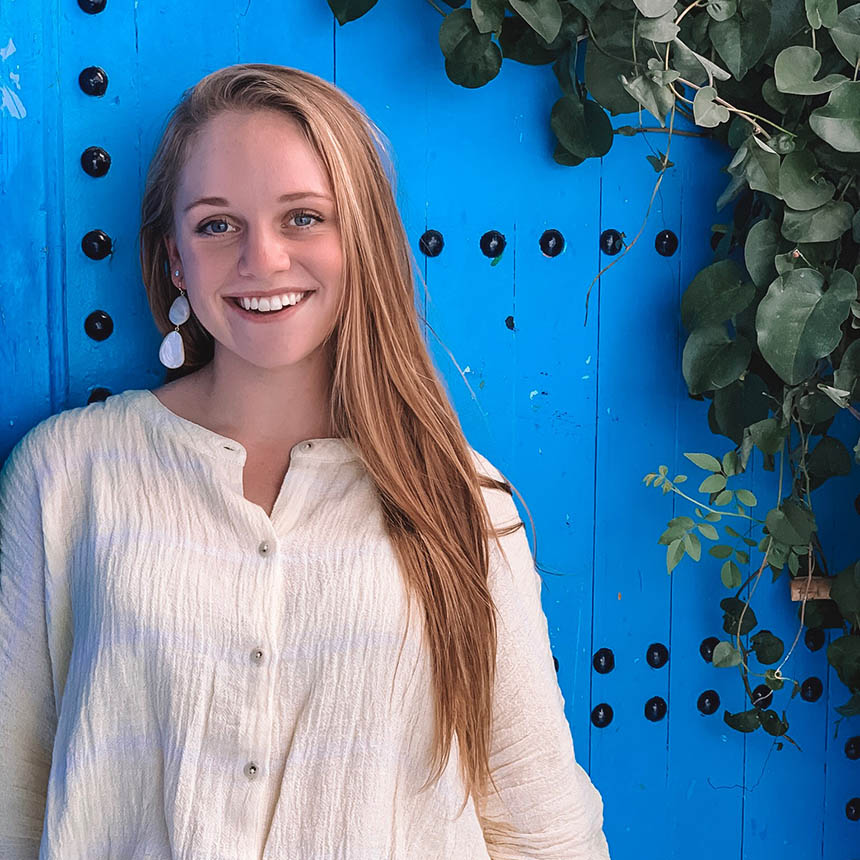 Victoria T.
Tour:

Morocco Tour 2019

"My tour with TBA Escapes was absolutely out of this world! The accommodations were stunning and the food was delicious; we were literally treated like royalty! Going into the tour I was a little nervous about the safety of the location, but our guides made sure that our safety was of the utmost importance, and I never felt uncomfortable at all during our trip. Traveling with a group of like-minded women was one of the highlights for me! Everyone was so incredibly nice, supportive, and adventurous. Morocco was truly a DREAM, and it was all made possible by TBA Escapes!"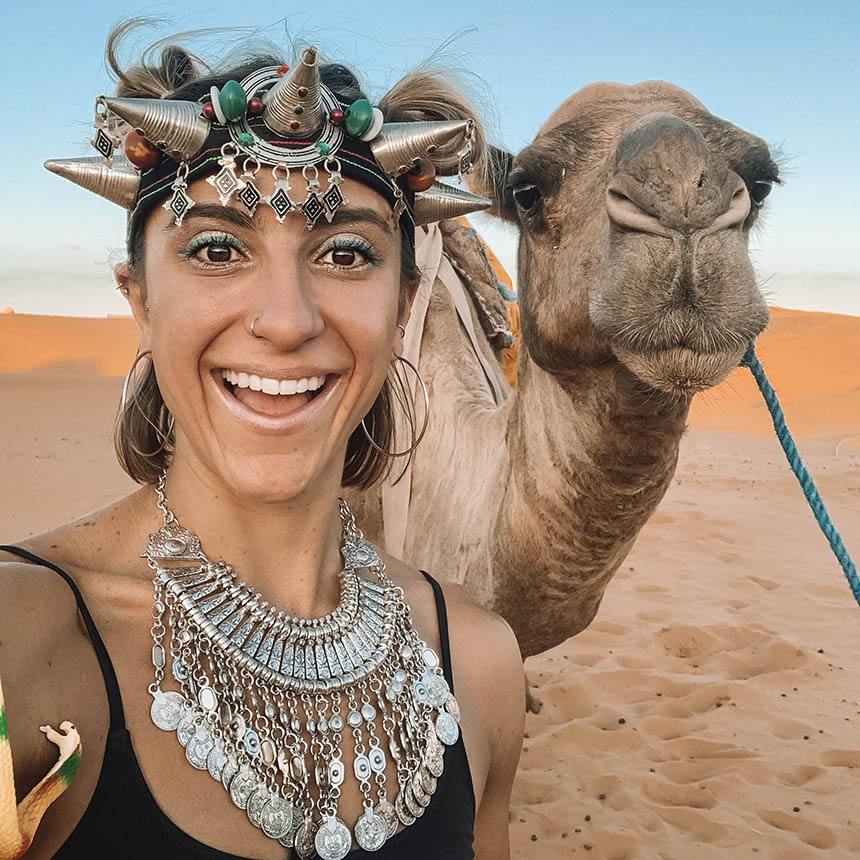 Tara L.
Tour:

Morocco Tour 2019

"I have never given someone else the voice of my vacation. I like to do things my way in my time, so giving that to someone else was overwhelming. But then there was a sweet young lady named Caity waiting for my arrival at the airport. The moment I met her, everything was arranged for me. Everything from dietary restrictions to sightseeing, my voice was heard. I would have never gone to Morocco myself, so this was the perfect chance to see a place with an incredible group of people."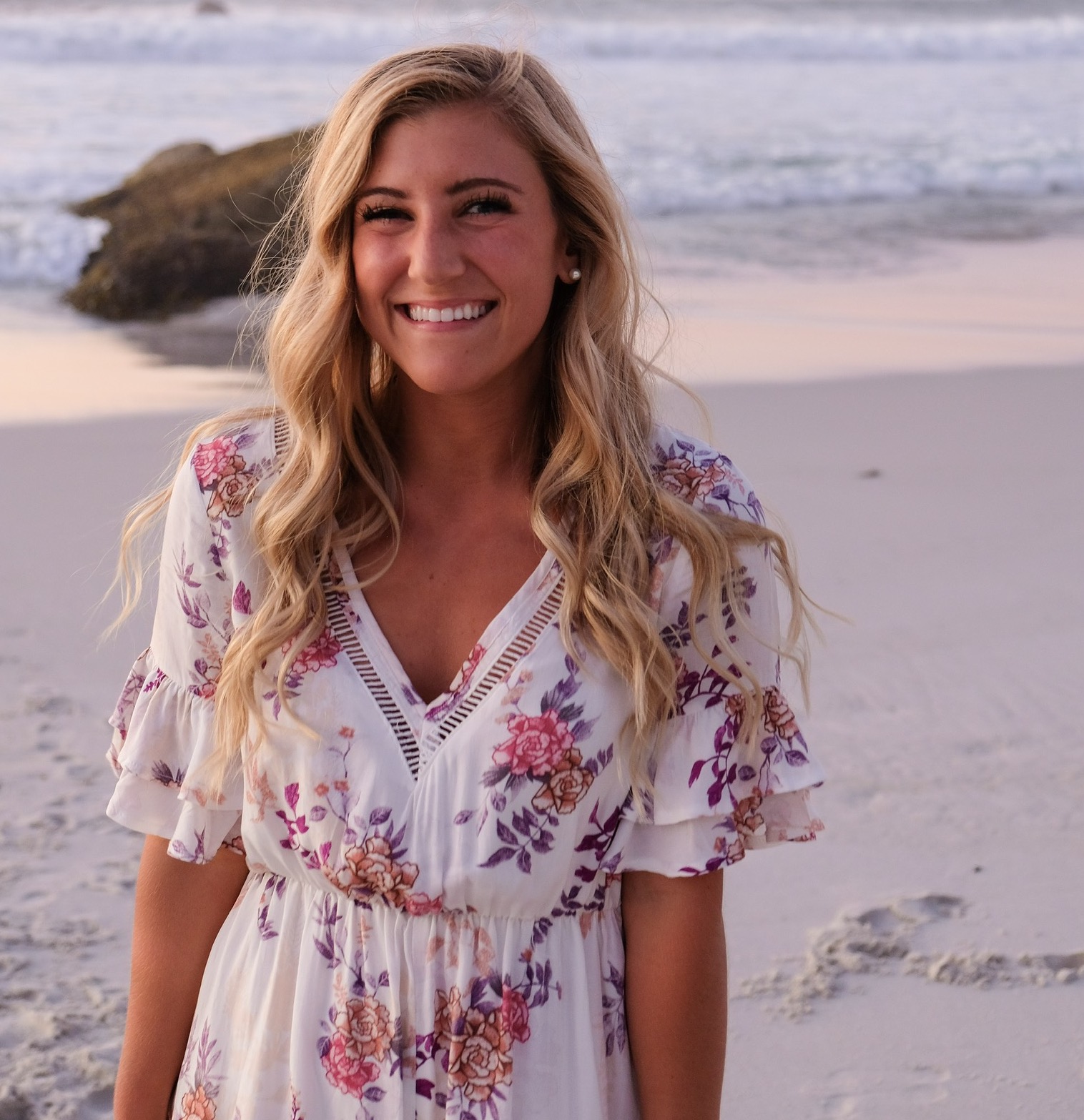 Kelsi H.
Tour:

Jordan Tour 2019

"I am so incredibly pleased and impressed with TBA Escapes Tours! It truly is an amazing, luxurious experience- from an itinerary with all of the must-do's of the country, to meeting lifelong friends with the same drive for adventure. I would recommend TBA Escapes to anyone in a heartbeat!"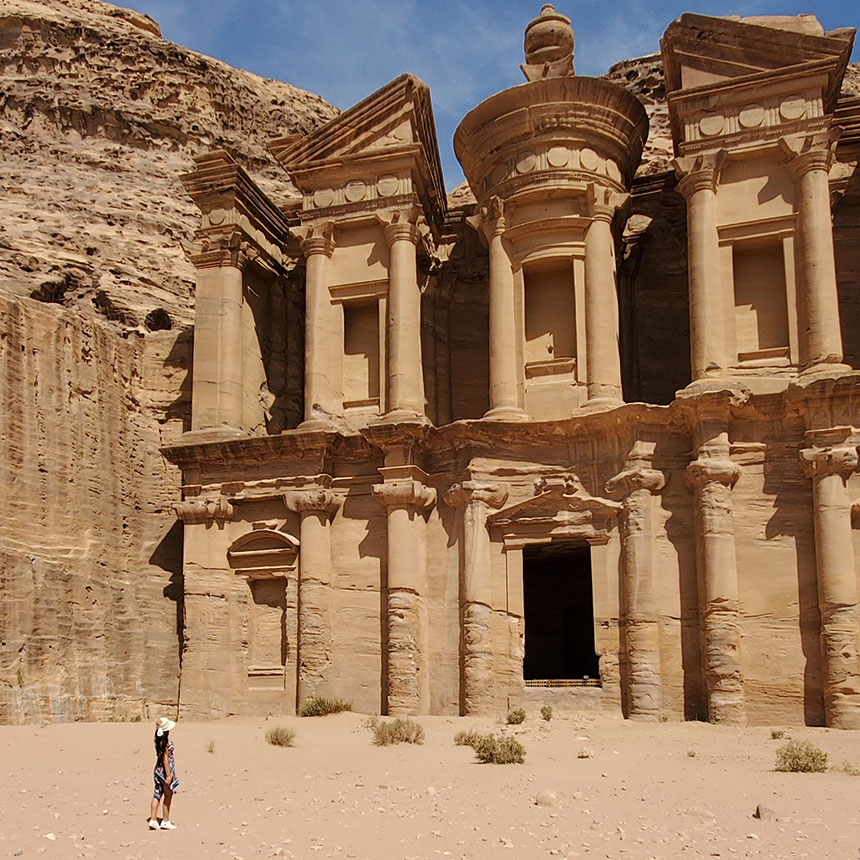 Raquel T.
Tour:

Jordan Tour 2019

"Epic trip of a lifetime! Thank you TBA Escapes for helping me fulfill my #1 Bucket List item, visiting Petra, Jordan. No words can even begin to describe how amazing this trip was…it exceeded all of my expectations! When I think back to the week spent with 15 amazing women exploring all corners of the beautiful country of Jordan, a permanent smile on my face forms, and goosebumps begin to emerge. I can't even begin to pick my favorite adventure…exploring Wadi Mujib, Jeeping throughout Wadi Rum, floating in the Dead Sea, hiking all over Petra, scuba diving the Red Sea…it all was incredible! Thank you to everyone who made this an epic journey I will forever cherish. Can't wait for the next adventure!"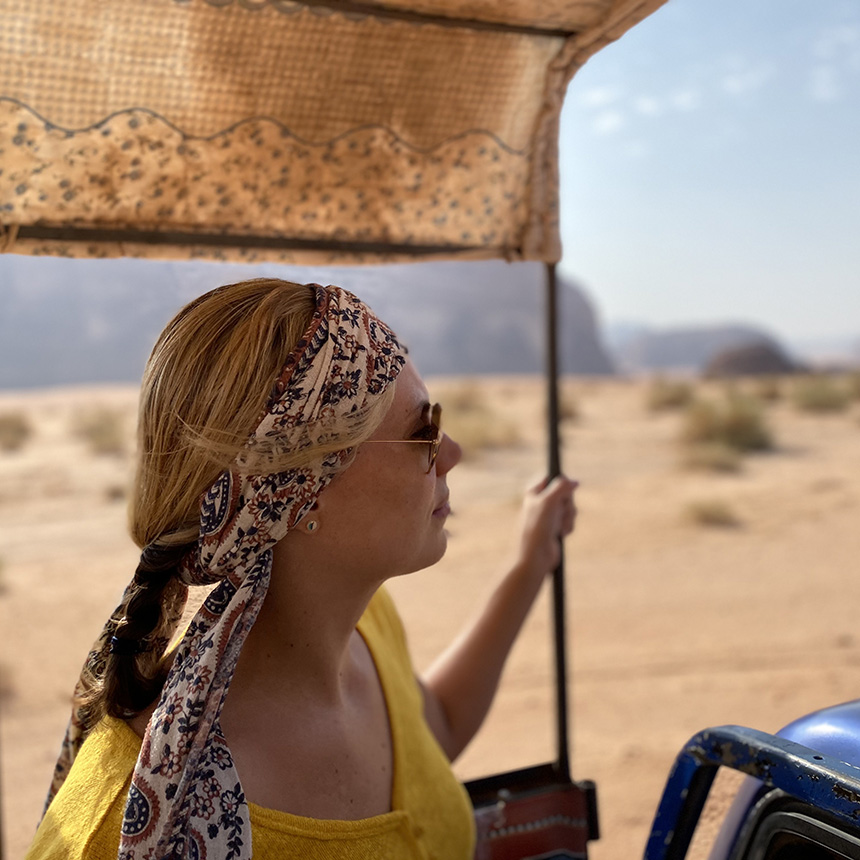 Michelle C.
Tour:

Jordan Tour 2019

"I had high hopes for my trip to Jordan with TBA Escapes, and I can honestly say the experience far exceeded my expectations. Every last detail, from arrival to departure, was arranged thoughtfully. I saw things I only dreamed about, like the Dead Sea, Petra, and Wadi Rum, and made friendships with incredible women. Our guides were absolutely lovely and made the trip that much better. Jordan was a perfect introduction to traveling in the Middle East, and I'm looking forward to booking another tour with TBA Escapes in the future!"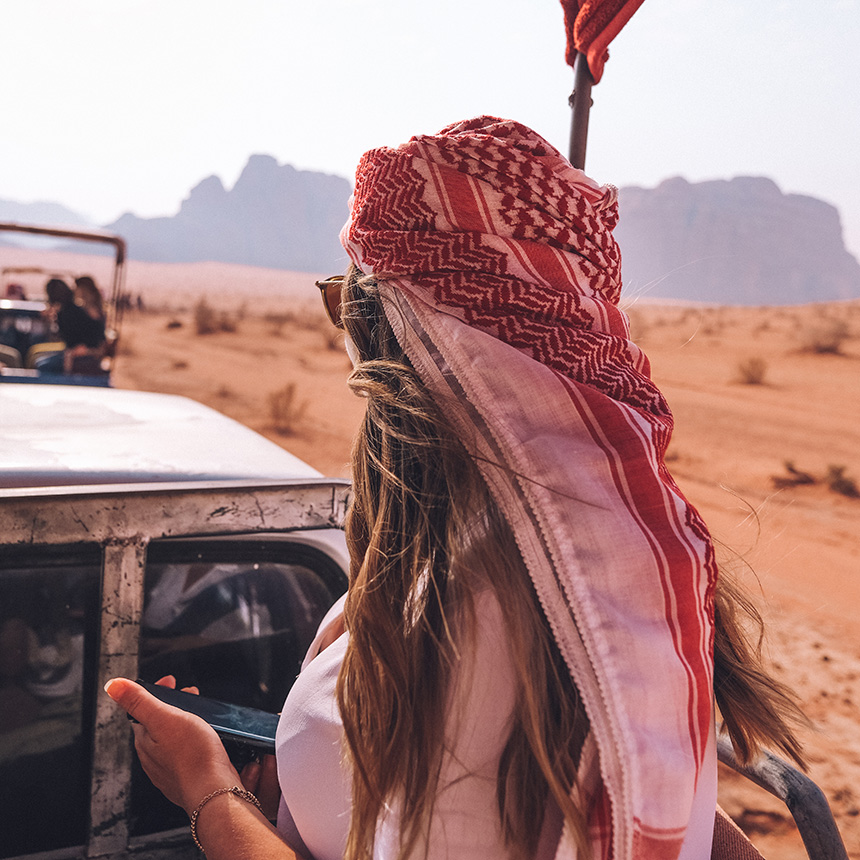 Persa K.
Tour:

Jordan Tour 2019

"I've been wanting to try a TBA tour for years. When Jordan was posted, I had to jump on the opportunity. The fact that Kiersten was also part of the tour, made it that must more special. I left with the biggest smile on my face. Everything we saw and did was outstanding. The hosts took care of all the details (even checking us in and out of hotels!) and it was nice to not have to worry about anything. I had such a great time and I will be forever recommending it to others!"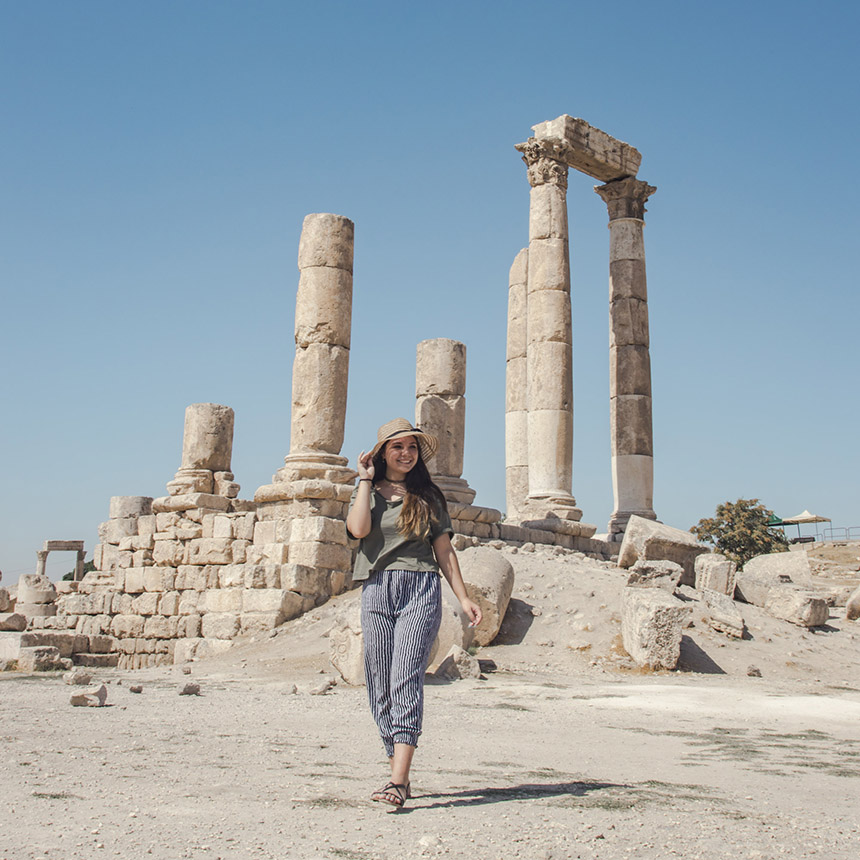 Arianna B.
Tour:

Jordan Tour 2019

"This tour to Jordan with TBA Escapes was truly a unique, luxury experience. The food, the views, the hosts; everything was beyond my highest expectations. This is not just package tourism. It's the perfect mix of sightseeing with a local touch. I never imagined myself traveling in the Middle East, but thanks to TBA Escapes my dreams became an amazing reality!"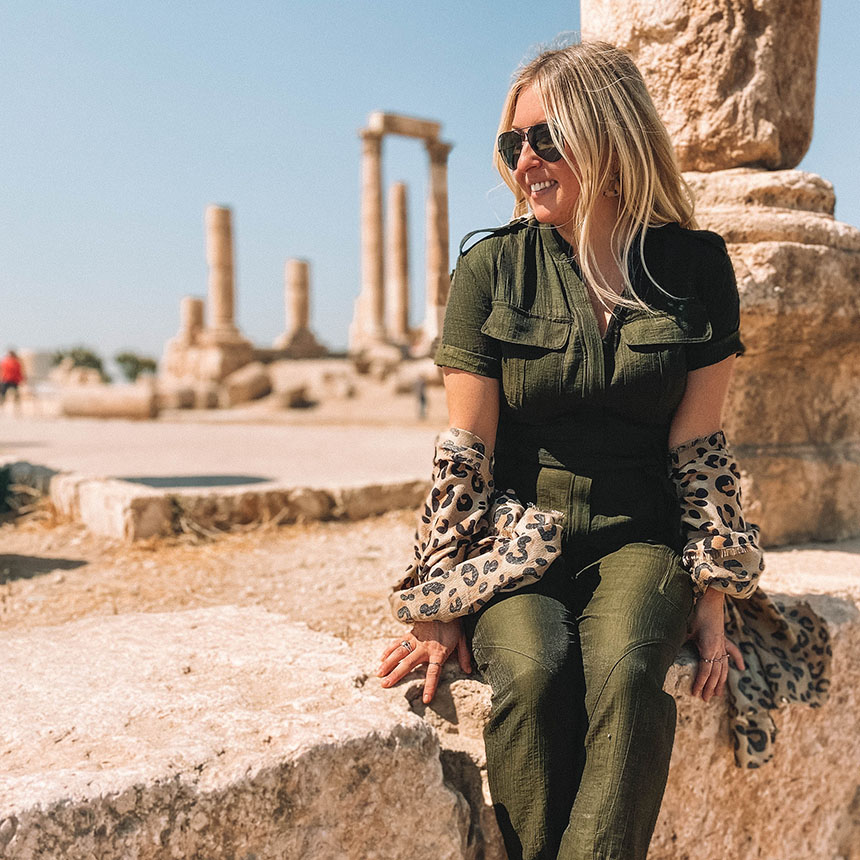 Kylee N.
Tour:

Jordan Tour 2019

"I've never been on a group tour before (usually I like to travel solo!), so was a bit anxious about joining a group. However, this experience was incredible. I'm so happy I went, the TBA Escapes team continuously went out of their way to make sure everyone was comfortable and taken care of. I walked away from the tour with new experiences that I probably wouldn't have experienced on my own. I'm so grateful for TBA Escapes and the confidence it gave to me."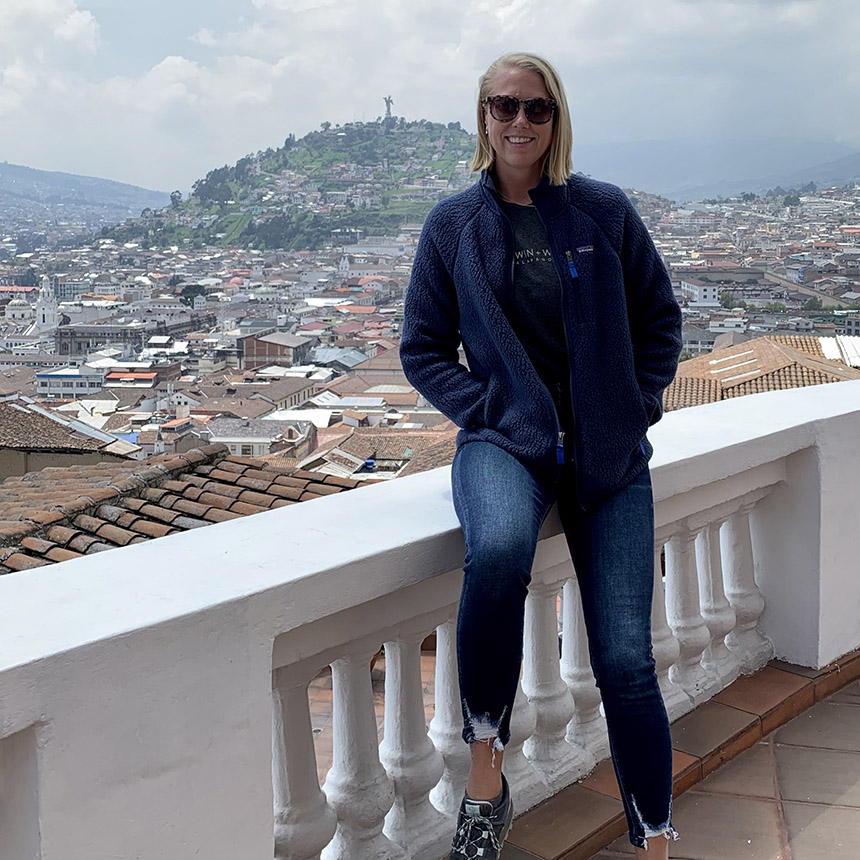 Lyndsy H.
Tour:

Galapagos Tour 2019

"TBA Escapes took me on an incredible adventure to Ecuador and the Galápagos! This was my first experience with any sort of tour-based trip and it definitely set the bar pretty high! The communication leading up to and during the tour was exceptional. Every detail was thought out and even though we had a group of 18 girls, I felt like I had individual attention when it came to coordinating my flights and hotel arrangements, as I arrived and stayed longer in Ecuador. The group of women was inspiring and positive adventurous travel companions, who made the experience that much better! I will definitely be booking another trip with TBA Escapes in the future!"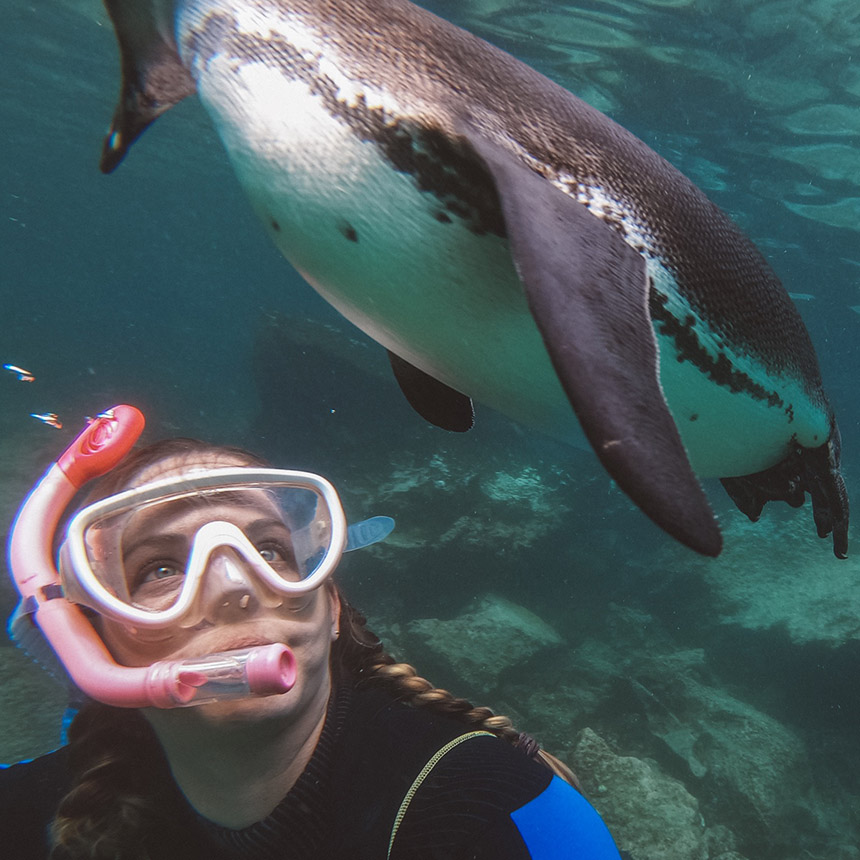 Christina M.
Tour:

Galapagos Tour 2019

"The TBA Escapes Tour to the Galápagos was an experience I will never forget. The Galápagos never really crossed my mind as a typical travel destination for me. The Blonde Abroad inspired me to visit this pristine location and I could not be more thankful that I was able to travel here with TBA Escapes. If I had not traveled to the Galápagos with TBA Escapes, I don't think that I would have the same appreciation for my time there. Being with a group of women who also have the same appreciation for travel and new experiences made it that much more special. TBA Escapes' attention to detail when planning and organizing this trip was much appreciated. I can honestly say that I will be telling all my female friends to take a trip with TBA Escapes if they ever get the opportunity to. I can't wait to see what new destinations are added to TBA Escapes in the future and I am already itching to go on another adventure!"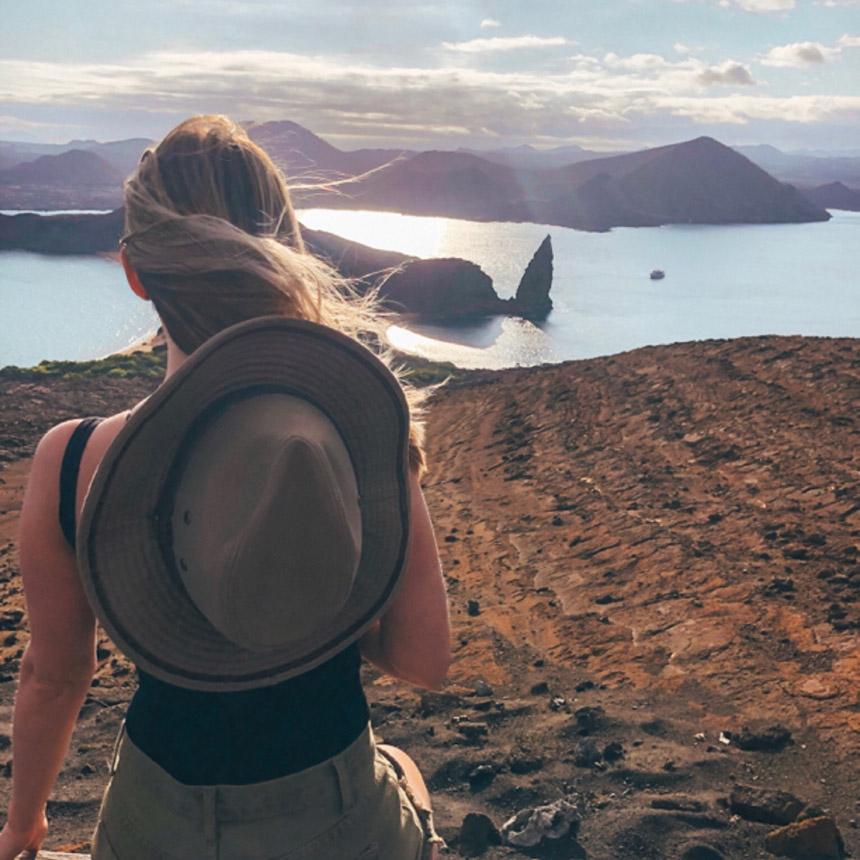 Katelyn P.
Tour:

Galapagos Tour 2019

"The Galápagos Islands are a once-in-a-lifetime experience. This was a personal bucket list item I can cross. The TBA escapes tour was very well executed from start to finish. Our naturalist guides were highly trained and knowledgeable on all things Galápagos. Tba did an amazing job selecting the boat, guides, and accommodations for this trip. Having the opportunity to travel with a diverse group of women was empowering and enriching. The trip provided a safe haven to explore new ground and cultivate new memories. I'm looking forward to my future trips within TBA escapes."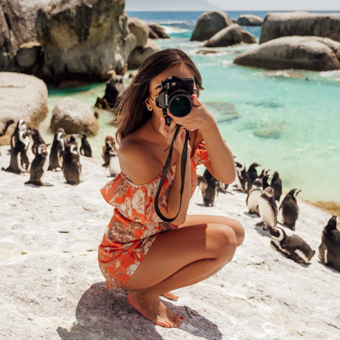 Courteney L.
Tour:

South Africa Photography Tour 2018

"TBA Escapes was an amazing experience! I loved traveling with and meeting other like-minded women, many of whom I still keep in contact with today. Kiki was a great host and photography instructor, she made sure everyone got the pictures they wanted and I am now able to shoot in manual and use Lightroom after this trip. I was also really impressed with the accommodation and detail on this tour, everywhere we stayed was beautiful and picture perfect!"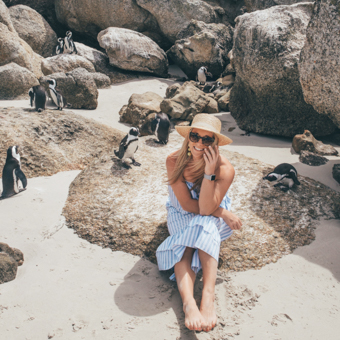 Courtney H.
Tour:

South Africa Photography Tour 2018

"I can't say enough positive things about my experience. They delivered on every element that was promised. The trip was perfectly planned and seamlessly executed from start to finish. The itinerary encompassed all the destination had to offer: culture, food, natural beauty, and of course an enriched knowledge of photography and some exceptional photos. I was probably the least experienced photographer in my group, not even owning a camera apart from the one attached to my iPhone. Now I'm a proud owner of a Fuji XT-20 that I take everywhere. Definitely, one of my favorite parts of the trip was getting to know the other girls and expanding my network of strong, independent women who share a passion for traveling. Overall, it was worth every penny and I can't wait to sign up for the next destination!"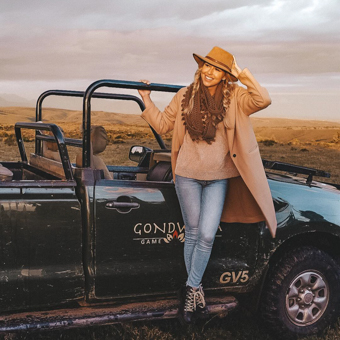 Meghan M.
Tour:

South Africa Photography Tour 2018

"My TBA Escapes tour was absolutely amazing and definitely met, if not exceeded, my expectations! It's honestly hard to pick 'highlights' as literally every moment, destination, and activity was soo much fun and such an awesome experience. The TBA Escapes team was so friendly and helpful, seriously the best group to tour with! They kept everything and everyone very organized and made sure we were always prepared and knew what to expect along the way. I would highly recommend this trip to anyone, it was honestly a once in a lifetime experience and I had the most amazing time!"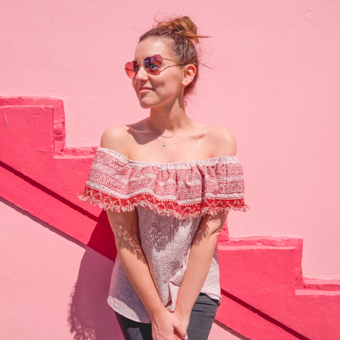 Kate D.
Tour:

South Africa Photography Tour 2018

"TBA Escapes is INCREDIBLE! I was nervous to travel with a group of women I'd never met before but as soon as I arrived I felt at ease; everyone was so friendly and excited to be on such an incredible adventure that we all connected immediately. I formed lifelong friendships and, as a bonus, have new travel buddies to explore the world with! The TBA Escapes experience was impeccably done, from our beautiful, ultra-luxe lodging, to the delicious meals and snacks, to the absolutely incredible excursions, Kiersten and her team have it all down to a science. Every detail was taken care of; I only had to pack my bags and go…but even that was made easy because they provided us all with packing tips! Nothing was overlooked. I can't wait to travel with TBA Escapes again soon!"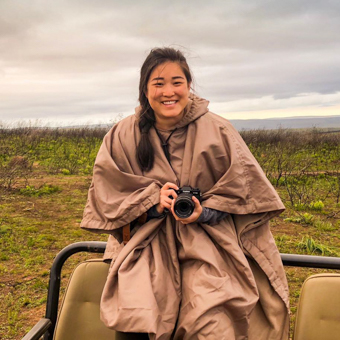 Eurie C.
Tour:

South Africa Photography Tour 2018

"I was nervous about signing up for the TBA Escapes tour because I've always planned my own travel itineraries. Giving all that control over to the TBA Escapes ladies was scary – but the best decision! The whole trip was amazing and luxurious, and every little detail was thought of and taken care of (seriously – from labels with our names for our bags and camera gear, snack bags for the road trips, any and all dietary preferences to schedules to get us everywhere on time and before other tourists…!). I cannot recommend TBA Escapes enough based just on this! But throw in that the trips are all to amazing places and that the TBA Escapes crew handpicks a group of fantastic girls that quickly turn from strangers to friends and travel buddies for life – I could not have asked for a better trip or experience."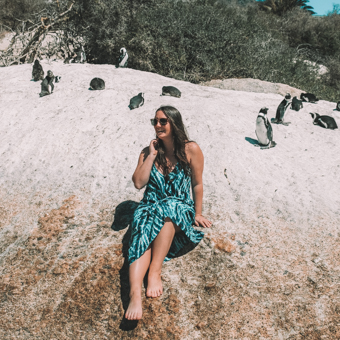 Kiera A.
Tour:

South Africa Photography Tour 2018

"I wasn't exactly sure what to expect on my first TBA Escapes tour but as soon as I arrived I realized it was going to be better than anything I could imagine. I'm used to being in total control of my travel plans and having to plan everything myself, one of the reasons I wanted to do this tour was to not have to worry about any of that for once! Everything from the airport transfers to the accommodations, to the daily itineraries, was completely organized and thought out for us. The accommodations at each place were absolutely amazing. I also loved the size of the tour, it allowed us to really get to know Kiersten and the rest of the TBA Escapes team, who were the best hosts we could have asked for – they really went out of their way to make sure everything ran smoothly and we had an enjoyable time. One of my favorite parts of the whole experience though was the photography mentorship from Kiersten – I've been telling everyone that those 10 days with her guidance were more valuable than any photography class I took in school!"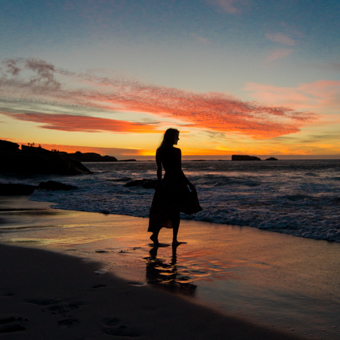 Andrea S.
Tour:

South Africa Photography Tour 2018

"My TBA Escapes tour was both a spectacularly 'out there' and truly real way to get to see such a beautiful destination. I love traveling to places where I have a friend to show me the true character and culture of a place that is sometimes difficult to penetrate as 'just' a tourist. TBA Escapes fostered an atmosphere of openness and fun, where even though most of us did not know each other before gathering at the airport, it felt immediately like you were meeting up with a group of friends. It was truly an unforgettable trip."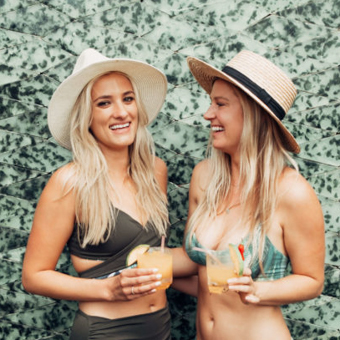 Kaylee P.
Tour:

Bali Blogging Retreat 2017

"To express all the lessons learned and knowledge gained from this blogging retreat would warrant it's own separate website altogether. Cascading style sheets? Before this, I thought those belonged in the bedroom. Search Engine Optimization? For sure, just you know.. optimize the search engine? … Brand Collaborations? I'll just go hide under a rock because no, I AM NOT reaching out to companies. You crazy. Those are all thoughts I had before coming to this retreat. Now I'm a mah-effing expert and it feels Ah-mazing."

Read Kaylee's Full Review Here!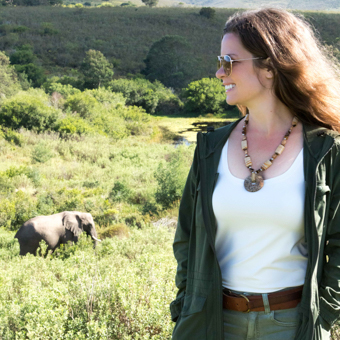 Stephanie M.
Tour:

South Africa Photography Tour 2017 + Bali Blogging Retreat 2017

"As a travel blogger, I frequently take trips all over the world. But all my travels pale in comparison to the tour I went on with TBA Escapes. It was packed with amazing adventures, educational outings, delectable eateries, and outstanding accommodations. And the attention to detail was second-to-none! Every night we'd return to our luxurious rooms with a printed itinerary for the next day (complete with a weather forecast and outfit suggestions!) TBA Escapes curated an experience that let our group experience the very best of our destination. From the wilds to wineries, and everything in-between! But the most impactful takeaway has been the inspiring women I've met as a result. The friendships have remained long after my bags were unpacked, and I'm thankful to now be part of a supportive and empowering travel community."

Read Stephanie's Full Review of South Africa Here and her Full Review of Bali Here!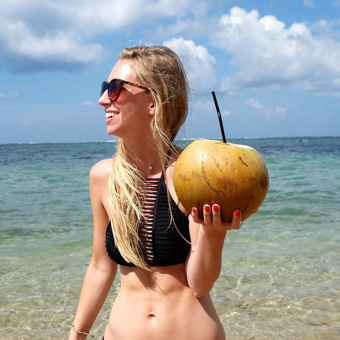 Courtney M.
Tour:

Bali Blogging Retreat 2017

"I'd like to say upfront that this trip was more than just an opportunity to learn about website design and blogging. From a tactical standpoint I learned everything I had hoped to. But what I truly didn't anticipate were the lessons beyond the traditional coursework. I'm still figuring out the magnitude of exactly what I was supposed to get out of this trip, and the things I already do know, I'm keeping close for now until I feel it's the right time to talk about it. But rest assured, it's already been life-changing in so many ways and I'm beyond thankful I was chosen as one of the girls to participate."

Read Courtney's Full Review Here!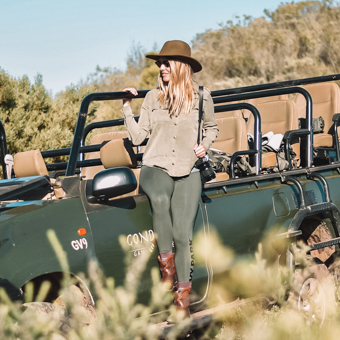 Sally S
Tour:

Bali Blogging Retreat 2017 + South Africa Photography Tour 2017

"TBA Escapes was like a waking dream, each day kept getting better and better. 12 girls, helicopter rides, a Pinterest-perfect beach picnic, and my first Safari game drives. Coming face to face with lions, rhinos, and elephants is something I will not soon forget. The trip was jam-packed with adventure and photo opportunities, with mentors to help every step of the way. I was blown away by South Africa – far more modern than I expected – with some of the best landscapes and biodiversity I've seen on my travels. Other highlights included a sunrise hike up Lion's Head, a sunset cable car ascent up Table Mountain, wine and chocolate pairings (um, hello? heaven!), storybook gardens in the Cape Winelands, and of course every moment at Gondwana Game Reserve."

Read Sally's Full Review Here!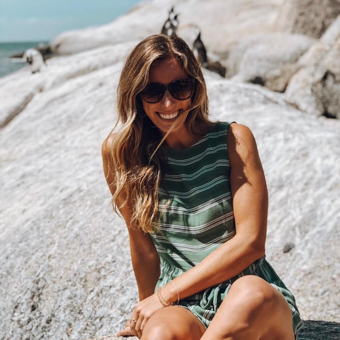 Amanda P.
Tour:

Bali Blogging Retreat 2017

"With the help of her team and the other mentors, individual attention and support is never more than a hand-raise away. Where other influencers tend to keep their processes in the dark, Kiersten is completely transparent about her path to success and leaves no detail off the table. She is dedicated to putting in quality one-on-one time with each student inside and outside the classroom. As a student, you will come away from this experience with a dynamic education in social media platforms, web development, and photography skills. The lessons learned will carry over into all aspects of life. Not to mention the retreat is the perfect launching point for a new blogging career or rebranding of an existing blog."

Read Amanda's Full Review Here!