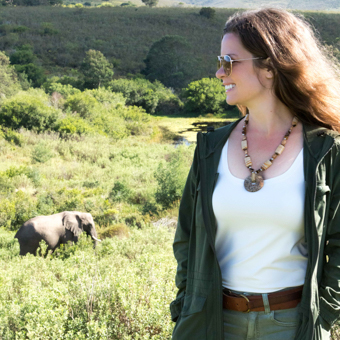 Stephanie M.
Tour:

South Africa Photography Tour 2017 + Bali Blogging Retreat 2017

"As a travel blogger, I frequently take trips all over the world. But all my travels pale in comparison to the tour I went on with TBA Escapes. It was packed with amazing adventures, educational outings, delectable eateries, and outstanding accommodations. And the attention to detail was second-to-none! Every night we'd return to our luxurious rooms with a printed itinerary for the next day (complete with a weather forecast and outfit suggestions!) TBA Escapes curated an experience that let our group experience the very best of our destination. From the wilds to wineries, and everything in-between! But the most impactful takeaway has been the inspiring women I've met as a result. The friendships have remained long after my bags were unpacked, and I'm thankful to now be part of a supportive and empowering travel community."

Read Stephanie's Full Review of South Africa Here and her Full Review of Bali Here!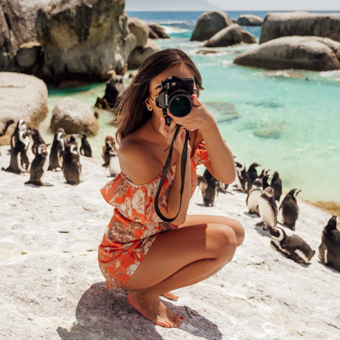 Courteney L.
Tour:

South Africa Photography Tour 2018

"TBA Escapes was an amazing experience! I loved traveling with and meeting other like-minded women, many of whom I still keep in contact with today. Kiki was a great host and photography instructor, she made sure everyone got the pictures they wanted and I am now able to shoot in manual and use Lightroom after this trip. I was also really impressed with the accommodation and detail on this tour, everywhere we stayed was beautiful and picture perfect!"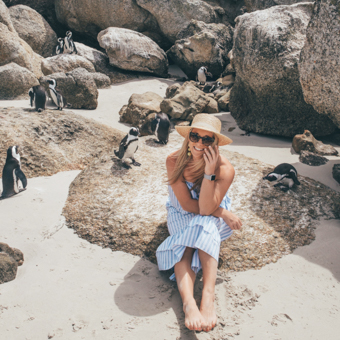 Courtney H.
Tour:

South Africa Photography Tour 2018

"I can't say enough positive things about my experience. They delivered on every element that was promised. The trip was perfectly planned and seamlessly executed from start to finish. The itinerary encompassed all the destination had to offer: culture, food, natural beauty, and of course an enriched knowledge of photography and some exceptional photos. I was probably the least experienced photographer in my group, not even owning a camera apart from the one attached to my iPhone. Now I'm a proud owner of a Fuji XT-20 that I take everywhere. Definitely, one of my favorite parts of the trip was getting to know the other girls and expanding my network of strong, independent women who share a passion for traveling. Overall, it was worth every penny and I can't wait to sign up for the next destination!"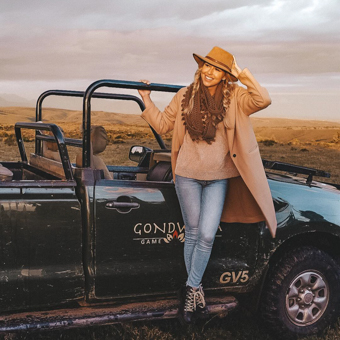 Meghan M.
Tour:

South Africa Photography Tour 2018

"My TBA Escapes tour was absolutely amazing and definitely met, if not exceeded, my expectations! It's honestly hard to pick 'highlights' as literally every moment, destination, and activity was soo much fun and such an awesome experience. The TBA Escapes team was so friendly and helpful, seriously the best group to tour with! They kept everything and everyone very organized and made sure we were always prepared and knew what to expect along the way. I would highly recommend this trip to anyone, it was honestly a once in a lifetime experience and I had the most amazing time!"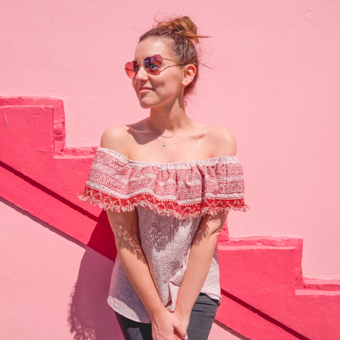 Kate D.
Tour:

South Africa Photography Tour 2018

"TBA Escapes is INCREDIBLE! I was nervous to travel with a group of women I'd never met before but as soon as I arrived I felt at ease; everyone was so friendly and excited to be on such an incredible adventure that we all connected immediately. I formed lifelong friendships and, as a bonus, have new travel buddies to explore the world with! The TBA Escapes experience was impeccably done, from our beautiful, ultra-luxe lodging, to the delicious meals and snacks, to the absolutely incredible excursions, Kiersten and her team have it all down to a science. Every detail was taken care of; I only had to pack my bags and go…but even that was made easy because they provided us all with packing tips! Nothing was overlooked. I can't wait to travel with TBA Escapes again soon!"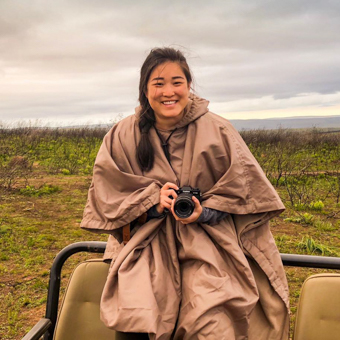 Eurie C.
Tour:

South Africa Photography Tour 2018

"I was nervous about signing up for the TBA Escapes tour because I've always planned my own travel itineraries. Giving all that control over to the TBA Escapes ladies was scary – but the best decision! The whole trip was amazing and luxurious, and every little detail was thought of and taken care of (seriously – from labels with our names for our bags and camera gear, snack bags for the road trips, any and all dietary preferences to schedules to get us everywhere on time and before other tourists…!). I cannot recommend TBA Escapes enough based just on this! But throw in that the trips are all to amazing places and that the TBA Escapes crew handpicks a group of fantastic girls that quickly turn from strangers to friends and travel buddies for life – I could not have asked for a better trip or experience."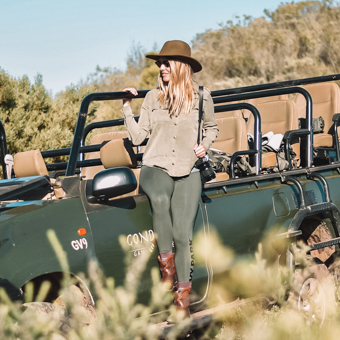 Sally S
Tour:

Bali Blogging Retreat 2017 + South Africa Photography Tour 2017

"TBA Escapes was like a waking dream, each day kept getting better and better. 12 girls, helicopter rides, a Pinterest-perfect beach picnic, and my first Safari game drives. Coming face to face with lions, rhinos, and elephants is something I will not soon forget. The trip was jam-packed with adventure and photo opportunities, with mentors to help every step of the way. I was blown away by South Africa – far more modern than I expected – with some of the best landscapes and biodiversity I've seen on my travels. Other highlights included a sunrise hike up Lion's Head, a sunset cable car ascent up Table Mountain, wine and chocolate pairings (um, hello? heaven!), storybook gardens in the Cape Winelands, and of course every moment at Gondwana Game Reserve."

Read Sally's Full Review Here!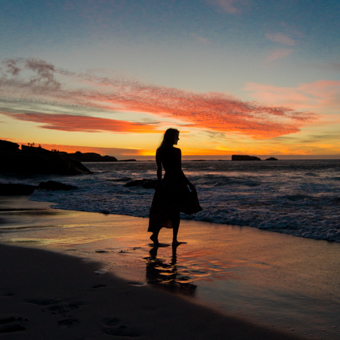 Andrea S.
Tour:

South Africa Photography Tour 2018

"My TBA Escapes tour was both a spectacularly 'out there' and truly real way to get to see such a beautiful destination. I love traveling to places where I have a friend to show me the true character and culture of a place that is sometimes difficult to penetrate as 'just' a tourist. TBA Escapes fostered an atmosphere of openness and fun, where even though most of us did not know each other before gathering at the airport, it felt immediately like you were meeting up with a group of friends. It was truly an unforgettable trip."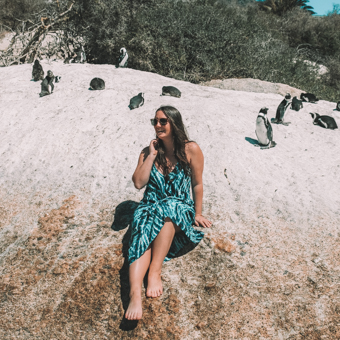 Kiera A.
Tour:

South Africa Photography Tour 2018

"I wasn't exactly sure what to expect on my first TBA Escapes tour but as soon as I arrived I realized it was going to be better than anything I could imagine. I'm used to being in total control of my travel plans and having to plan everything myself, one of the reasons I wanted to do this tour was to not have to worry about any of that for once! Everything from the airport transfers to the accommodations, to the daily itineraries, was completely organized and thought out for us. The accommodations at each place were absolutely amazing. I also loved the size of the tour, it allowed us to really get to know Kiersten and the rest of the TBA Escapes team, who were the best hosts we could have asked for – they really went out of their way to make sure everything ran smoothly and we had an enjoyable time. One of my favorite parts of the whole experience though was the photography mentorship from Kiersten – I've been telling everyone that those 10 days with her guidance were more valuable than any photography class I took in school!"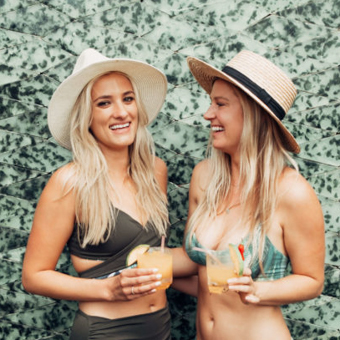 Kaylee P.
Tour:

Bali Blogging Retreat 2017

"To express all the lessons learned and knowledge gained from this blogging retreat would warrant it's own separate website altogether. Cascading style sheets? Before this, I thought those belonged in the bedroom. Search Engine Optimization? For sure, just you know.. optimize the search engine? … Brand Collaborations? I'll just go hide under a rock because no, I AM NOT reaching out to companies. You crazy. Those are all thoughts I had before coming to this retreat. Now I'm a mah-effing expert and it feels Ah-mazing."

Read Kaylee's Full Review Here!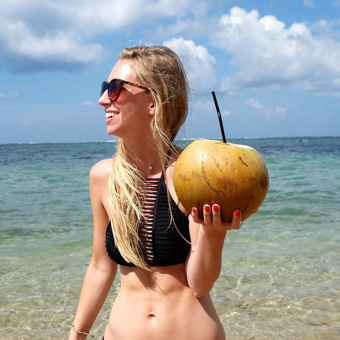 Courtney M.
Tour:

Bali Blogging Retreat 2017

"I'd like to say upfront that this trip was more than just an opportunity to learn about website design and blogging. From a tactical standpoint I learned everything I had hoped to. But what I truly didn't anticipate were the lessons beyond the traditional coursework. I'm still figuring out the magnitude of exactly what I was supposed to get out of this trip, and the things I already do know, I'm keeping close for now until I feel it's the right time to talk about it. But rest assured, it's already been life-changing in so many ways and I'm beyond thankful I was chosen as one of the girls to participate."

Read Courtney's Full Review Here!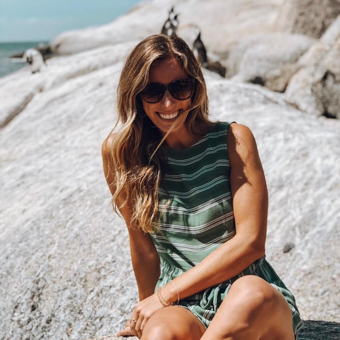 Amanda P.
Tour:

Bali Blogging Retreat 2017

"With the help of her team and the other mentors, individual attention and support is never more than a hand-raise away. Where other influencers tend to keep their processes in the dark, Kiersten is completely transparent about her path to success and leaves no detail off the table. She is dedicated to putting in quality one-on-one time with each student inside and outside the classroom. As a student, you will come away from this experience with a dynamic education in social media platforms, web development, and photography skills. The lessons learned will carry over into all aspects of life. Not to mention the retreat is the perfect launching point for a new blogging career or rebranding of an existing blog."

Read Amanda's Full Review Here!