TBA Escapes is proud to be run by a team of incredible ladies! All of our tours are led by local female guides and fun-loving hosts. We pride ourselves in creating life-changing experiences around the world for women, by women.

We know that every woman is different and has unique needs and desires– especially while traveling.

Whether it's your first international trip, have children or a baby on the way, have dietary restrictions, or will be traveling solo or with a friend or loved one, our team is here to make sure you are confident and comfortable before, during and after your trip!
Meet Our Team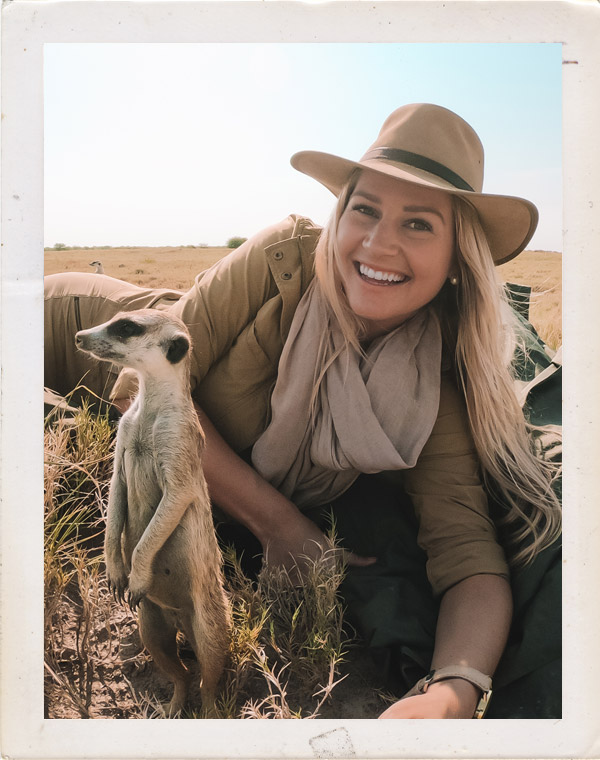 Kiersten Rich, Founder, The Blonde Abroad
K
Kiersten, the founder of The Blonde Abroad, was named by Forbes as one of the Top 10 Travel Influencers and has been featured worldwide and recognized by major publications for her photography and entrepreneurial achievements in the female travel space. With travel experiences in over 70 countries around the world, she has had the opportunity to discover the best trips for women and is excited to share them with you!
"I hand-curate each and every tour offered by TBA Escapes, from my own travels, ensuring that they are life-changing experiences filled with delicious cuisine, local culture and tons of amazing photo opportunities!"
Lauren Lucore, Tour Host & Head of Partnerships, TBA Escapes
L
Lauren has been a big part of The Blonde Abroad team for the past four years, and has helped lead our Bali Blogging Retreats and South Africa Photography Tours! She's a beach bum at heart and loves to travel, learn about new cultures and explore the outdoors.
"I'm proud to be a part of both The Blonde Abroad and TBA Escapes teams! We are excited to continue to expand our all-female tours around the world so that more women can experience these bucket list and life-changing trips!"
Natalie Roos, Tour Host, TBA Escapes
N
Meet former television presenter, Cape Town blogger, and food and wine fanatic, Natalie. Hailing from South Africa, she now calls Nairobi, Kenya home. She is very well-traveled and constantly looking for new adventures and cultures to experience & explore. Her passion for travel beams from her persona and is a true joy to travel with!
"Being part of this wonderful movement of all-female travel is so exciting for me. What better way to experience this world and what it has to offer than with like-minded female travelers?!"
Noxolo Mafu, TOUR HOST, TBA ESCAPES
N
Meet Noxolo Mafu, our South Africa tour host! She is a passionate and proficient editor and lifestyle content strategist. As fashion and beauty editor for a South African TV morning show, Expresso, on SABC 3, Noxolo has a love for all things style, beauty, and travel related.
As a former COSMOPOLITAN deputy editor, I believe that women should live a fun, fearless life and explore every facet of their interests through travel and experience.
SARA LAMZOUWAQ, TOUR HOST, TBA ESCAPES
S
Meet Sara, our Moroccan host! Based in Marrakech, Sara knows the city inside out and gives us a local perspective of the region. She'll share her insight into the local culture and the history of our destinations. As one of the few female guides in Morocco, she's a true treasure to have along on our adventure!
I can't wait to share my country with you! Nothing makes me happier than getting to experience my home through the eyes of someone on their first trip to Morocco.