Nefertiti to the Nile Expedition
See the best that Egypt has to offer from Cairo to Aswan to Luxor and ending at the Red Sea. You'll begin in Cairo, exploring this vast metropolis including the Egyptian Museum and the pyramids of Giza. Next, you'll head to Aswan to embark on your cruise on the Nile, seeing the historical sites of Kom Ombo and Edfu along the way.
Once in Luxor, we'll soar above the sites on a sunrise hot air balloon ride. You will explore the tombs on the West Bank, and marvel at the temples on the East Bank. Then it's on to El Gouna for scuba diving and sunshine at the Red Sea. This tour covers the best of Egypt in style!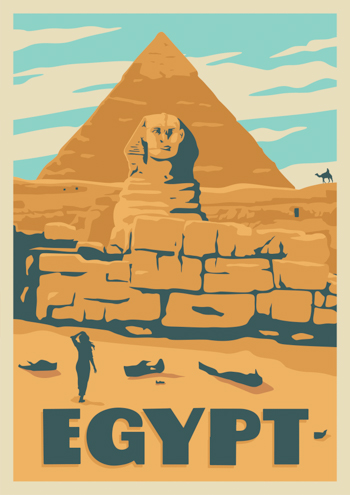 TOUR HIGHLIGHTS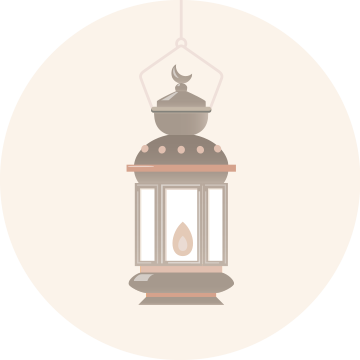 Culture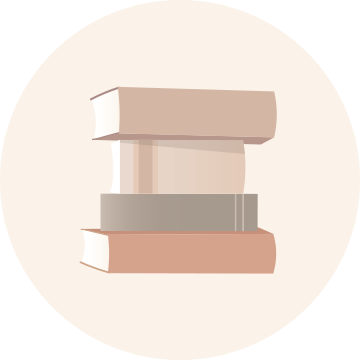 History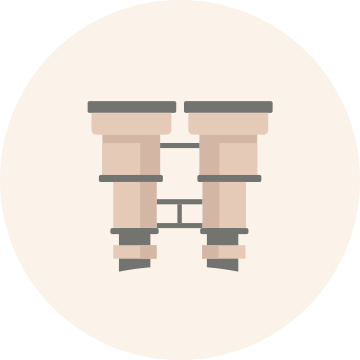 Explorer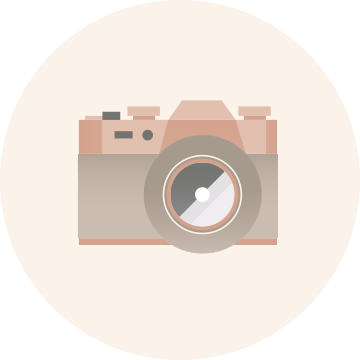 Photography
Dates:
MARCH 13 - 23, 2023
trip Length:
10 NIGHTS / 11 DAYS
Accommodation
Double Occupancy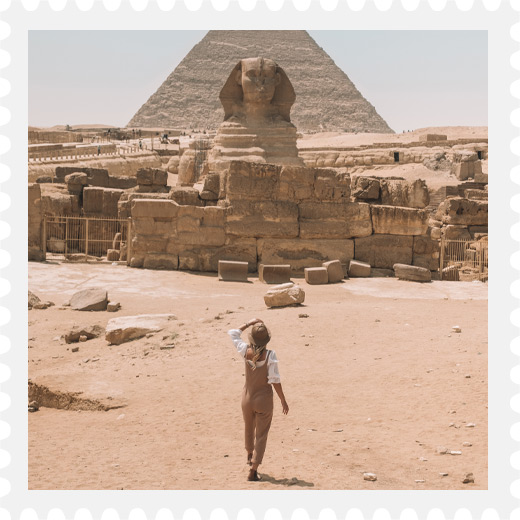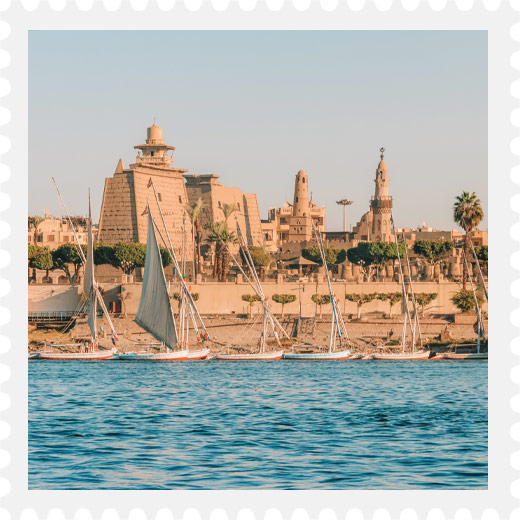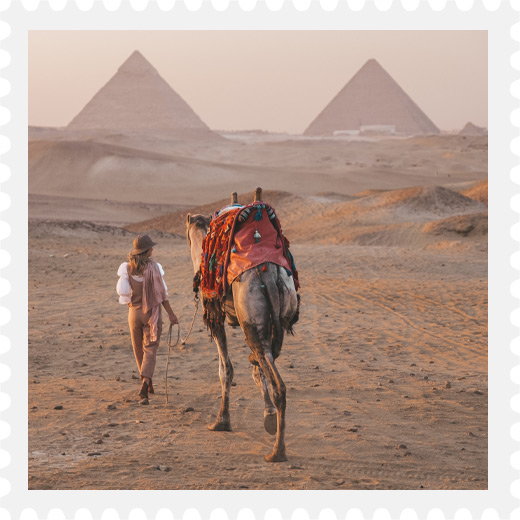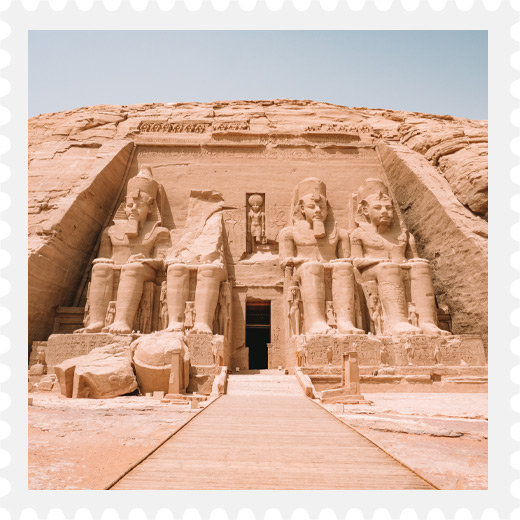 Sample Tour Itinerary
Day 1
Arrive in Cairo
It's time for our big adventure! We'll meet and assist you at Cairo International Airport before being escorted to our accommodation.
We'll enjoy a welcome dinner where you'll meet your fellow travel companions before cozying up for a good night's sleep.
Highlights
Accommodation
Welcome Dinner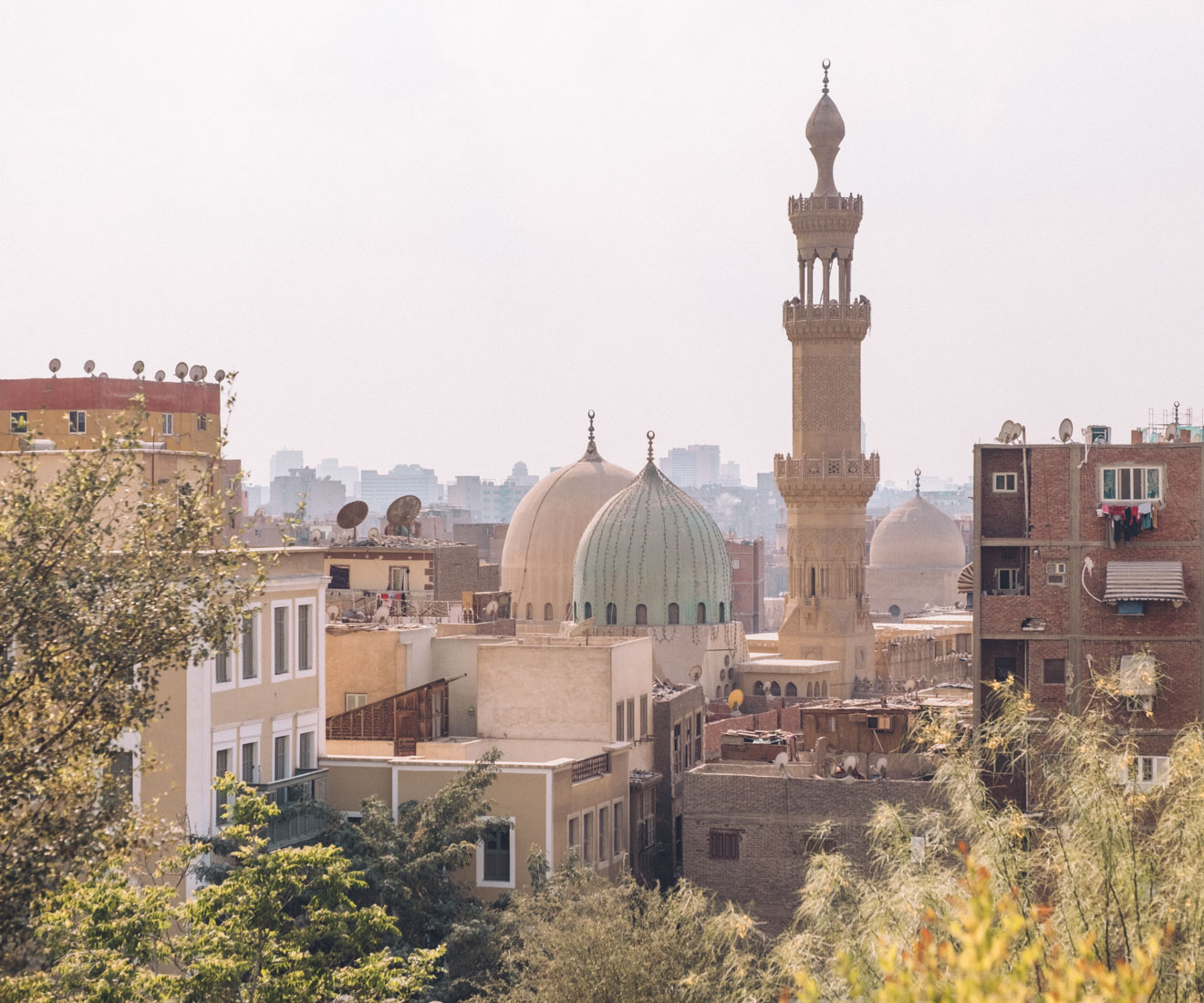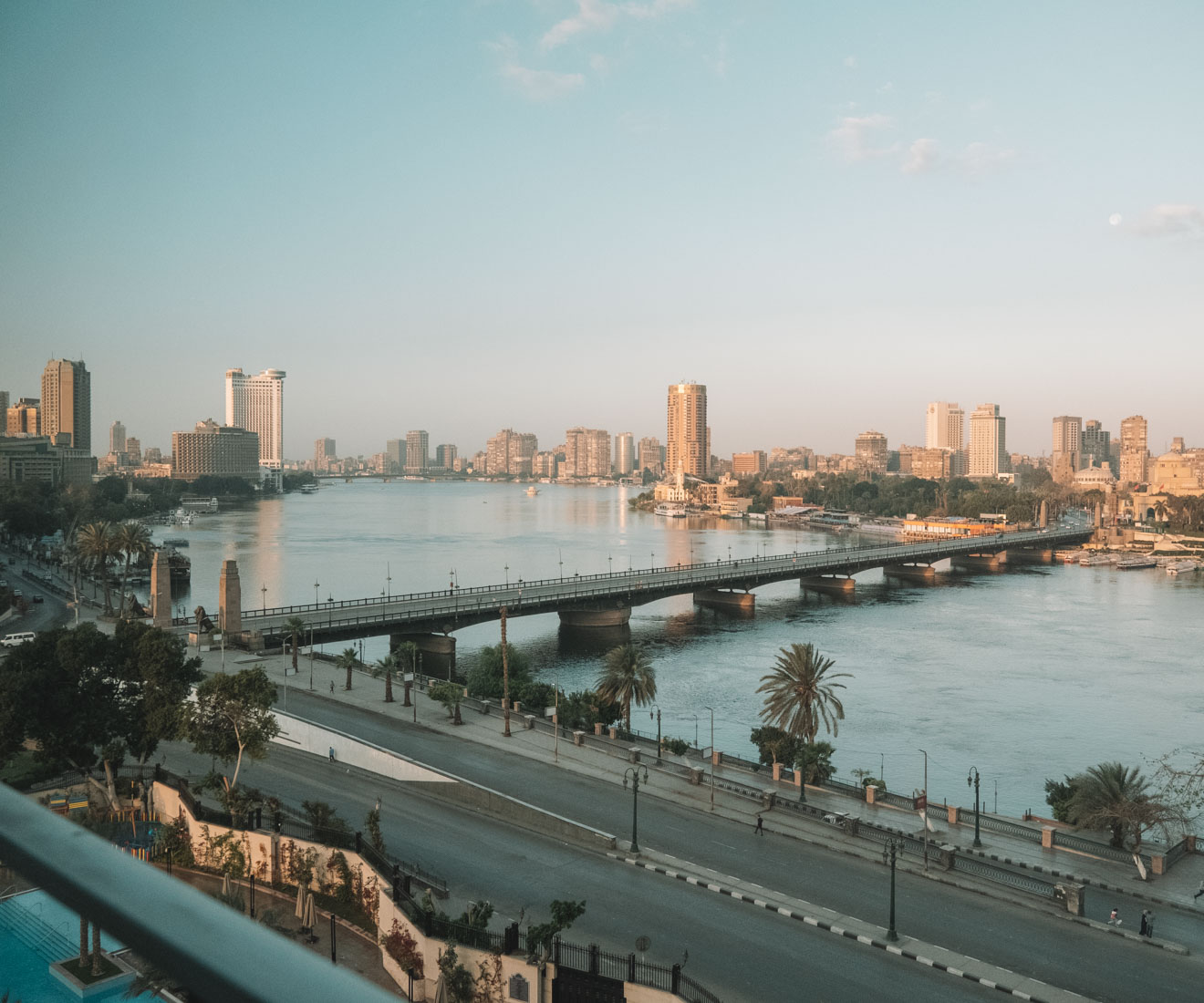 Day 2
Pyramids of Giza and Saqqara
After breakfast, we will head to Saqqara to visit the Step Pyramid of Djoser, the oldest pyramid in Egypt!
You'll proceed to the Giza Plateau to visit the Great Pyramids of Cheops, Chefren, and Mykerinus.
After a scenic lunch, we'll end our sightseeing at the famous Sphinx and the Valley Temple facing the great statue.
Overnight in Cairo.
Highlights
Saqqara and the Step Pyramid of Djoser
Pyramids of Giza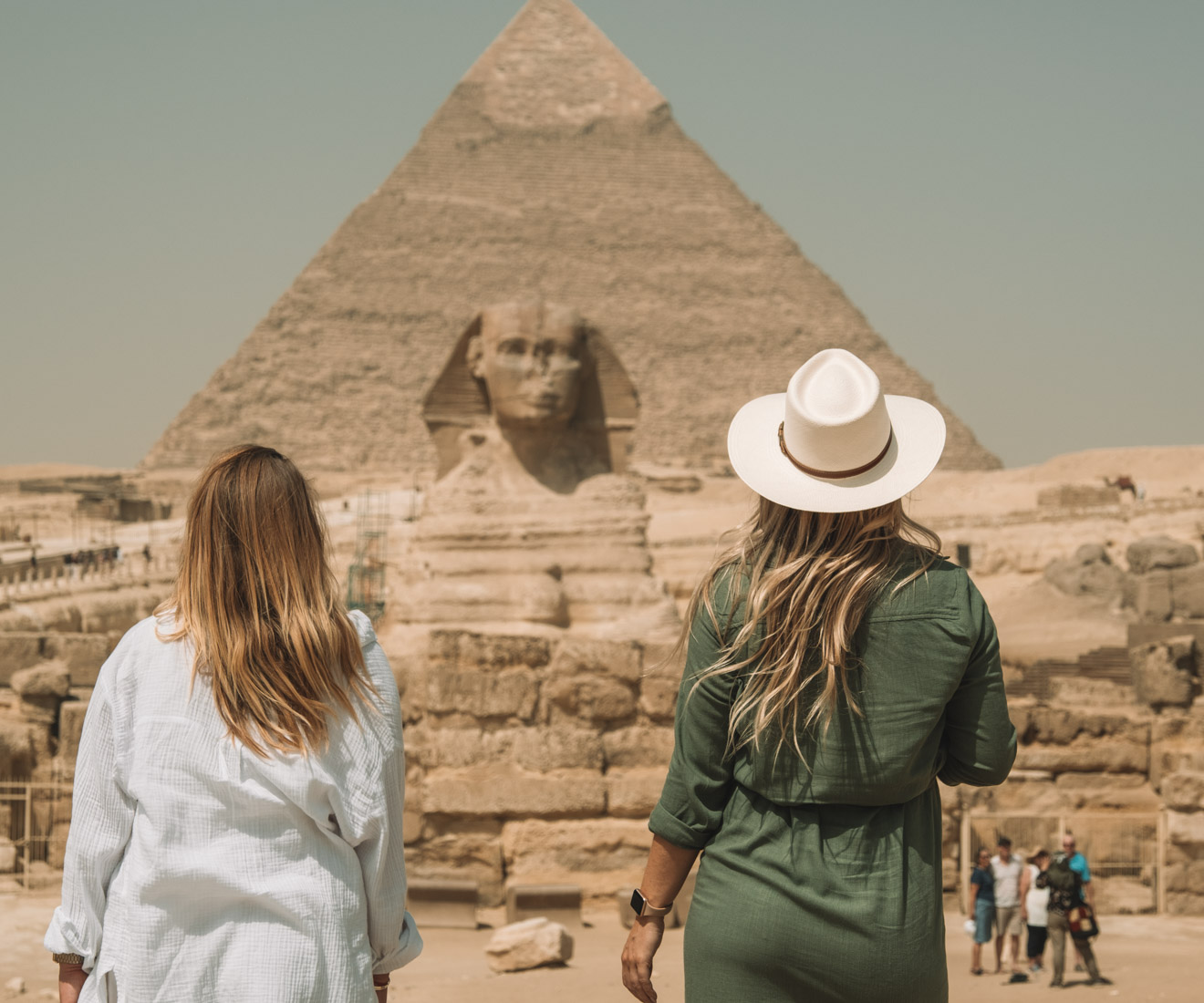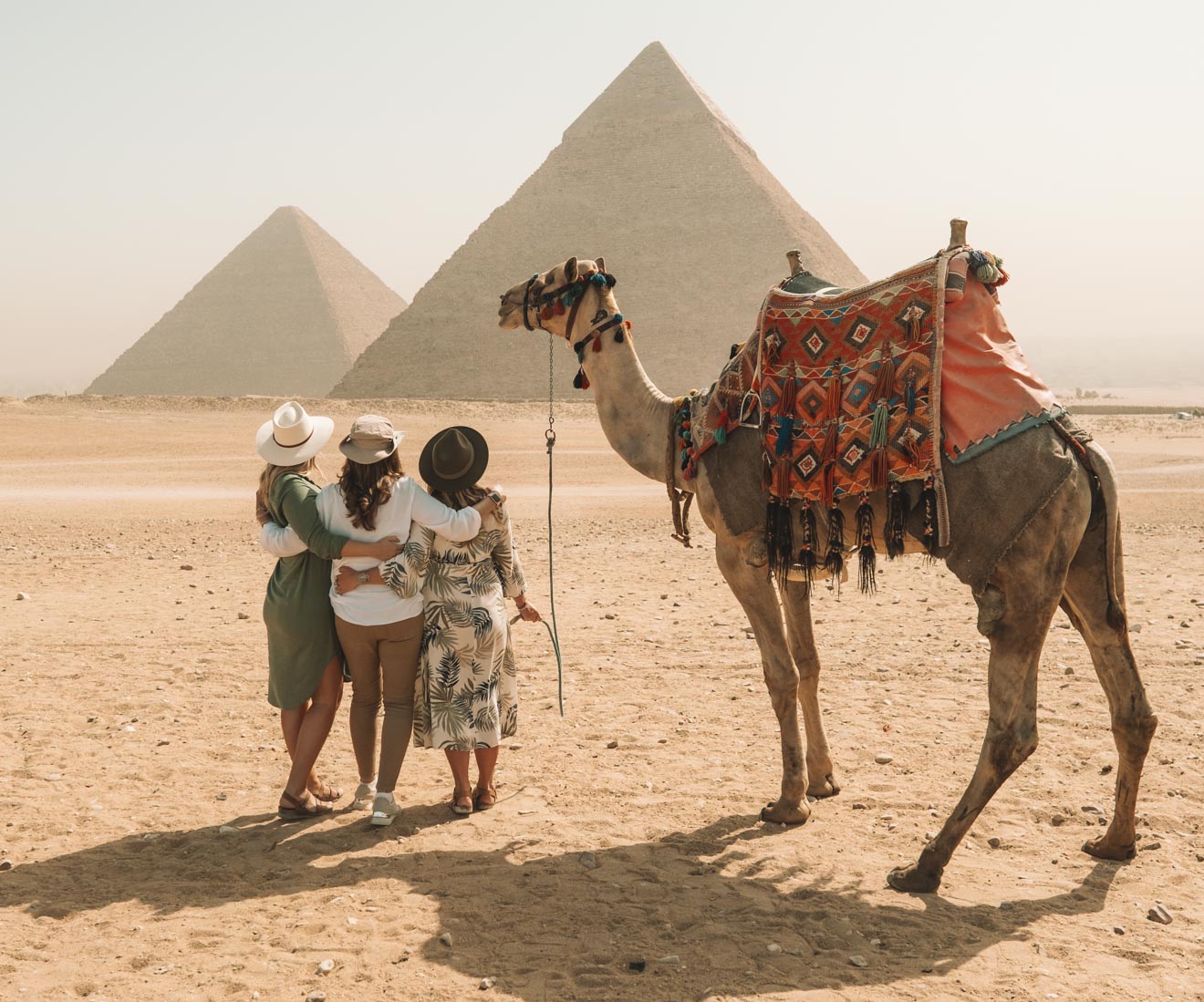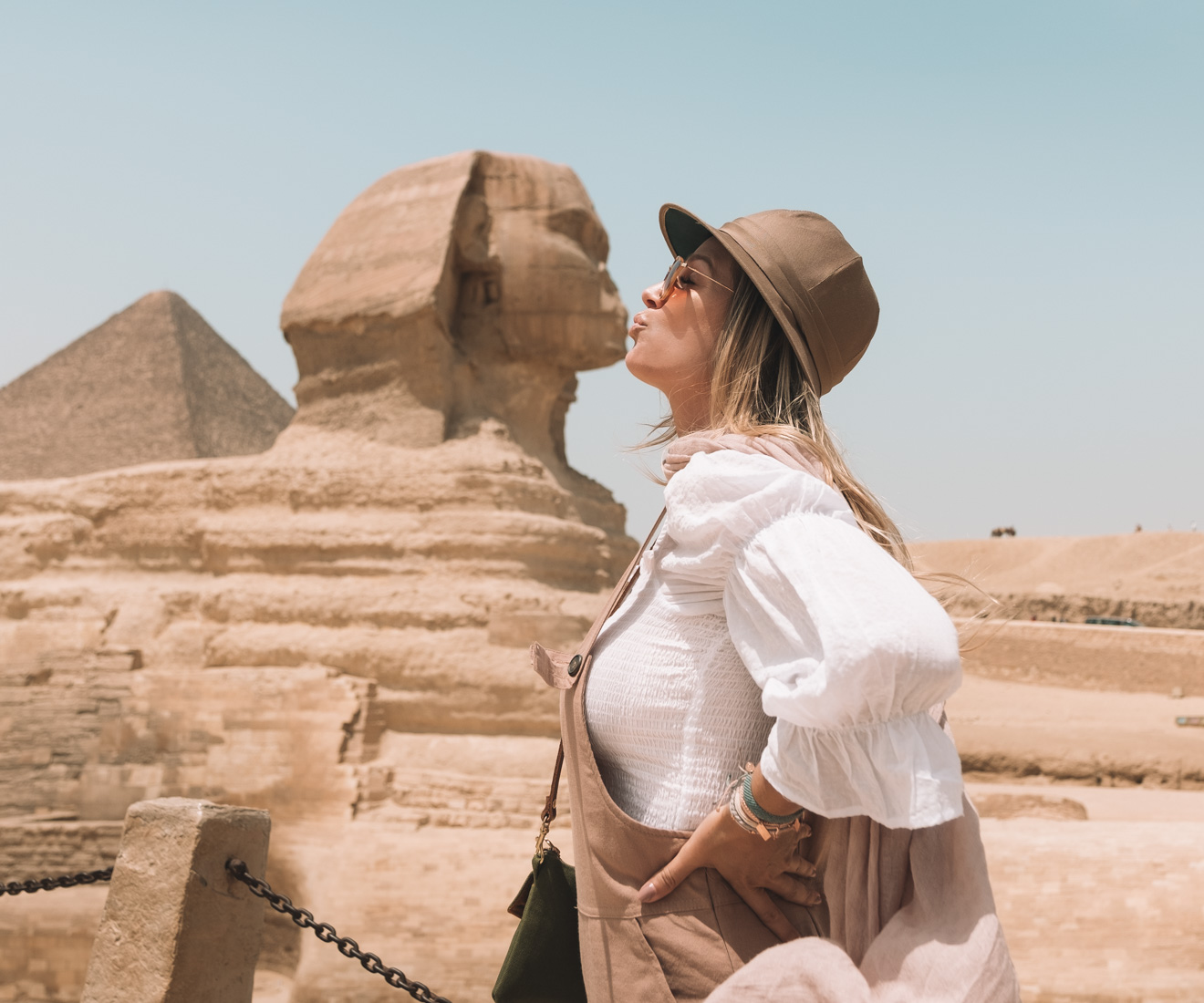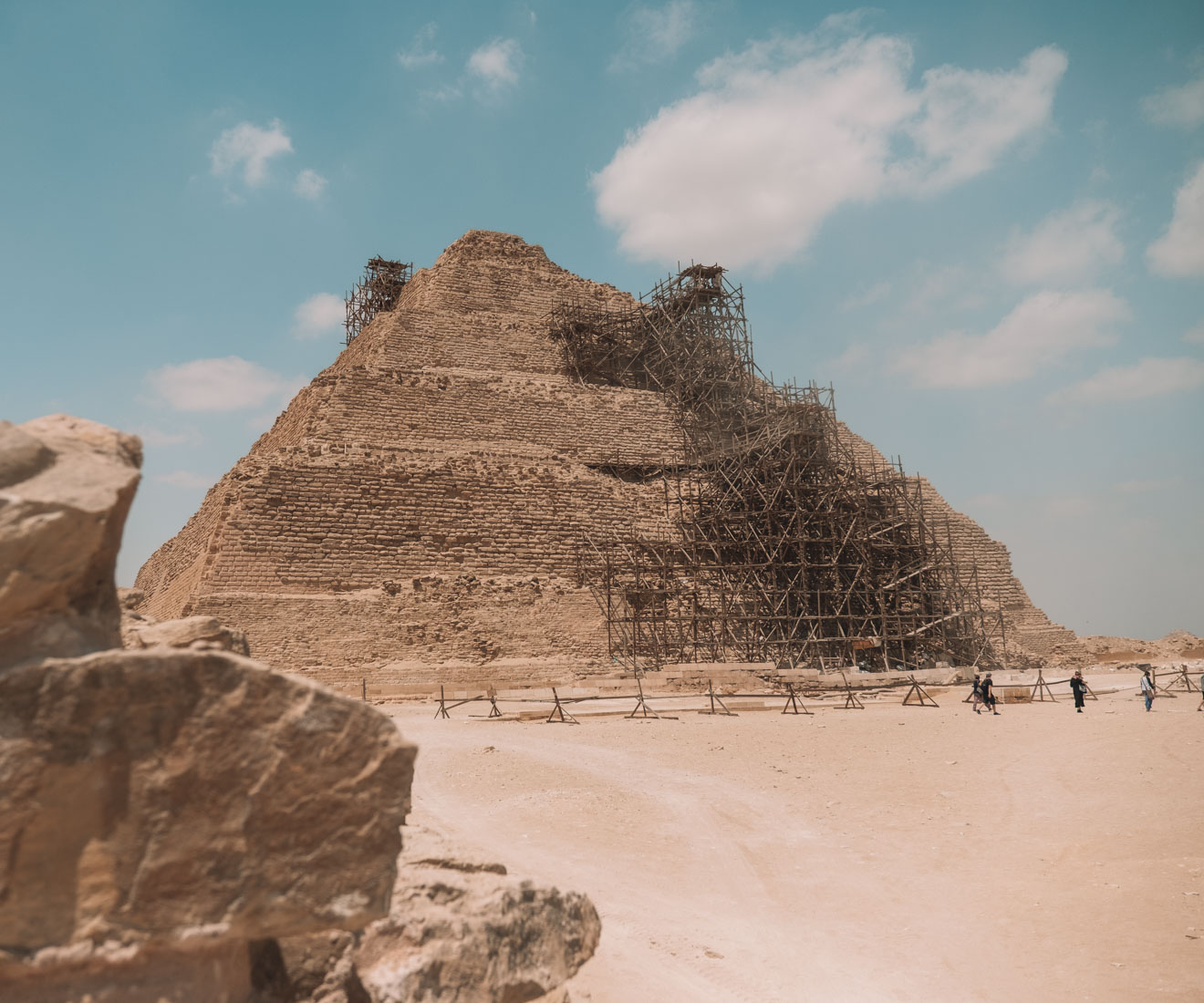 Day 3
Cairo and Ancient Egyptian History
Have a sumptuous breakfast at your hotel in Cairo, and then you will be escorted by your private guide to visit the Egyptian Museum.
Lunch will be in a local restaurant before moving to visit the Citadel of Salah El-Din, including Mohamed Ali Alabaster Mosque inside the Citadel complex. This is one of the best spots in the city for a panoramic view of Cairo.
Overnight in Cairo.
Highlights
Egyptian Museum
Citadel of Salah El Din
Mohamed Ali Alabaster Mosque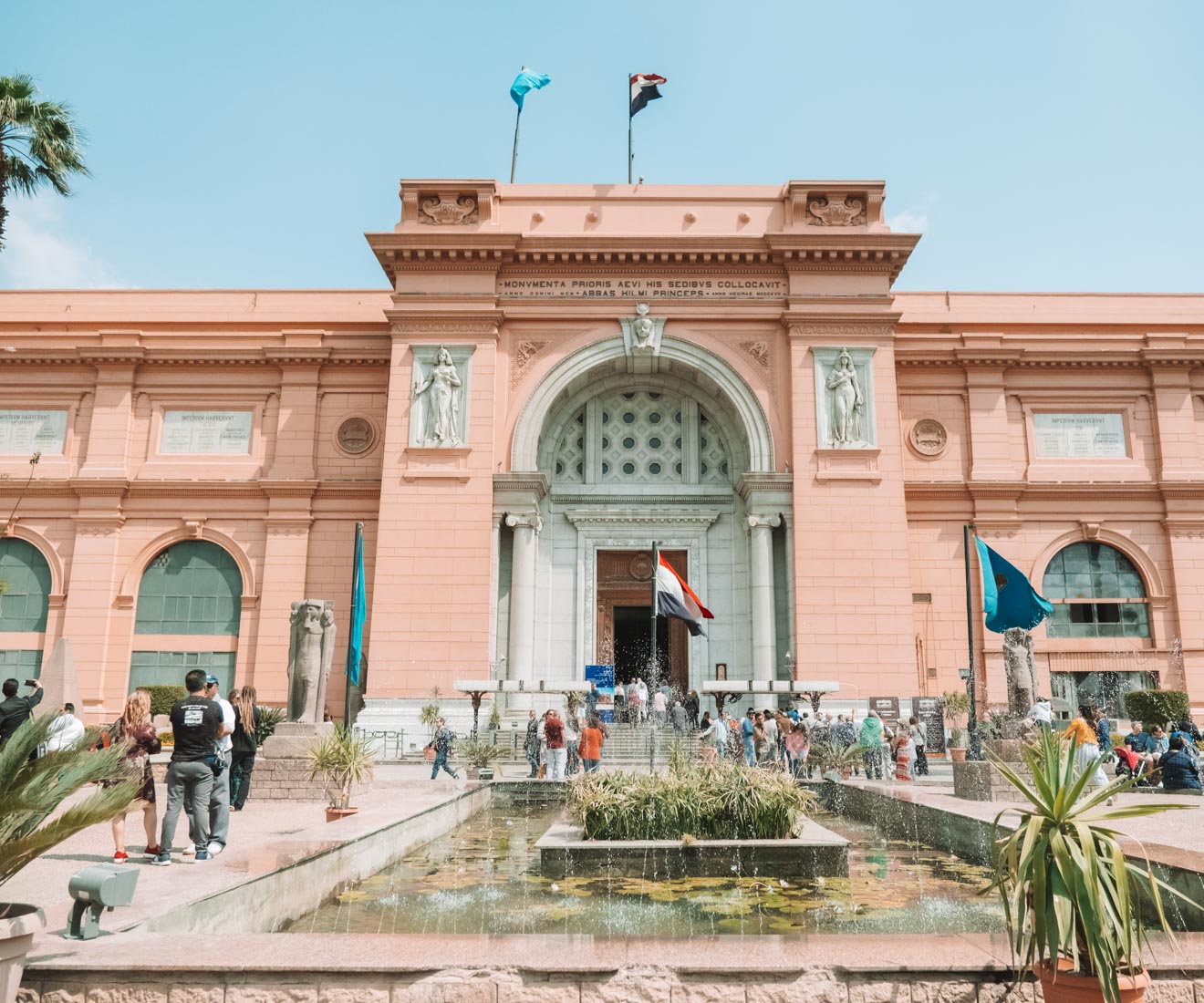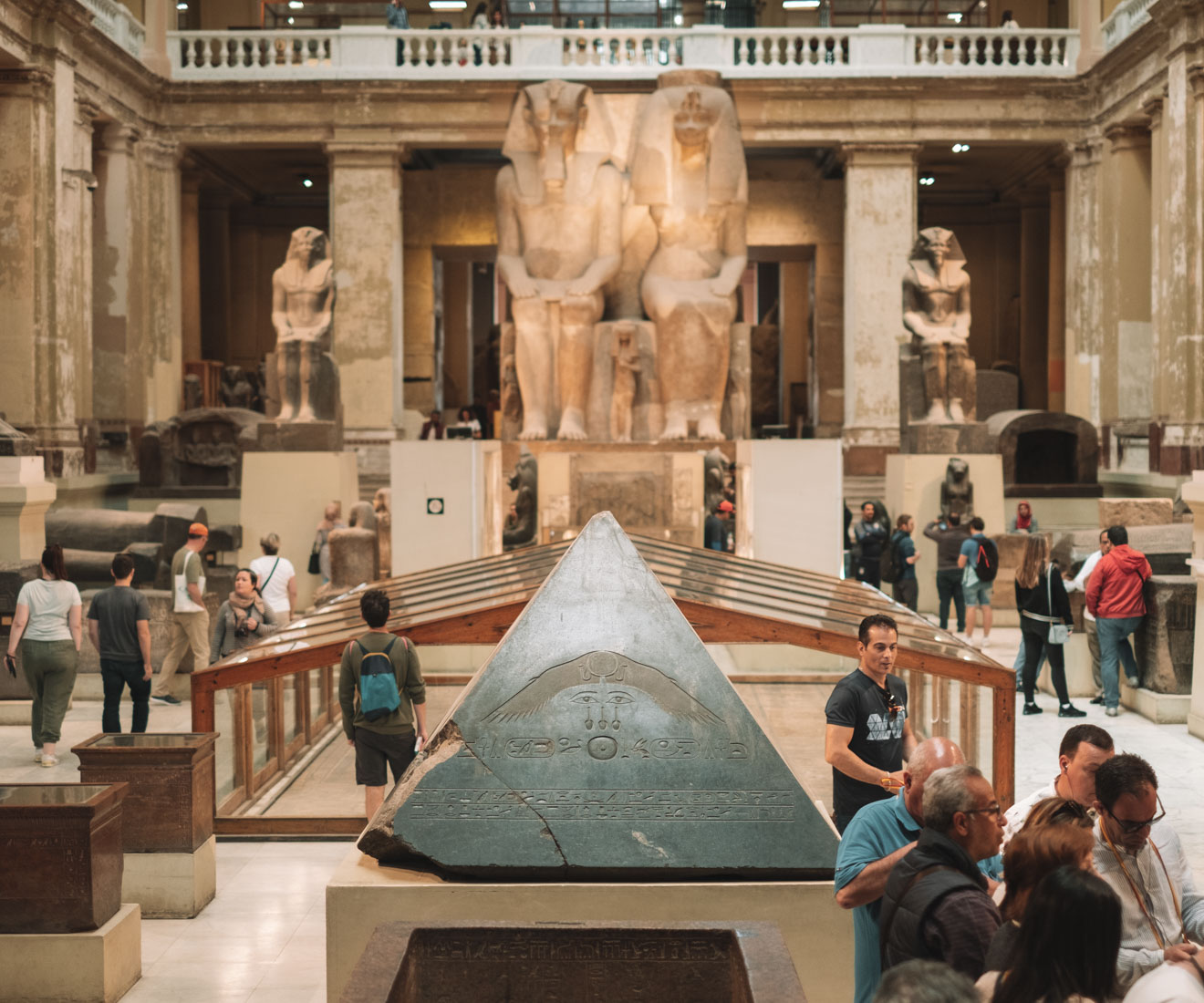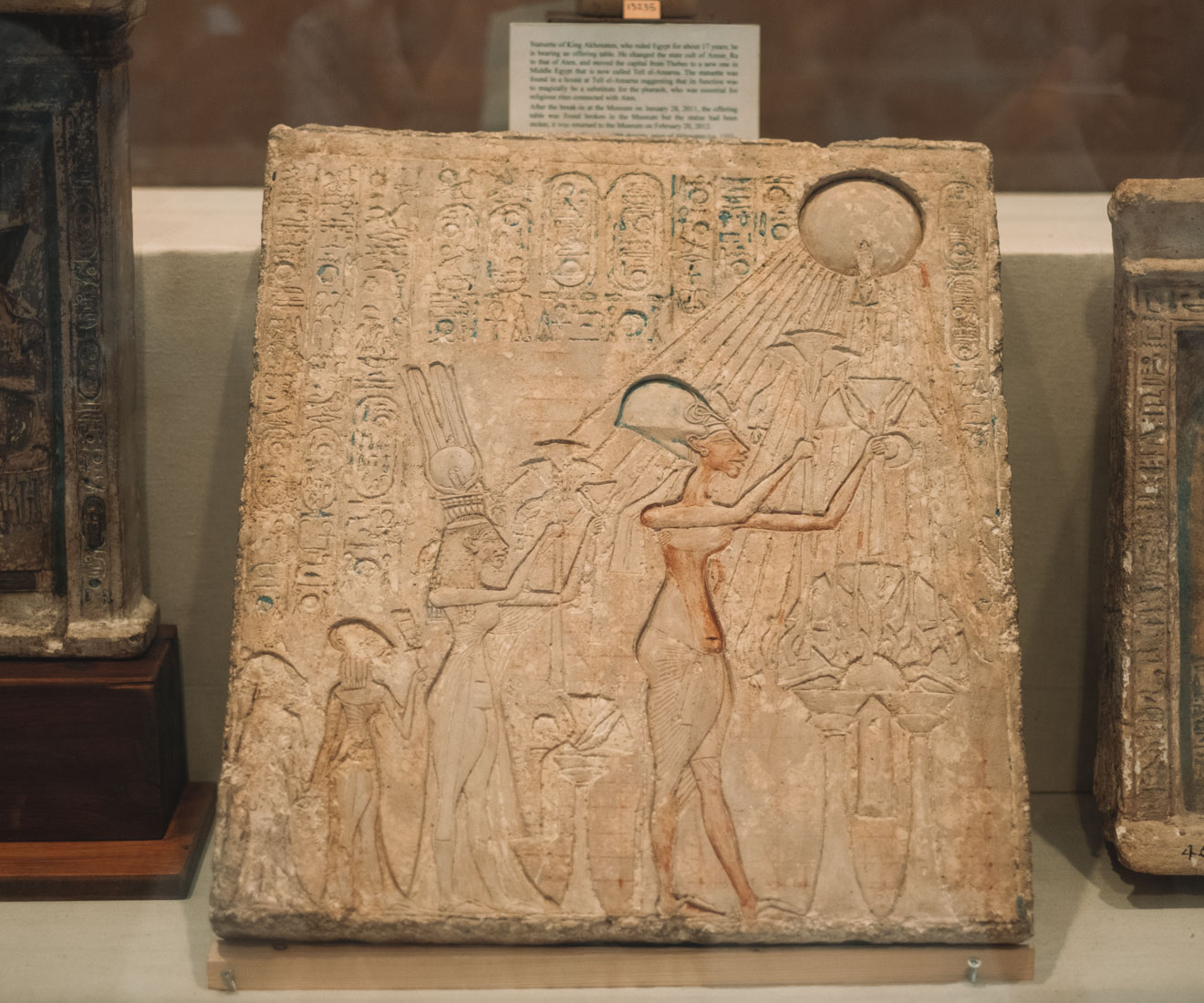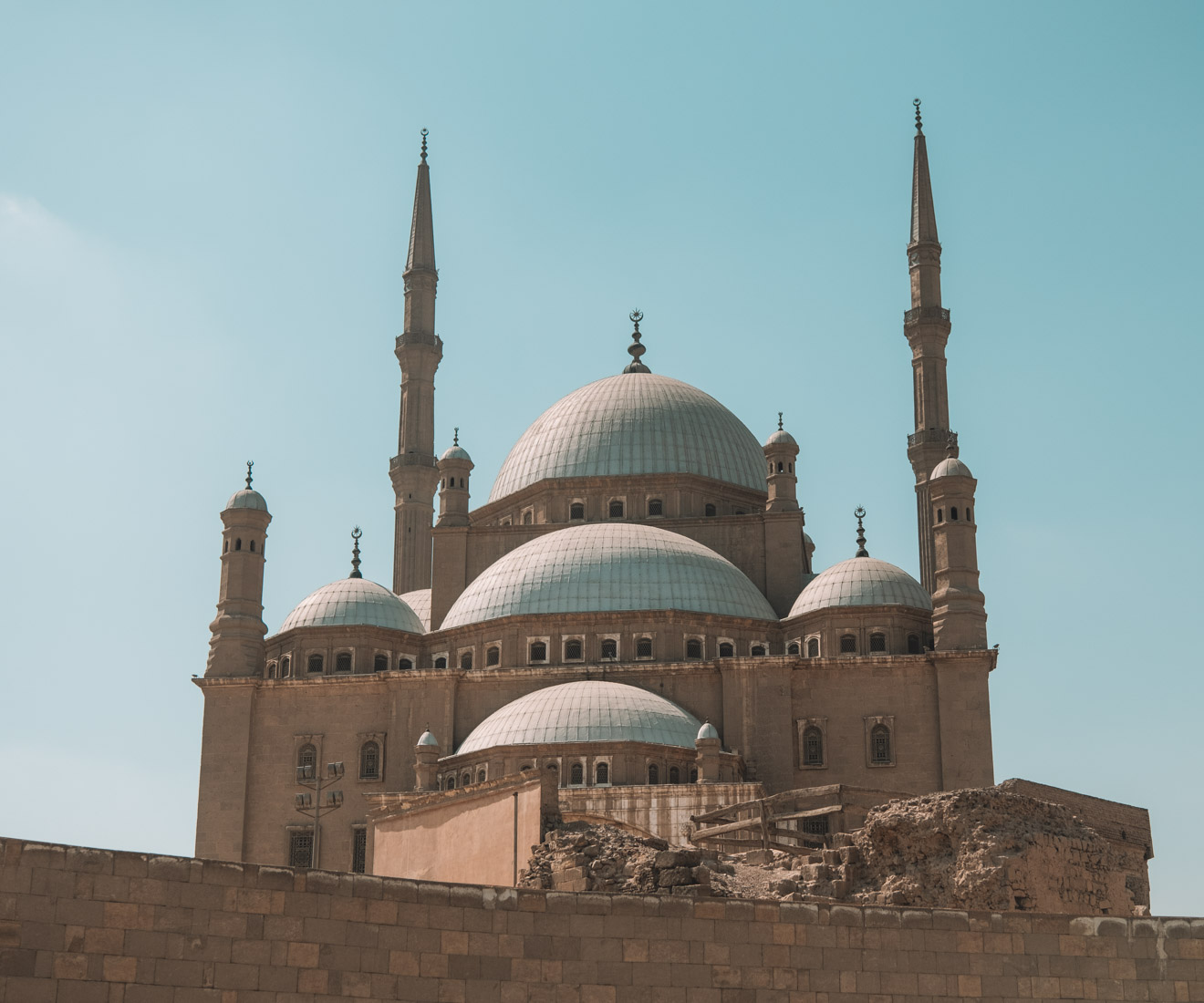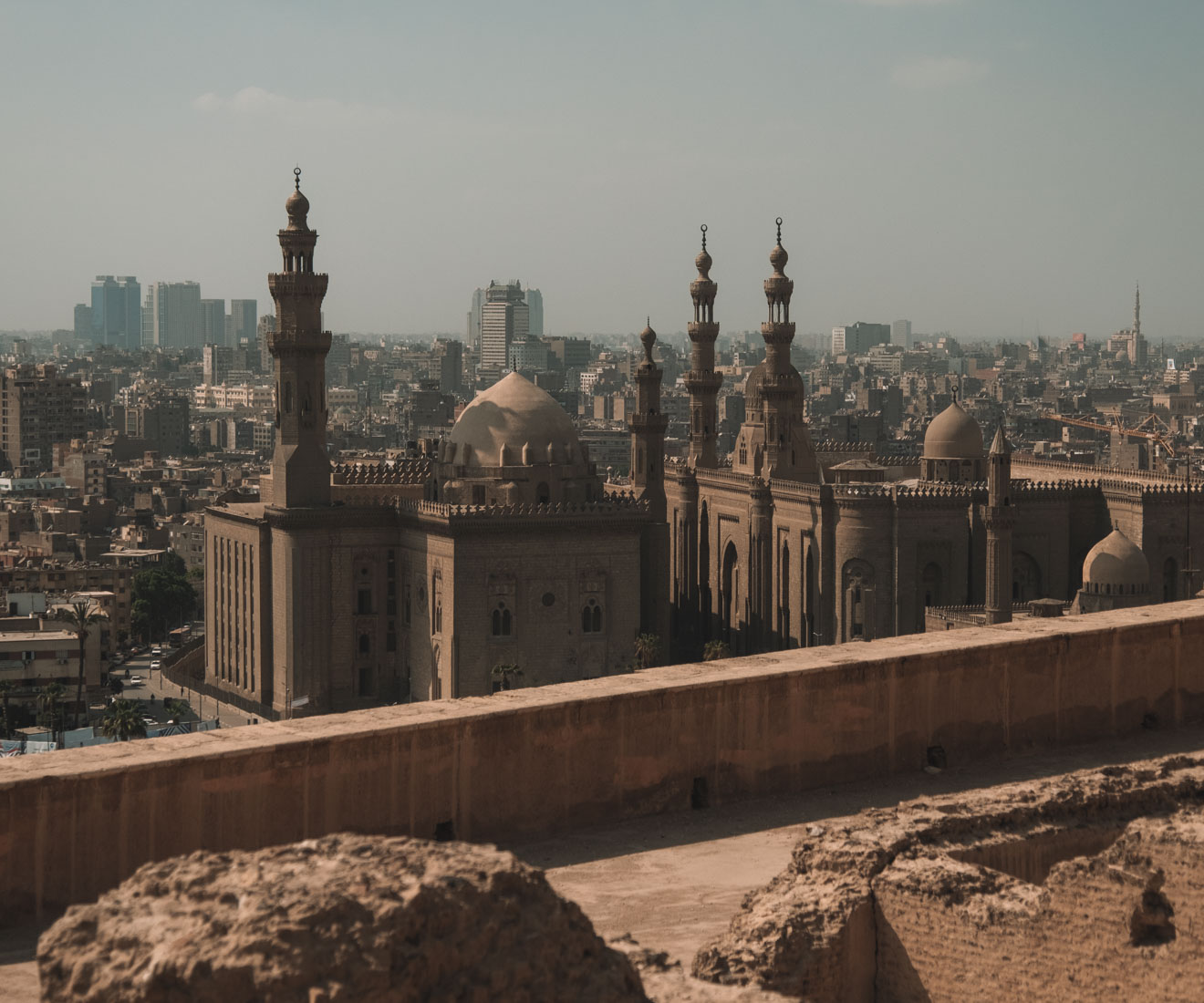 Day 4
Abu Simbel and Aswan
Check out of your hotel very early in Cairo (with breakfast provided on the go), where you will fly to Aswan with your guide.
As an optional add-on, you can visit Abu Simbel, one of the most picturesque complexes in all of Egypt. You will tour this magnificent complex and learn about how the temple was moved to higher ground.
In the afternoon, check into your hotel in Aswan and enjoy the beautiful views of feluccas sailing the Nile.
Overnight in Aswan.
Highlights
Abu Simbel (Optional)
Free Time in Aswan
Accommodation in Aswan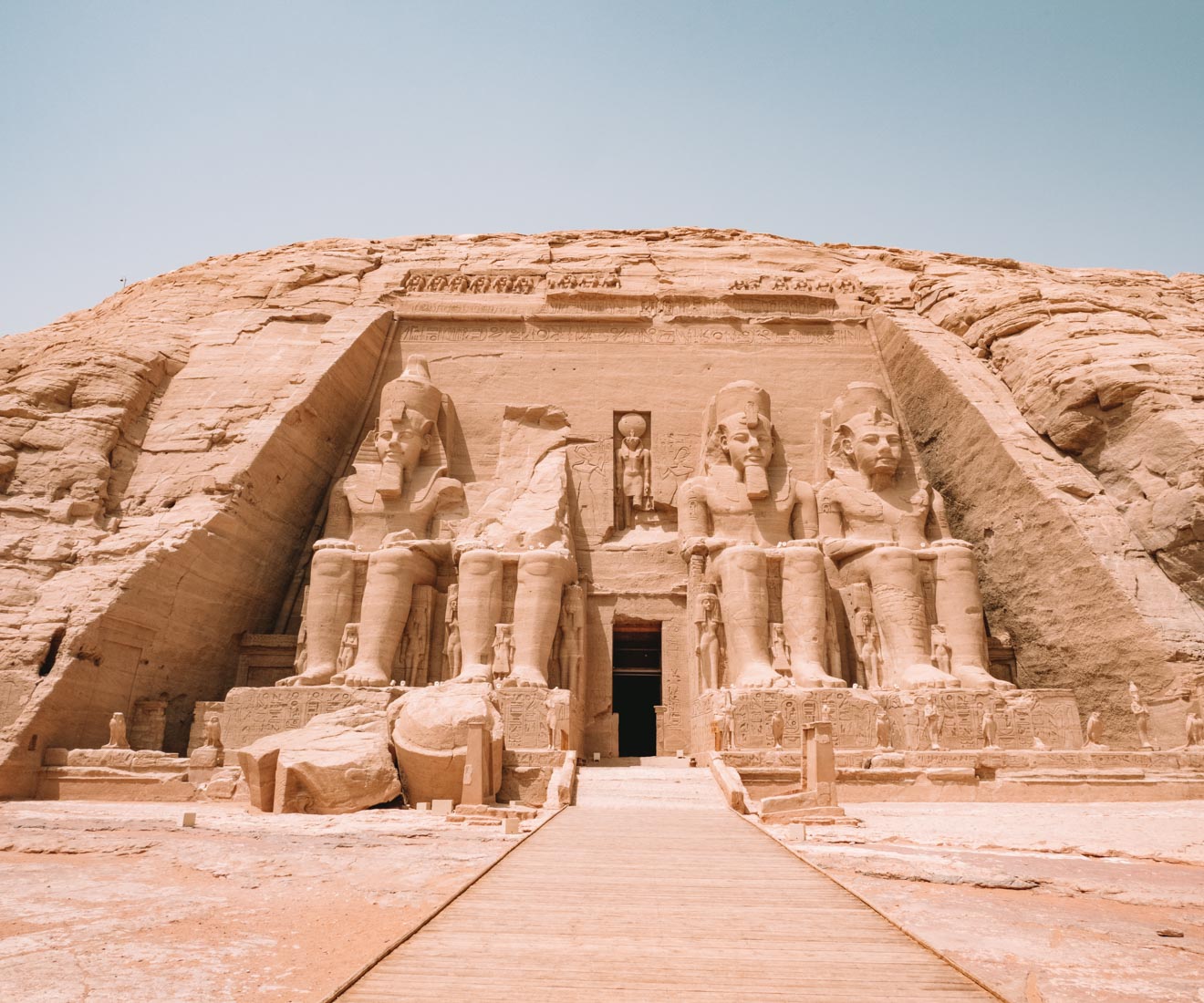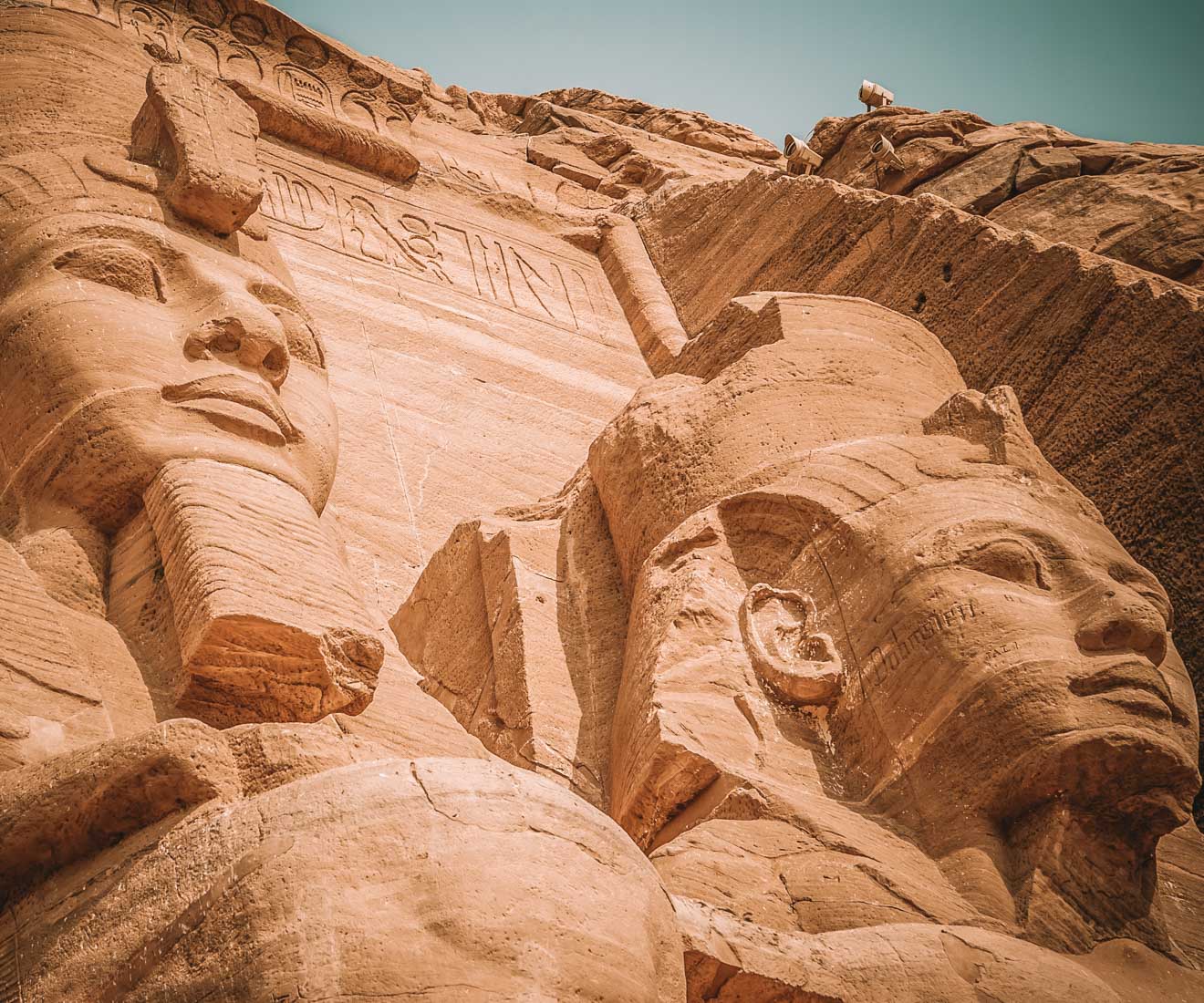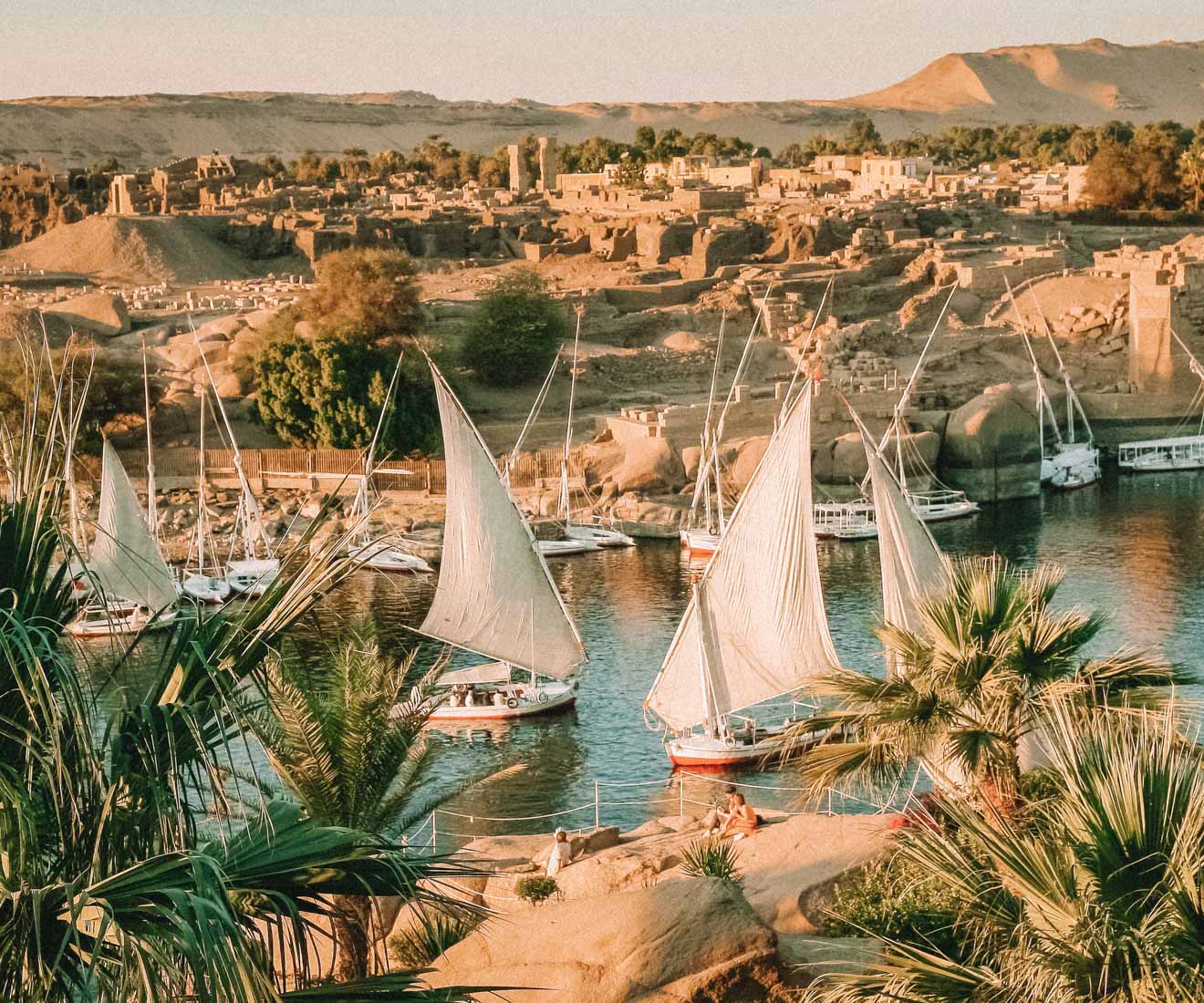 Day 5
Nile Cruise & Philae
After a delicious breakfast, we will enjoy a felucca ride before boarding our Nile Cruise.
Enjoy lunch on board, before taking a short motorboat ride to visit the romantic and majestic Philae Temple on the Island of Agilika.
This will be followed by a visit to the Granite Quarries, which supplied the ancient Egyptians with most of the hard stone used in pyramids and temples and still hold a huge unfinished obelisk.
Overnight on Nile Cruise.
Highlights
Aswan
Philae Temple
Unfinished Obelisk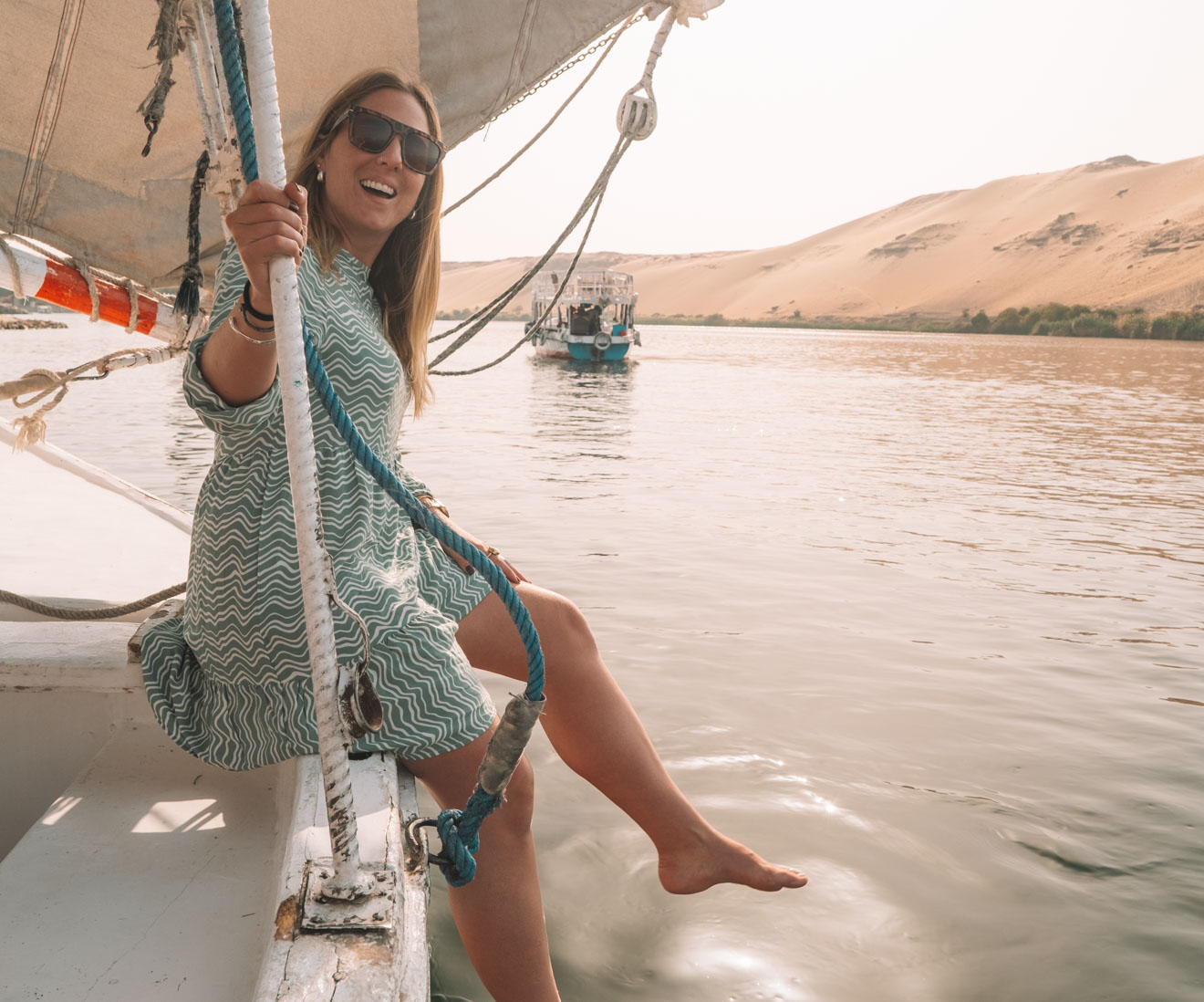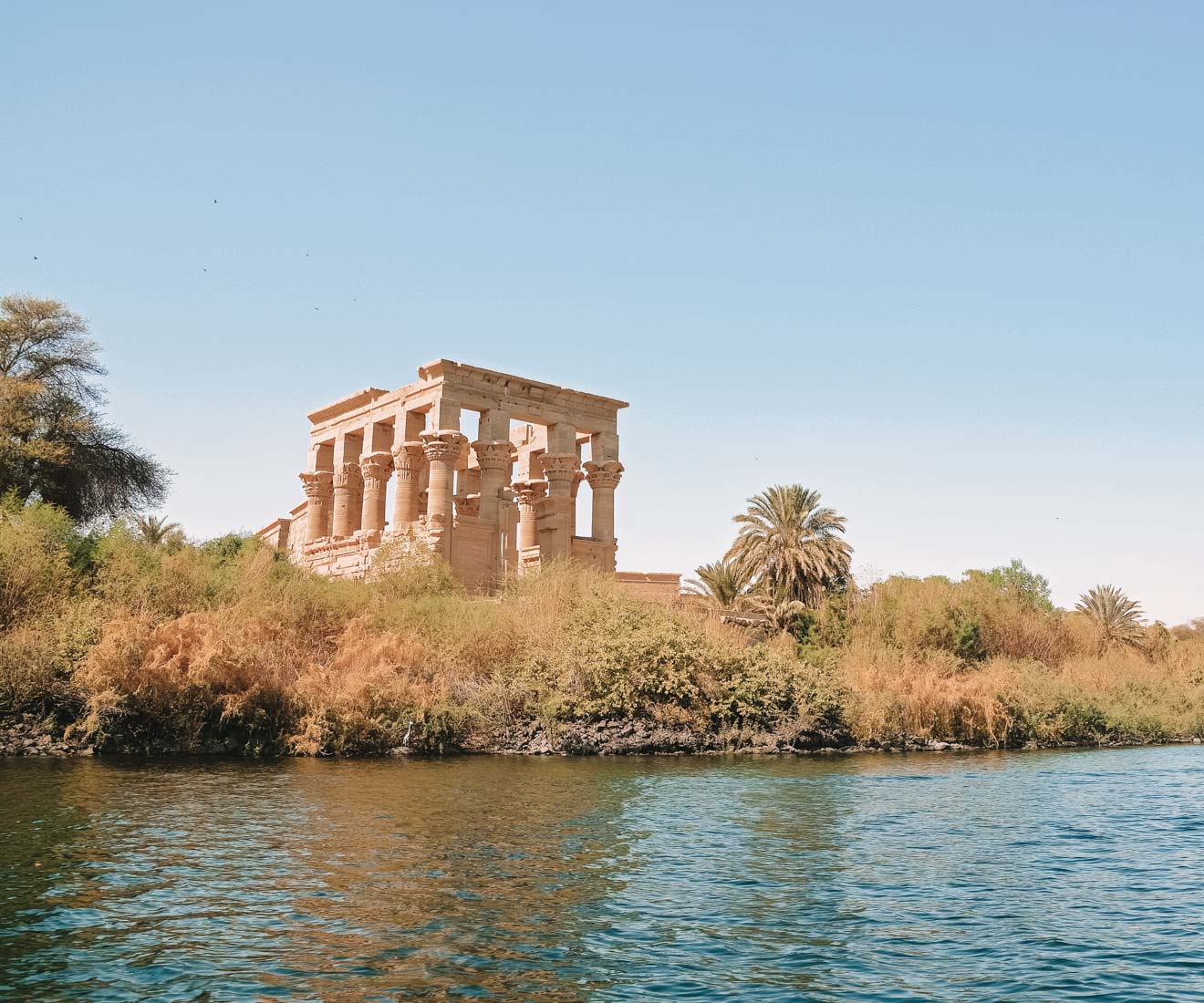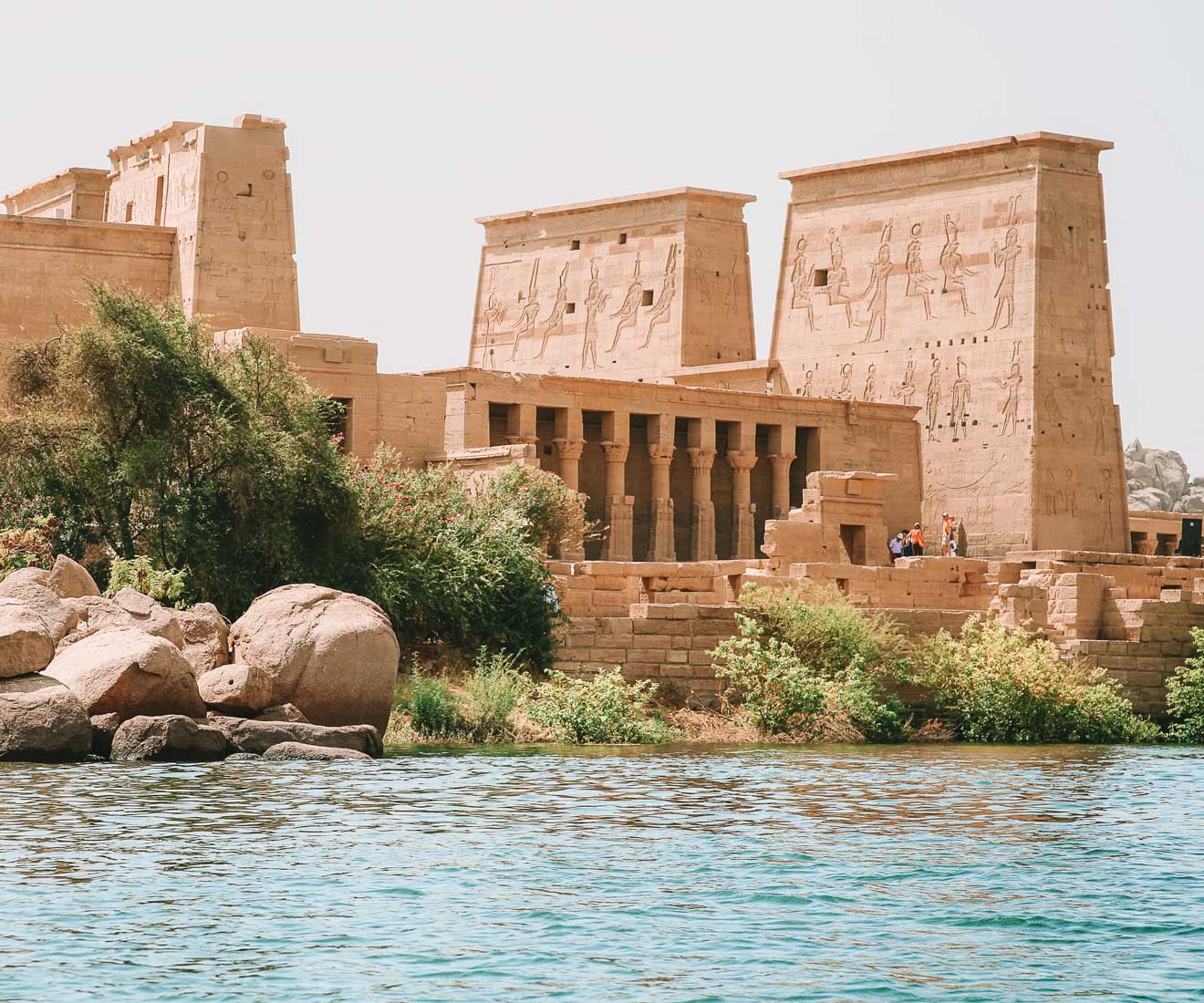 Day 6
Kom Ombo and Edfu
A breakfast buffet will be served on board. This morning, explore the Kom Ombo temple. This unique historical site features a crocodile museum where crocodiles were mummified!
Enjoy lunch and a dip in the pool on board our cruise as we sail to Edfu.
This afternoon, your Egyptologist will guide you around the extraordinary Temple of Edfu.
Back on board, enjoy refreshments as we sail to Luxor.
Overnight on Nile Cruise.
Highlights
Temple of Kom Ombo
Temple of Horus
Onboard Activities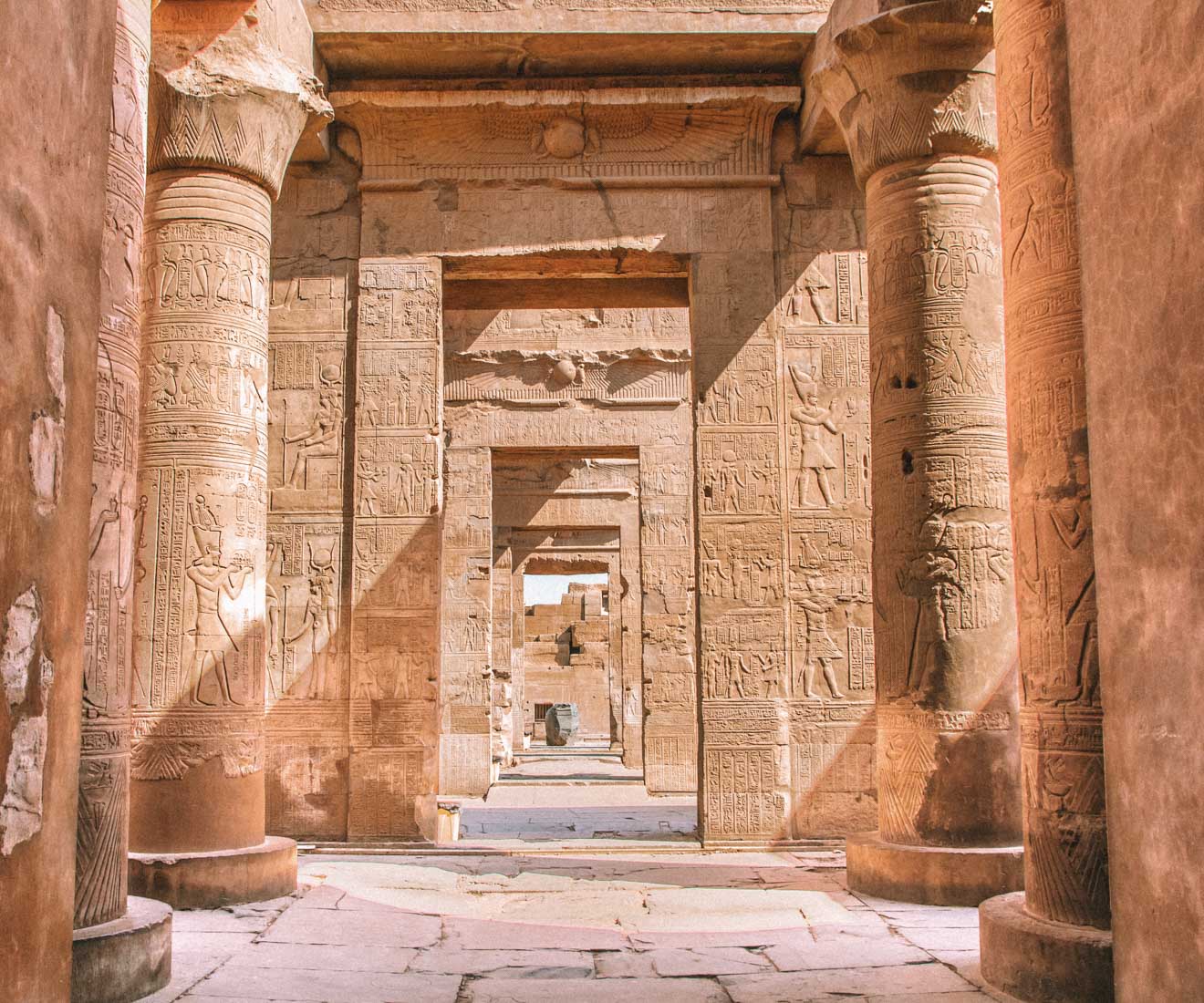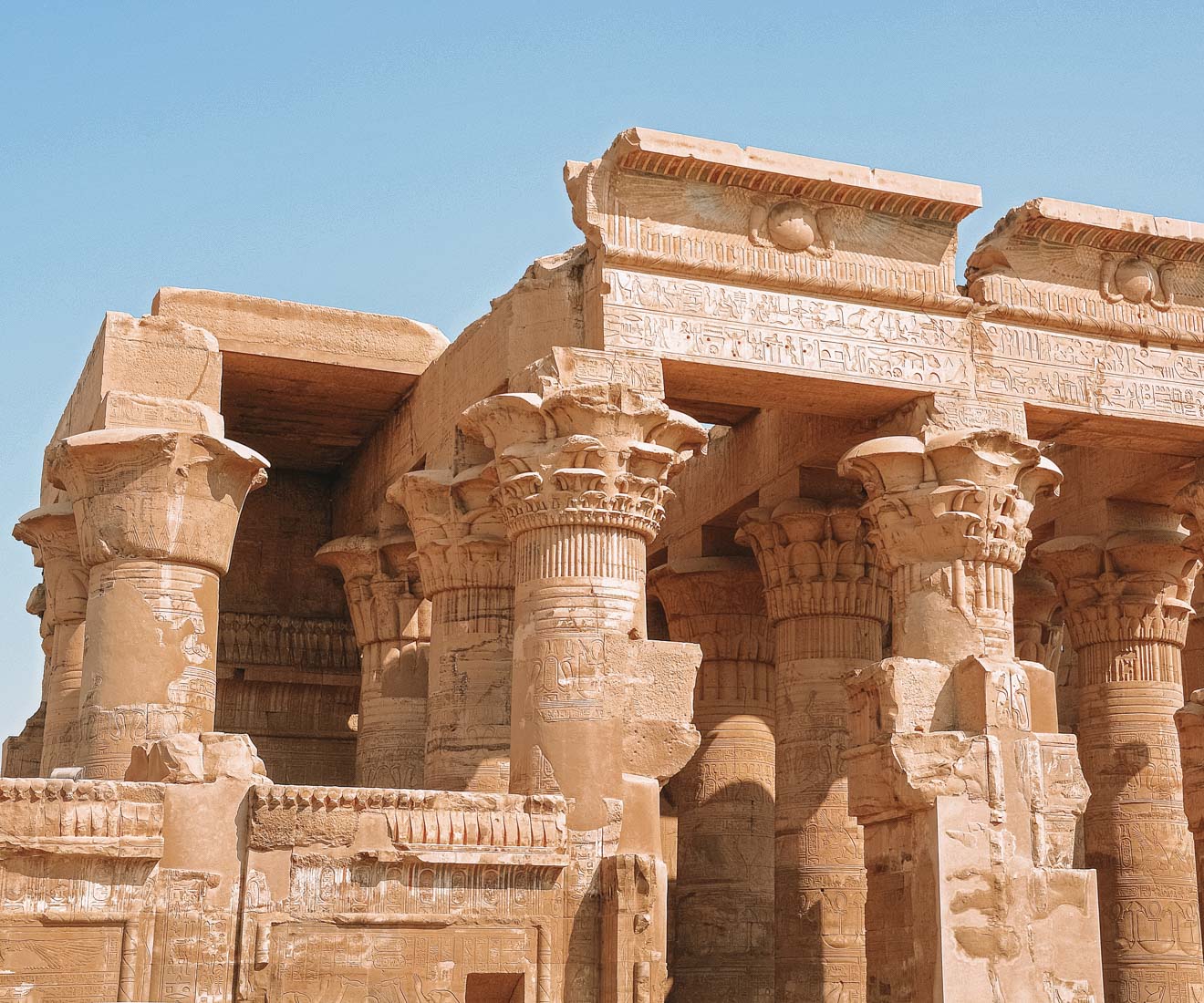 Day 7
Luxor's East and West Bank
This morning, visit the Valley of the Kings. You will have the chance to visit at least one tomb in the Valley of the Queens, and visit the Temple of Queen Hatshepsut. On the way back to the river Nile, you will pass by the famed Colossi of Memnon, known in Ancient Greek times for their haunting voices at dawn.
After lunch, your Egyptologist will guide you around the Temple of Karnak.
In the evening, we will visit the Luxor Temple after dark.
Highlights
Luxor's West Bank
Valley of the Kings
Temple of Queen Hatshepsut
Colossi of Memnon
Karnak and Luxor Temples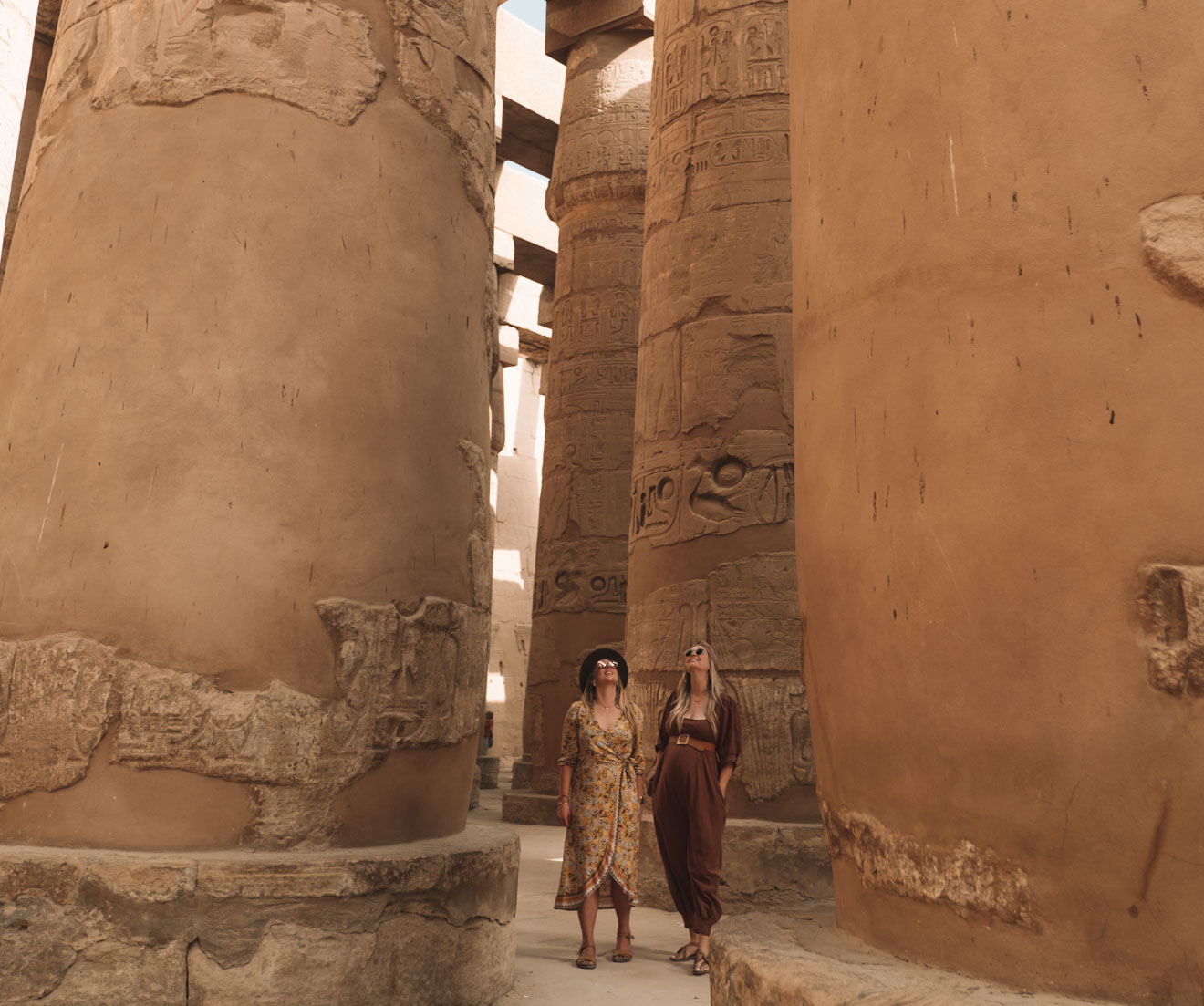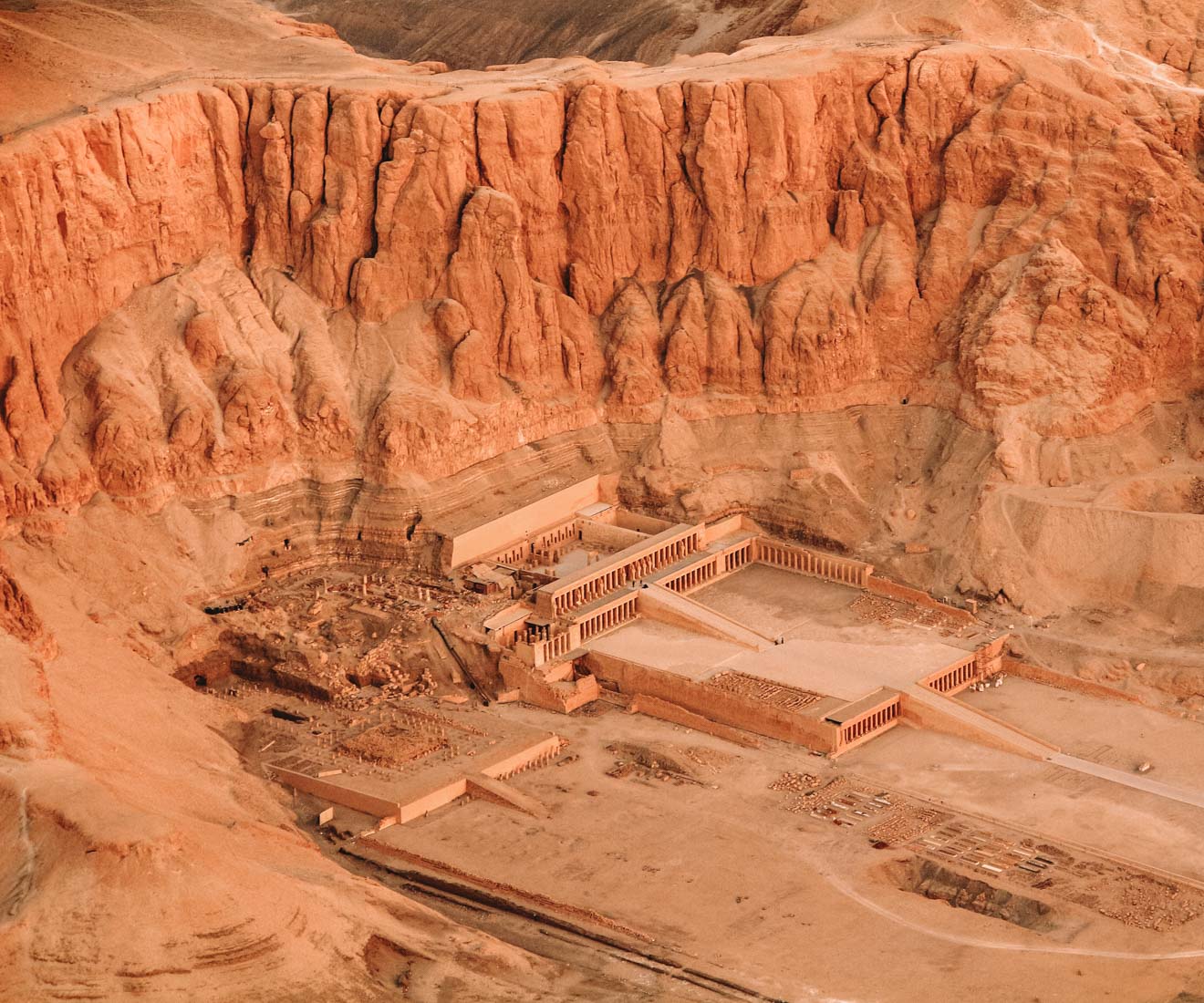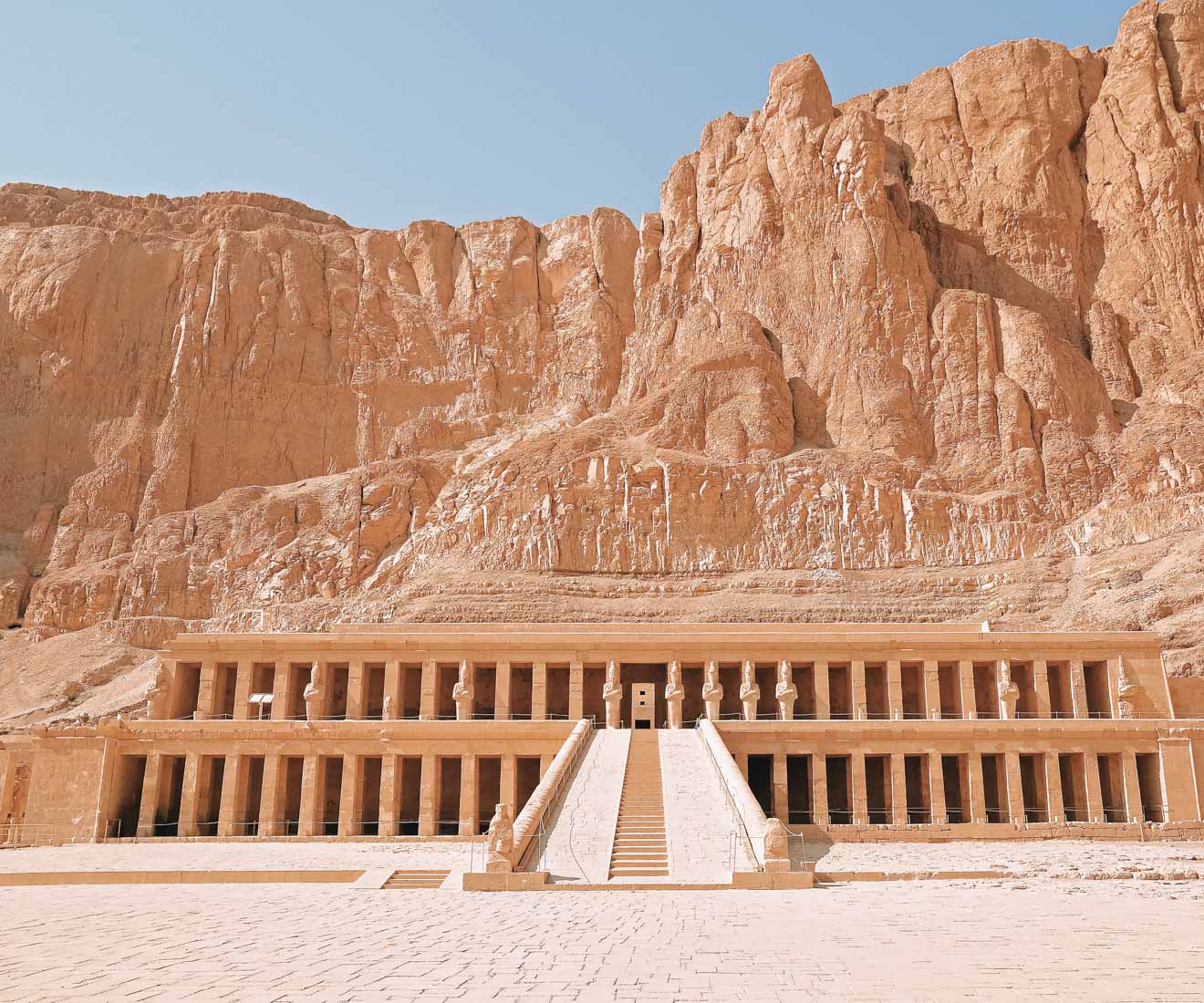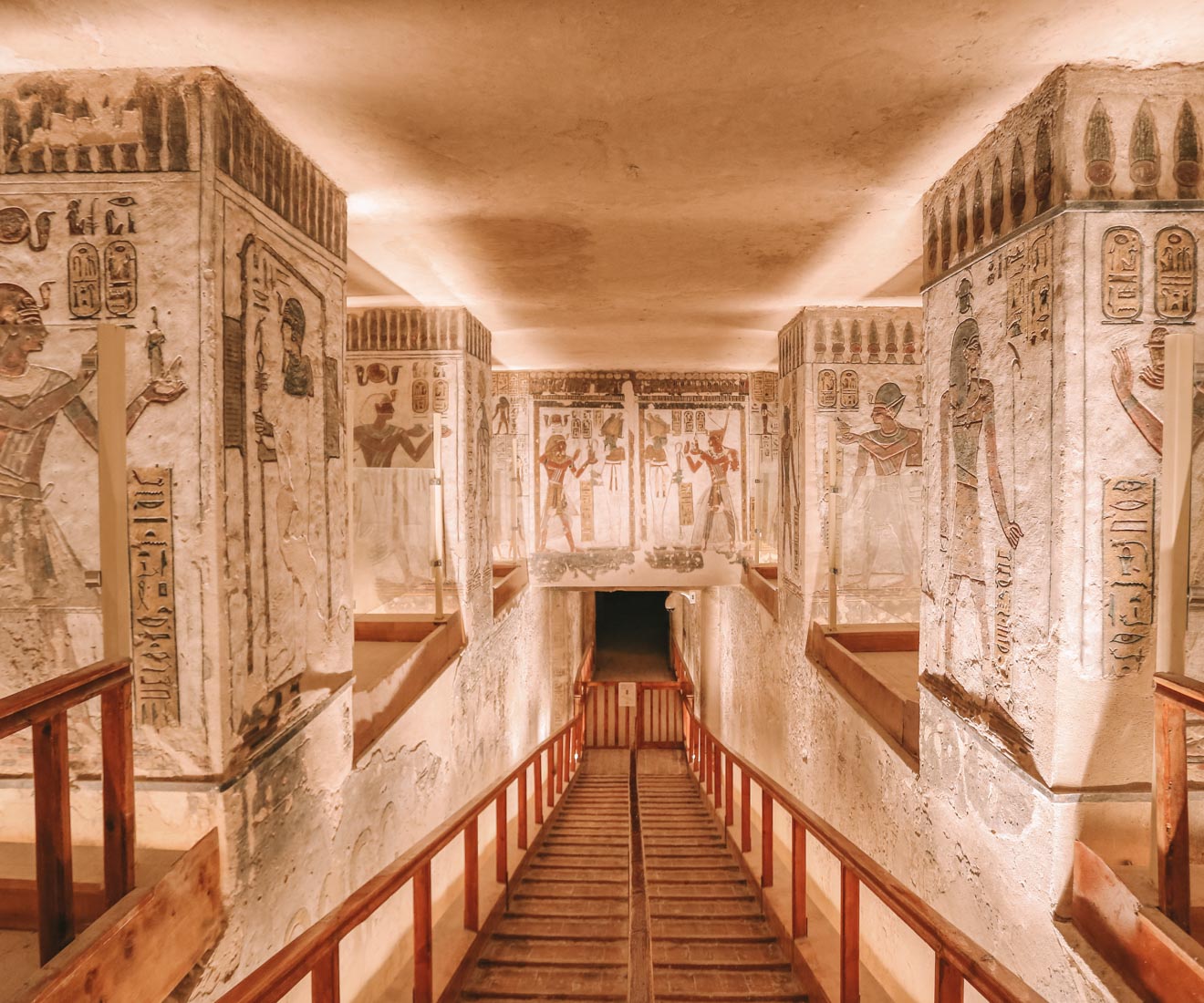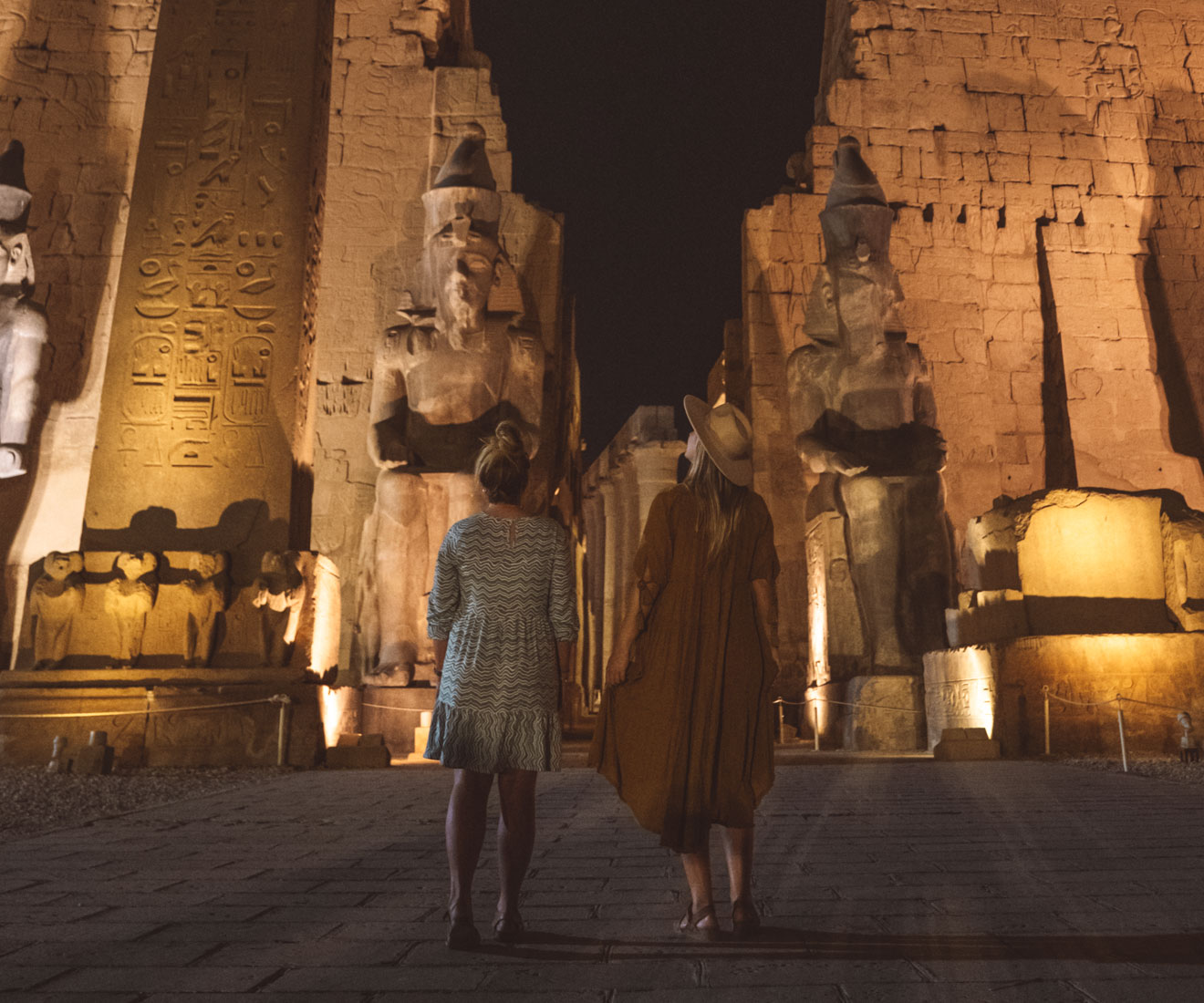 Day 8
Sunrise Hot Air Balloon Ride
As an optional add-on, start your morning early with a sunrise hot air balloon ride over Luxor. Then, enjoy your breakfast on board. Check out from your Nile cruise after breakfast.
Then, drive to El Gouna by bus to your Red Sea resort. From Luxor to El Gouna is about a 3.5-hour drive. Choose to spend the rest of the day by the pool or hang by the beach for some rest and relaxation.
Highlights
Sunrise Hot Air Balloon Ride (Optional)
Travel to El Gouna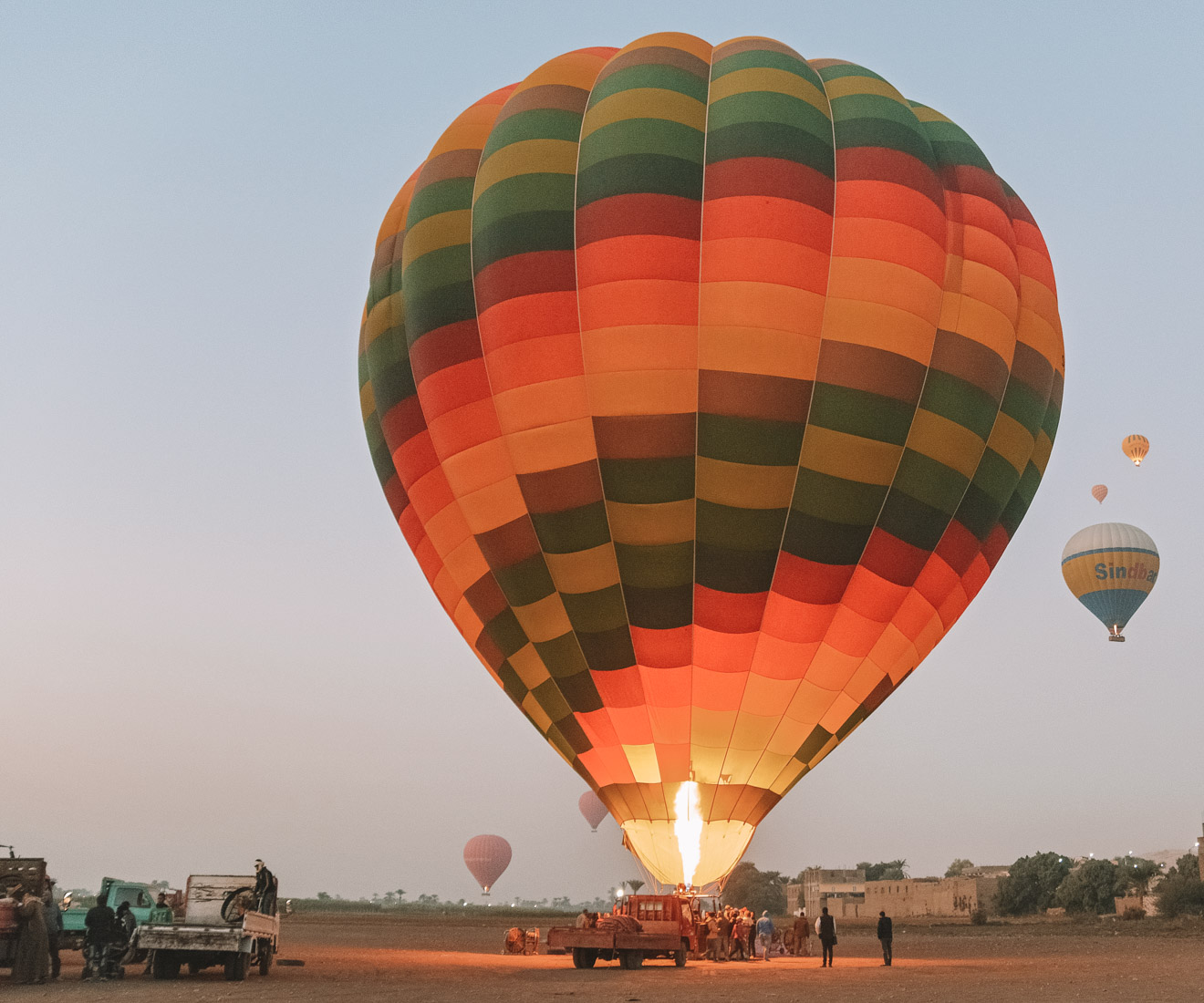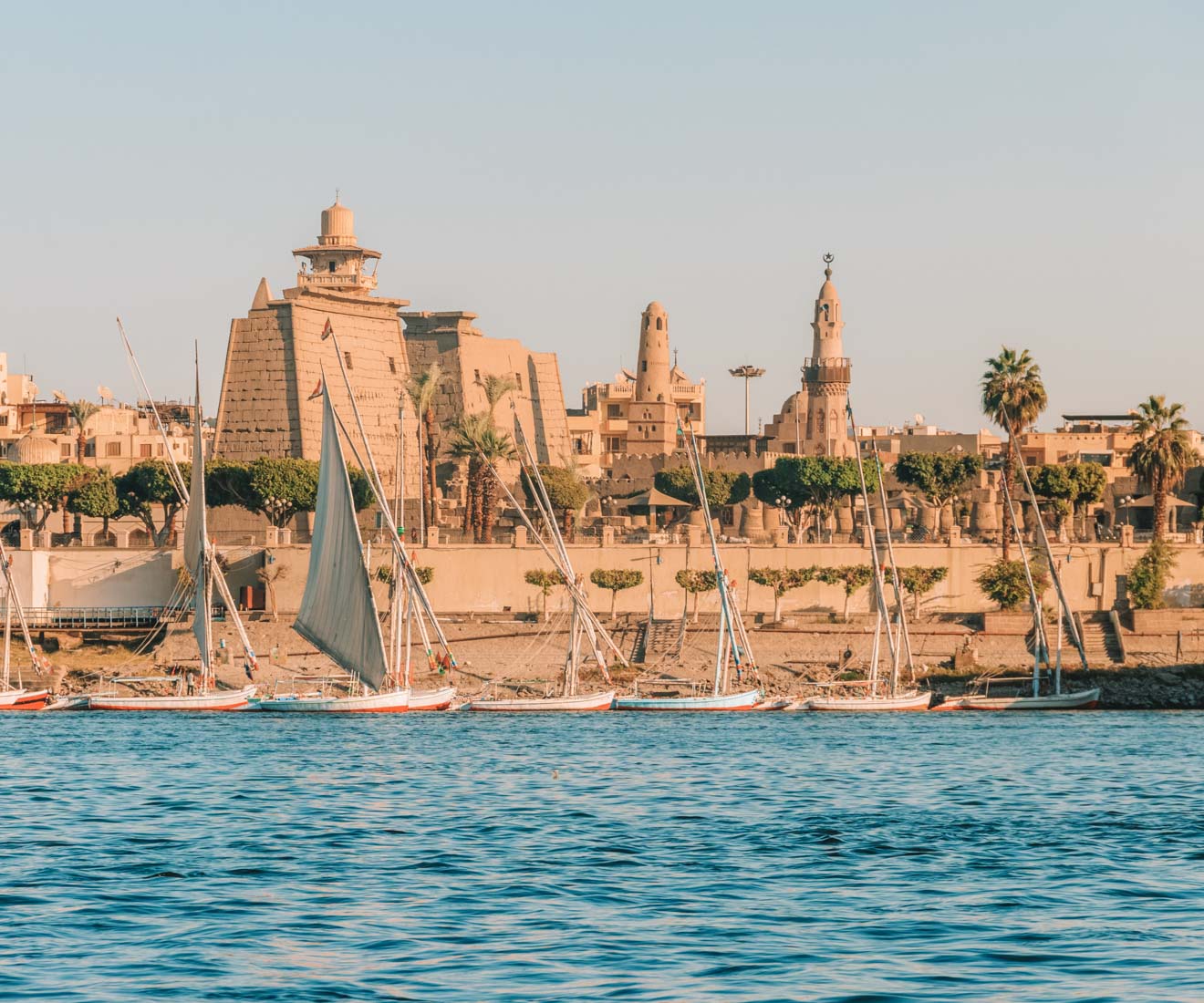 Day 9
Snorkeling and Diving in Gouna
With some of the best underwater sites in the world, you'll get the chance to snorkel or scuba dive in the Red Sea! We've chartered a private boat to enjoy some much-needed Vitamin Sea after 8 days under the hot Egyptian sun!
Choose to hang on the beach, snorkel, or scuba dive as you explore the beauty of the Red Sea and its wonderful marine life.
We'll spend the rest of the day exploring El Gouna by foot (and Tuk Tuk)!
Included in the tour
Snorkeling (Optional)
Scuba Diving (Optional)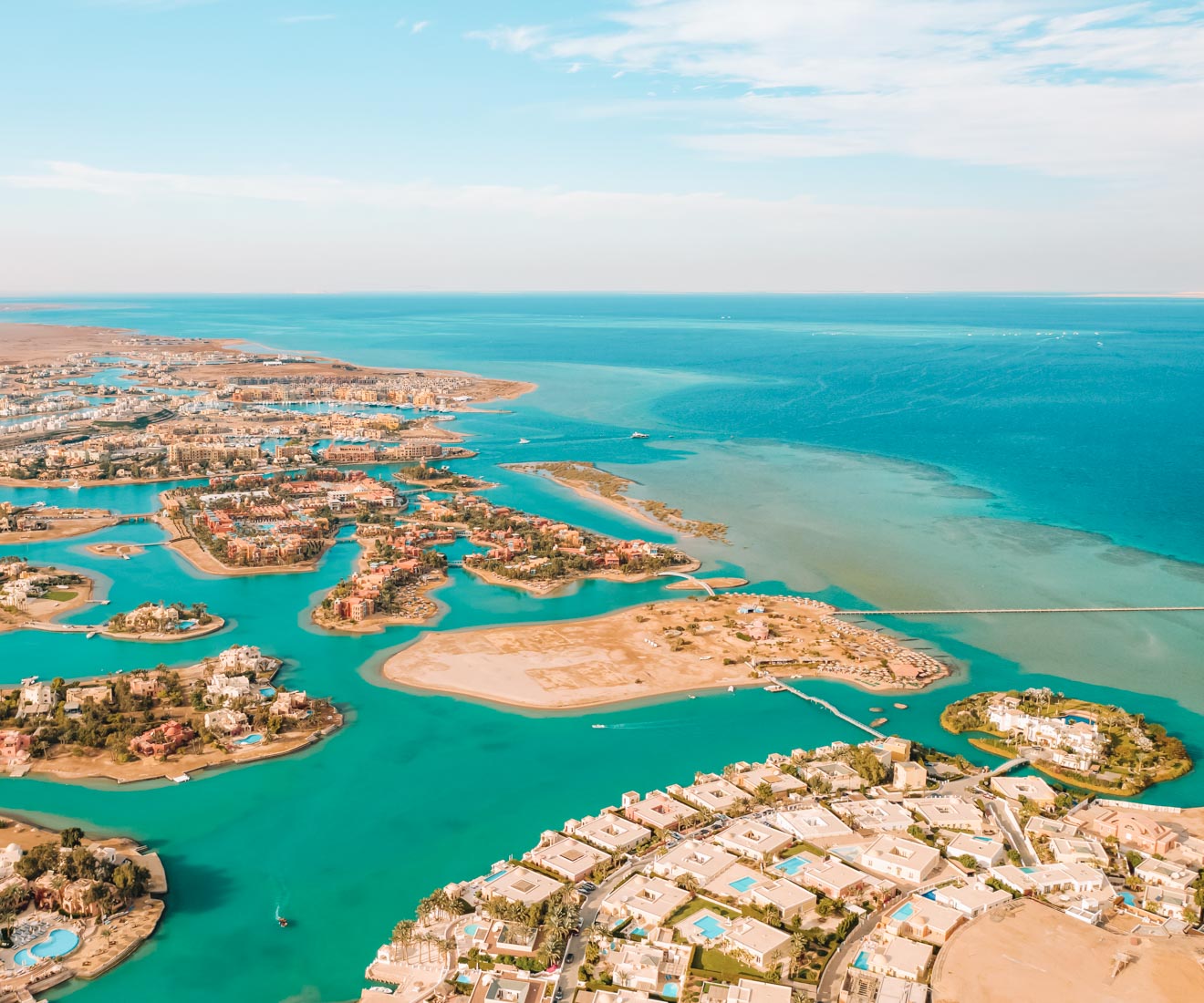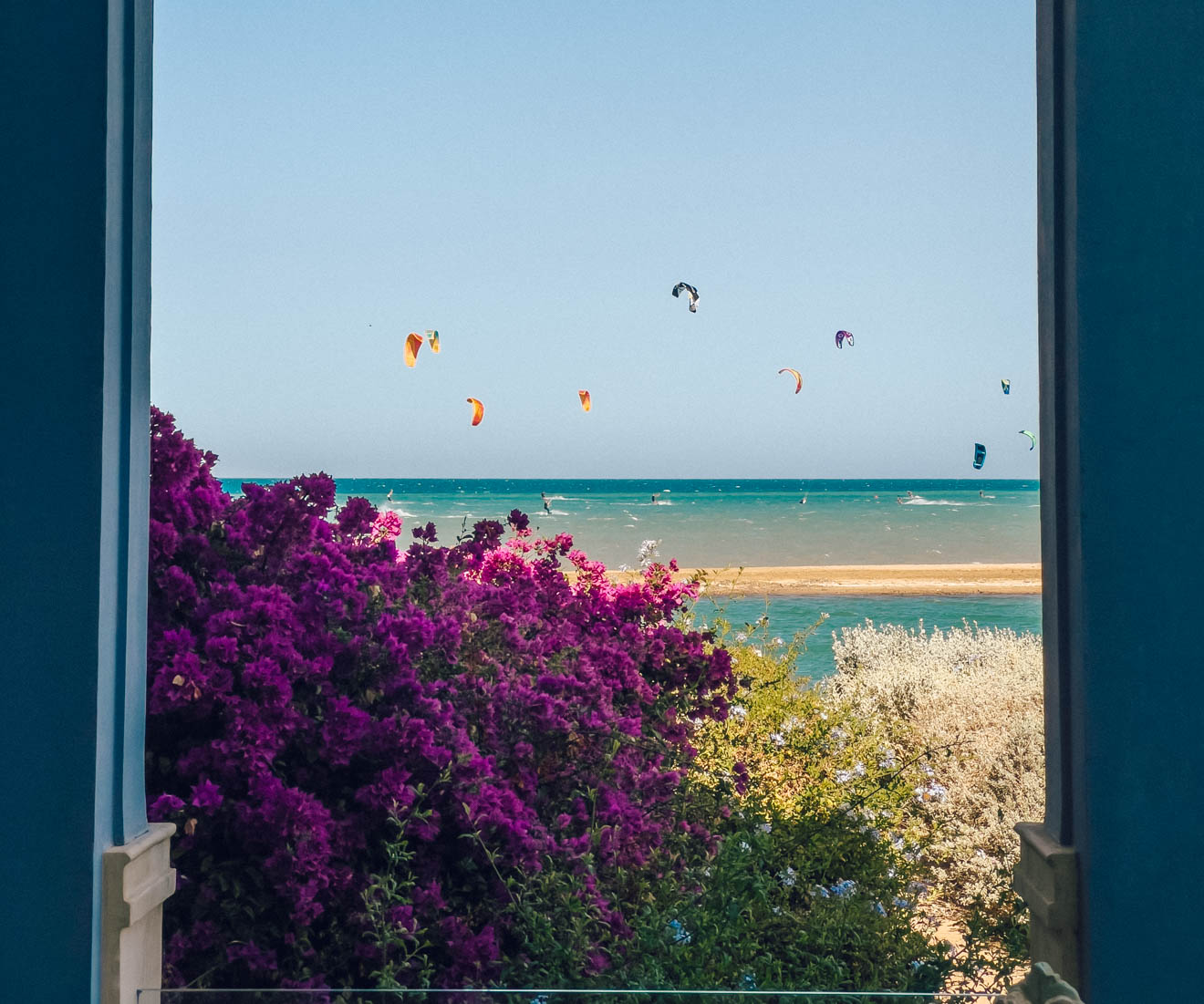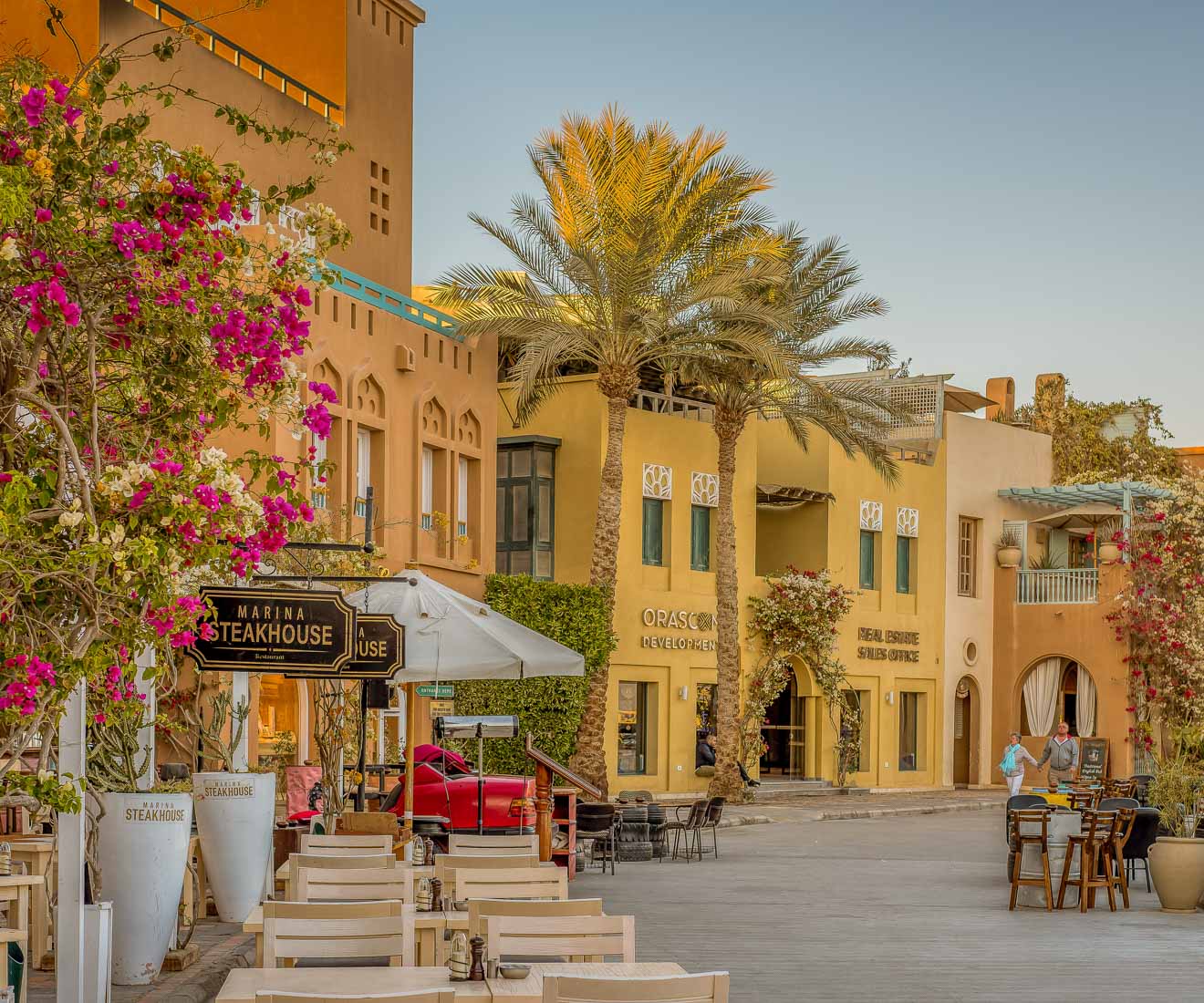 Day 10
El Gouna to Cairo
After breakfast at your hotel in El Gouna, we will depart for our flight back to Cairo.
We'll wander around the captivating Khan El-Khalili Bazaar, reputed to be the largest bazaar in the Middle East.
Check into our luxury accommodation for some downtime before our farewell dinner to celebrate the end of an amazing trip!
Included in the tour
Domestic Flight from Hurghada to Cairo
Visiting the Khan El-Khalili Bazaar
Farewell Dinner
Luxury Accommodation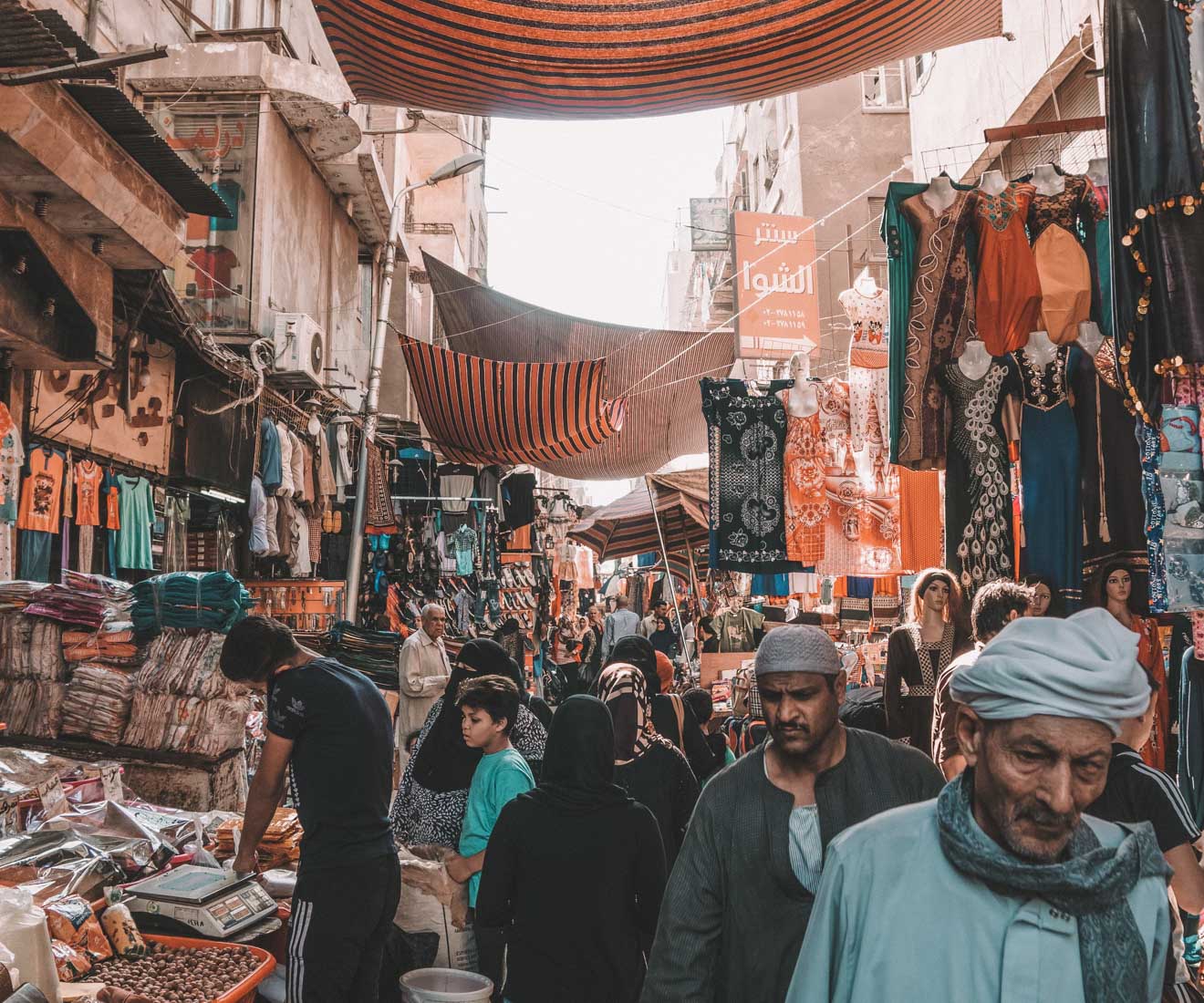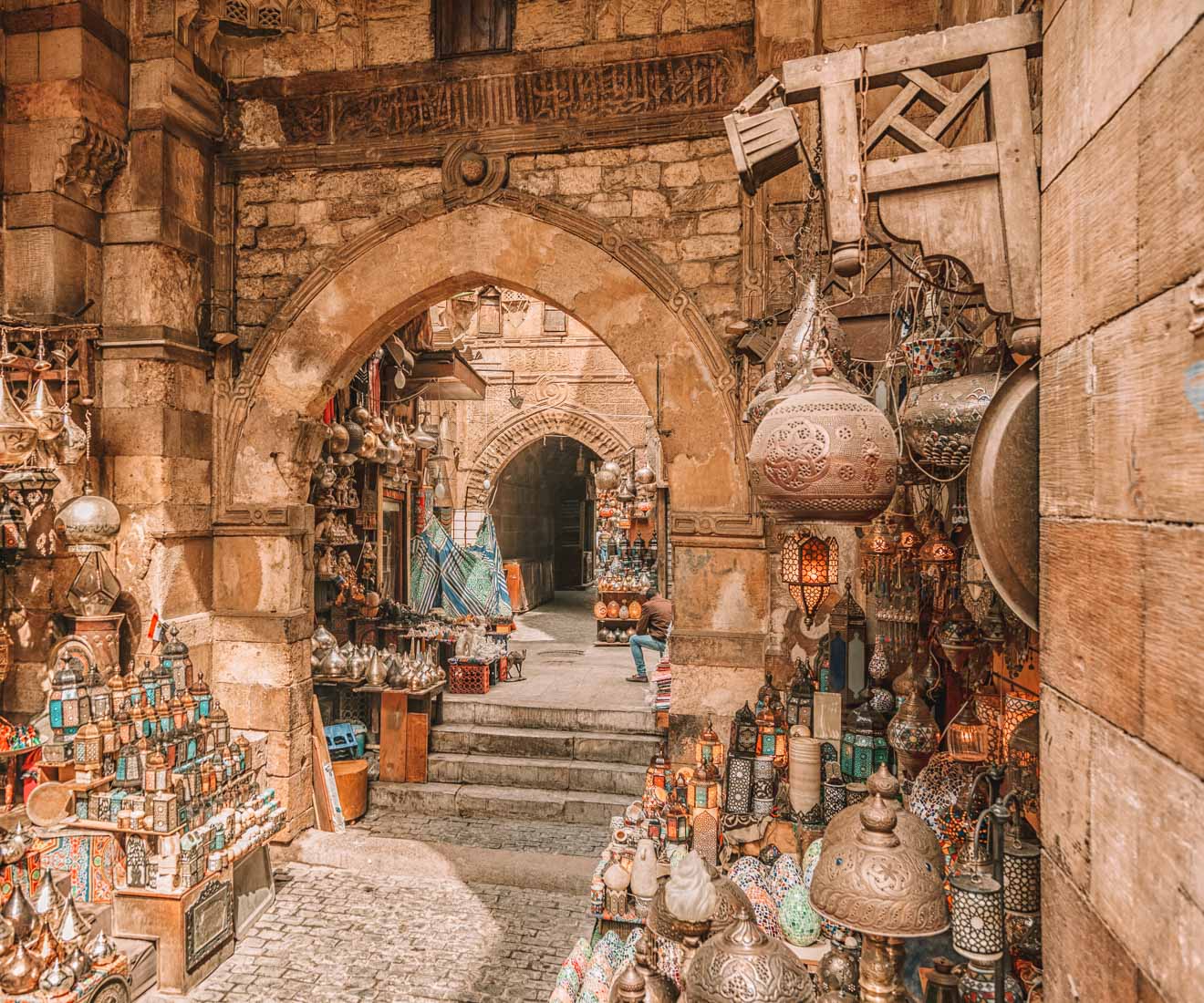 Day 11
Departure from Cairo
Breakfast at your hotel in Cairo. Check-out and transfer to Cairo International Airport for final departure. We will transfer all guests to arrive three hours prior to their flight departure.
Included in the tour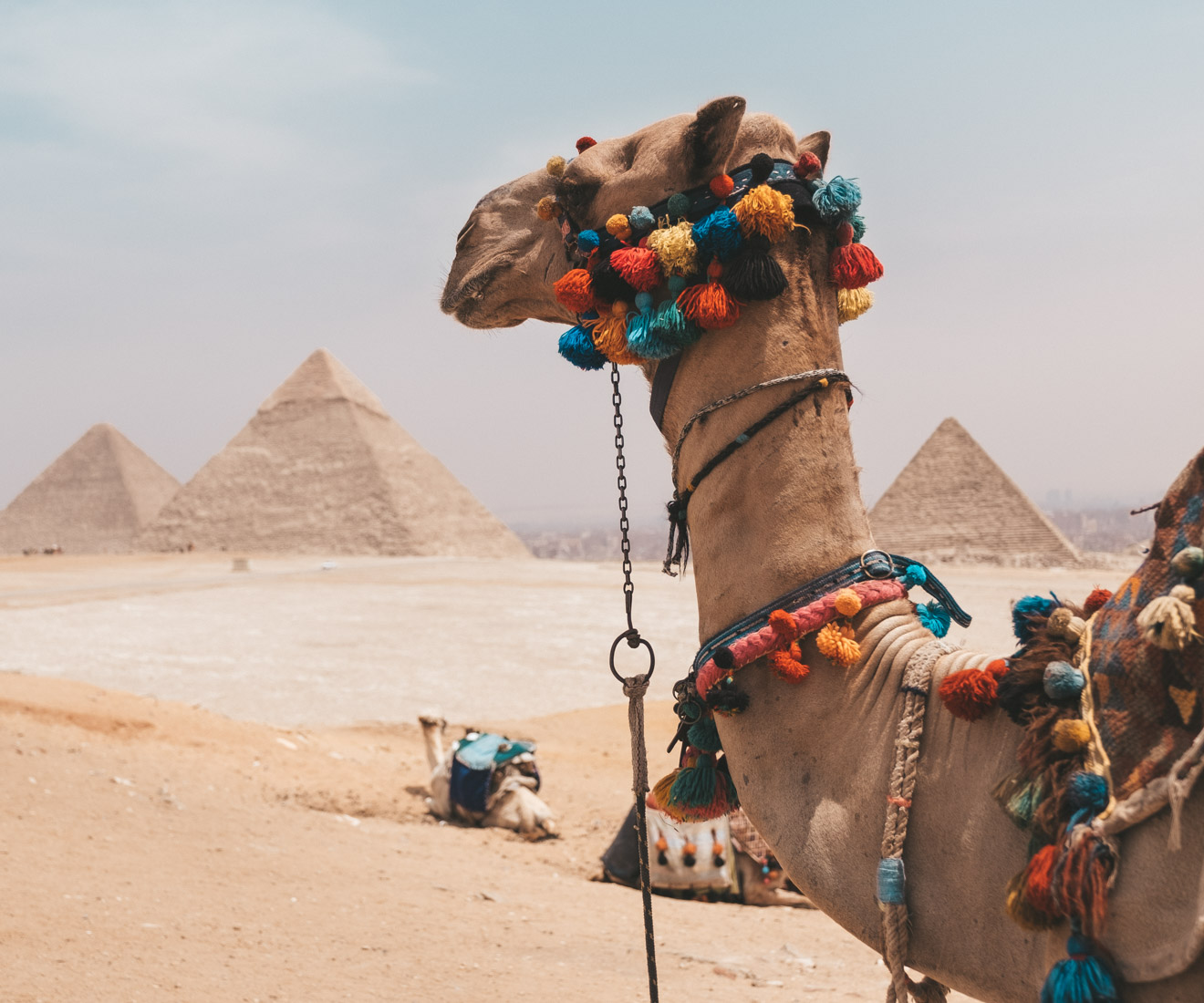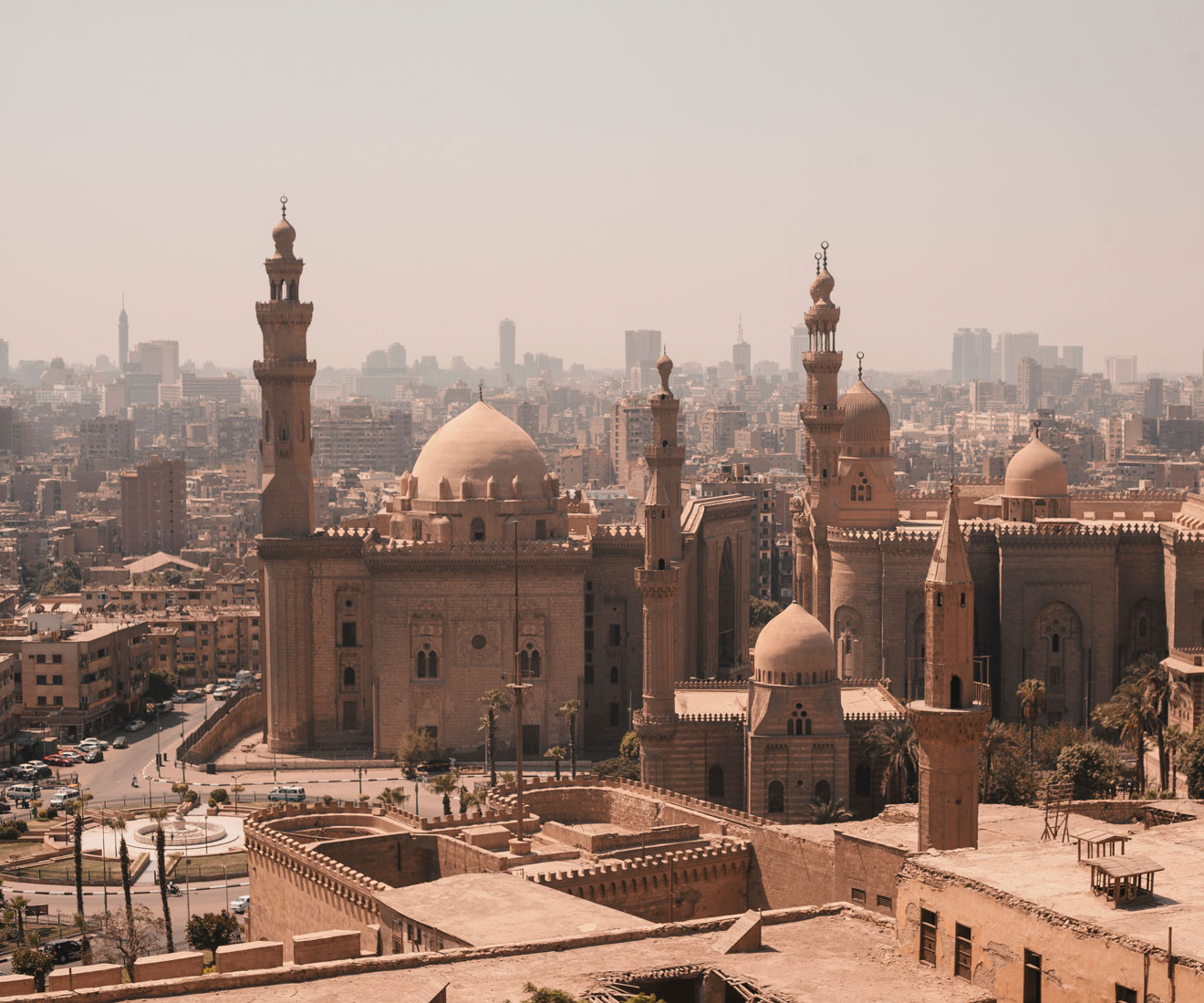 DISCLOSURE:
The above is a sample tour itinerary and accommodation and activities may be modified based on availability. This tour covers the whole of the country of Egypt and, naturally, involves a LOT of travel time. We will have some days with 3 domestic flights. Many tours leave out at least one highlight in the country because of the distance to travel, but this tour offers the full experience. Note that our itinerary focuses on local experiences, including food, so some meals might not have many Western options. The itinerary is subject to change due to inclement weather or other factors outside of our control. Egypt can reach temperatures over 100F. While we strive to keep you as comfortable as possible, it can be hot and uncomfortable at times. Keep in mind that every activity is optional and you can opt-out of activities you aren't comfortable with. For more information on our COVID health and safety procedures, visit our FAQ.
Testimonials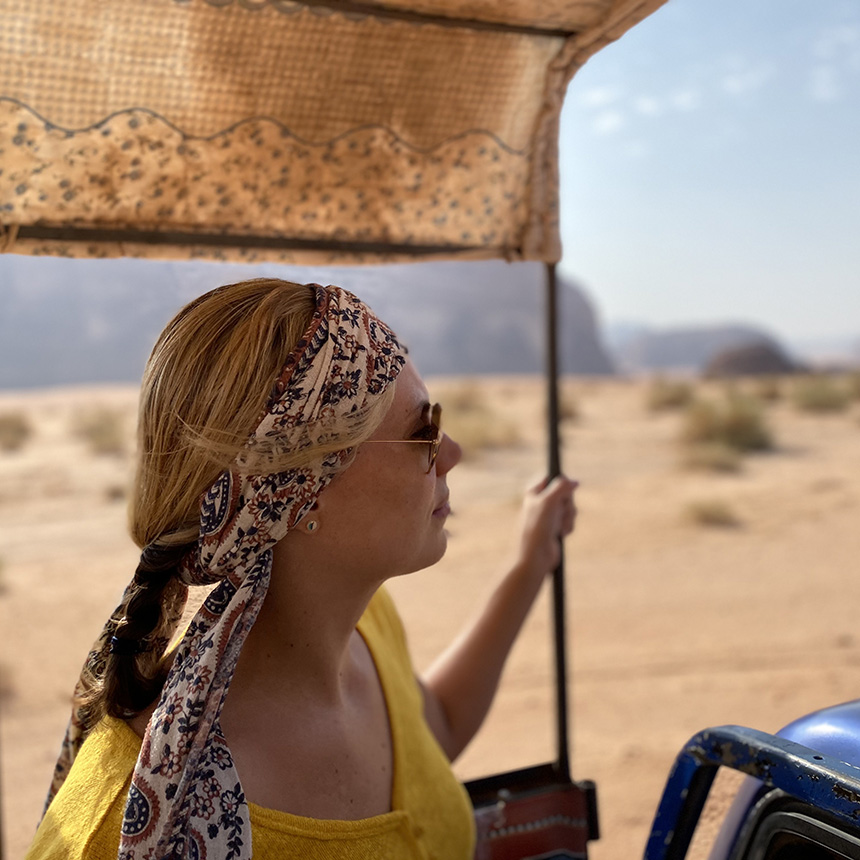 Michelle C.
"I had high hopes for my trip to Jordan with TBA Escapes, and I can honestly say the experience far exceeded my expectations. Every last detail, from arrival to departure, was arranged thoughtfully. I saw things I only dreamed about, like the Dead Sea, Petra, and Wadi Rum, and made friendships with incredible women. Our guides were absolutely lovely and made the trip that much better. Jordan was a perfect introduction to traveling in the Middle East, and I'm looking forward to booking another tour with TBA Escapes in the future!"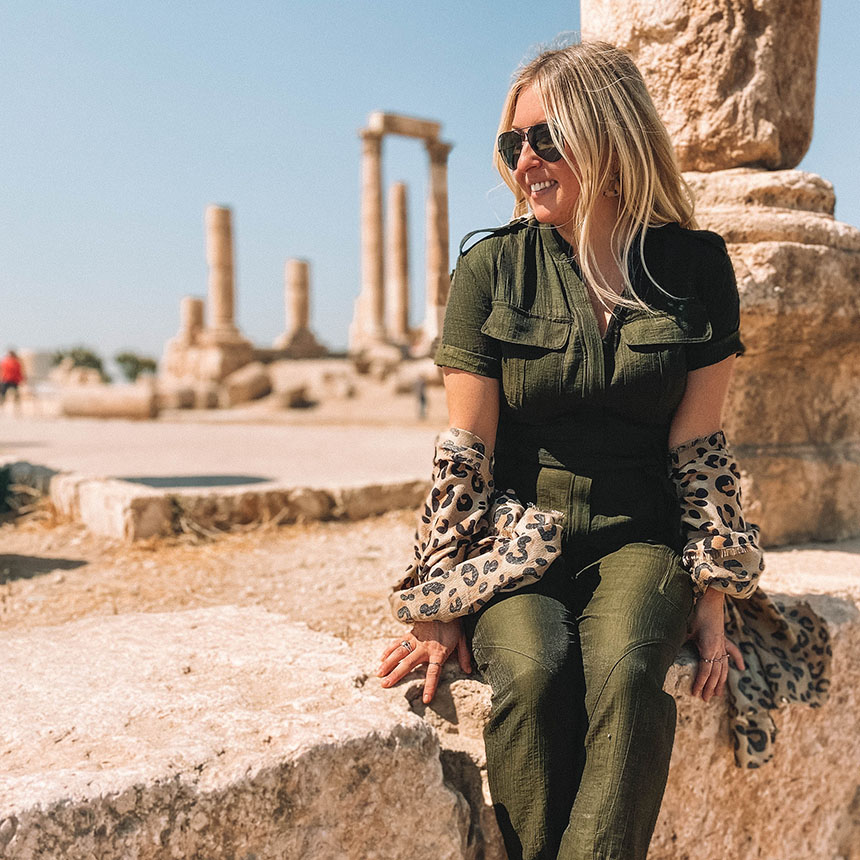 Kylie N.
"I've never been on a group tour before (usually I like to travel solo!), so was a bit anxious about joining a group. However, this experience was incredible. I'm so happy I went, Kiersten and the rest of the team continuously went out of their way to make sure everyone was comfortable and taken care of. I was also hesitant because this was advertised as a "photography" tour, that my expectations were unrealistic and set too high. (I wanted to get more comfortable using my camera). Luckily that wasn't the case, Kiersten was an excellent teacher and I learned SO SO SO much. I walked away from the tour with camera knowledge, Lightroom knowledge, and new experiences that I probably wouldn't have experienced on my own. I'm so grateful for TBA Escapes and the confidence it gave to me."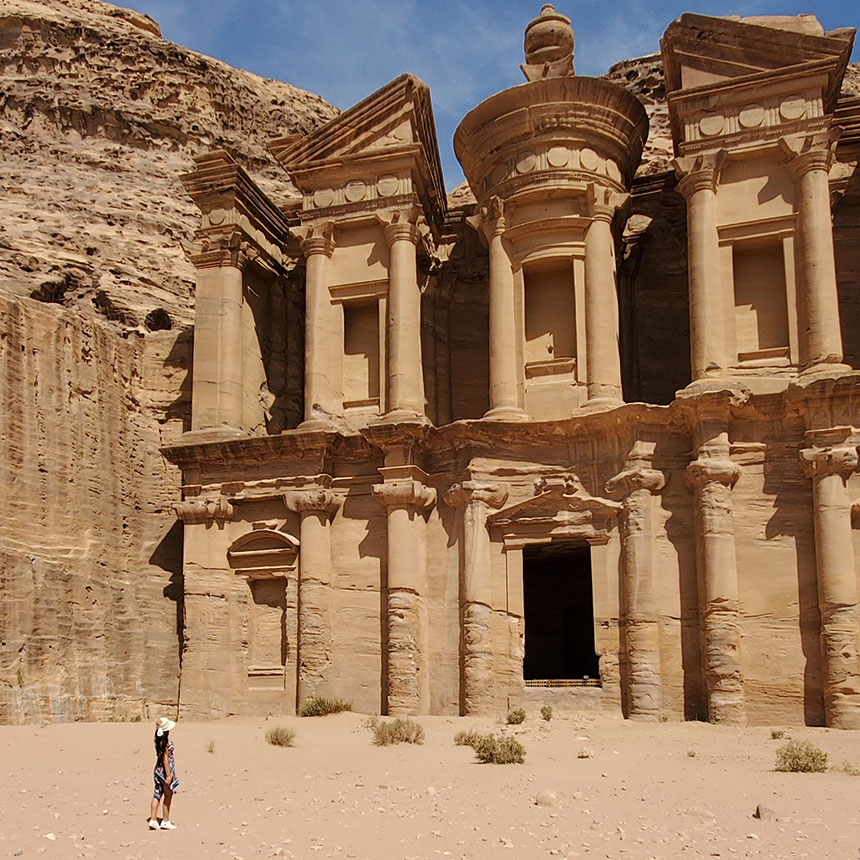 Raquel T.
"Epic trip of a lifetime! Thank you TBAEscapes for helping me fulfill my #1 Bucket List item, visiting Petra, Jordan. No words can even begin to describe how amazing this trip was…it exceeded all of my expectations! When I think back to the week spent with 15 amazing women exploring all corners of the beautiful country of Jordan, a permanent smile on my face forms and goosebumps begin to emerge. I can't even begin to pick my favorite adventure…exploring Wadi Mujib, Jeeping throughout Wadi Rum, floating in the Dead Sea, hiking all over Petra, scuba diving the Red Sea…it all was incredible! Thank you to everyone who made this an epic journey I will forever cherish. Can't wait for the next adventure!"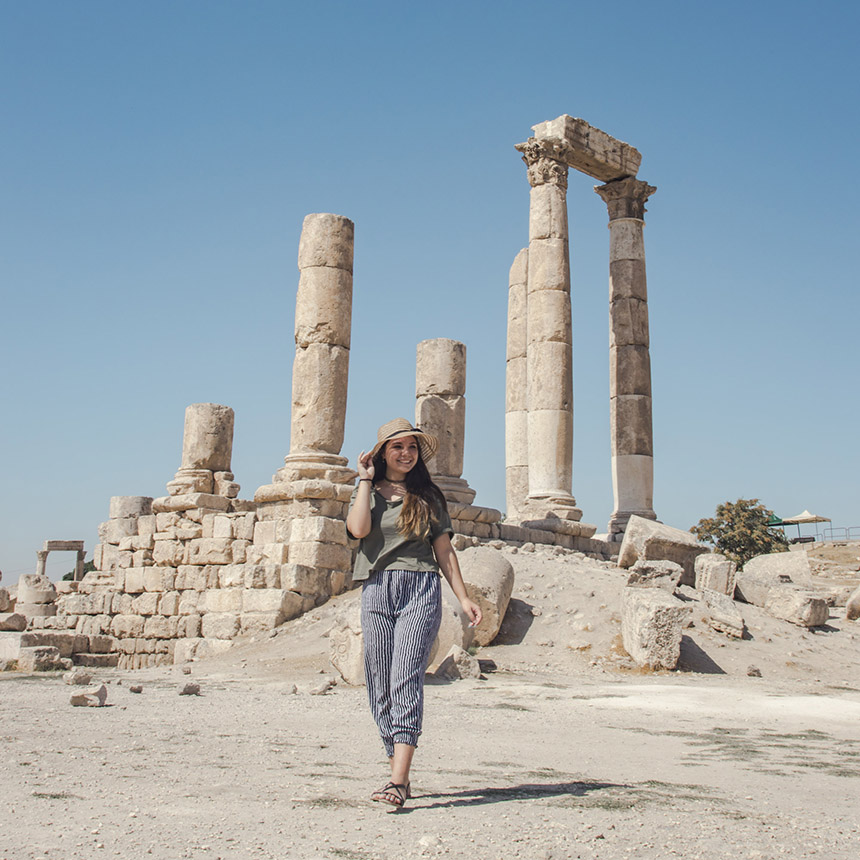 Arianna
"This tour to Jordan with TBA Escapes was truly a unique, luxury experience. The food, the views, the hosts; everything was beyond my highest expectations. This is not just package tourism. Its the perfect mix of sightseeing with a local touch. I never imagined myself traveling in the Middle East, but thanks to TBA Escapes my dreams became an amazing reality!"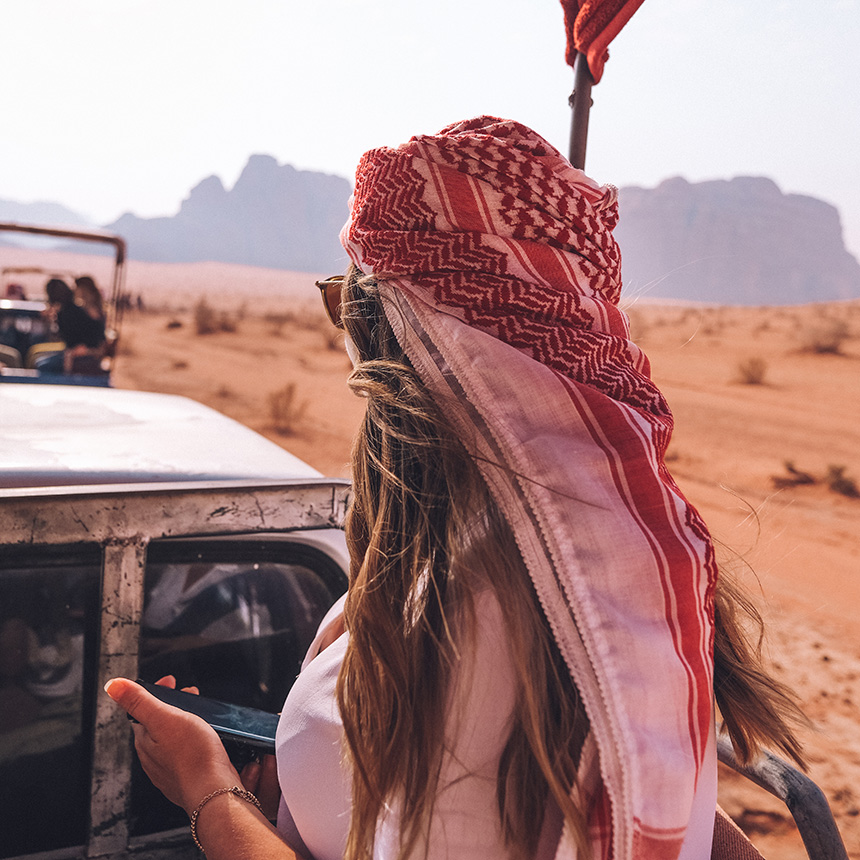 Persa
"I've been wanting to try a TBA tour for years. When Jordan was posted, I had to jump on the opportunity. The fact that Kiersten was also part of the tour, made it that must more special. I left with the biggest smile on my face. Everything we saw and did was outstanding. The hosts took care of all the details (even checking us in and out of hotels!) and it was nice to not have to worry about anything. I had such a great time and I will be forever recommending it to others!"
Inclusions
Arrival (Day 1) & Departure (Day 11) Airport Transfers
10 Nights Luxury Accommodation (Double Occupancy)
3 Amazing Meals per Day
Ground Transportation
Local Guides
Entry Fees & Tickets to Activities
All Listed Activities + More!
Exclusions
Airport Transfers Outside of the Tour Dates
International Airfare
Travel & Medical Insurance (Required)
Entry Visa
Alcohol
Tips for Drivers and Guides ($400 - Required)
Optional Visit to Abu Simbel ($460) Includes return flights + private guide
Optional Hot Air Balloon Ride ($240)
COVID Testing (If Required)
Additional Snacks & Meals
Souvenirs
Payment Info
$8395
10 Nights + 11 Days
Includes 20% Non-Refundable Deposit