The Ultimate Morocco Adventure
Spend 13 days adventuring through the whole of Morocco! We've included the best highlights, following The Blonde Abroad's personal travel itinerary. You'll be joined by our amazing local female guide, Sara, and TBA Escape's Head Host and "Escape Artist," Caity.
Travel from the far north to the south on an epic adventure all while staying in the comfort of luxury riads and hotels. We'll be discovering the blue city of Chefchaouen, experiencing local life in Fes, and winding our way through the souks of Marrakech.
We'll take an AMAZING 3-night adventure into the Sahara Desert for the ultimate luxury glamping experience where you'll enjoy sandboarding, dinner under the stars, and champagne at sunrise.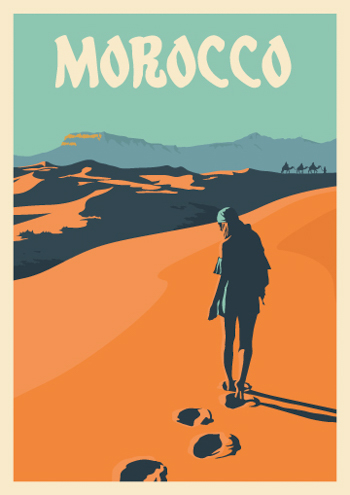 WHO THIS TRIP IS FOR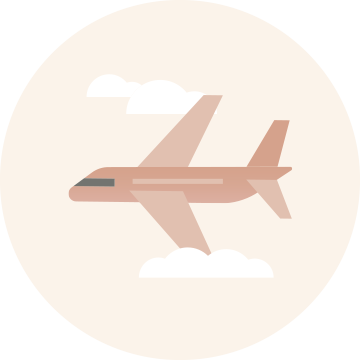 Luxury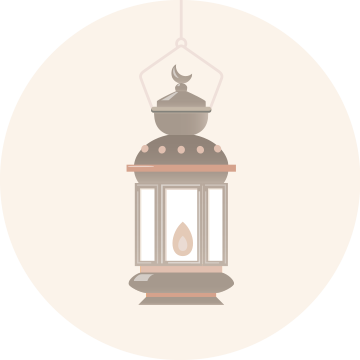 Culture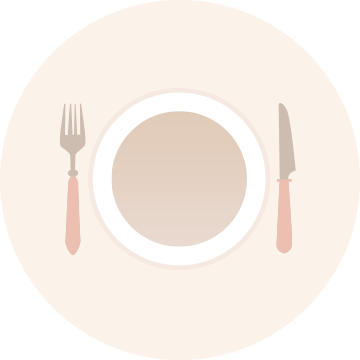 Foodie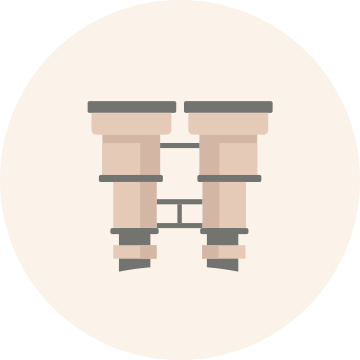 Explorer
Dates:
2022 Tours Now Booking!
trip Length:
12 NIGHTS / 13 DAYS
Accommodation
Double Occupancy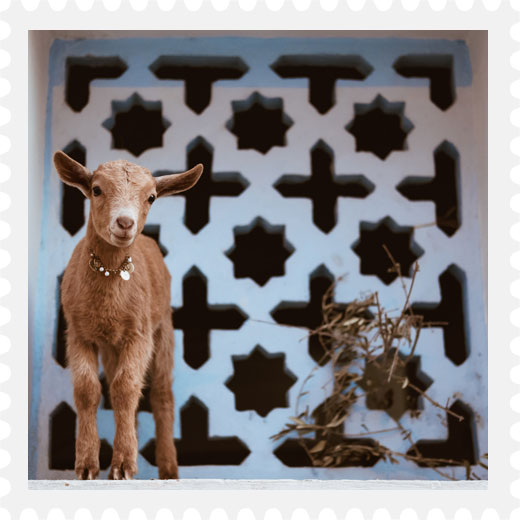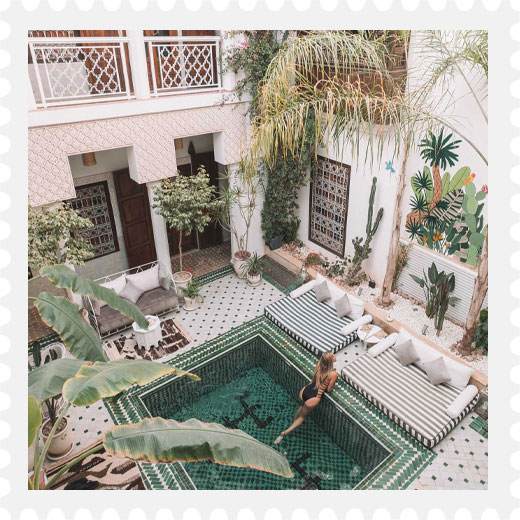 Tour Details
Tangier
1 Night
It's time for our big adventure! We'll enjoy a gorgeous rooftop dinner with live music before cozying up for a good nights' sleep.
Highlights
Free-Time on Arrival
Welcome Sunset Rooftop Dinner
Cozy Accommodation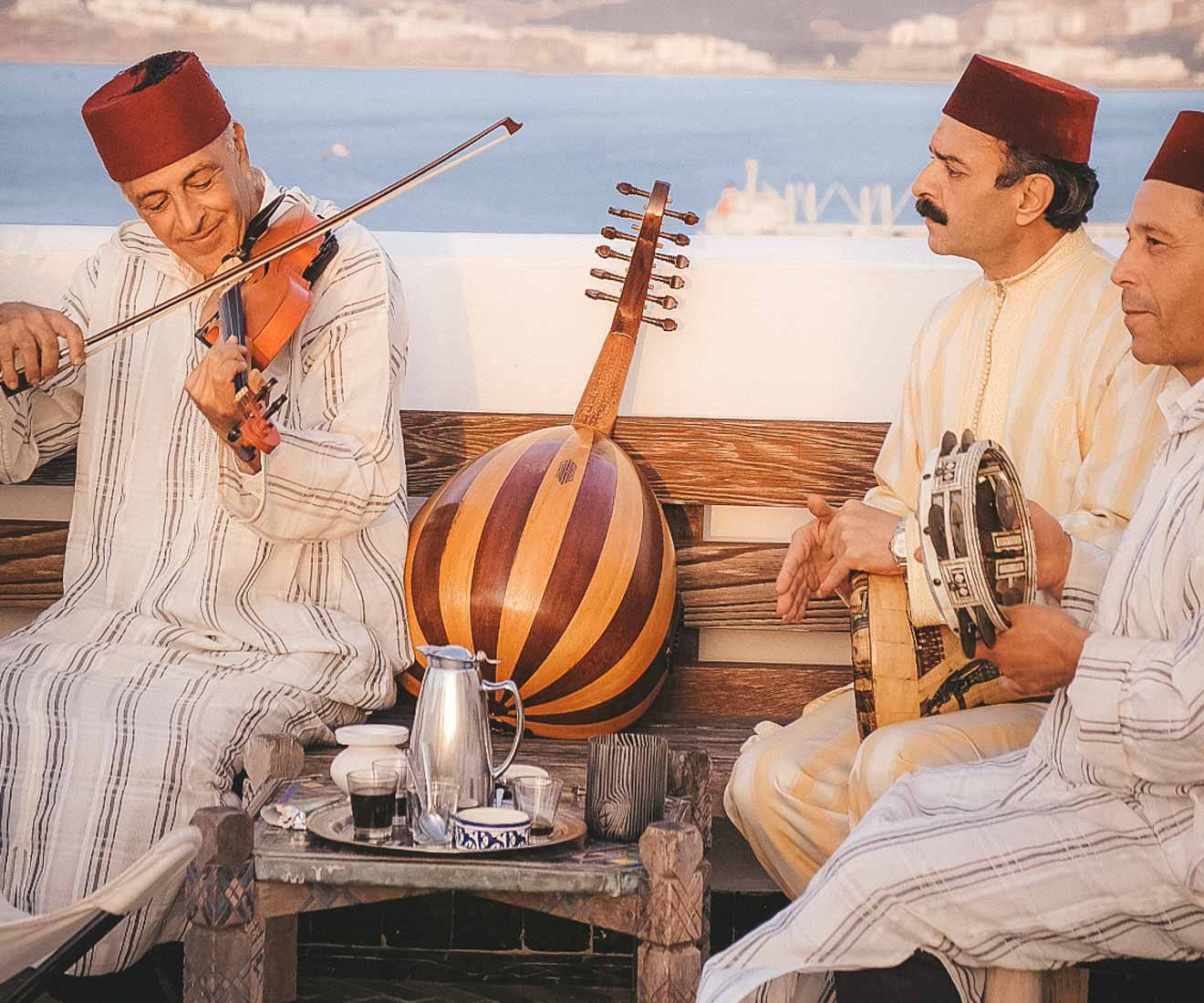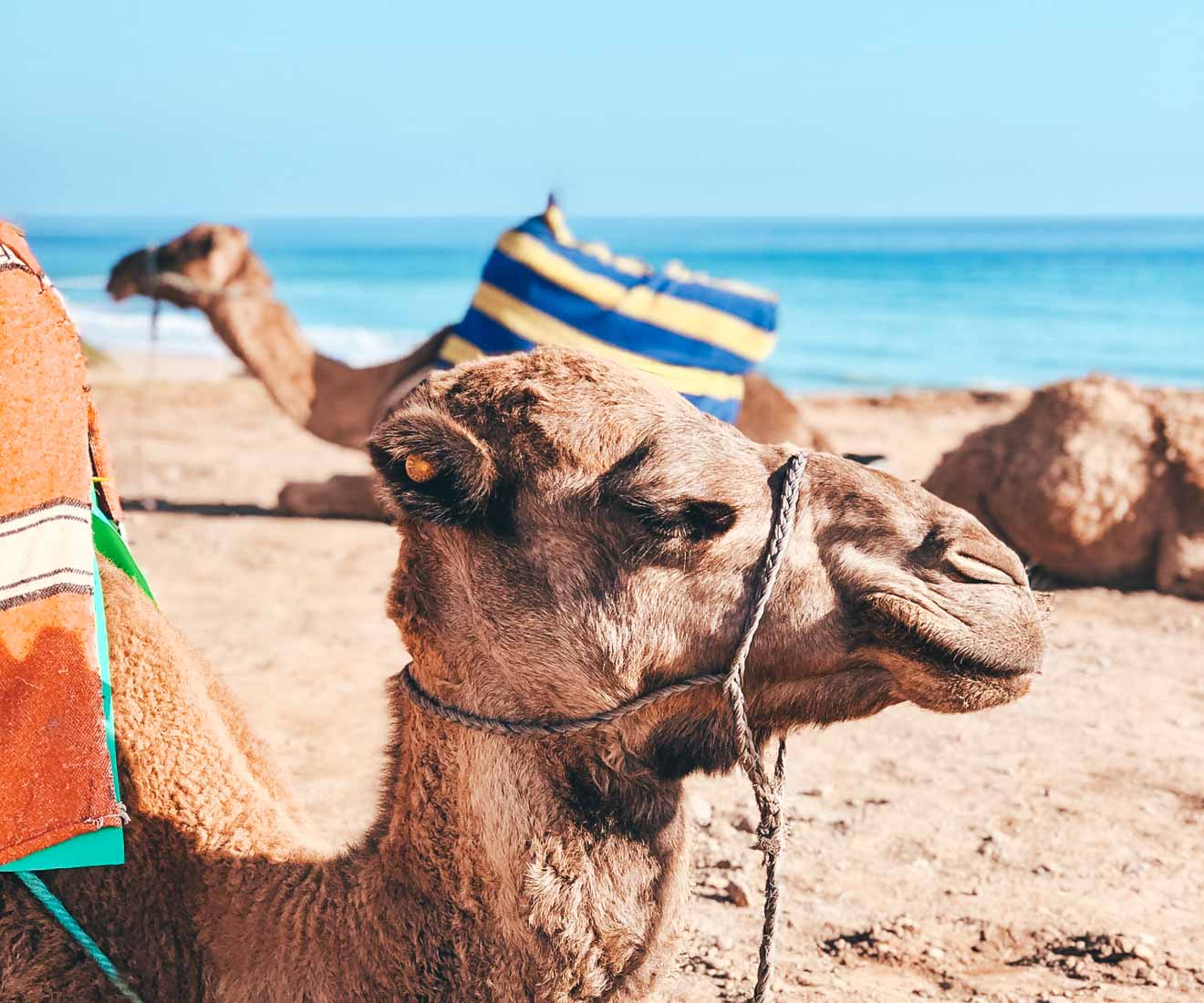 Chefchaouen
2 Nights
The 'Blue City' is arguably one of the prettiest places in Morocco. Set against a wide valley and nestled between two peaks in the stunning Rif Mountains, its medina has been lovingly cared for with striking blue and whitewashed houses.
Highlights
Guided Tour of Chefchaouen
Free Time for Photography
Traditional Moroccan Hammam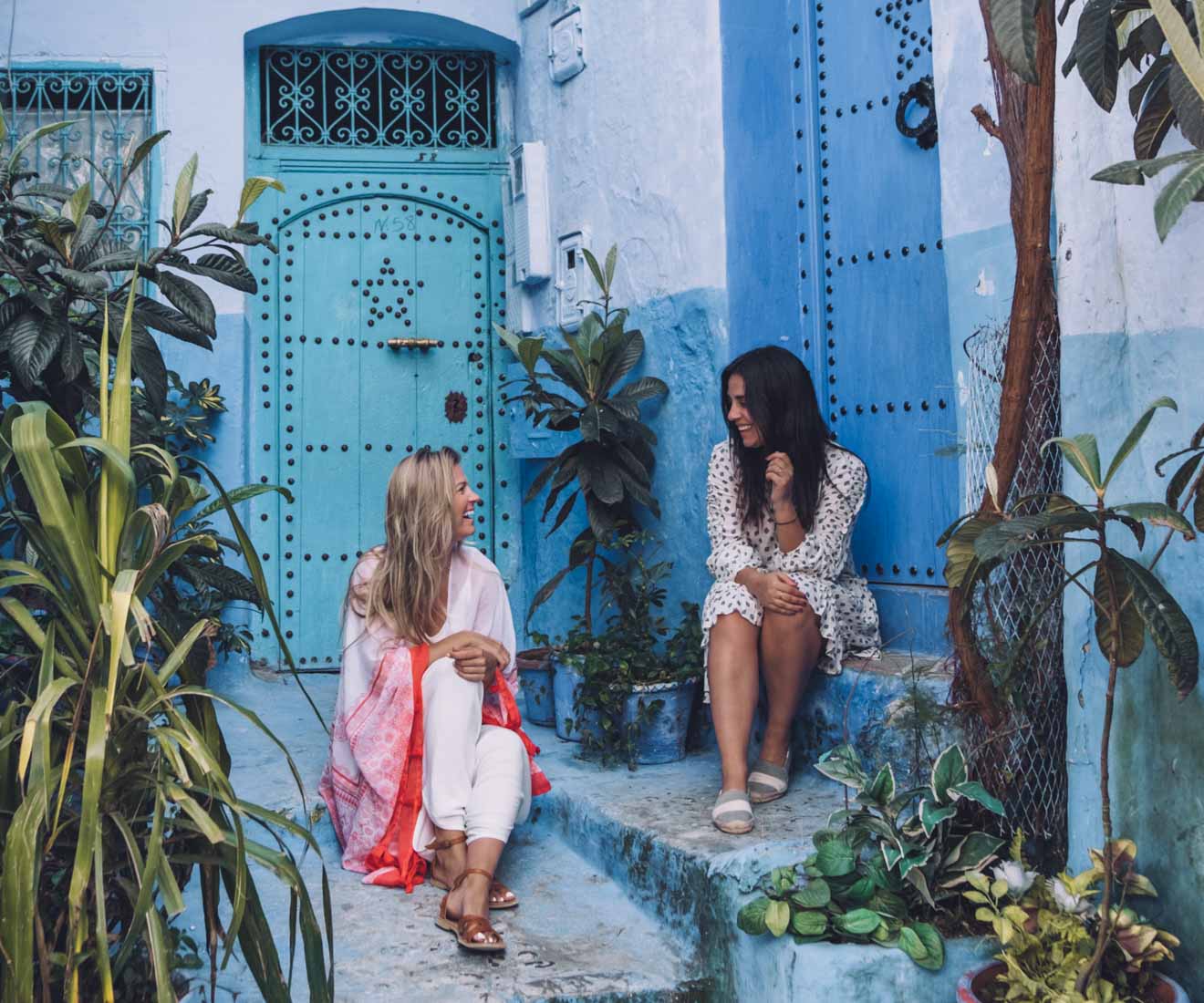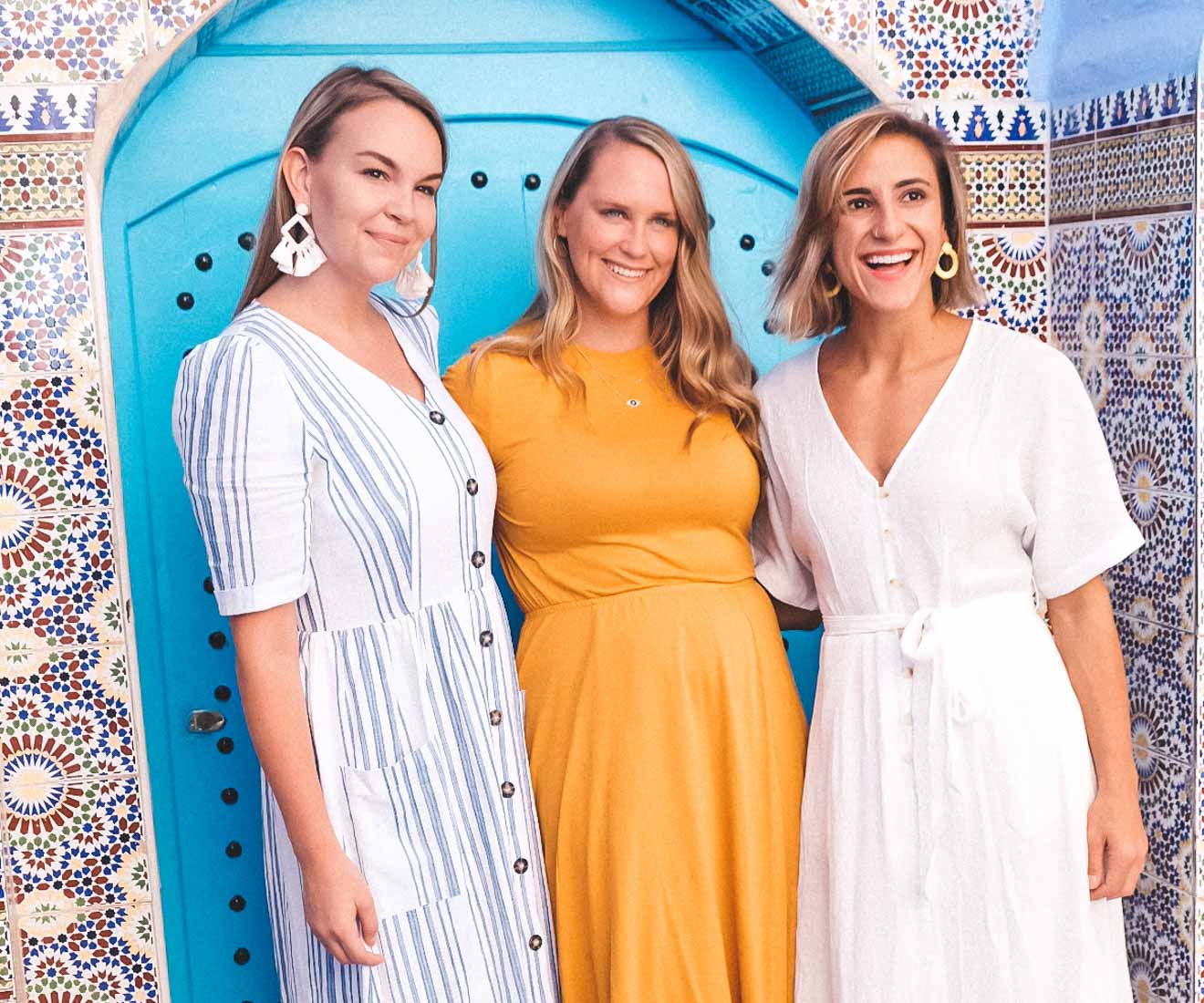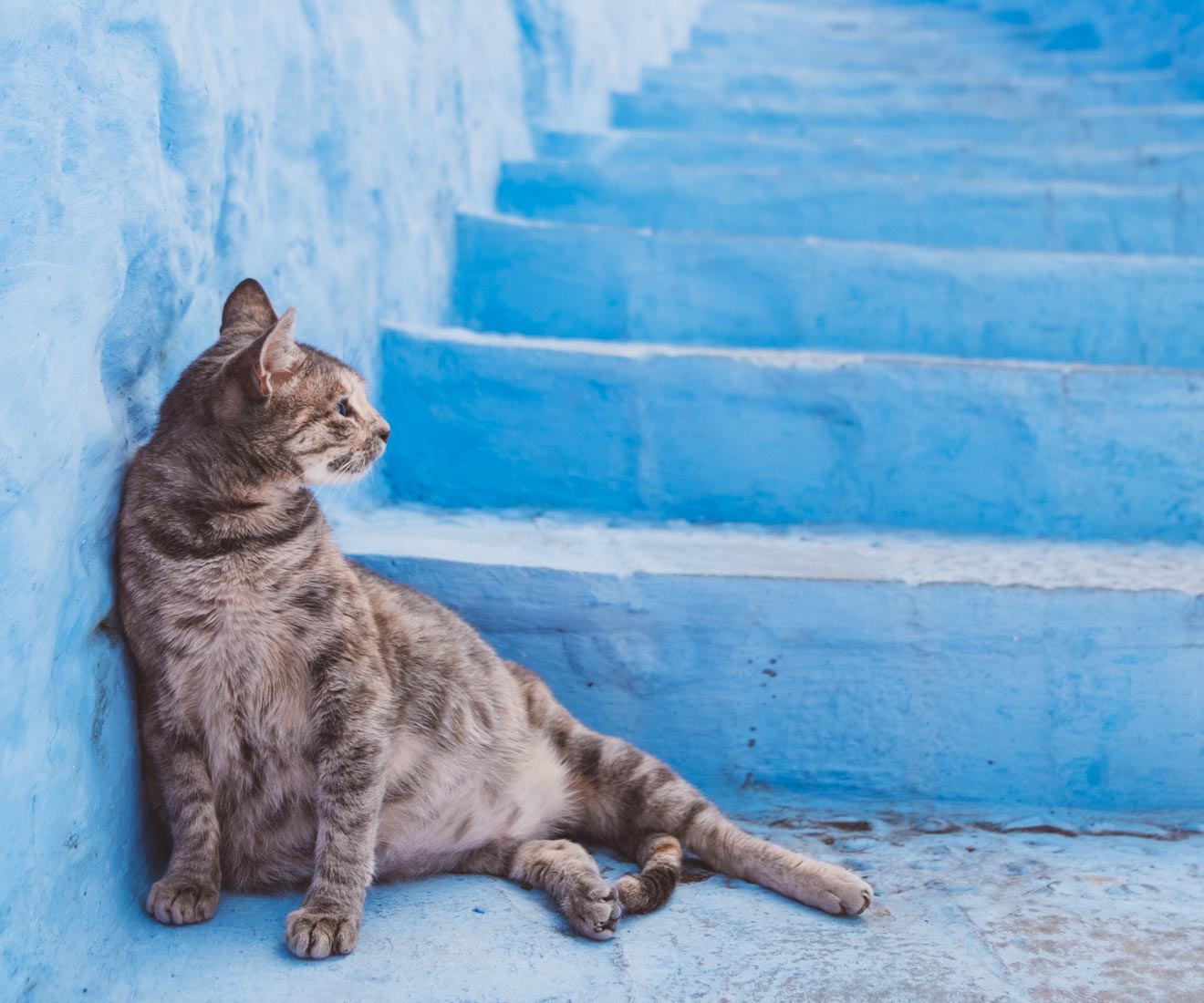 Fes
2 Nights
Check into your beautiful riad upon arrival and join your guide for an adventure through narrow streets alive with craftsmen, markets, tanneries, mosques, and colorful local characters.
Highlights
Guided Tour of Medieval Fes
Tasting Tour of Local Foods
Visit Al-Attarine Madrasa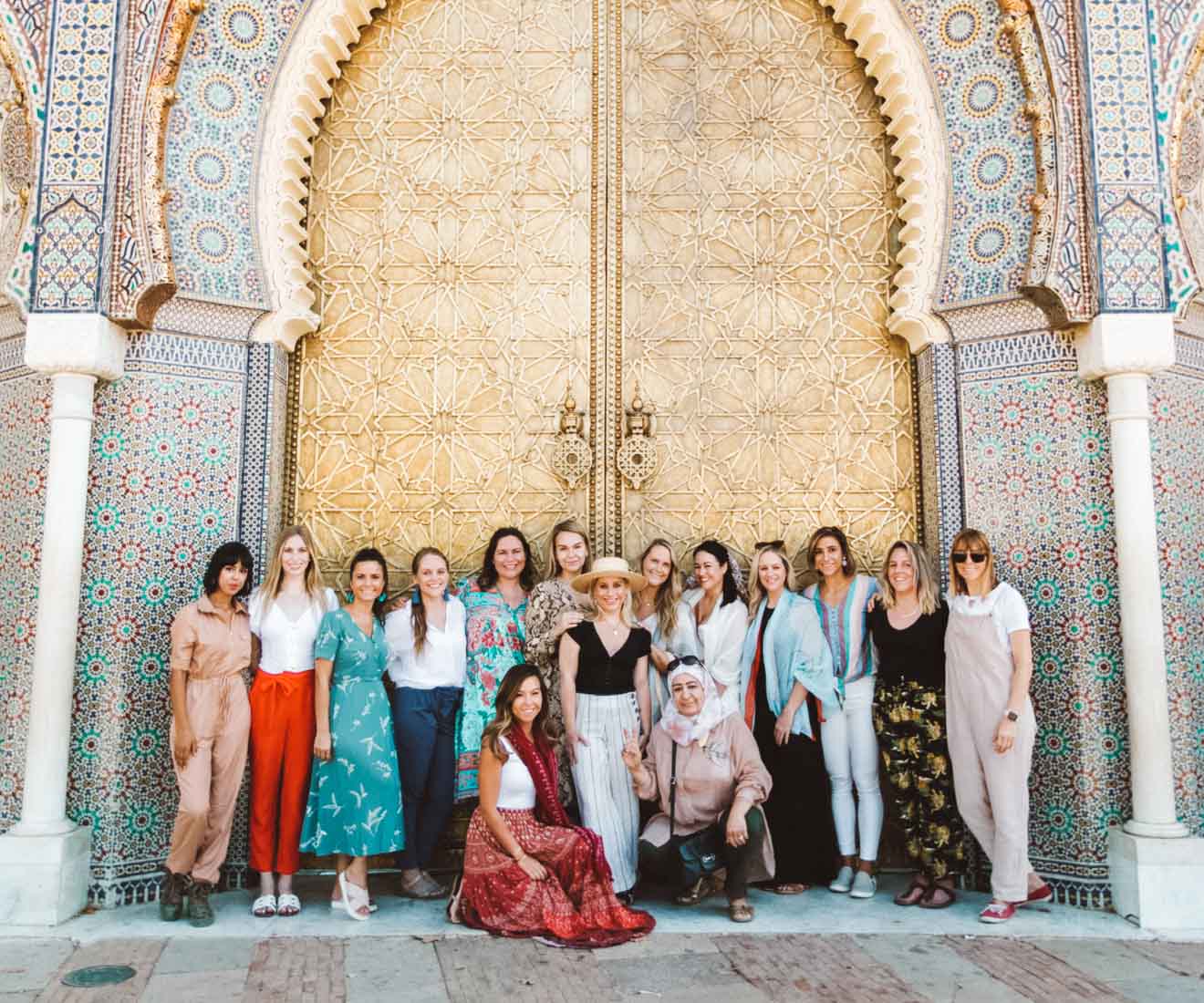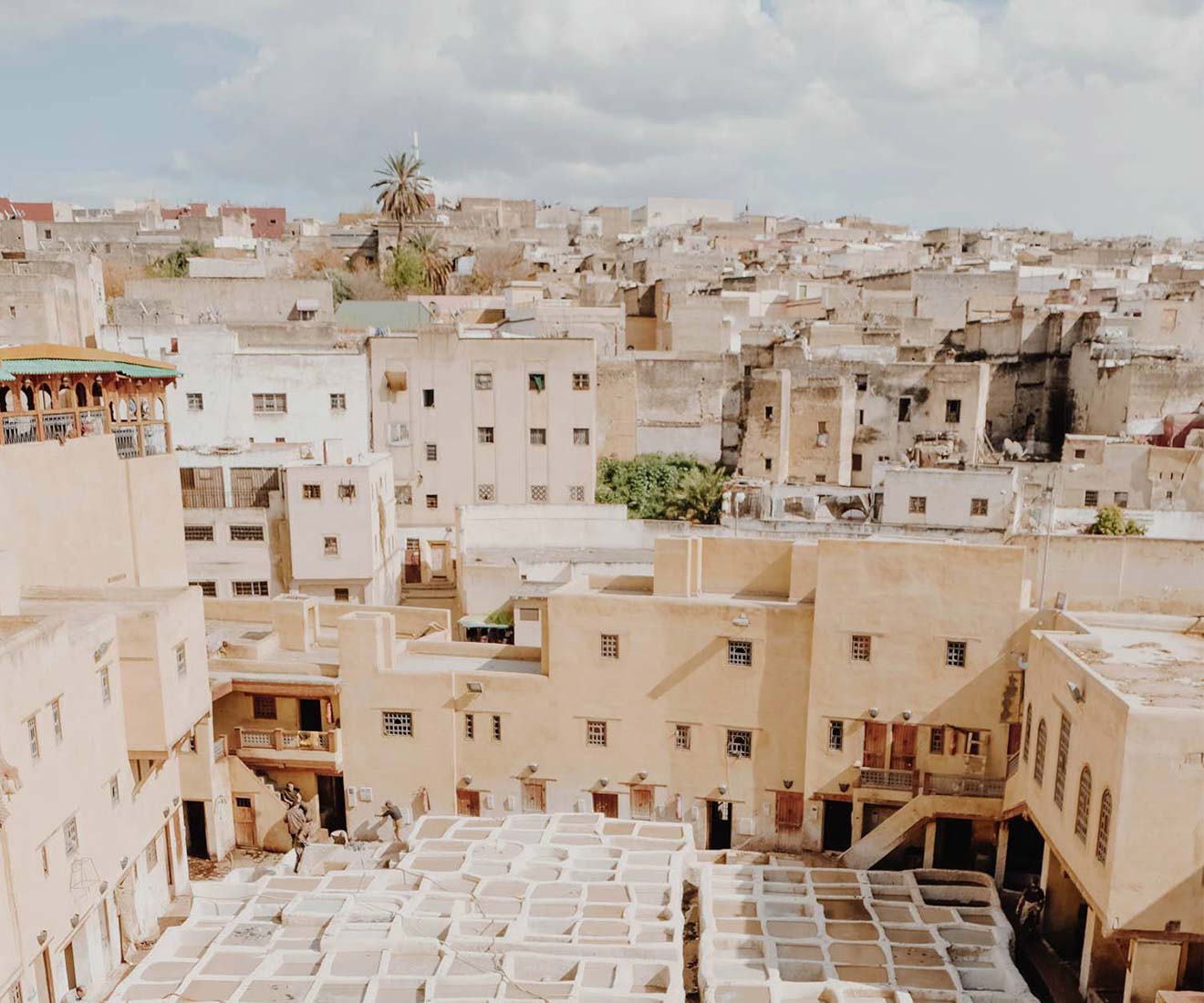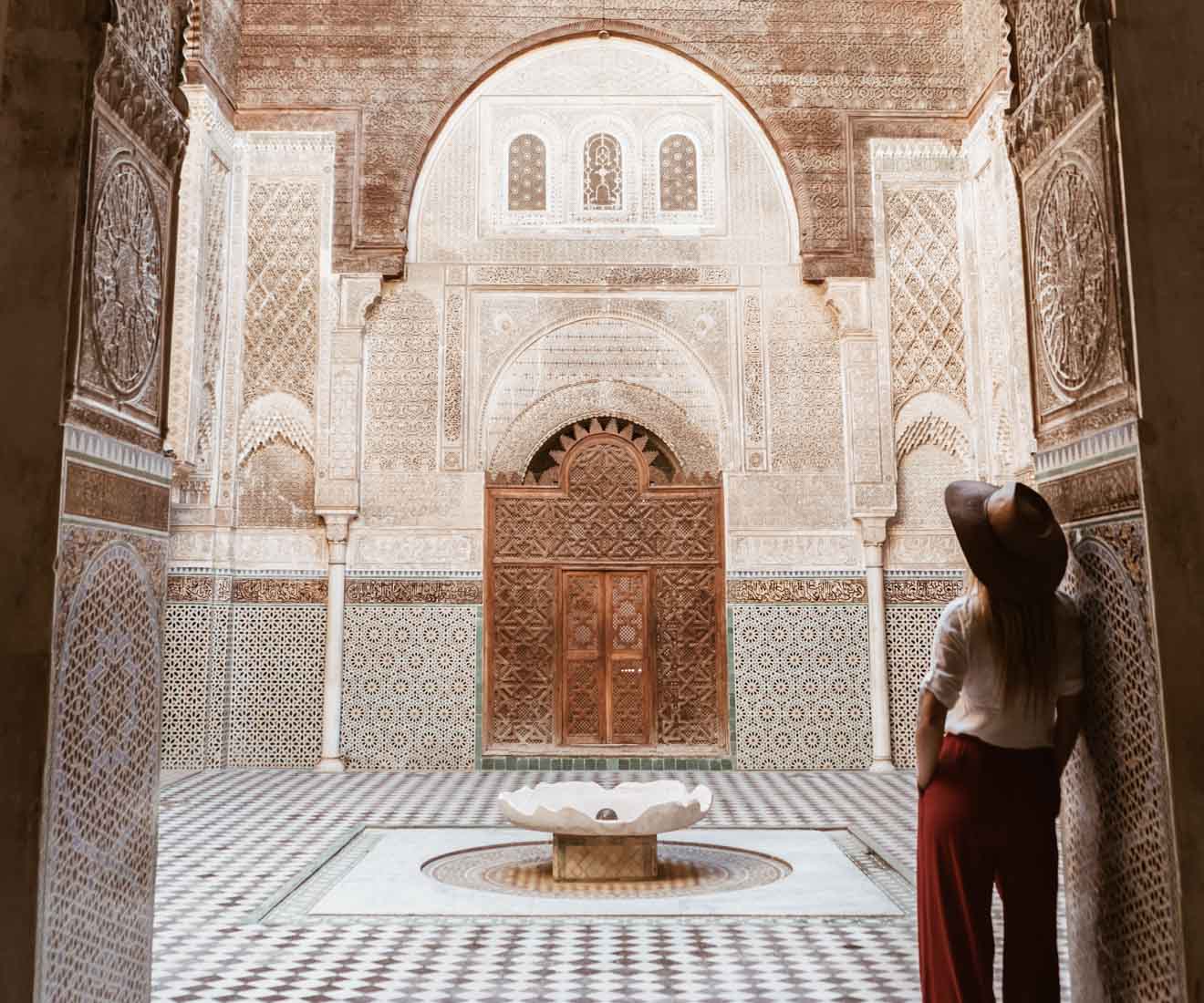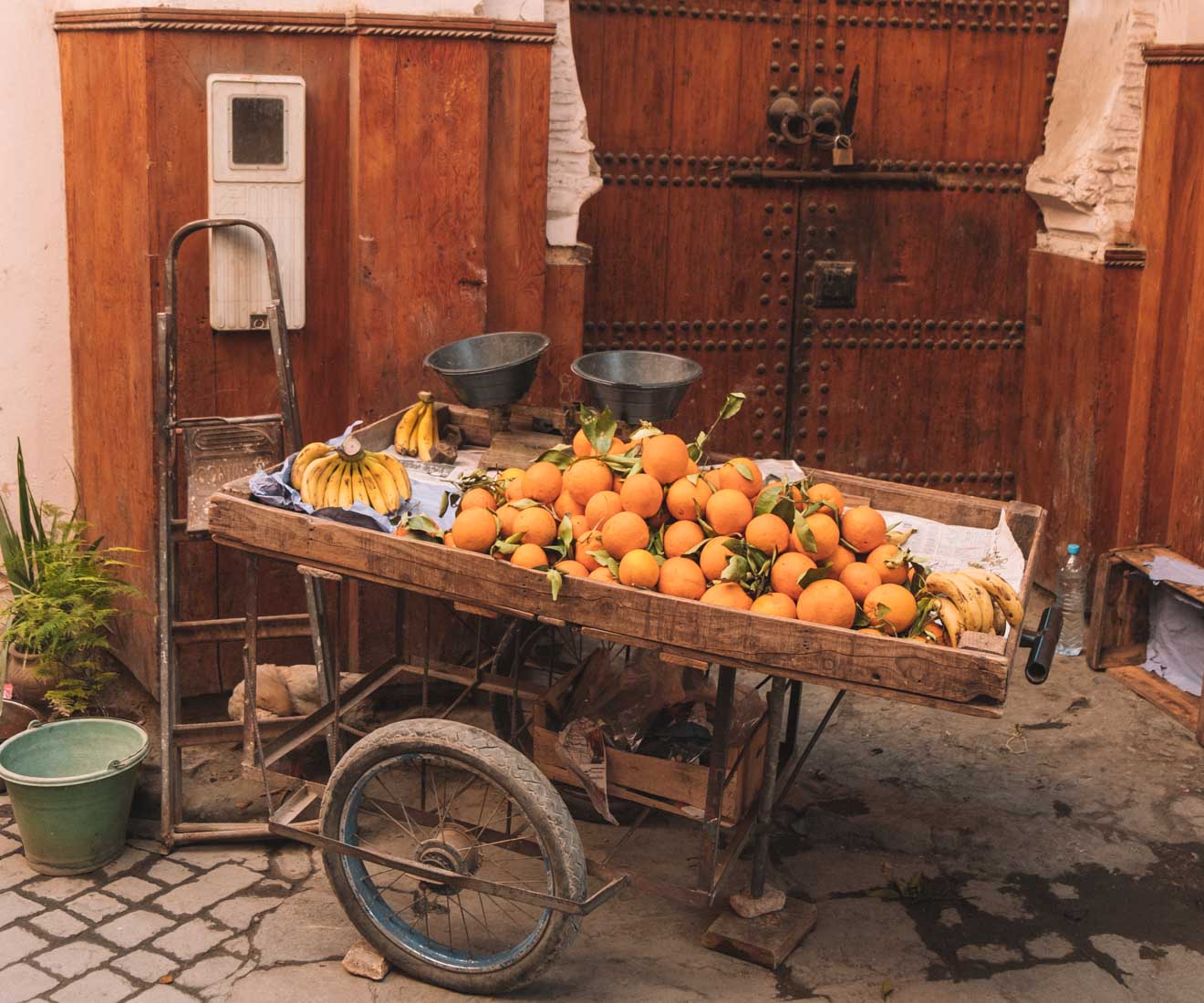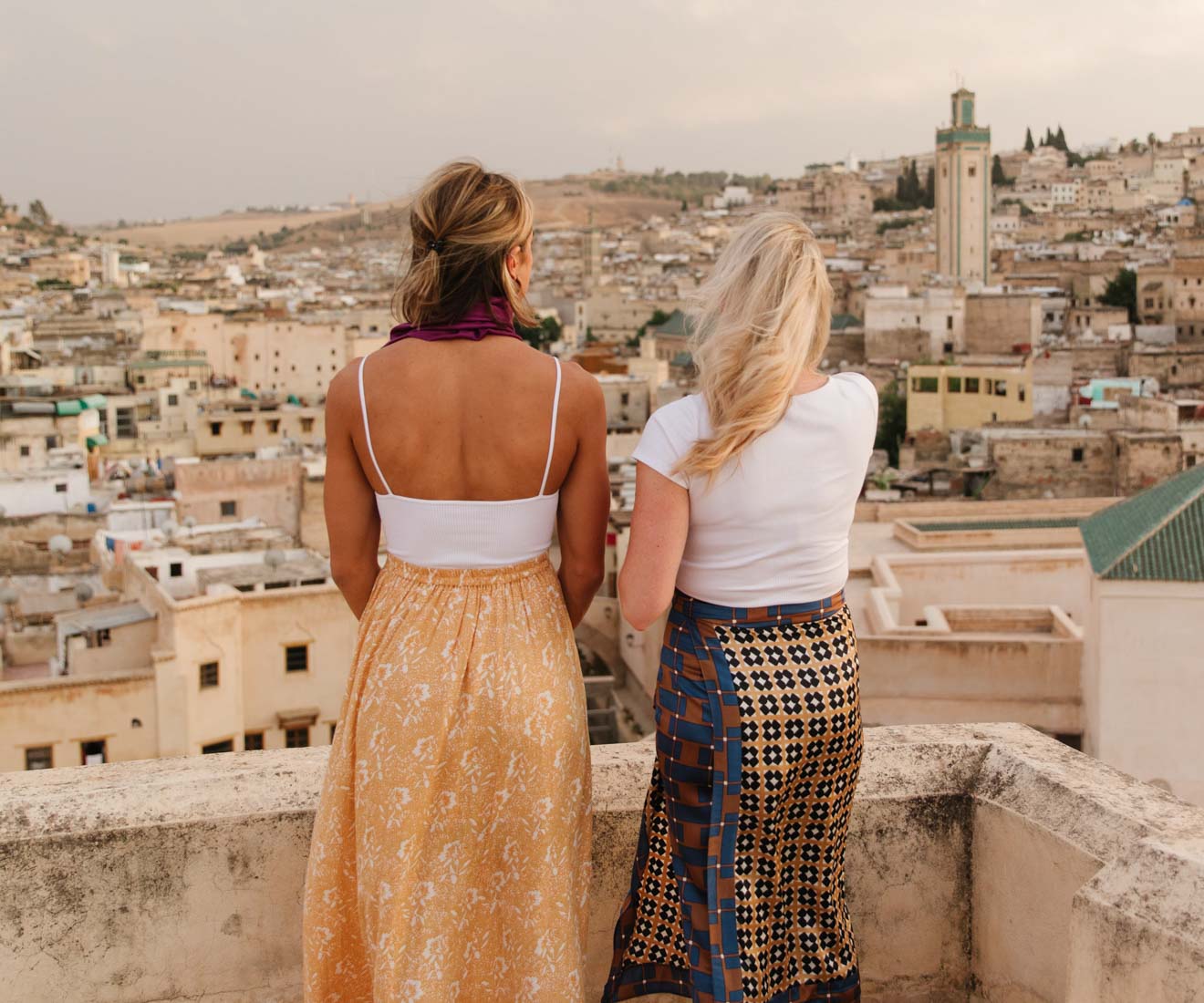 Marrakech
3 Nights
Ready for the ultimate slumber party? We've privately booked a riad! Explore the bustling souks of Marrakech, take a dip in your private pool, watch the sunset from rooftops and visit historical mosques. We'll also enjoy a Moroccan cooking class with local women!
Highlights
Luxury Riad Accommodation
Food Market & Souk Shopping Tours
Cooking Class
Free Time to Explore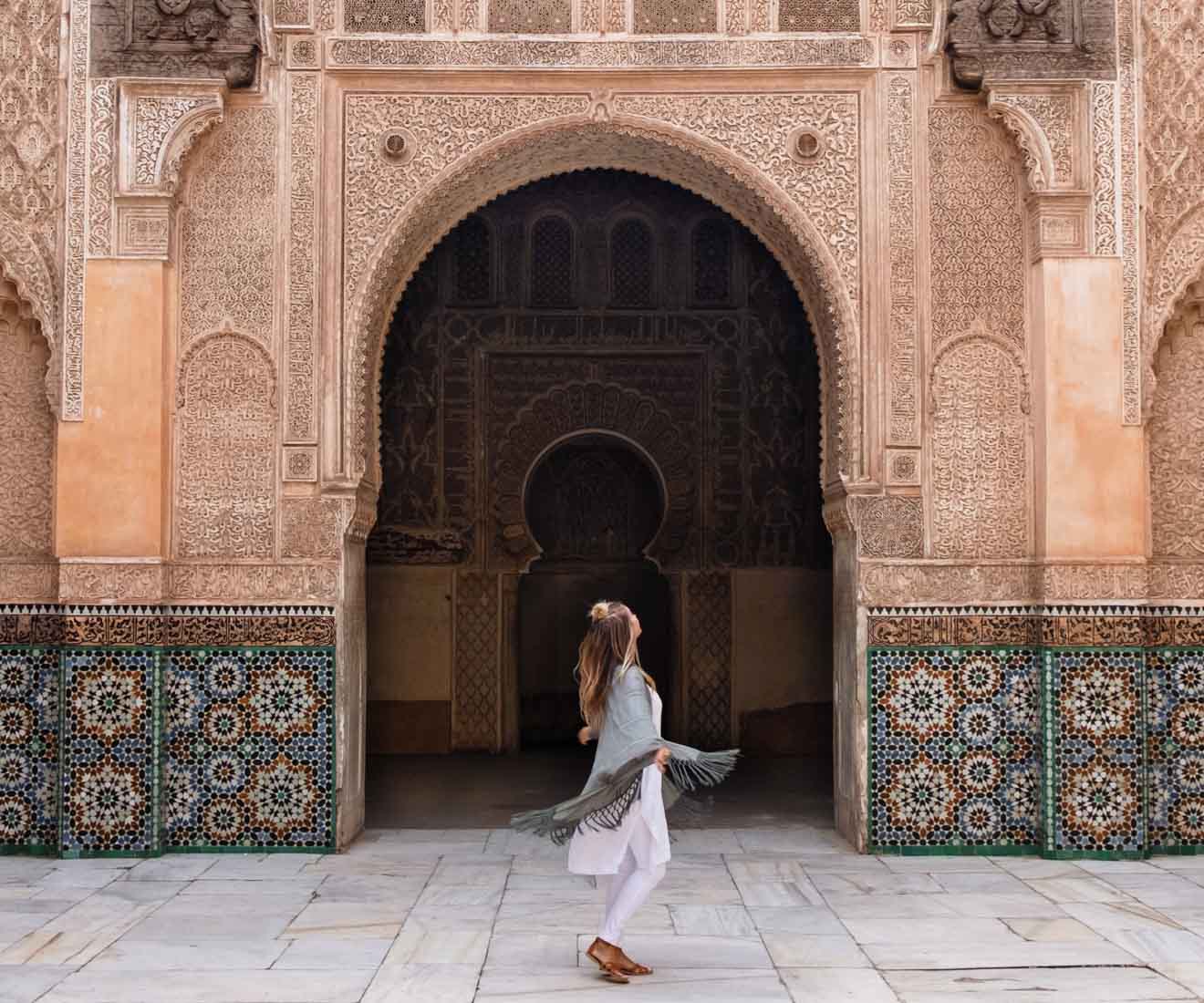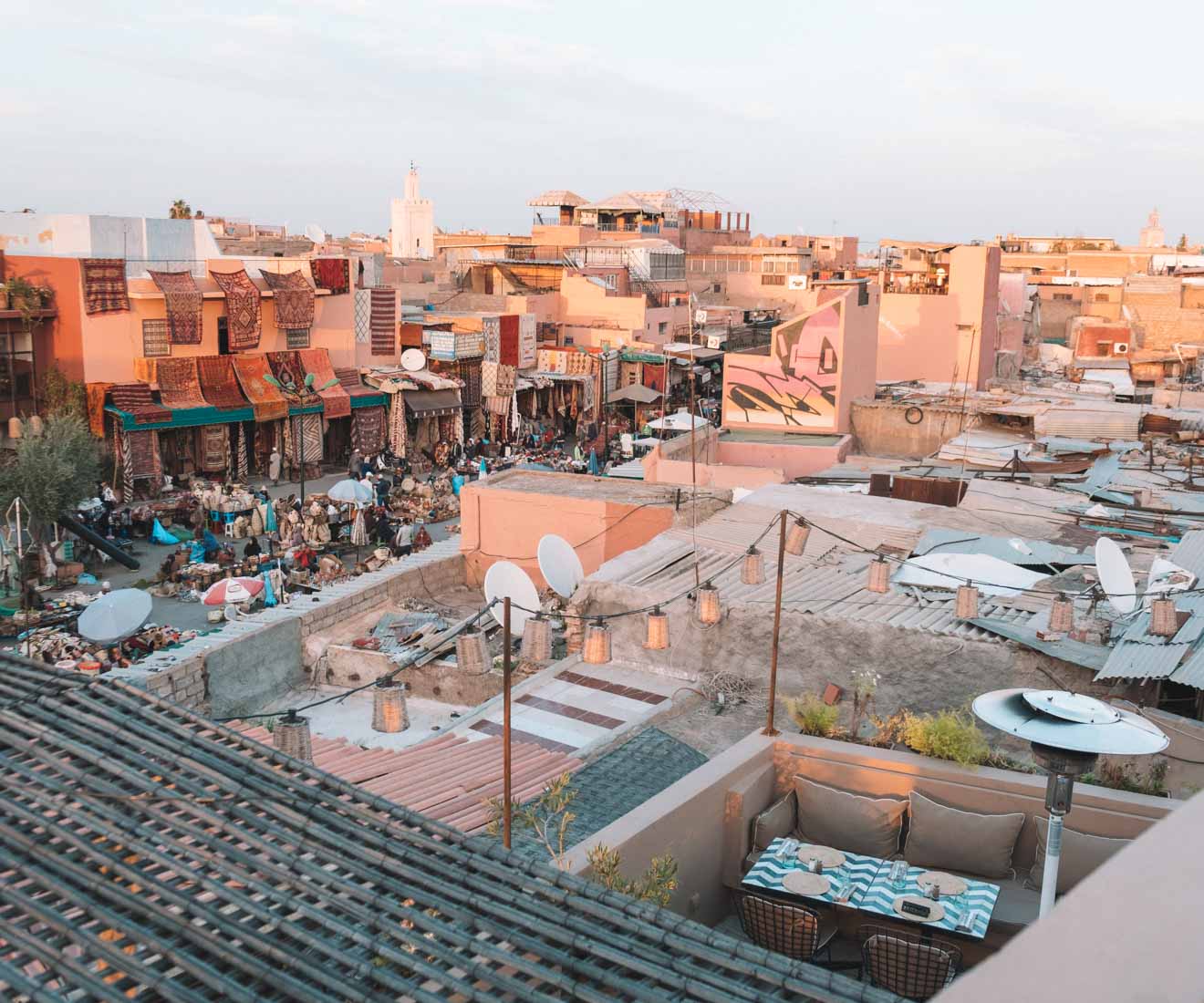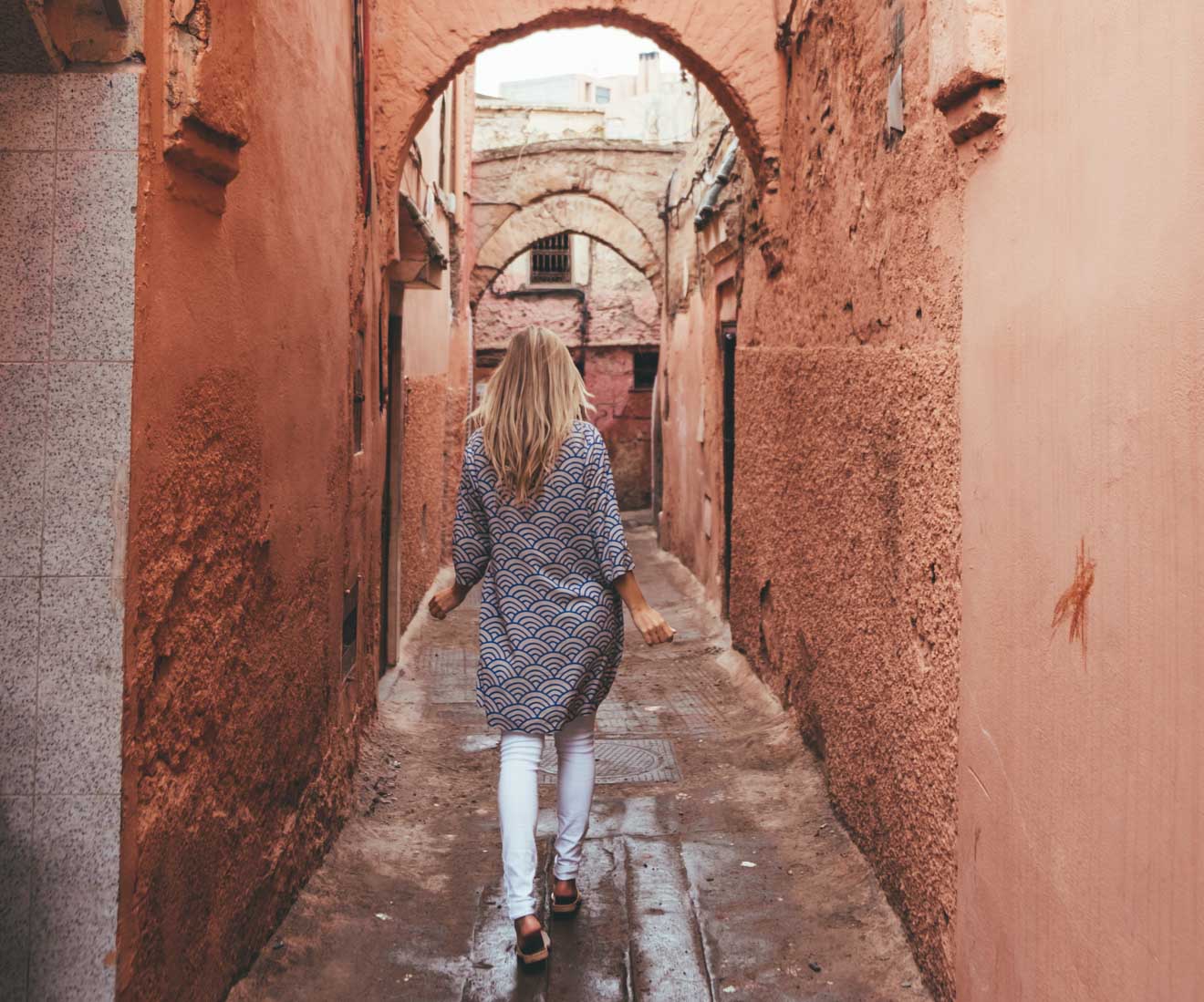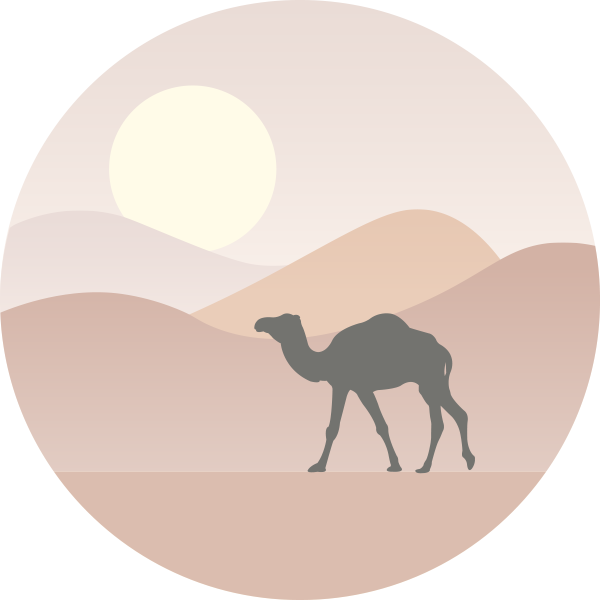 The Ultimate Sahara Experience
3 Nights
We'll take a 3-night adventure into the Sahara Desert for the ultimate luxury glamping experience. We'll be picked up by private 4×4 vehicles to escort us from Marrakech through the Atlas Mountains. You'll enjoy sandboarding, dinner under the stars, and champagne at sunrise.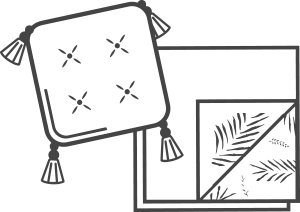 Accommodation
Luxury Sahara Desert Camp (3 Nights)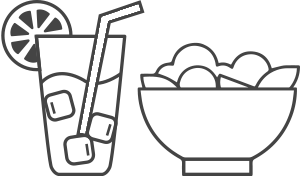 Meals included:
DISCLOSURE: The above is a sample tour itinerary and accommodation and activities may be modified based on availability. This tour covers the whole of the country of Morocco and, naturally, involves a LOT of driving. We will have some days with drives of 5-6 hours and our journey to and from the Sahara involves a day of 9+ hours on the road. Many tours leave out at least one highlight in the country because of the distance to travel, but this tour offers the full experience. Rest assured, we organize the itinerary so that there are plenty of activities to break up the journey. Note that our itinerary focuses on local experiences, including food, so meals might not have many Western options. The itinerary is subject to change due to inclement weather or other factors outside of our control. We always strive for the best possible experience and will substitute anything that must be changed with something equally or even more awesome! For more information on our COVID health and safety procedures, visit our FAQ.
Meet Your Hosts
Caity Shearer
C
Meet Cape Town local, and food and surf fanatic, Caity. Hailing from South Africa, she is very well-traveled and constantly looking for new adventures and cultures to experience & explore. Her passion for travel beams from her persona and is a true joy to travel with!
"Incredible food, epic landscapes, and bustling cities are my favorite things about a destination, which is why I can't wait to explore Morocco with you!"
Sara Lamzouwaq
S
Meet Sara, our Moroccan host! Based in Marrakech, Sara knows the city inside out and gives us a local perspective of the region. She'll share her insight into the local culture and the history of our destinations. As one of the few female guides in Morocco, she's a true treasure to have along on our adventure!
"I can't wait to share my country with you! Nothing makes me happier than getting to experience my home through the eyes of someone on their first trip to Morocco."
Testimonials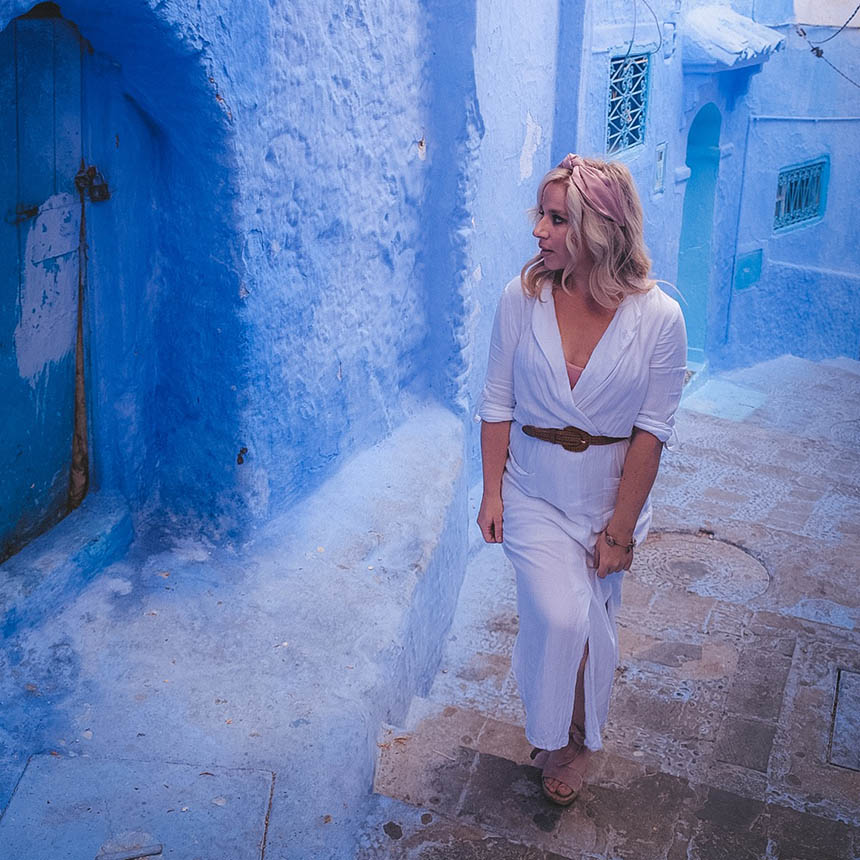 Caitlin F.
"I've been on two TBA Escapes tours and both have been exceptional. The Morocco trip was a dream come true. I've been dying to visit Morocco for years, but it always felt so intimidating…I didn't know where to start. When TBA Escapes announced the Morocco tour, I knew I couldn't miss it. I'm so glad I didn't. It was one of the best trips I have ever had. Every part on the tour was so intentional and mindful. The food was delicious, the accommodations were divine, and every stop felt special and magical. Caity, our guide, was incredible at leading us, but also making a connection with every single woman on the tour. Her light and positivity were contagious, and she made sure every one of us were taken care of. I cannot recommend this tour enough. Seeing the Sahara was beyond anything I could ever imagine, and seeing it with such an incredible group of women on such a well-planned adventure was the icing on the cake!"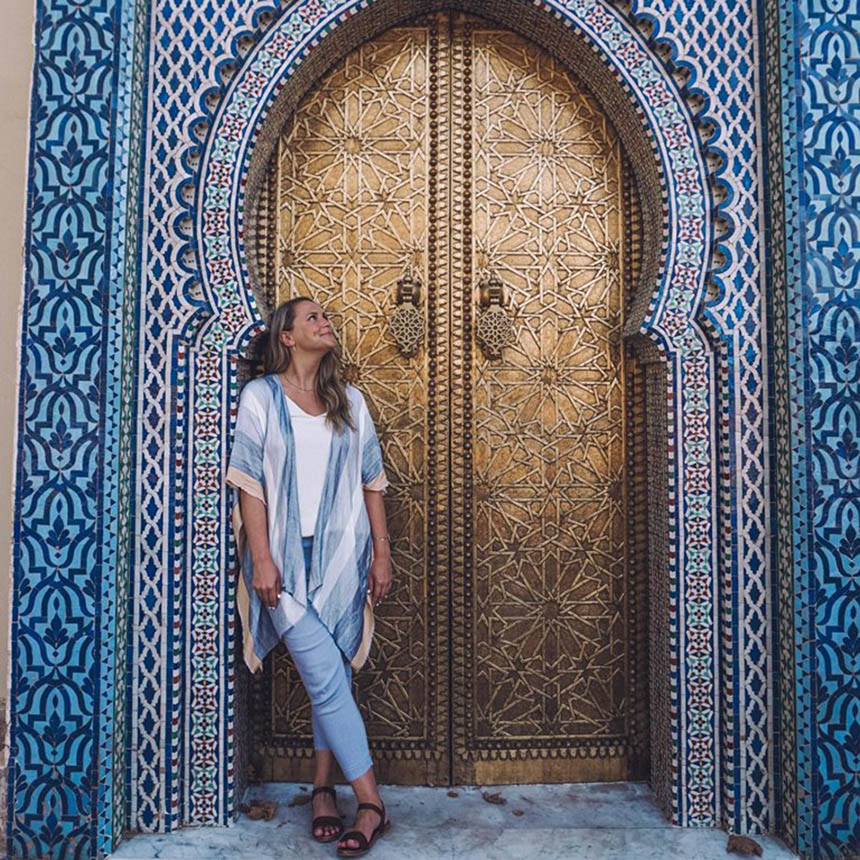 Abby R.
"TBA Escapes planned the perfect trip to Morocco! All transfers, accommodations, meals, and activities were expertly planned and executed and allowed us the opportunity to see so much of Morocco in two weeks. From the beautiful blue walls of Chefchaouen to the winding alleys and souks of Marrakech, we experienced it all! The excursion to the Sahara was a once in a lifetime experience I will never forget. I could not recommend this, or any other TBA Escapes tour, more! I met such amazing women who share my passion for travel. Do not hesitate to join a TBA Escapes trip if you have the opportunity. I can't wait for the next one!"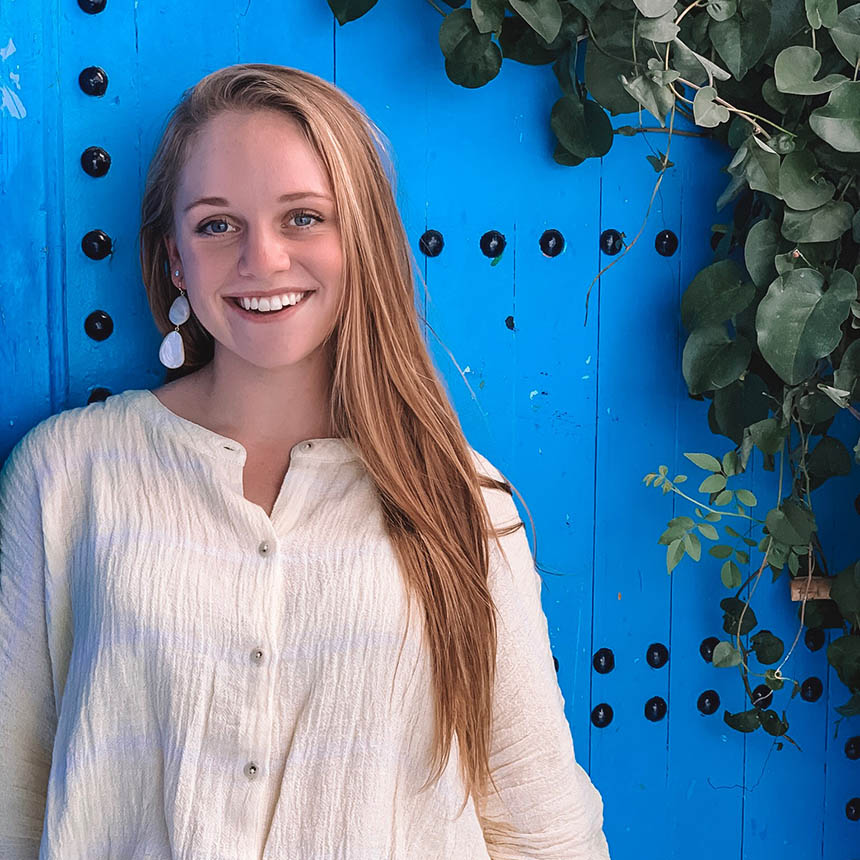 Victoria T.
"My tour with TBA Escapes was absolutely out of this world! The accommodations were stunning and the food was delicious; we were literally treated like royalty! Going into the tour I was a little nervous of the safety of the location, but our guides made sure that our safety was of the upmost importance, and I never felt uncomfortable at all during our trip. Traveling with a group of like-minded women was one of the highlights for me! Everyone was so incredibly nice, supportive, and adventurous. Morocco was truly a DREAM, and it was all made possible by TBA Escapes!"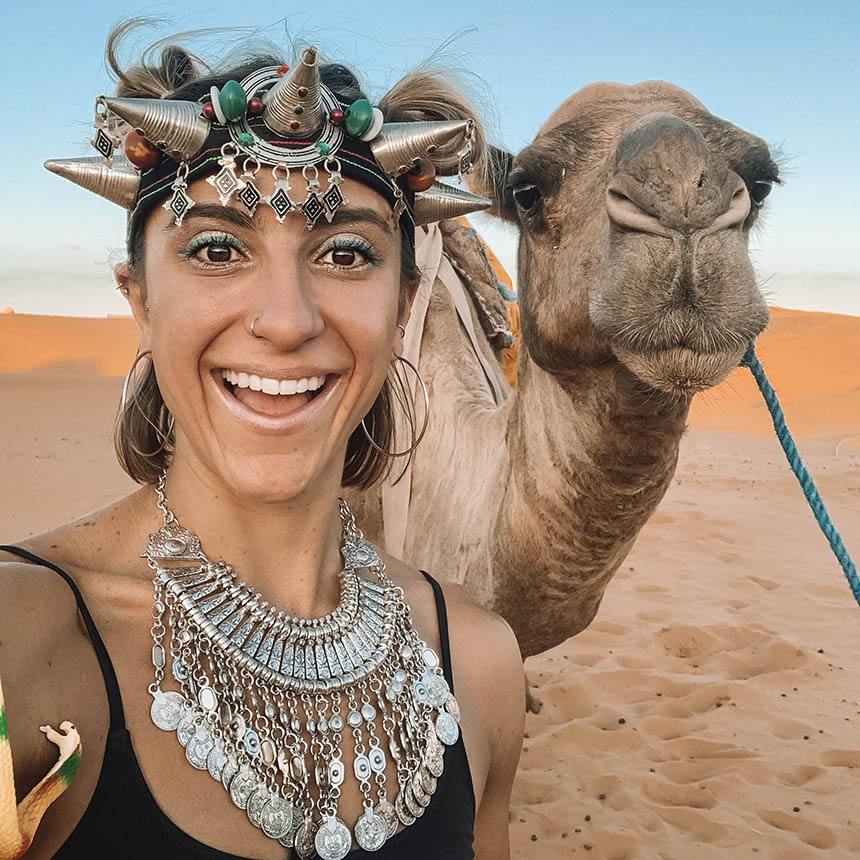 Tara L.
"I have never given someone else the voice of my vacation. I like to do things my way in my time, so giving that to someone else was overwhelming. But then there was a sweet young lady named Caity waiting for my arrival at the airport. The moment I met her, everything was arranged for me. Everything from dietary restrictions to sightseeing, my voice was heard. I would have never gone to Morocco myself, so this was the perfect chance to see a place with an incredible group of people. #saharaburn"
Inclusions
Arrival & Departure Airport Transfers
12 Nights Luxury Accommodation (Double Occupancy)
3 Amazing Meals per Day (Free-Time Snacks on Own Account)
Ground Transportation
Local Guides
Entry Fees & Tickets to Activities
All Listed Activities + More!
Exclusions
International Airfare
Travel & Medical Insurance (Required)
Alcohol
Additional Snacks & Meals
Souvenirs
Tips for Drivers and Guides (At Your Discretion)
Payment Info
$5900 USD
12 Nights + 13 Days
Includes $1000 Non-Refundable Deposit