Positive Impact Wildlife Adventure
Join Kiersten, The Blonde Abroad, on a life-enriching, eight-night, all-female adventure through Kenya! Explore one of the most pristine destinations on Earth from the comfort of a brand-new, carbon-neutral luxury yacht.
The cruise highlights the very best of the Galapagos; the amazing wildlife, striking landscapes, and magnificent marine environment. Each day, you will explore this UNESCO World Heritage Site on guided land excursions led by female expert naturalist guides.
Activities include walks along pristine beaches and guided nature walks on volcanic lava rock or among lush vegetation. Observe wildlife that is unafraid of human visitors, up close, such as giant tortoises, marine iguanas, sea lions, penguins, and blue-footed boobies! Explore the marine environment by zodiac, or while snorkeling, kayaking, and stand-up paddleboarding.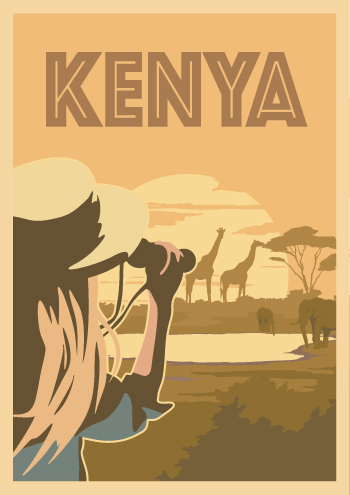 TOUR HIGHLIGHTS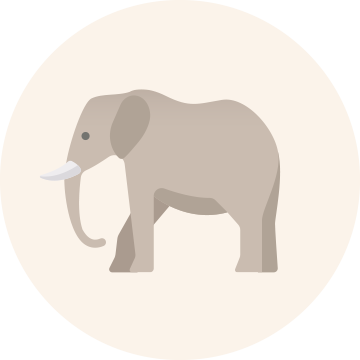 Wildlife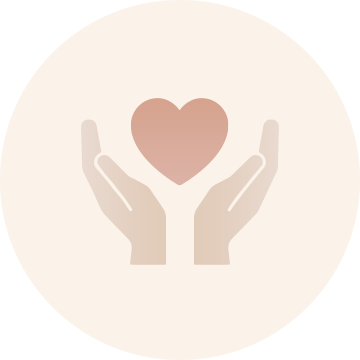 Positive Impact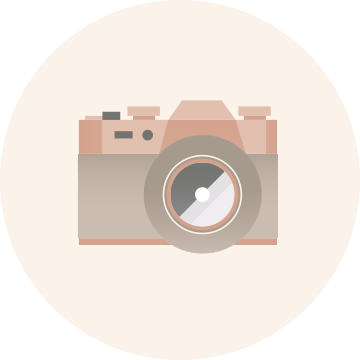 Photography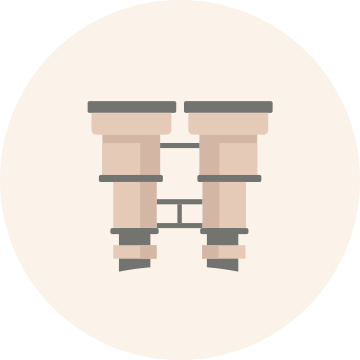 Explorer
Dates:
2020 Tours Coming Soon!
trip Length:
8 Nights / 9 Days
Accommodation
Double Occupancy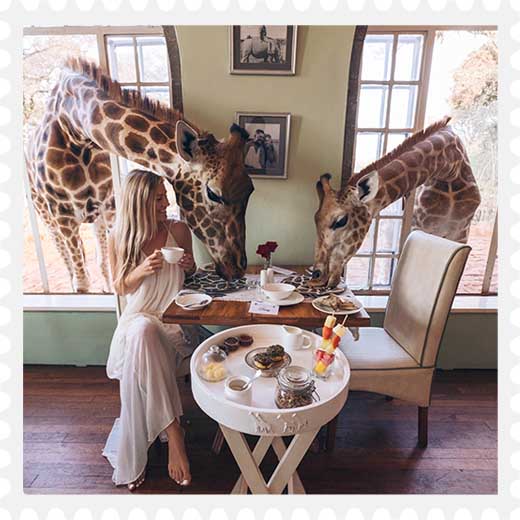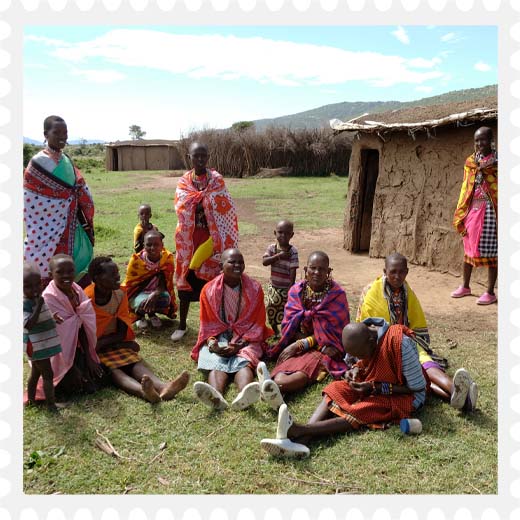 Scholarship for Local Maasai Girl
Proceeds from this tour will sponsor a Maasai girl's education to become a safari guide through the Koiyaki Guiding School. We will also get the opportunity to meet her in person while traveling through the Mara.
Basecamp's Koiyaki Guiding School (KGS) project is Kenya's only community guiding school, aimed to equip local Maasais with requisite skills to respond to new livelihood opportunities and challenges arising from tourism while securing their vital, traditional knowledge on conservation.
Empower Local Women
Enhance Conservation of Wildlife
Equip Local People with Professional Skills
In Partnership with Fujifilm
Free Loan of Fujifilm Camera
We're excited to announce
PLUS Lenses!
Not only will you have the chance
Sample Tour Itinerary
Giraffe Manor
1 Night
If you want to turn back time to see Kenya the way it looked in the 1930s, The Giraffe Manor is the place to do so. Incredibly preserved and sitting on top of 140 acres of land, this place is like stepping into a dream.
In the morning, you'll wake to giraffes impatiently waiting for you to come to your balcony and treat them to some snacks. Wake before the sun to find giraffe faces peeking through your balcony.
Just before sunset, high tea is served in the company of the giraffes. You can enjoy scones, cookies, and cakes along with tea or a cold glass of wine as you feed the giraffes and watch as the fading Kenyan sun lights the sky on fire with pink and purple.
And, the pièce de résistance at Giraffe manor is getting to enjoy breakfast with the giraffes. We'll gather in the dining room to feed the giraffes their breakfast, then enjoy a delicious "human breakfast" to ourselves.
Highlights
Giraffes!!!
Luxury Accommodation
Afternoon Tea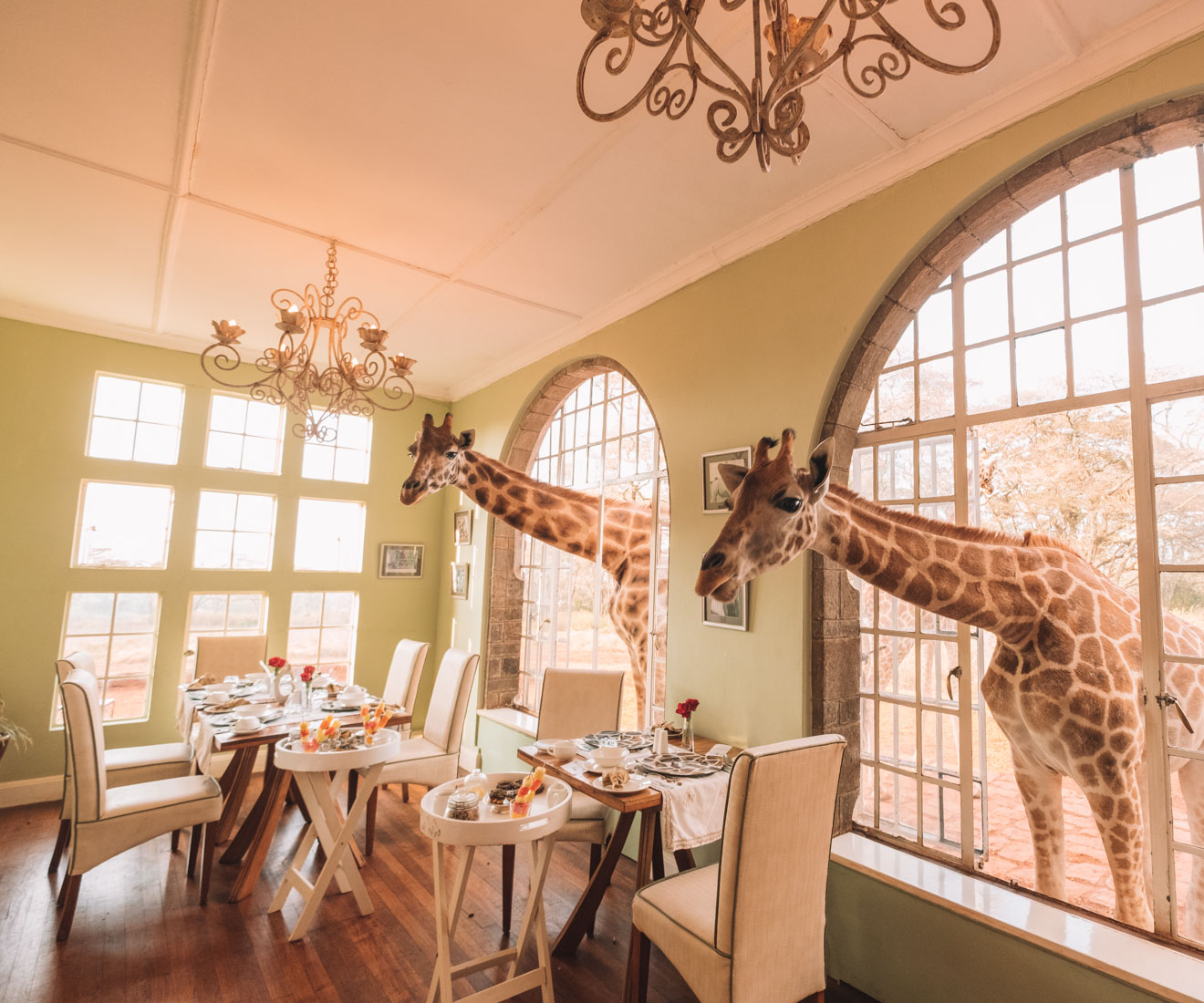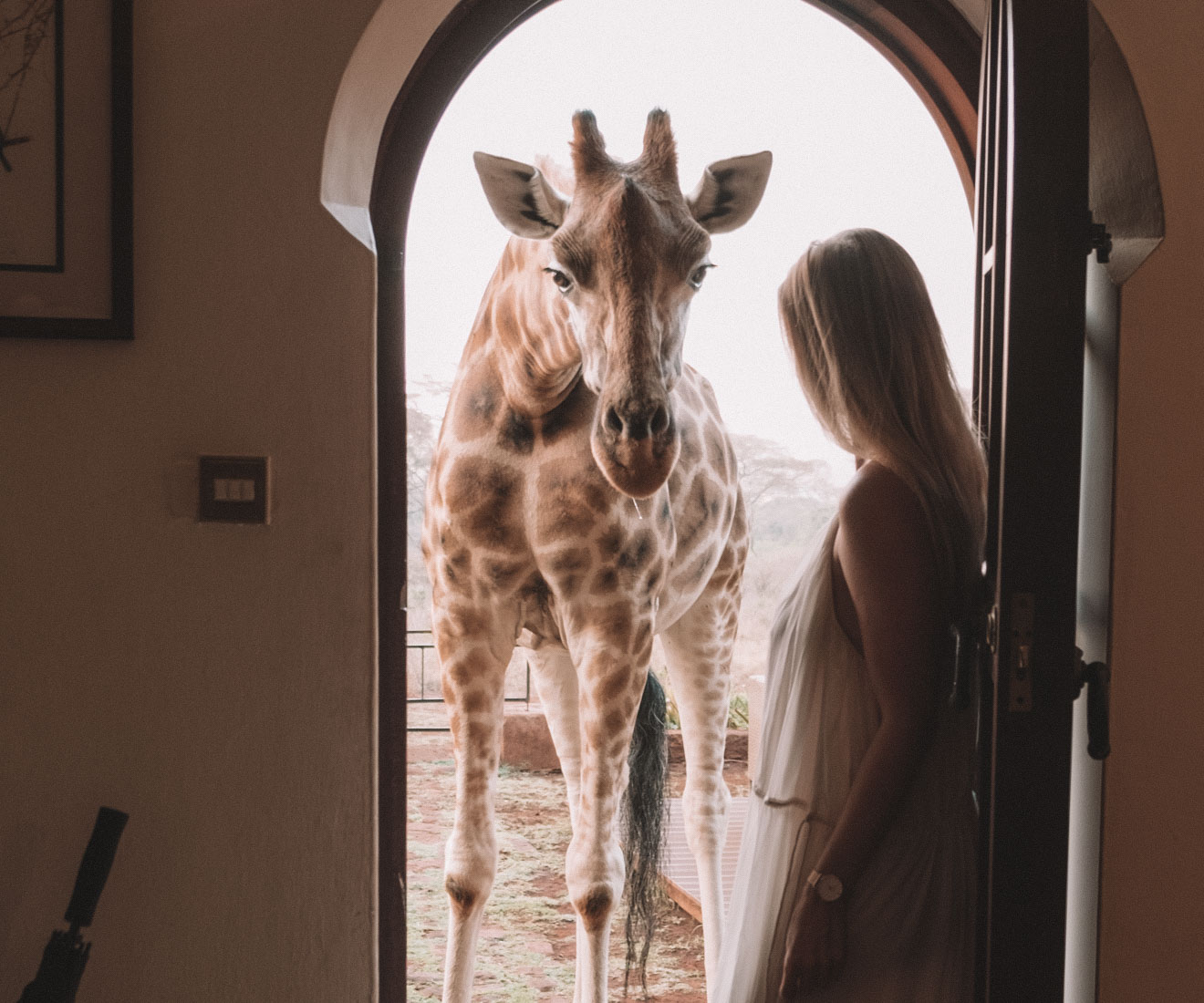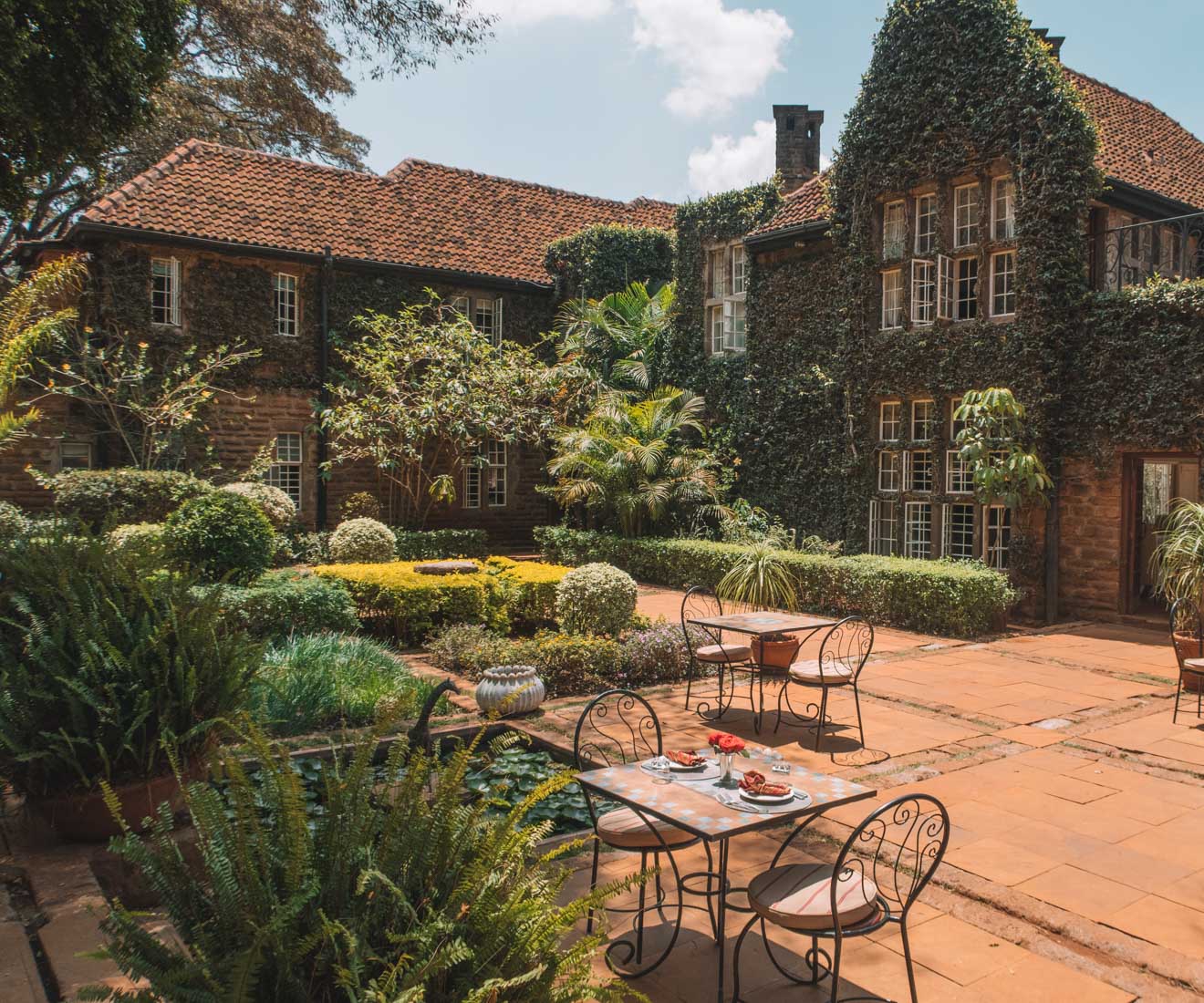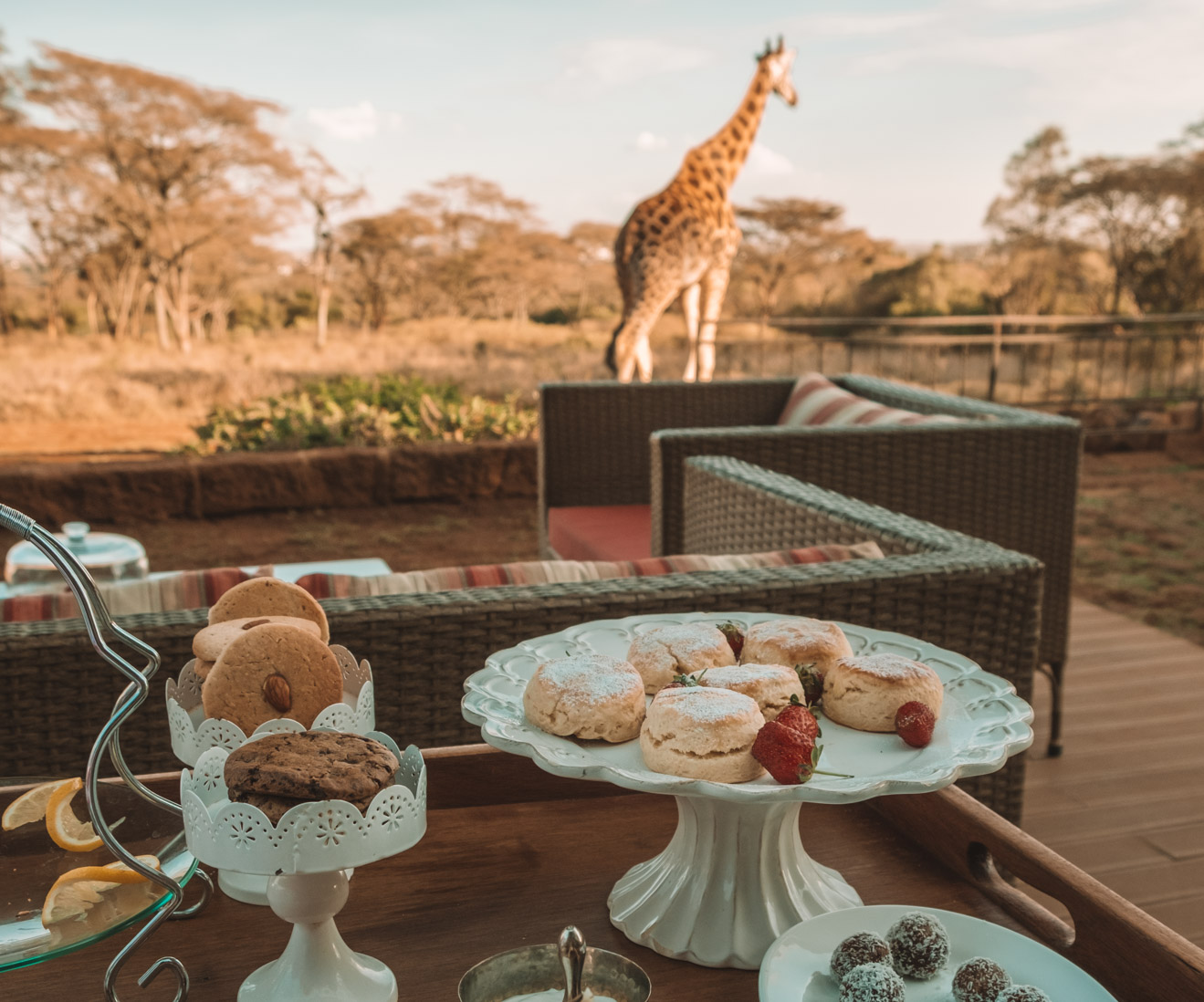 Nairobi
2 Nights
The colonial British-African capital, Nairobi, has so much to offer. We'll do some shopping for local handicrafts, enjoy a British high tea, and enjoy a private visit to Sheldrick's Elephant Orphanage.
Highlights
Luxury Accommodation
Sheldrick's Elephant Orphanage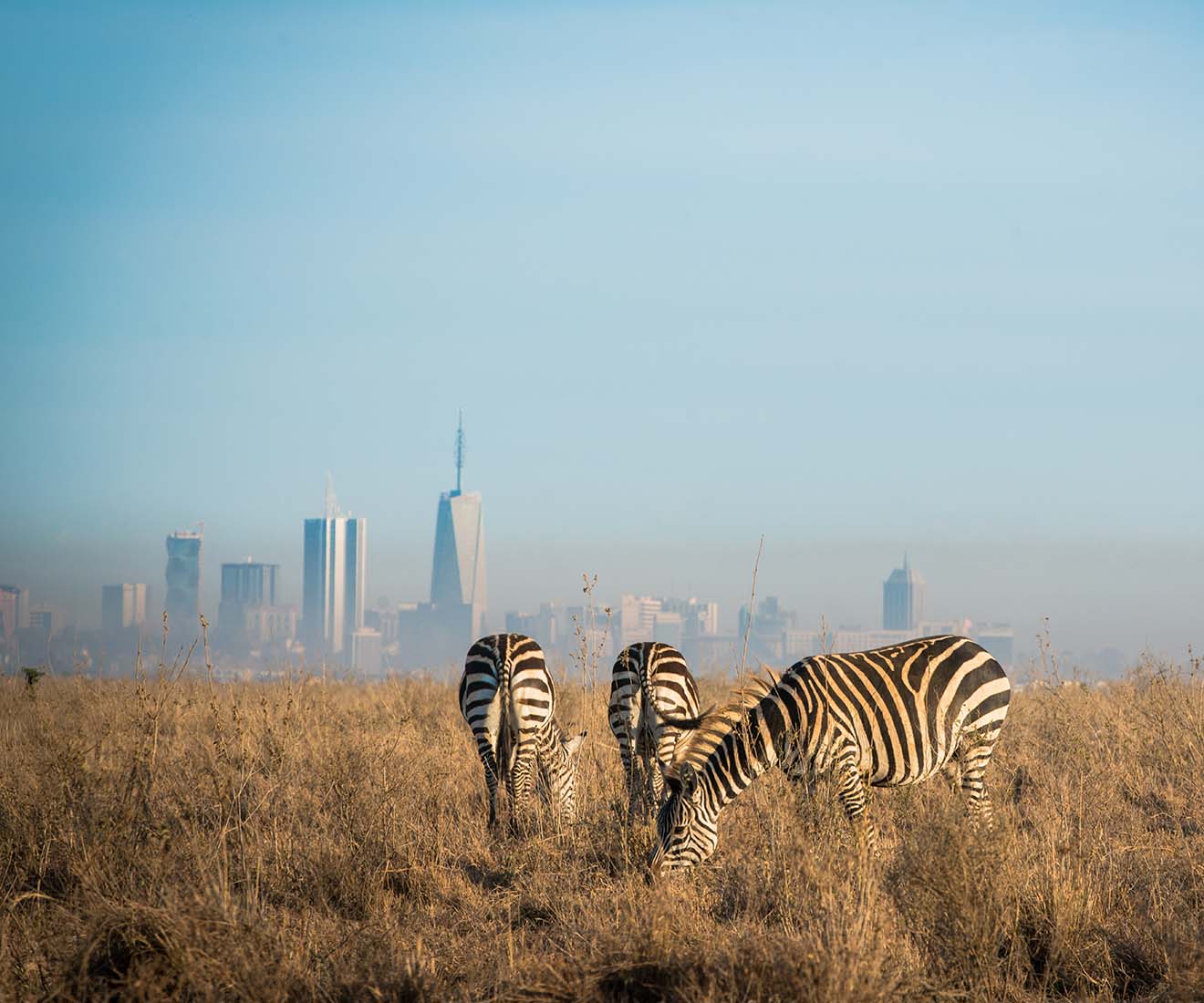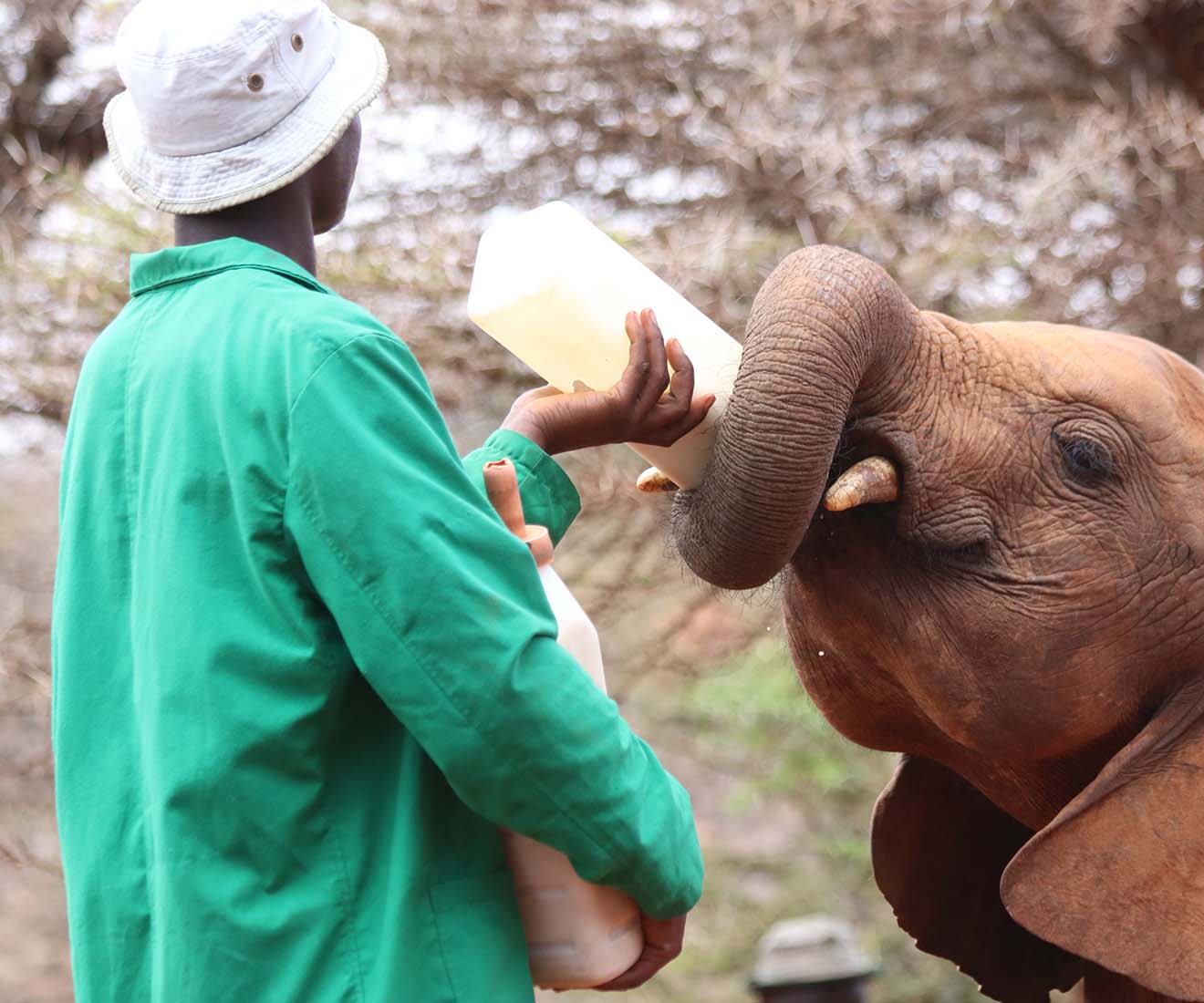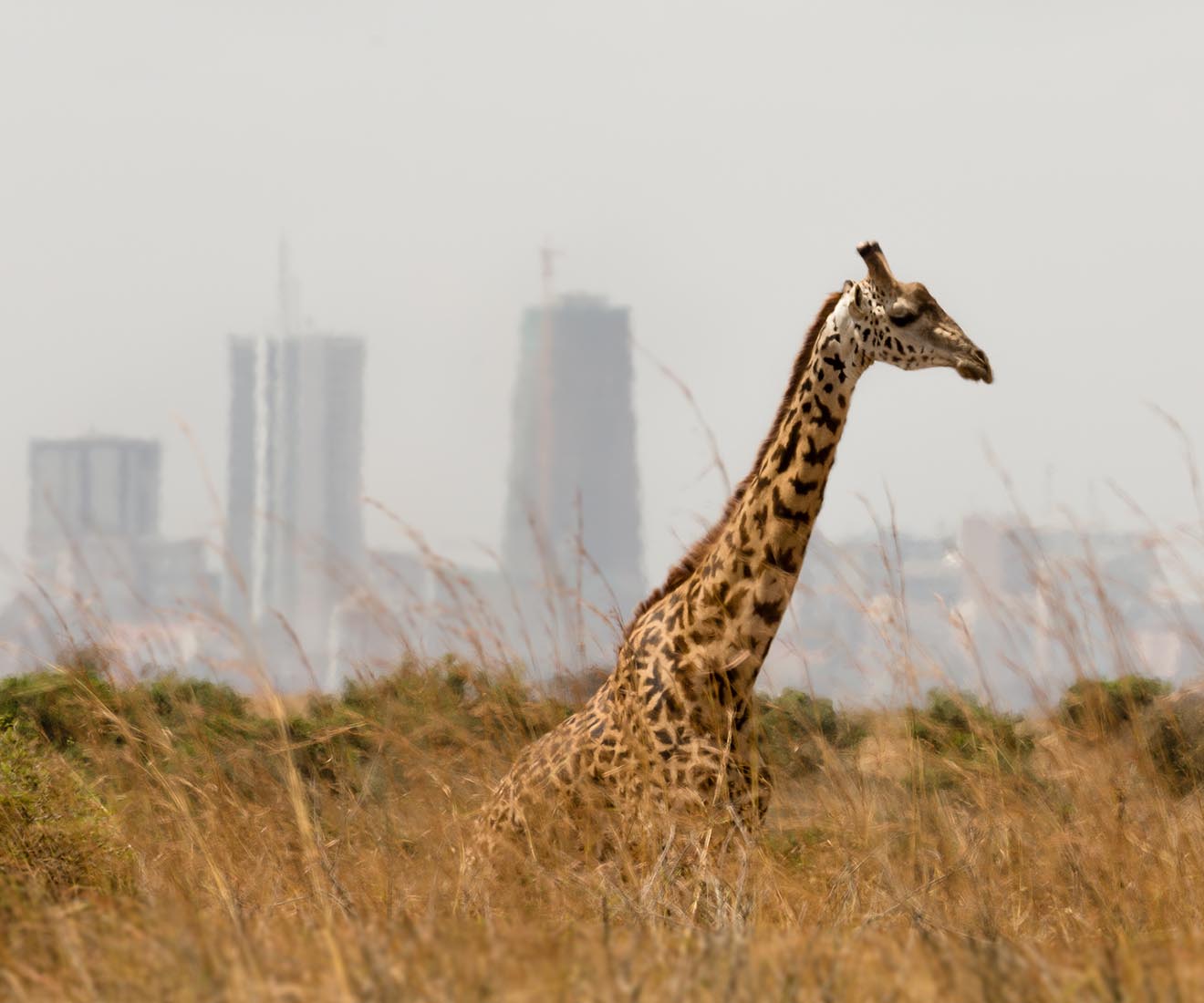 Mara Naboisho Conservancy
2 Nights
Spend 2 nights on safari at Encounter Mara in the award-winning Mara Naboisho Conservancy. This area has been recognized as having some of the highest density of lion in all of Africa!
Here we will arrange for 2x female Maasai guides to be the guides for your group, as well as a visit to the Maa Trust's Beadwork Project.
We will also arrange a private bush dinner (complete with Maasai warrior's dancing and singing) as well as a visit to an incredibly authentic local Maasai Village (not touristy at all!).
Here, we can also arrange for you to visit the Koiyaki Guiding School where the group can meet some of the young Maasai studying to be a guide! Hopefully, we can even arrange for some of the young female guides to come out for a game drive with the group.
Highlights
Maa Trust's Beadwork Project
Meet Our Scholarship Recipient
Private Bush Dinner
Visit Local Maasai Village
Game Drives with Female Maasai Guides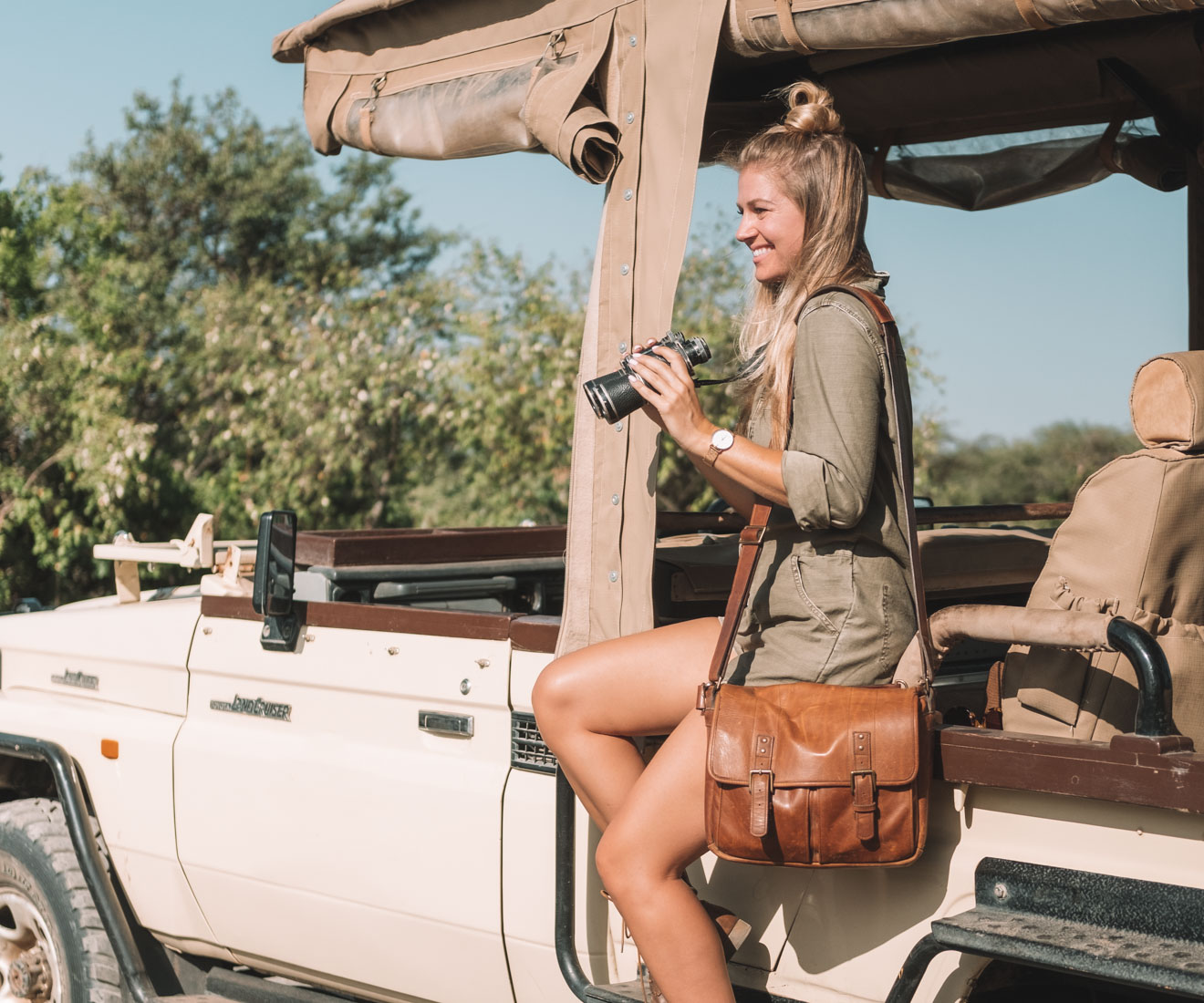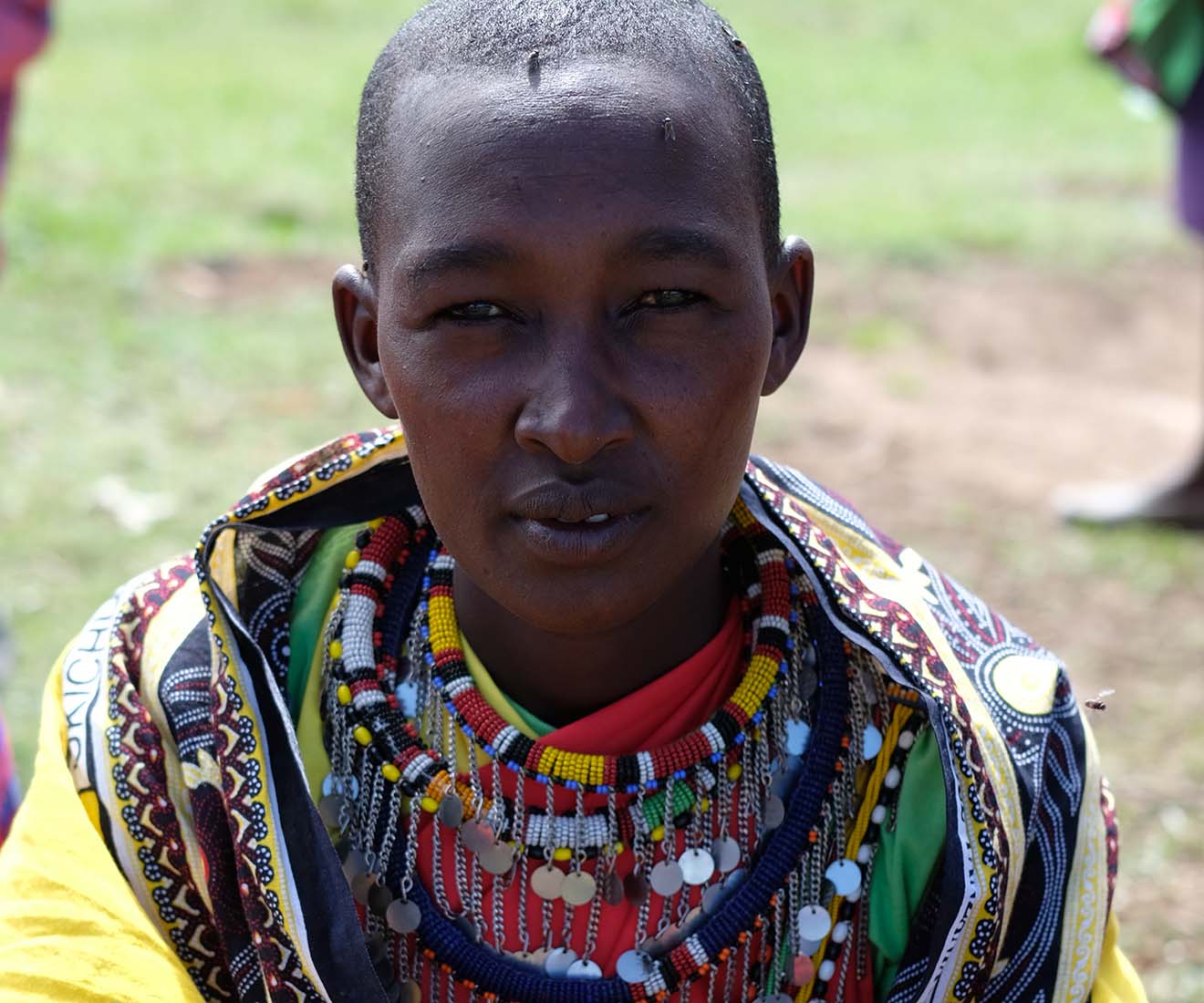 Cottar's Camp
3 Nights
Experience the magic of a Big 5 Safari at the luxurious Gondwana Game Reserve. Elephants, rhinos, buffalo, lions, and leopards – check! With morning and afternoon safari drives, there will be loads of opportunities to make your safari dreams come true.
When it comes to safaris in Kenya, it's all about the Cottar family. These guys are known as the "first family" of the safari business. In fact, it's been almost 100 years since the family started its safari company, and it has earned ample bragging rights since then.
Our villa has breathtaking views over the savannah and the Olderikesi Hills. Guests of the villa have a staff of 8 at their service and enjoy privately guided game drives, night game drives, bush walks, swimming and fishing. It is over 10,000 square feet in size and features a large living room, dining room, a magnificent viewing deck, and 5 en-suite bedrooms, all with stunning views.
Highlights
Game Drives
Luxury Villa
Bush Walks (Optional)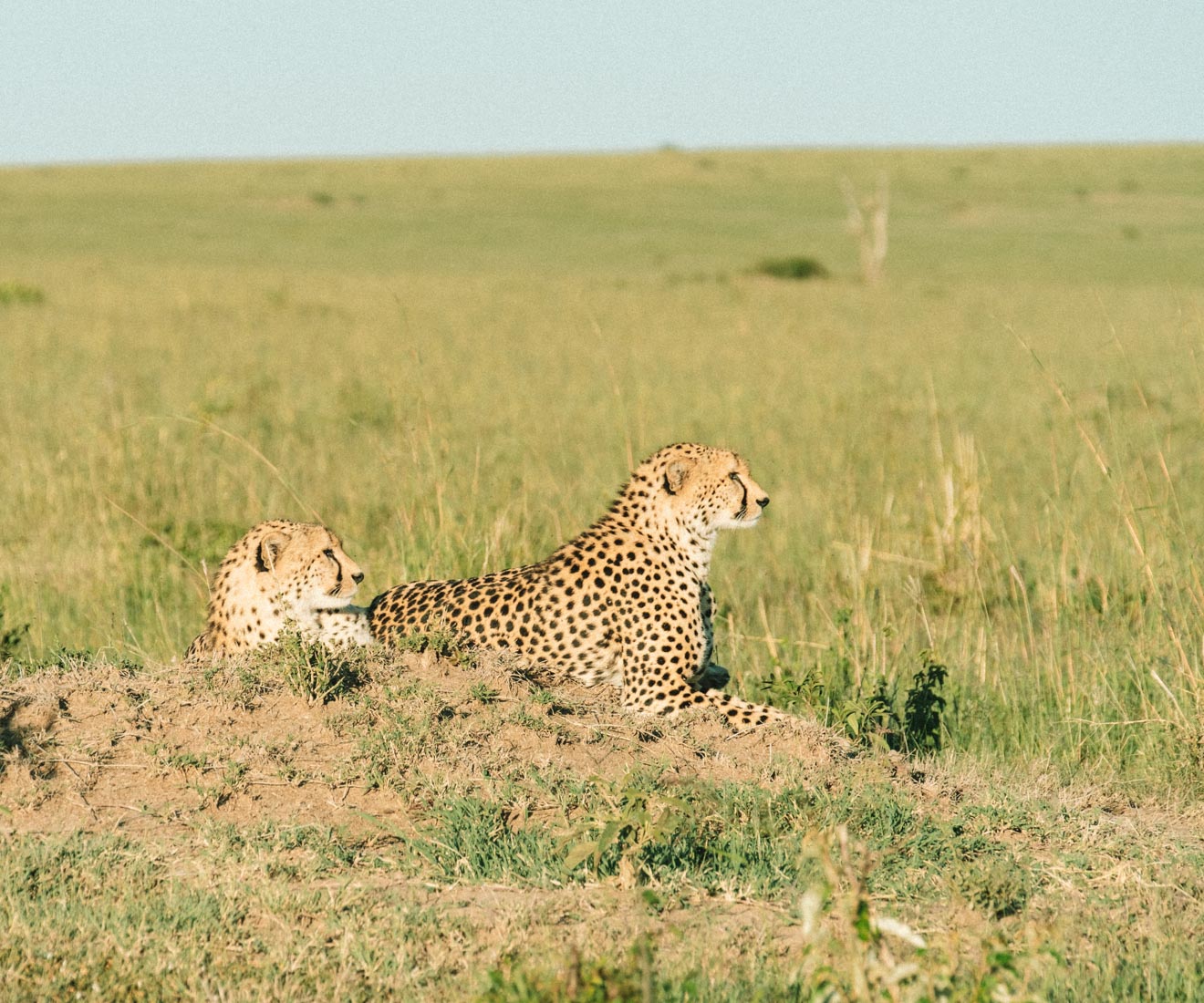 DISCLOSURE: Itinerary is subject to change due to inclement weather or other factors outside of our control. We always strive for the best possible experience and will substitute anything that must be changed with something equally or even more awesome!
Meet Your Hosts
Kiersten Rich
K
Named by Forbes as one of the Top 10 Travel Influencers, Kiersten, The Blonde Abroad, has been featured worldwide and recognized by major publications for her photography and entrepreneurial achievements in the female travel space. Her love for conservation and female empowerment helped shape this once-in-a-lifetime tour!
"Not only am I excited to share these incredible wildlife encounters with you, but I'm so proud of the positive impact we'll have on the conservation of wildlife and empowerment of the Maasai community!"
Testimonials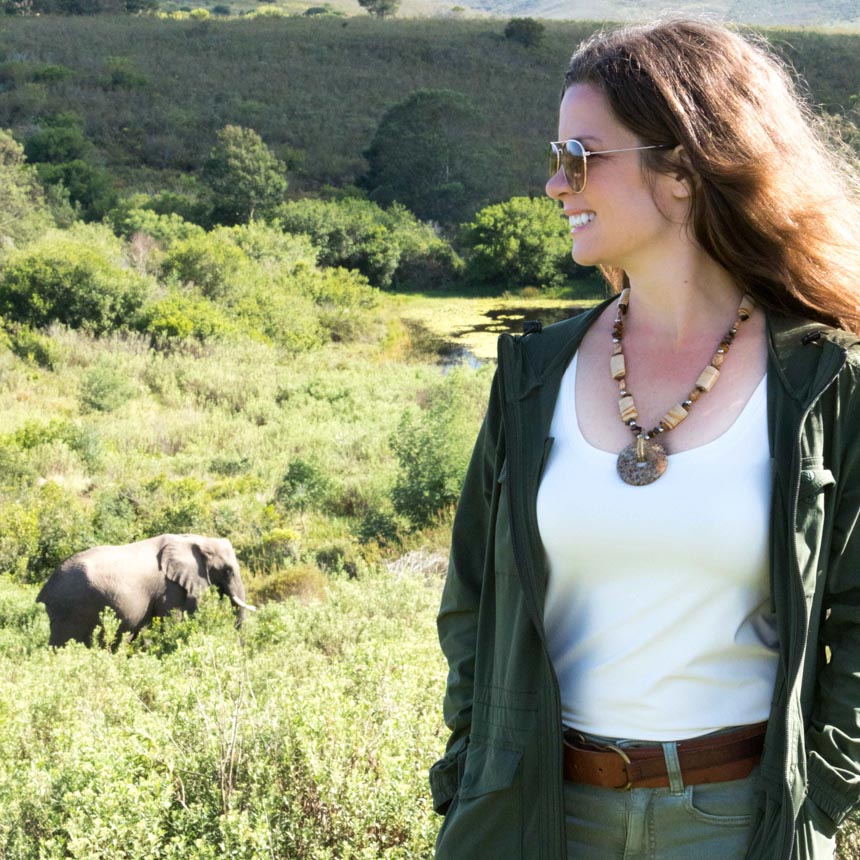 Stephanie M.
"As a travel blogger, I frequently take trips all over the world. But all my travels pale in comparison to the tour I went on with TBA Escapes. It was packed with amazing adventures, educational outings, delectable eateries, and outstanding accommodations. And the attention to detail was second-to-none! Every night we'd return to our luxurious rooms with a printed itinerary for the next day (complete with a weather forecast and outfit suggestions!) TBA Escapes curated an experience that let our group experience the very best of our destination. From the wilds to wineries, and everything in-between! But the most impactful takeaway has been the inspiring women I've met as a result. The friendships have long outlasted unpacking my bags, and I'm thankful to now be part of a supportive and empowering travel community. It was the experience of a lifetime, and one I'll never forget!"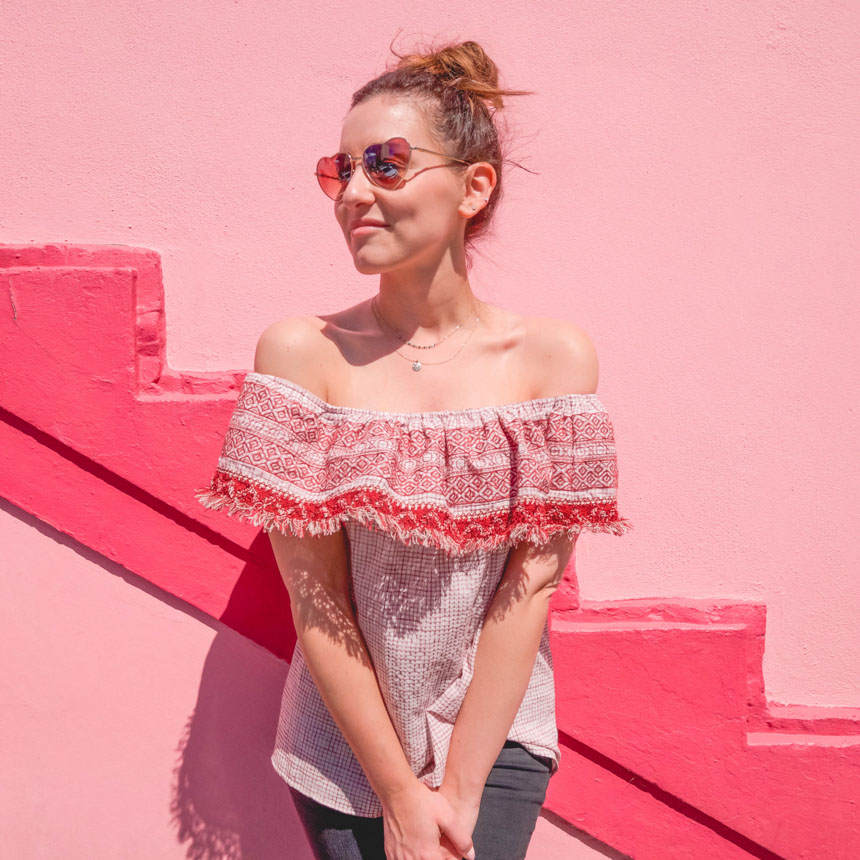 Kate D.
"TBA Escapes is INCREDIBLE! I was nervous to travel with a group of women I'd never met before but as soon as I arrived I felt at ease; everyone was so friendly and excited to be on such an incredible adventure that we all connected immediately. I formed lifelong friendships and, as a bonus, have new travel buddies to explore the world with! The TBA Escapes experience was impeccably done, from our beautiful, ultra-luxe lodging, to the delicious meals and snacks, to the absolutely incredible excursions, Kiersten and her team have it all down to a science. Every detail was taken care of; I only had to pack my bags and go…but even that was made easy because they provided us all with packing tips! Nothing was overlooked. I can't wait to travel with TBA Escapes again soon!"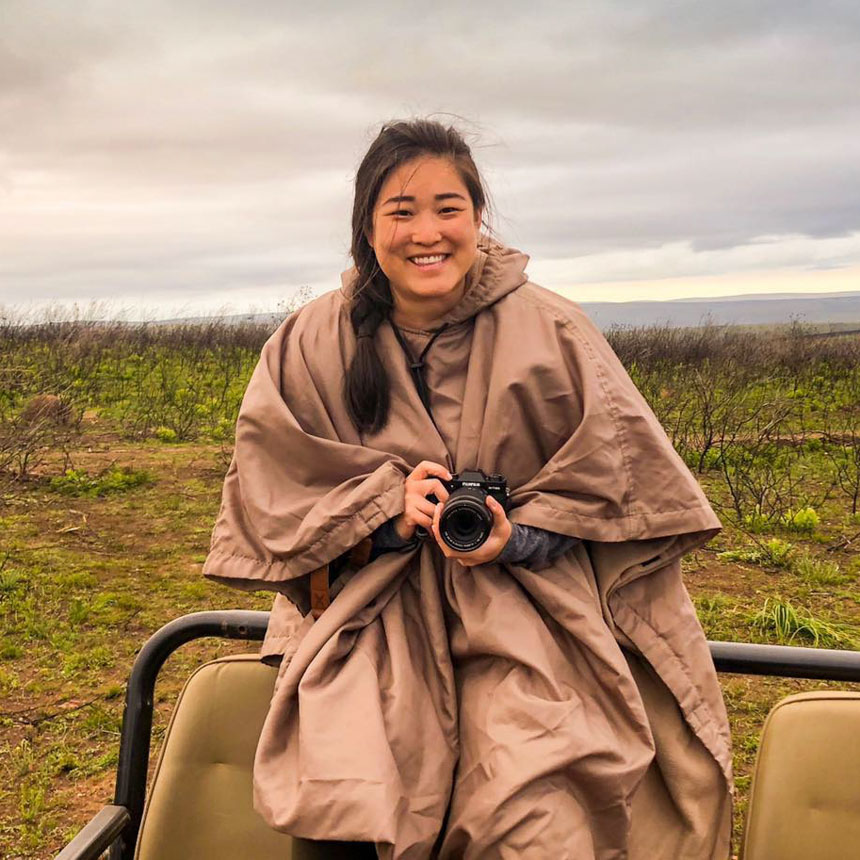 Eurie C.
"I was nervous about signing up for the TBA Escapes tour because I've always planned my own travel itineraries. Giving all that control over to the TBA Escapes ladies was scary – but the best decision! The whole trip was amazing and luxurious, and every little detail was thought of and taken care of (seriously – from labels with our names for our bags and camera gear, snack bags for the road trips, any and all dietary preferences to schedules to get us everywhere on time and before other tourists…!). I cannot recommend TBA Escapes enough based just on this! But throw in that the trips are all to amazing places and that the TBA Escapes crew handpicks a group of fantastic girls that quickly turn from strangers to friends and travel buddies for life – I could not have asked for a better trip or experience."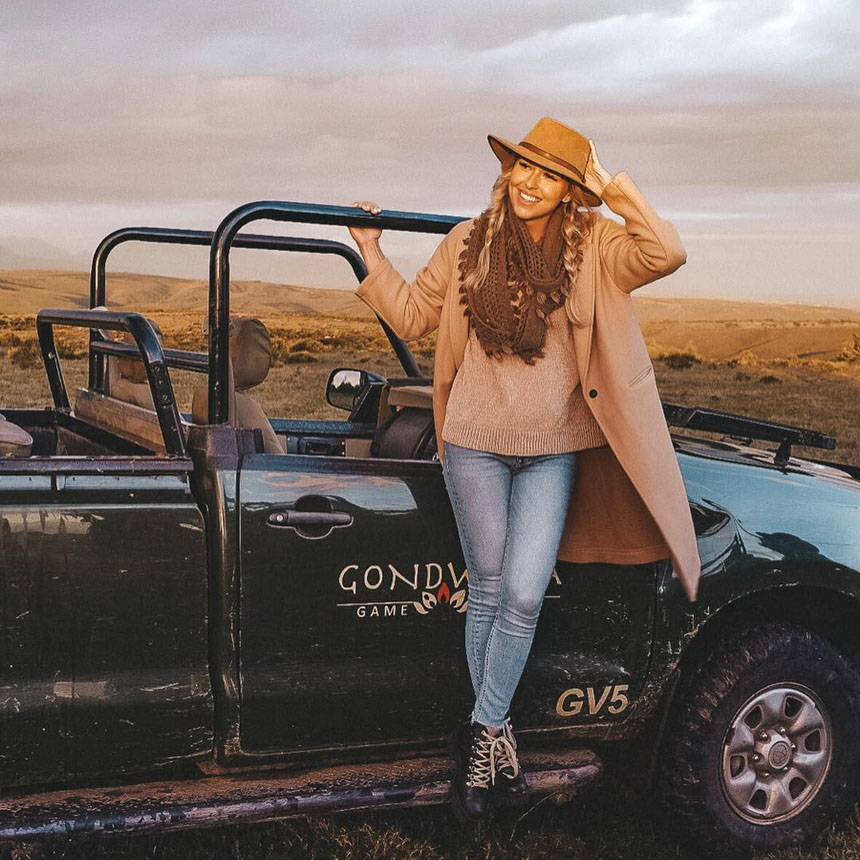 Meghan M.
"My TBA Escapes tour was absolutely amazing and definitely met, if not exceeded, my expectations! It's honestly hard to pick 'highlights' as literally every moment, destination, and activity was soo much fun and such an awesome experience. The TBA Escapes team was so friendly and helpful, seriously the best group to tour with! They kept everything and everyone very organized and made sure we were always prepared and knew what to expect along the way. I would highly recommend this trip to anyone, it was honestly a once in a lifetime experience and I had the most amazing time!"
Inclusions
Arrival & Departure Airport Transfers
FREE TBA Lightroom Presets Complete Collection ($335 Value)
8 Nights Accommodation (Double Occupancy)
3 Amazing Meals per Day (Market visits on own account)
Ground Transportation
Local Guides
Entry Fees & Tickets to Activities
All Listed Activities + More!
Exclusions
International Airfare to Nairobi, Kenya
Return Airfare to Cottar's Camp $500 (We will assist with reservation)
Conservation Fees $470
Travel & Medical Insurance (Required)
Alcohol (Outside of listed activities)
Additional Snacks & Meals
Souvenirs
Tips for Drivers and Guides (At your discretion)
Payment Info
Includes $1000 Non-Refundable Deposit