Deposit Due Within 48 Hours
Thank you so much for your interest in TBA Escapes' "Ancient Wonders Tour". We're very excited to extend an invitation and let you know that we'd love to have you join this once-in-a-lifetime tour in Jordan from September 4-13th, 2022!
Due to the size of our waiting list, there is a firm deposit deadline in order to hold your spot — if there is some reason you are unable to pay within 48 hours, or can no longer attend, please let us know as soon as possible. Your deposit will go towards your total payment for the tour.
Please read the information below before clicking the link to pay your deposit.
WHO THIS TRIP IS FOR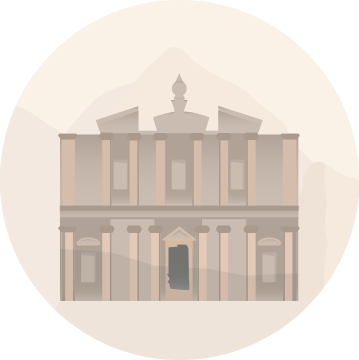 Culture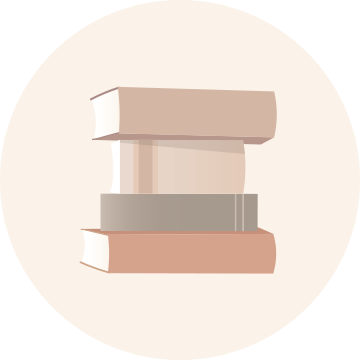 History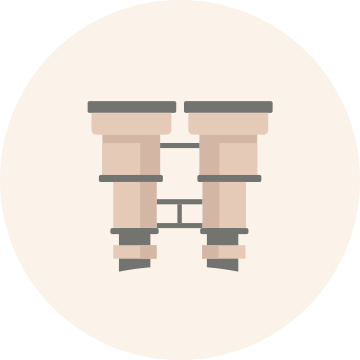 Explorer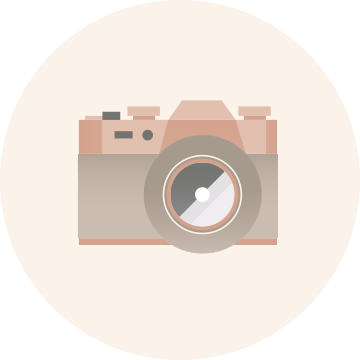 Photography
Dates:
September 4 - 13th, 2022
trip Length:
9 NIGHTS / 10 DAYS
Accommodation
Double Occupancy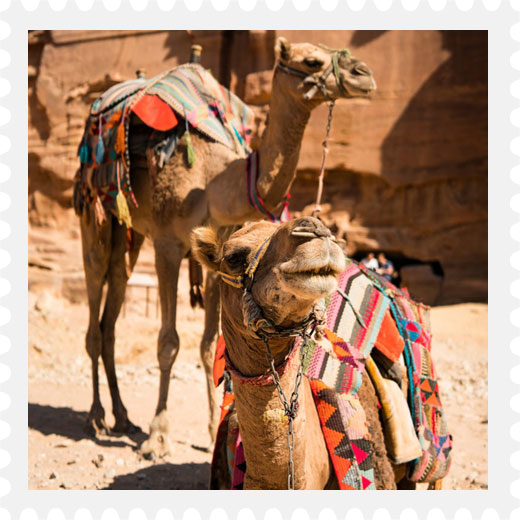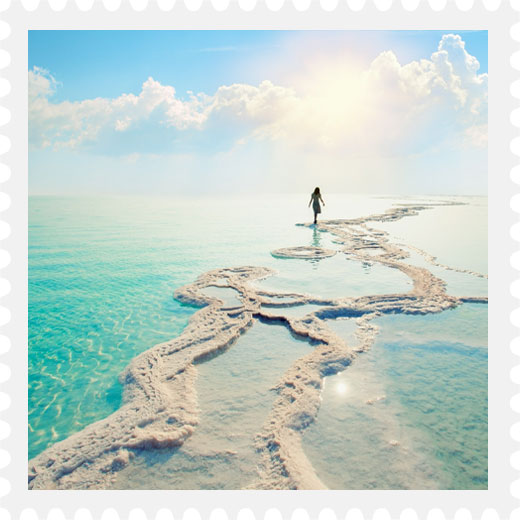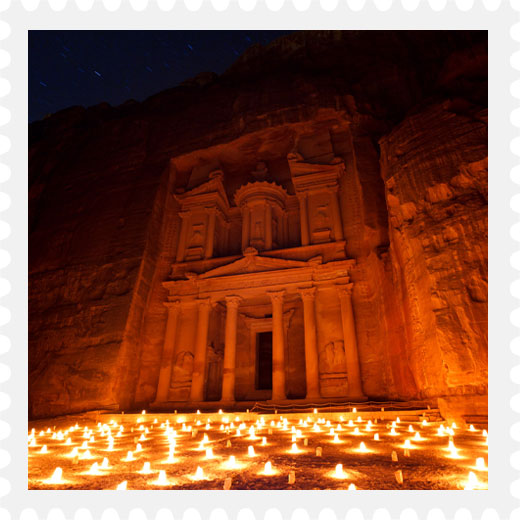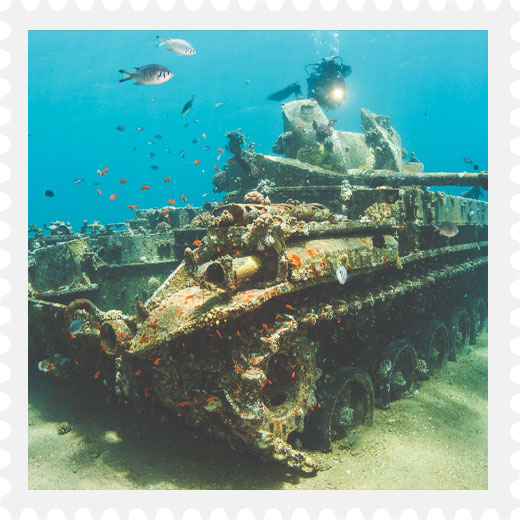 Tour Details
Payment Plan
The total tour price is $5,695 and all payments are non-refundable. The payment plan we offer is broken into two payments as follows:
Non-Refundable Payment Plan:
20% Deposit
80% Due By July 4, 2022
Travel Insurance
REQUIRED
Please read the following before paying your deposit:
Travel medical insurance is mandatory. Our minimum insurance policy coverage for medical emergency evacuation and repatriation is $200,000 USD.
We don't accept Credit Card insurance as proof of travel insurance for our tours, therefore we recommend purchasing your travel insurance policy BEFORE making any payments.
Many of our guests opt for World Nomads Travel Insurance, however, we encourage you to shop around for a policy that is best suited for your needs. Other insurance providers include Allianz Travel Insurance, Nationwide Travel Insurance, John Hancock Travel, and many more.
Please note that all of our tour payments are non-refundable and travel insurance will only cover cancellations for covered reasons such as the unexpected illness of you or a family member, severe weather, or job loss.
If you would like to purchase "cancel for any reason" coverage, it is more expensive but will usually cover you for up to 50-75% of the total cost of the trip. Some policies that offer "cancel for any reason" include John Hancock "Gold" Travel Insurance and Nationwide "Prime" Travel Insurance. These policies also need to be purchased before a deadline—typically within 14 days of making a trip deposit.
NOTE: When selecting the dates of your travel insurance policy, please keep your travel dates in mind should you choose to fly in a day early or stay an additional night per our recommendation. For example, if you need to fly out on January 8th to arrive in time for a tour starting on January 10th, you will want to enter your insurance coverage start date as of January 8th.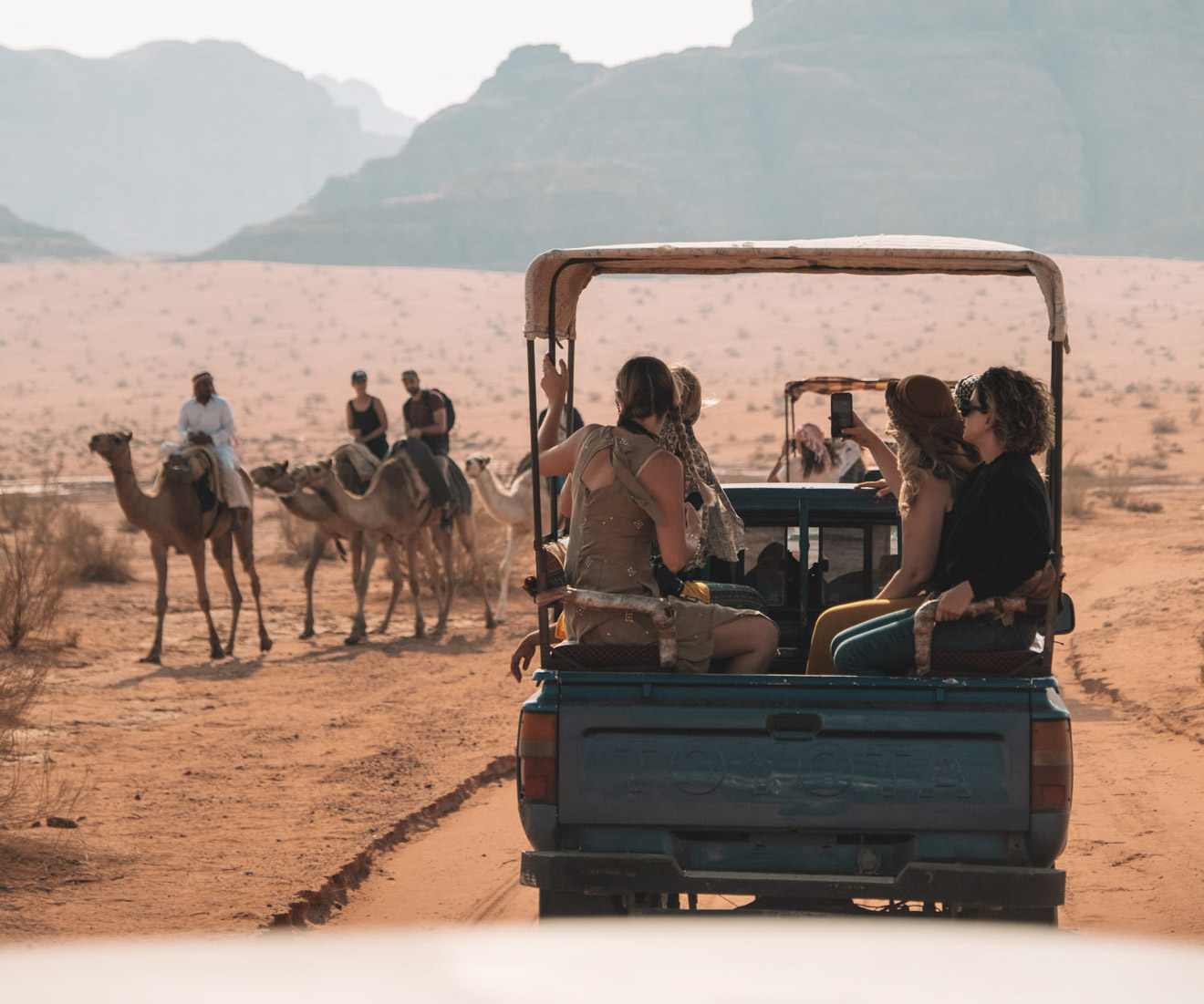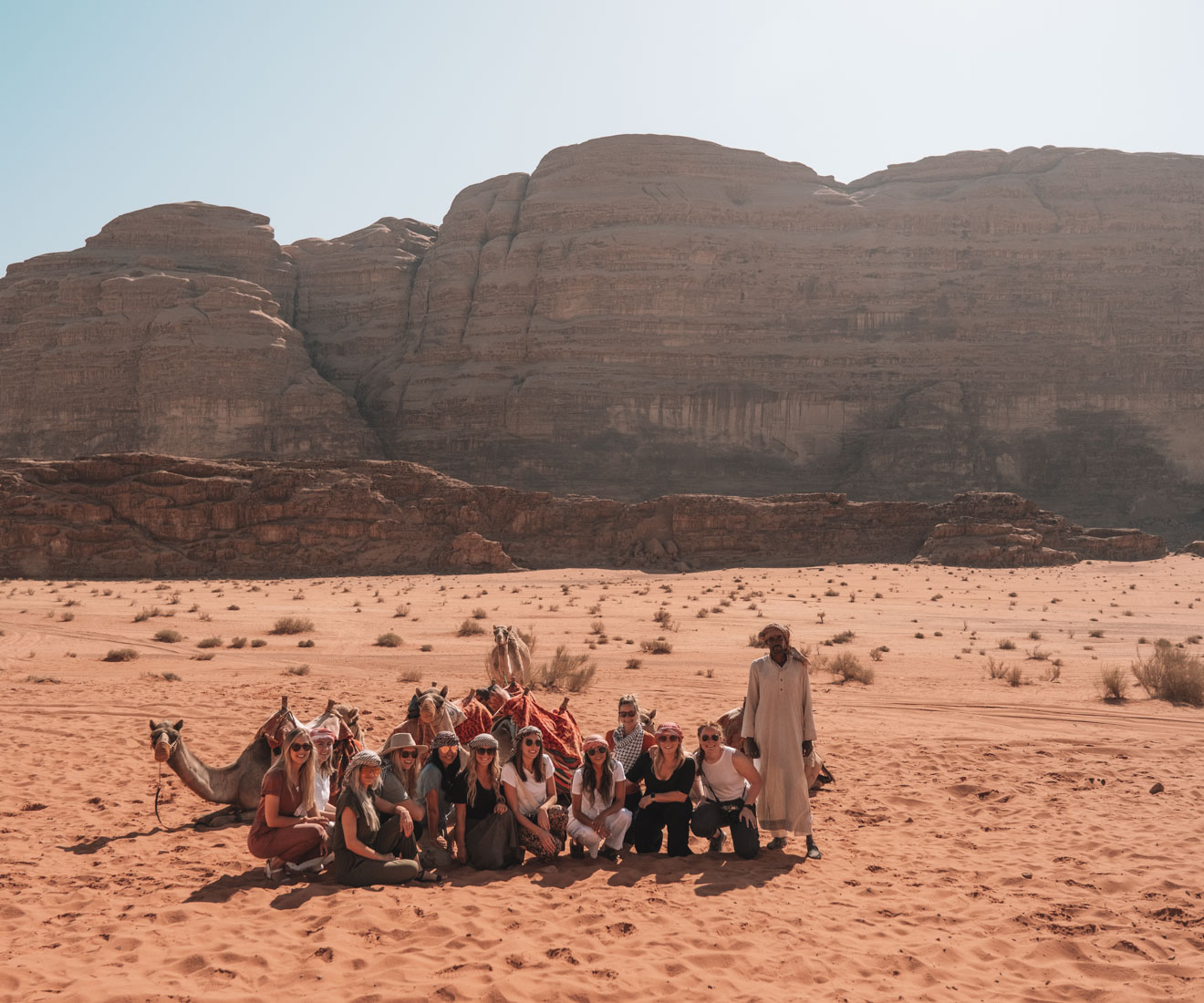 Travel Tip
If you have been looking to get a travel reward credit card, you can take advantage of earning a sign-up bonus by applying for one before a big trip or purchase (like your TBA Escapes Trip)! Most cards have a required minimum spend to earn the bonus miles offered (ex. spend $3,000 in 3 months to earn 50,000 bonus miles), so many of our previous guests opted to apply before making their payments for the tour.
If you're interested, we'd suggest applying after you've paid your deposit. Once approved, you should receive your card within 1-2 weeks so you can use it to pay for your flight and tour payments. You can see some of our favorite cards here!
Some of the biggest benefits of a travel reward credit card are earning points to use for free flights and hotels. Plus, many cards offer additional points when making travel-related purchases. Some cards also offer additional travel protection when you pay for a trip with the card.
Right now, the Chase Sapphire Preferred has an incredible 80k bonus point offer! We're more than happy to consult with you if you are unsure of the best card for you. Just let us know if you'd like some help!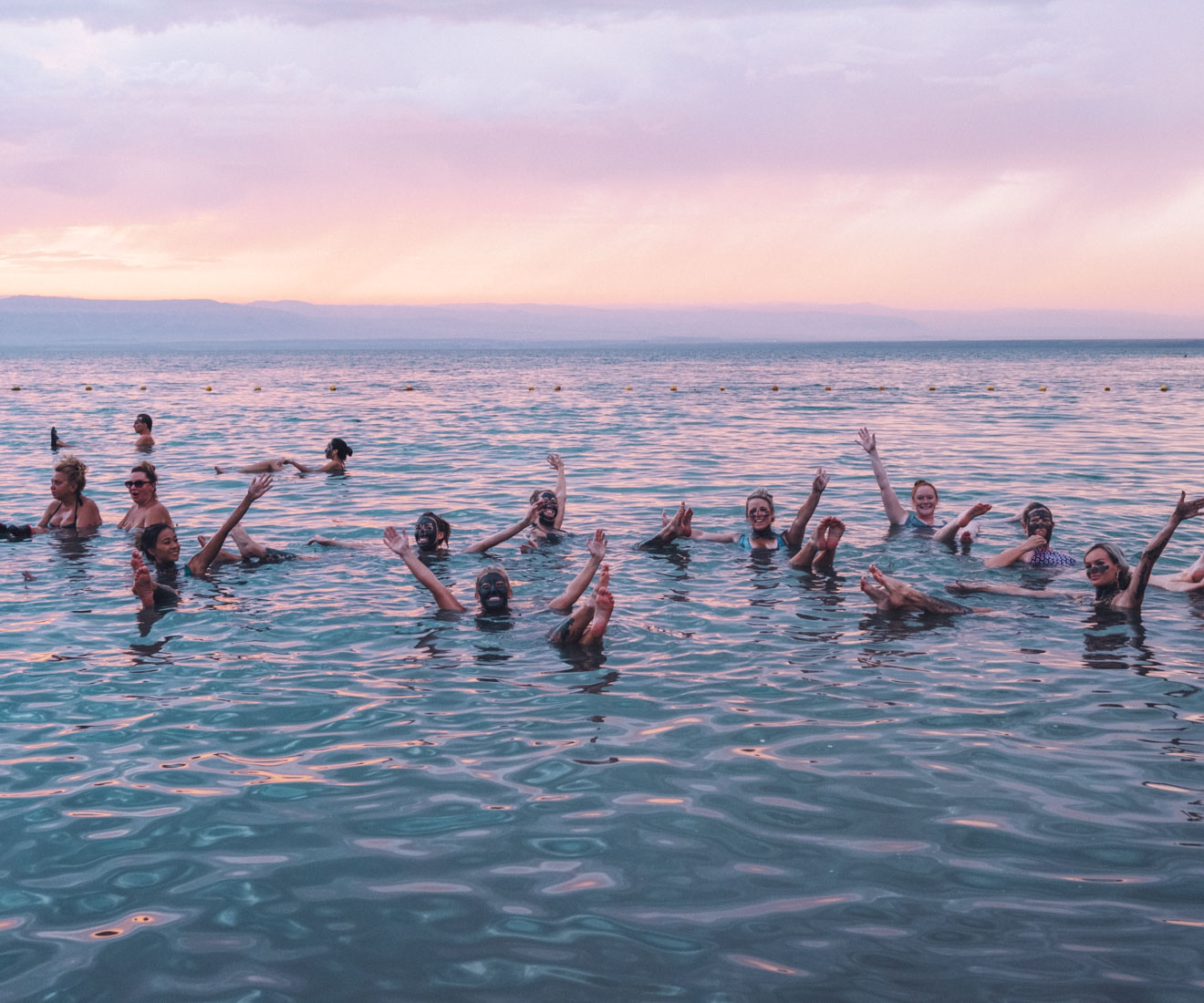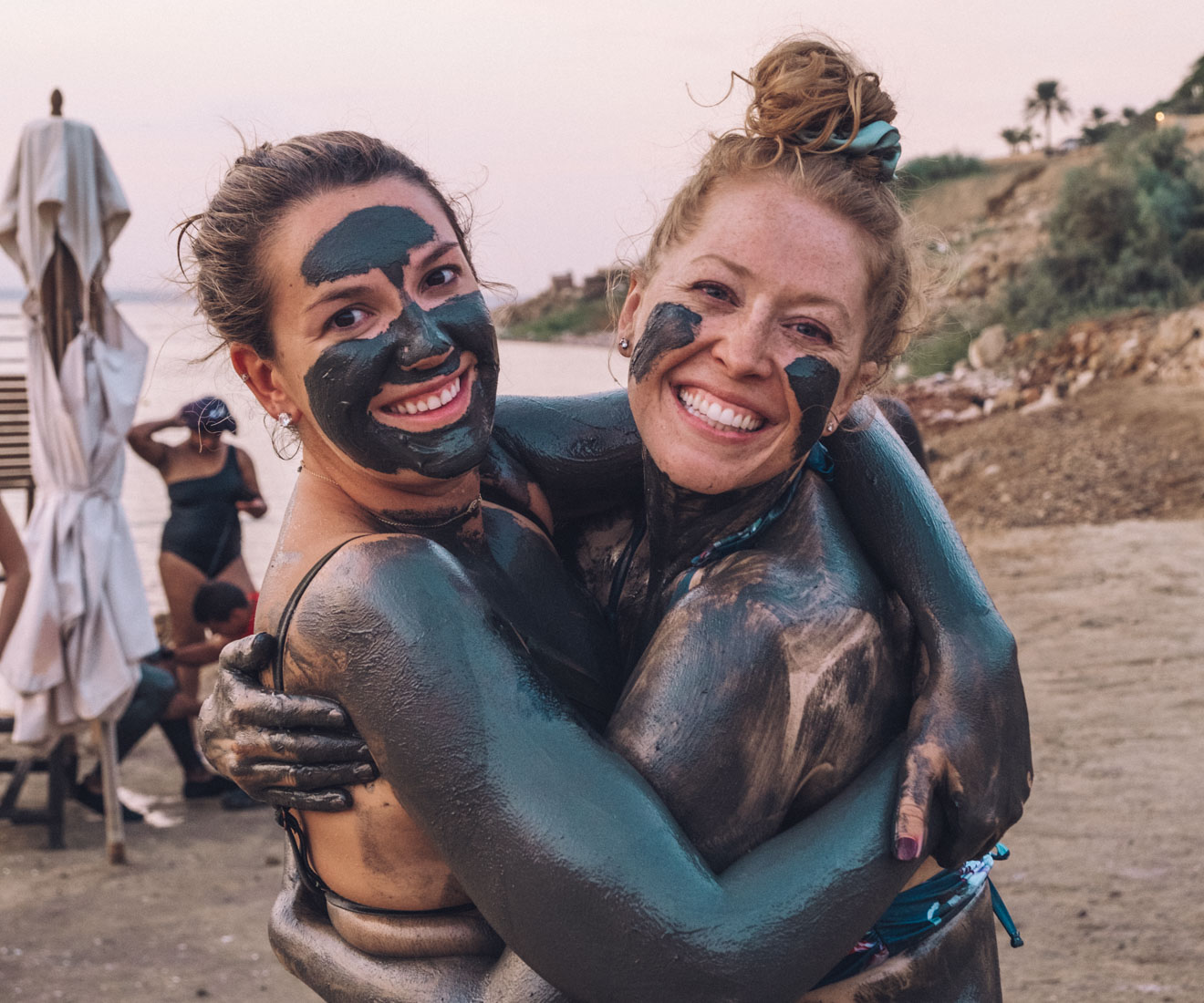 Traveling Jordan
before or after the tour
After paying your deposit, you will be added to our tour Facebook group where you can connect with your fellow travelers!
If you are planning on traveling regionally before or after the tour, feel free to share your plans in the Facebook group. We're also more than happy to help provide some suggestions. Just let us know what travel plans you have in mind.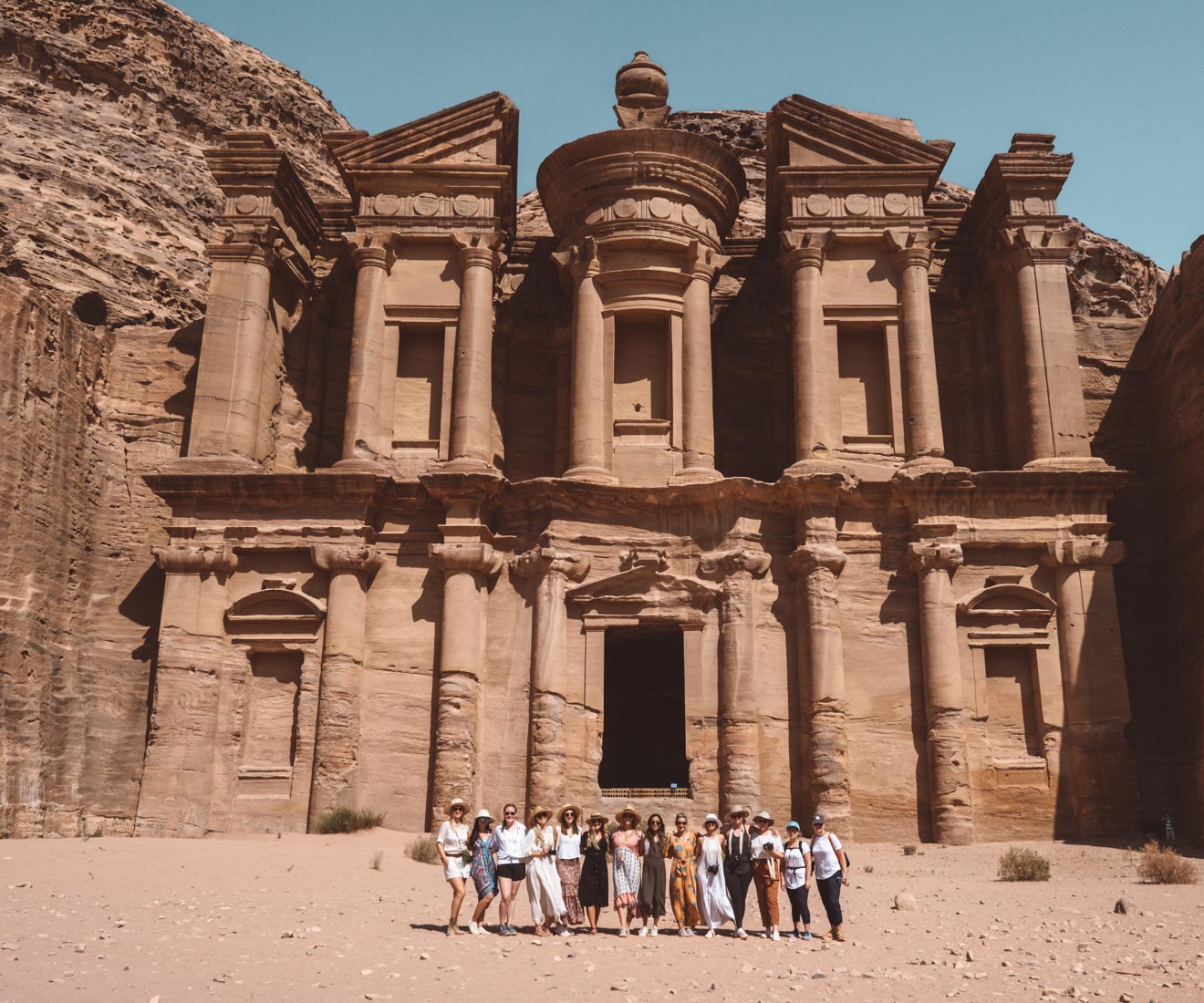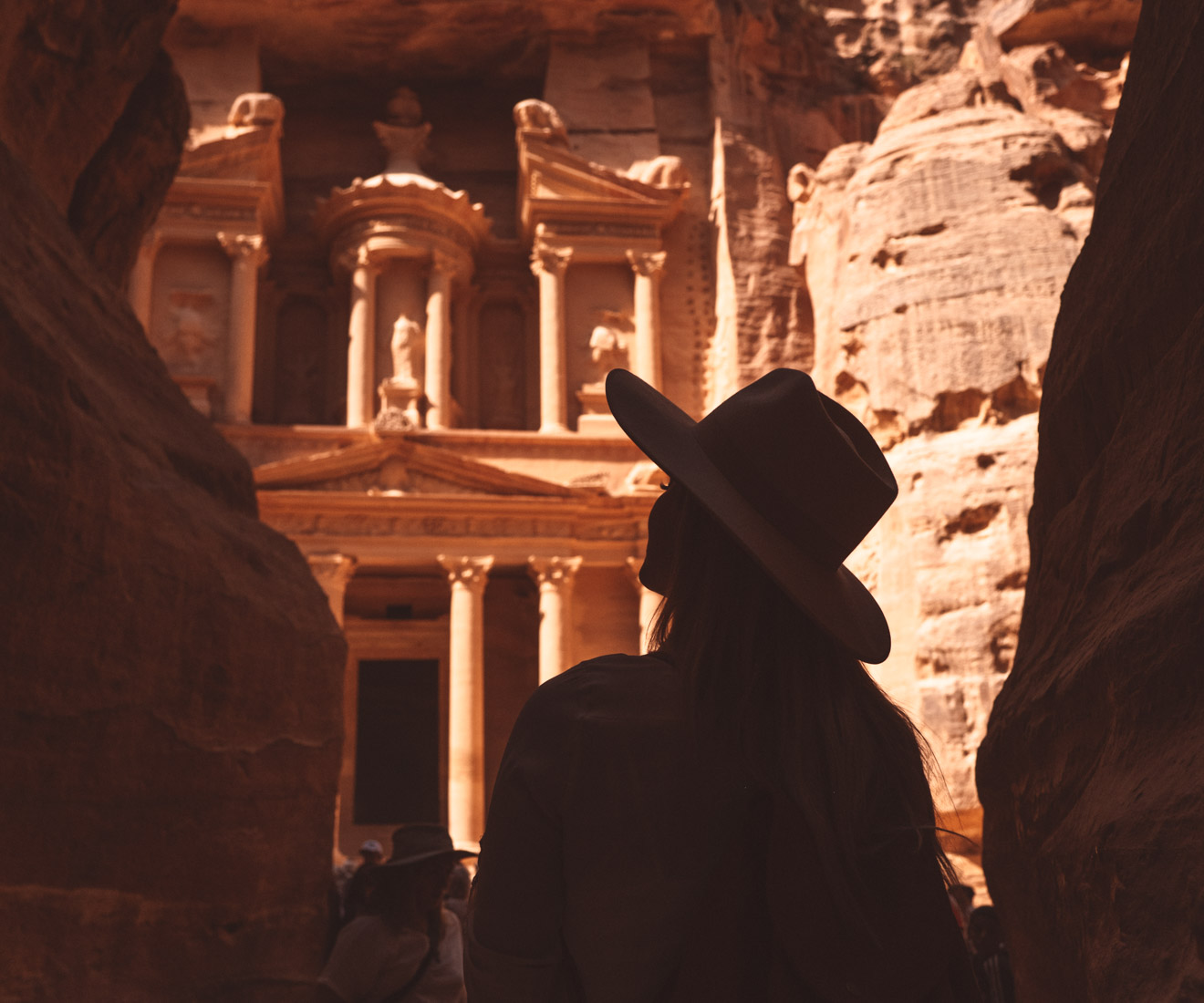 Testimonials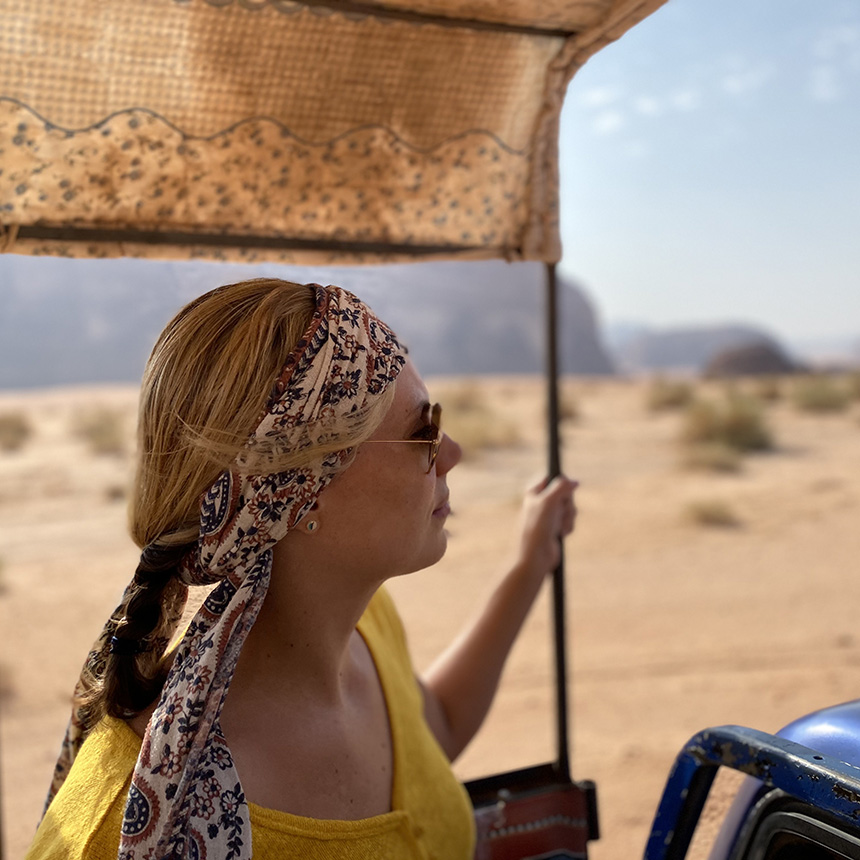 Michelle C.
"I had high hopes for my trip to Jordan with TBA Escapes, and I can honestly say the experience far exceeded my expectations. Every last detail, from arrival to departure, was arranged thoughtfully. I saw things I only dreamed about, like the Dead Sea, Petra, and Wadi Rum, and made friendships with incredible women. Our guides were absolutely lovely and made the trip that much better. Jordan was a perfect introduction to traveling in the Middle East, and I'm looking forward to booking another tour with TBA Escapes in the future!"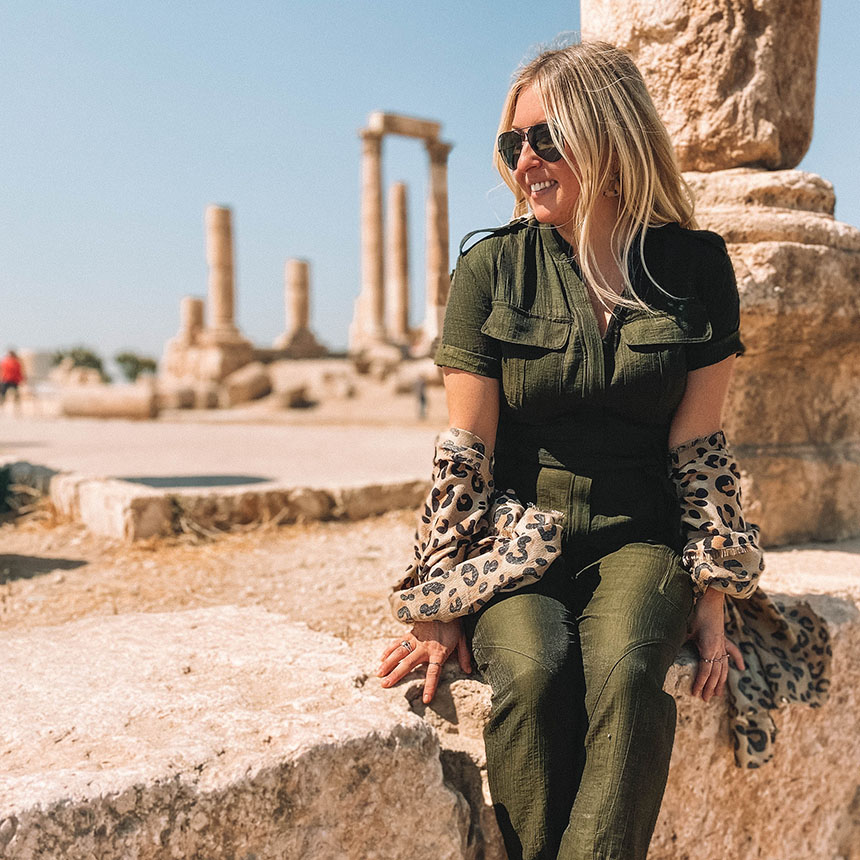 Kylie N.
"I've never been on a group tour before (usually I like to travel solo!), so was a bit anxious about joining a group. However, this experience was incredible. I'm so happy I went, the TBA Escapes team continuously went out of their way to make sure everyone was comfortable and taken care of. I walked away from the tour with new experiences that I probably wouldn't have experienced on my own. I'm so grateful for TBA Escapes and the confidence it gave to me."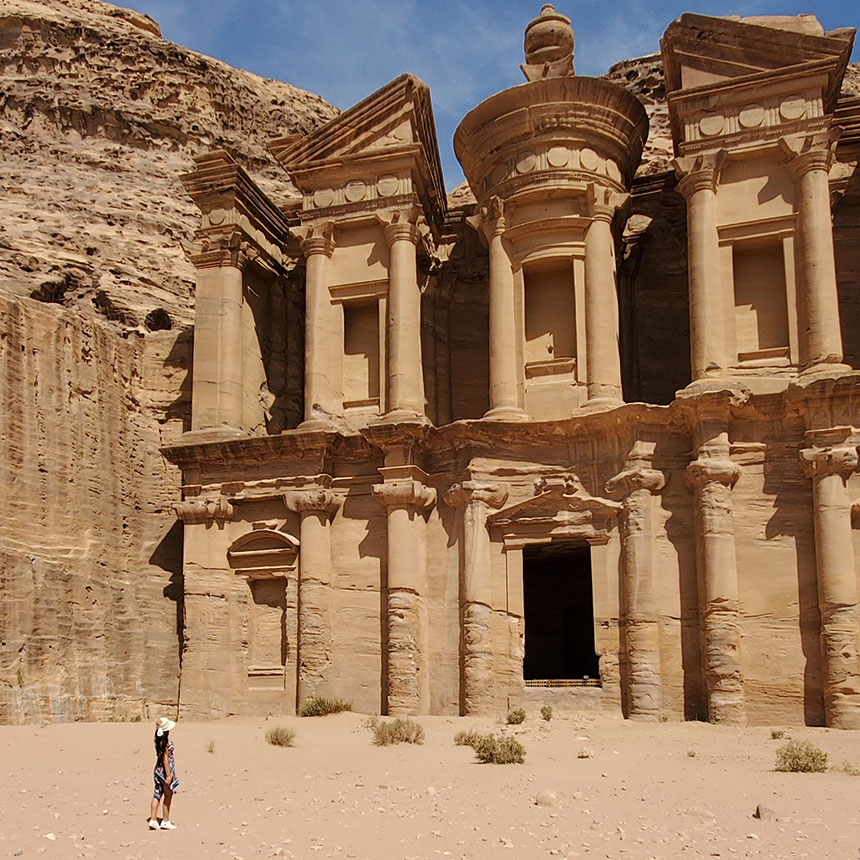 Raquel T.
"Epic trip of a lifetime! Thank you TBAEscapes for helping me fulfill my #1 Bucket List item, visiting Petra, Jordan. No words can even begin to describe how amazing this trip was…it exceeded all of my expectations! When I think back to the week spent with 15 amazing women exploring all corners of the beautiful country of Jordan, a permanent smile on my face forms, and goosebumps begin to emerge. I can't even begin to pick my favorite adventure…exploring Wadi Mujib, Jeeping throughout Wadi Rum, floating in the Dead Sea, hiking all over Petra, scuba diving the Red Sea…it all was incredible! Thank you to everyone who made this an epic journey I will forever cherish. Can't wait for the next adventure!"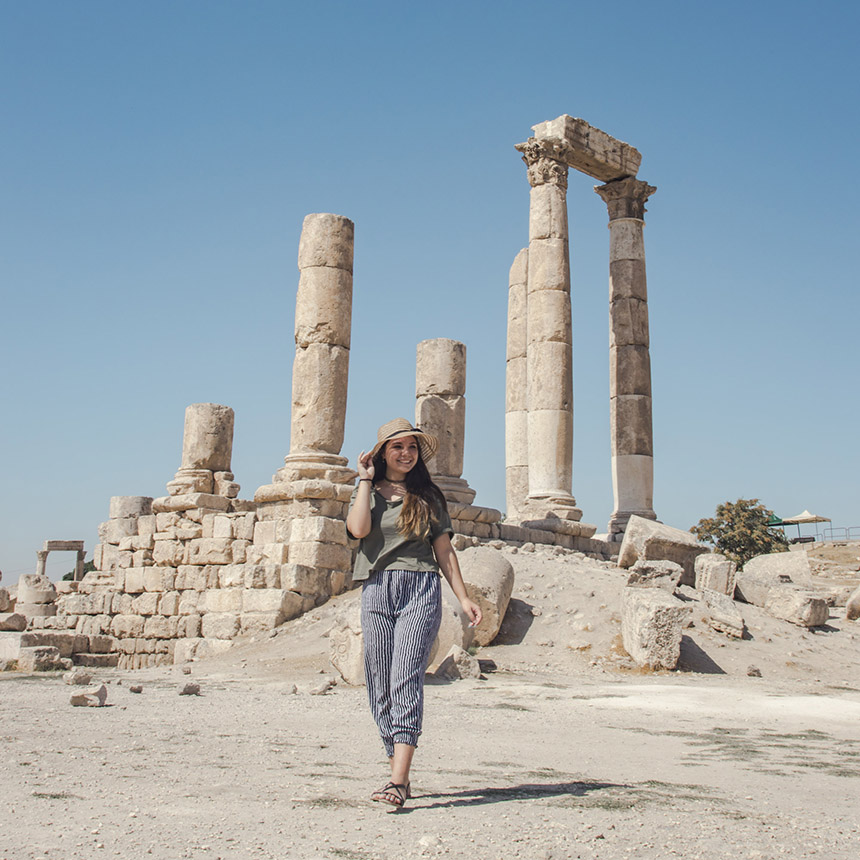 Arianna
"This tour to Jordan with TBA Escapes was truly a unique, luxury experience. The food, the views, the hosts; everything was beyond my highest expectations. This is not just packaged tourism. It's the perfect mix of sightseeing with a local touch. I never imagined myself traveling in the Middle East, but thanks to TBA Escapes my dreams became an amazing reality!"
Inclusions
Arrival & Departure Airport Transfers
9 Nights Luxury Accommodation (Double Occupancy)
3 Amazing Meals per Day (Free-Time Snacks on Own Account)
Ground Transportation
Local Guides
Entry Fees & Tickets to Activities
All Listed Activities + More!
Exclusions
International Airfare
Travel & Medical Insurance (Required)
COVID Testing (If Required)
Alcohol
Tips for Drivers and Guides ($350)
Optional Jordan River Baptism Site ($30)
Additional Snacks & Meals
Souvenirs
Payment Info
$5695 USD
9 Nights + 10 Days
Includes 20% Non-Refundable Deposit
Disclosures
PLEASE READ THROUGH THE FOLLOWING DISCLOSURES.
ITINERARY DISCLOSURE
THE PUBLISHED ITINERARY IS A SAMPLE ITINERARY AND ACCOMMODATION, ACTIVITIES, AND EXPERIENCES MAY BE MODIFIED.
TRAVEL INSURANCE DISCLOSURE
A TRAVEL INSURANCE POLICY IS REQUIRED FOR ALL TOURS. TRAVEL CREDIT CARD POLICIES DO NOT COUNT AS COVERAGE.
NON-REFUNDABLE PAYMENT DISCLOSURE
ALL PAYMENTS ARE NON-REFUNDABLE AND NON-TRANSFERRABLE.
COVID-19 VACCINATION DISCLOSURE
Due to heightened COVID restrictions around the world, all tour participants need to have received all required doses of the COVID-19 vaccine 14-days before starting their trip.